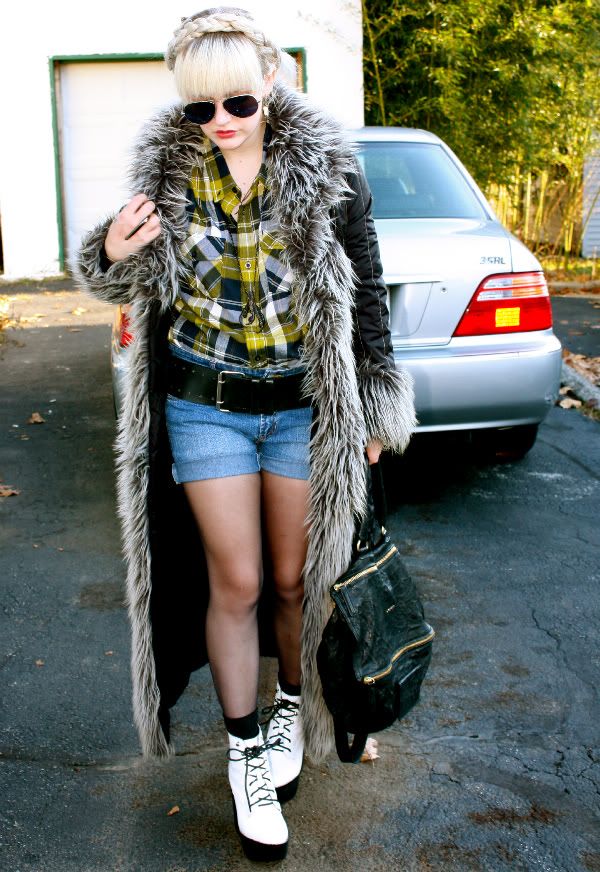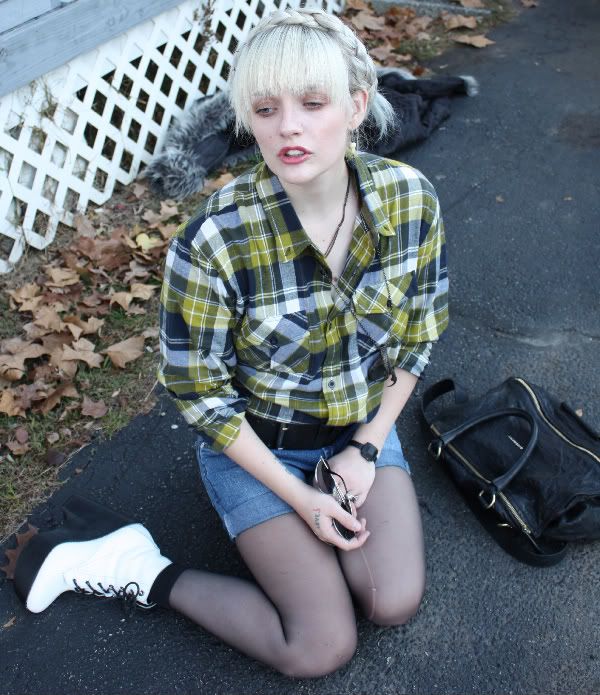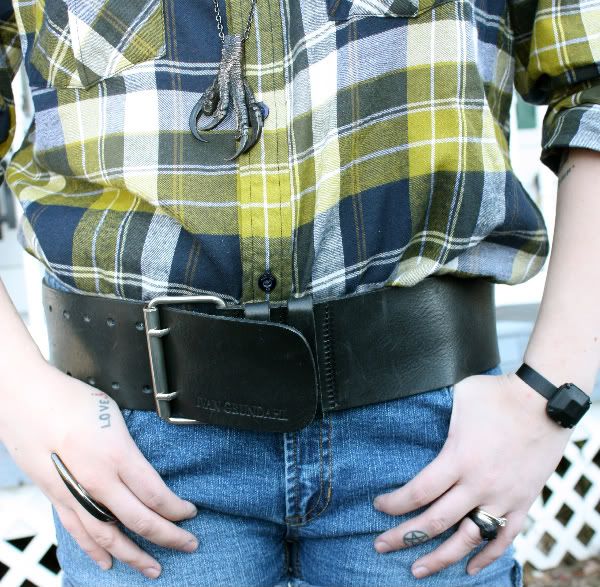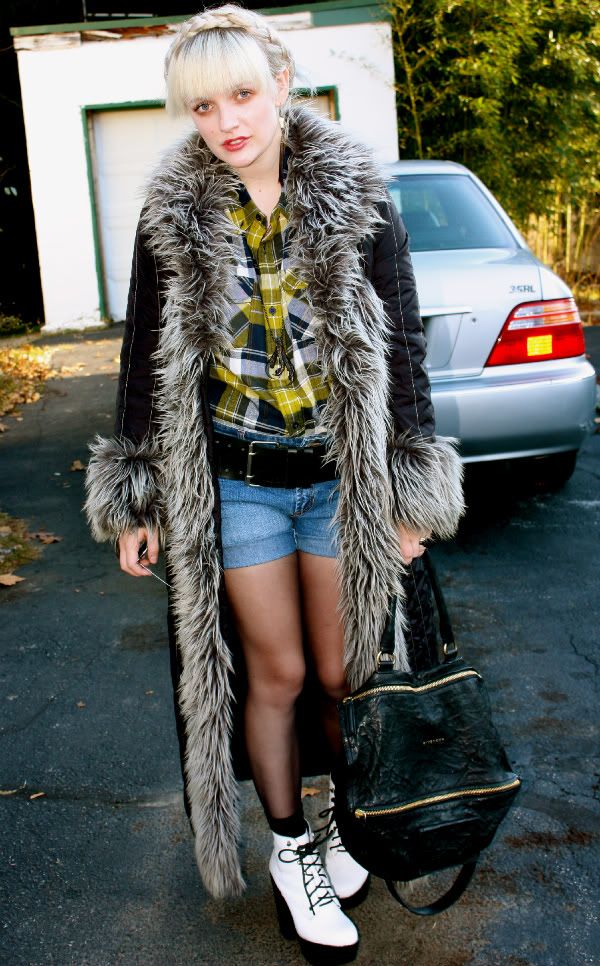 Bebe quilted faux fur trim coat, Analog flannel shirt, Ivan Grundahl belt, Jeffrey Campbell "Tardy" boots, Givenchy bag, DIY cutoffs, cheap mirror lens aviators; Gareth Pugh scythe ring, Margiela powder-coated brass cuff & ring, "the prophet" owl claw pendant courtesy of Blood Milk, family portrait necklace and tooth/hair earring courtesy of L.S.D.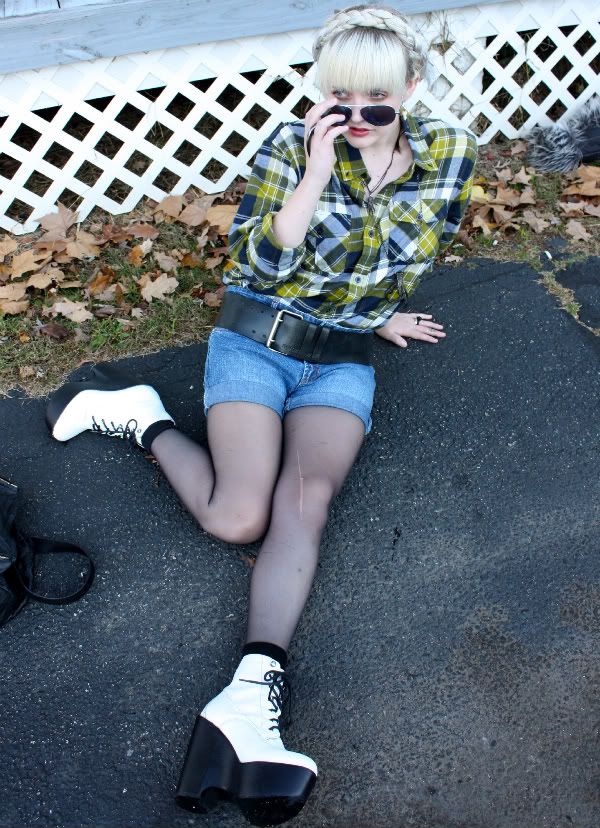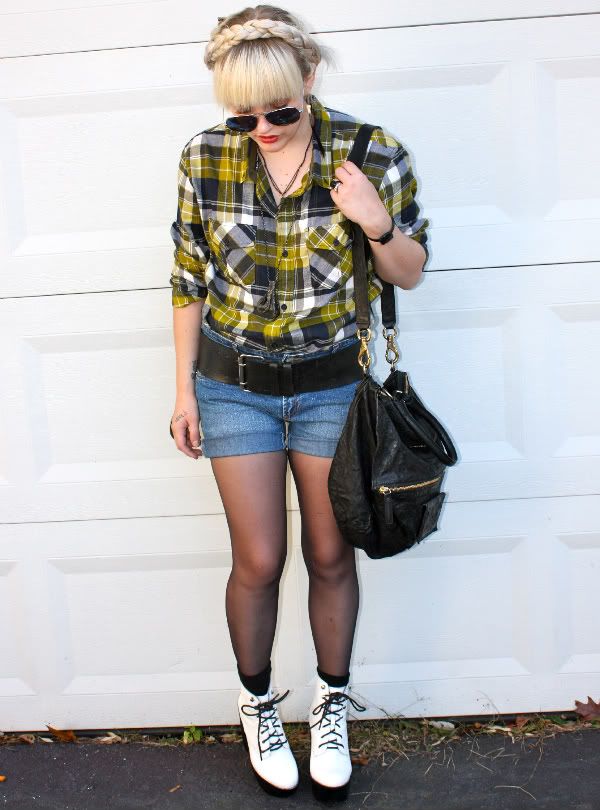 I know it's been a hot minute. All work and no play is making Jack a dull boy. However, I have been receiving a bunch of killer winter apparel lately (and designing a bunch of it), so expect a kick in the ass in posting frequency. This was my Thanksgiving get-up. The JC boots just arrived several days ago. I owned the real-deal Chloe version a couple years ago in red with the higher shaft, but I always wanted the shorter version in a different color (that elusive dark green was my number one choice, but those are hard as shit to come by). I sold my Chloes about a year ago (whoever you are, I hope you're enjoying them), and then I saw JC had designed a very decent-looking knockoff in a cornucopia of different colors. I was in the market for a pair of white Doc Martens with black soles, but for some reason the majority of flats -- with a few exceptions -- have been killing my feet lately. I think I'm so used to wearing heels with massive platforms that most flats now feel awkward. So, when I saw the Tardys in white on Solestruck, I decided to invite a pair to join my humble little shoe family. Honestly, there are very few differences between these and the Chloe version ... one that comes to mind is that the soles on the Campbells are made of a harder rubber than the Chloes. Other than that, they're equally as comfortable and the leather is nice and supple. After much hard wearing on a long U.S. tour with my husband's band, the right sole on my red Chloes started to come unglued from the bottom of the shoe -- I'll have to workhorse the JCs, and then I can assess which have better craftsmanship. But honestly, unless you're hung up on labels, the Tardy is a totally suitable knockoff. I feel like JC knockoffs are black or white: really bad, or really good. These fall into the latter category. If you're thinking about grabbing a pair, they're true to size ... I can't find them on Solestruck right now, but I can't imagine they're sold out. If you're between sizes, they can use a gel insole anyway, so round it off by sizing 1/2 up.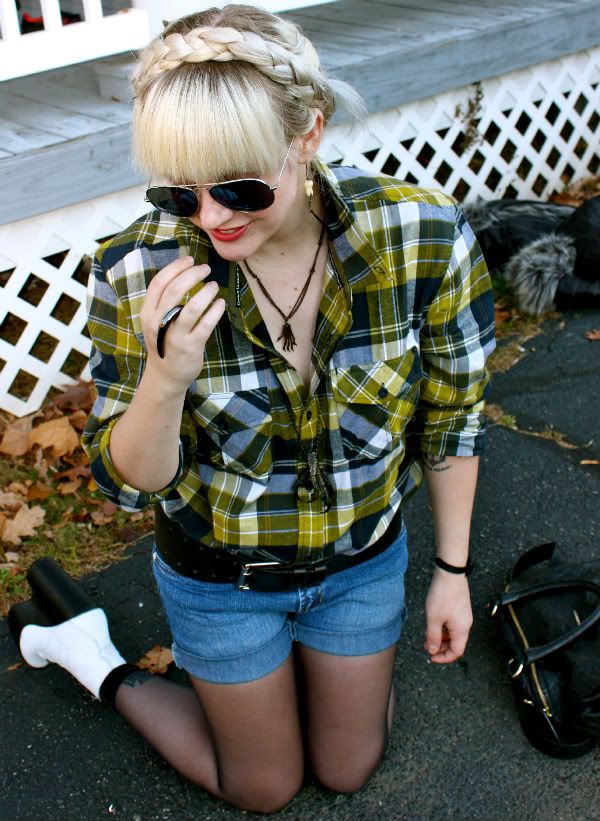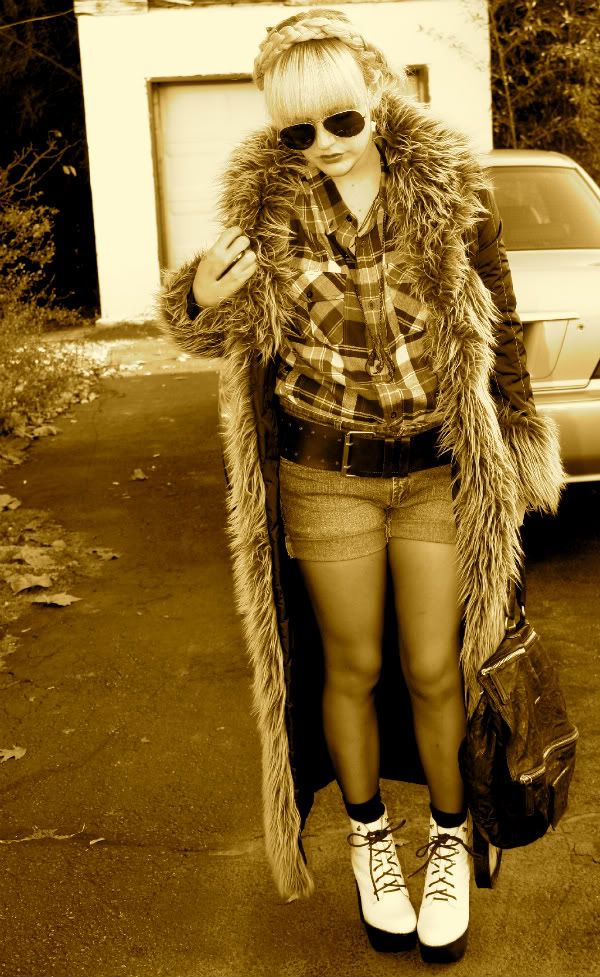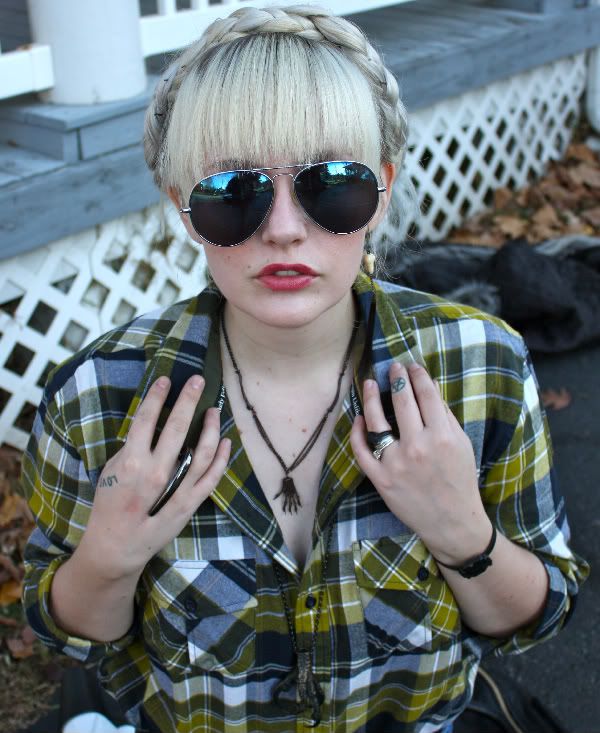 This coat is about ten years old and I still love it. I wore it all throughout high school and everyone thought it was hot shit, because it is. I just found out through Bleach Black that Gareth Pugh made the scythe ring again this year, but the new version has a very pretty gold-ish finish as opposed to the gunmetal on mine. However, it is the same exact ring, down to the little leather handle detail and everything. If they're not gone already, I recommend picking one up as a badass stocking stuffer ... it's a great piece through and through. Mine always finds itself paired with my gorgeous Blood Milk claw pendant and/or one of my many oxidized L.S.D. necklaces; both designers offer a medley of amazing potential x-mas gifts for a chick with slightly unorthodox taste in accessories (hint-hint, gentlemen).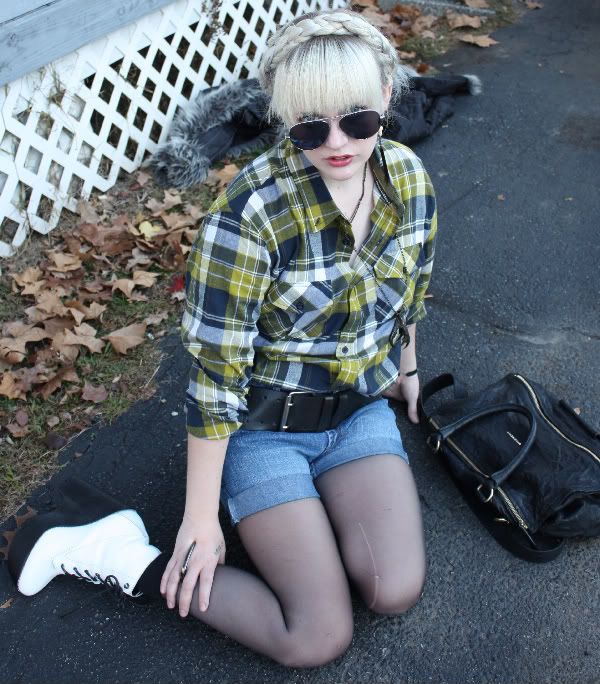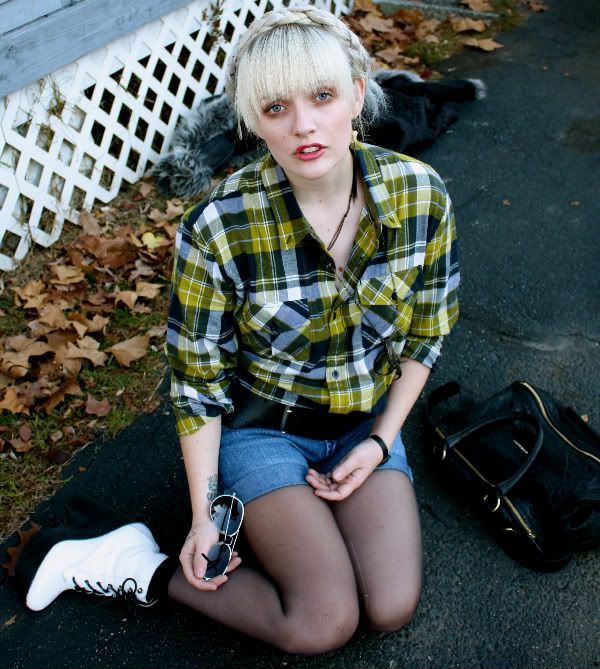 My Givenchy Pandora bag is nearly a year old and gets better with age. This blog is nearly two years old and probably gets crappier with age, but I still enjoy doing my thing. My marriage reached its two-year milestone yesterday, on the 25th. Our son has a cold (his first), so Bobby & I just stayed home, talked, watched movies, and ate leftovers in bed. That is also what we did the day we got married (sans the Thanksgiving leftovers). I will be sappy here and let you readers know that I fall in love again every day. I fall in love every hour, every waking moment. Every time I draw a breath, I love Bobby more when I exhale. One of the only things I know is true in this life is that I will feel that way when I exhale for the last time. Wherever my soul goes, my love for Bobby will be there with it, transcending space and time. I hope all of you who are married feel the same, because there is only one person for whom your heart beats. At least, mine does.