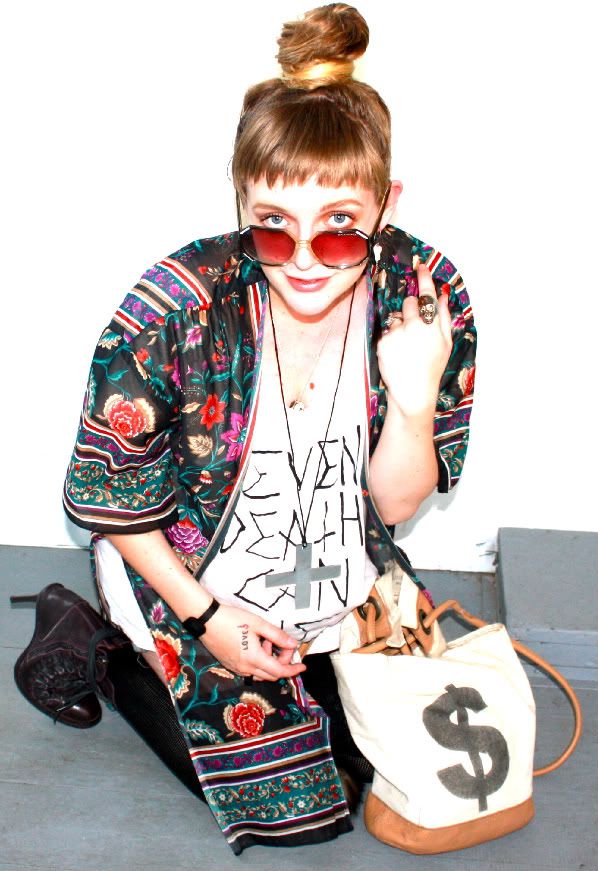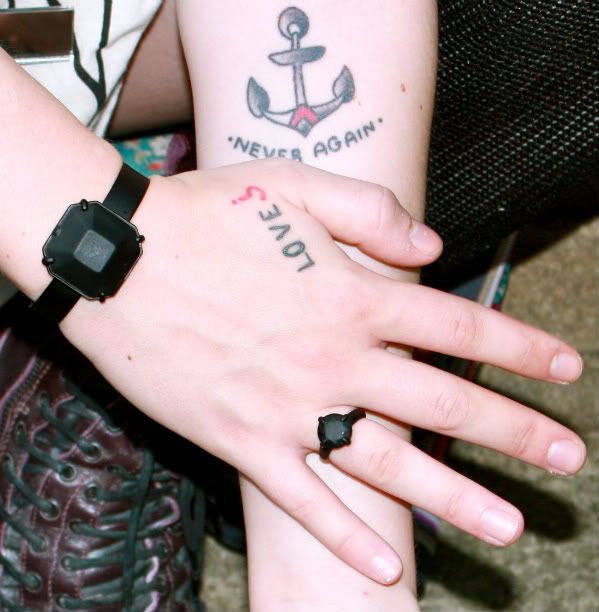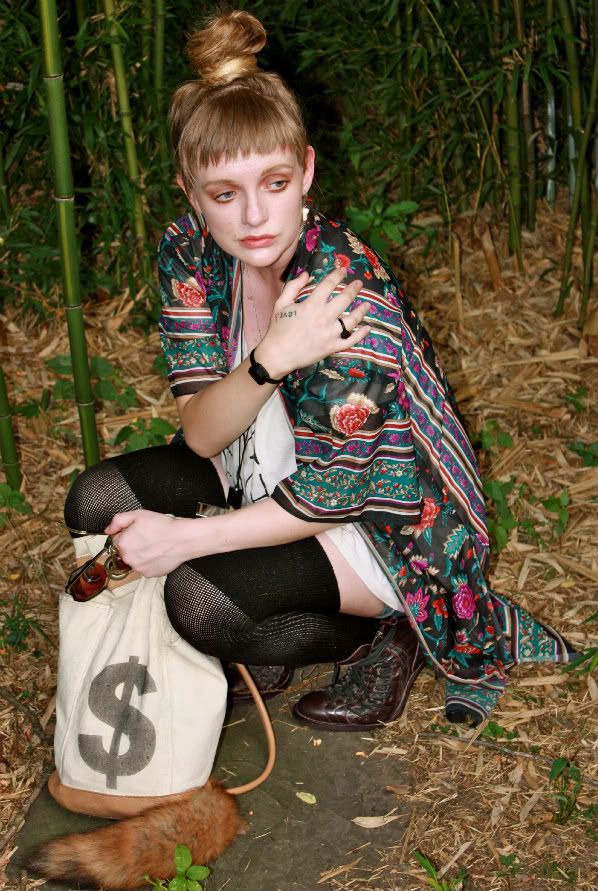 Ann Demeulemeester triple-lace boots, gifted Obesity & Speed "Even Death Can Die" t-shirt, Topshop knee-highs & garter, Zara cutoffs, vintage 1970s silk blend kimono, vintage Balenciaga sunglasses, Alexandra Cassaniti money bag w/ fur tail, Antti Asplund Block mirrored cross pendant, gifted sterling skull ring by Alberto Juan, Margiela matte black brass ring & cuff, gifted eye tooth/hair earring by L.S.D..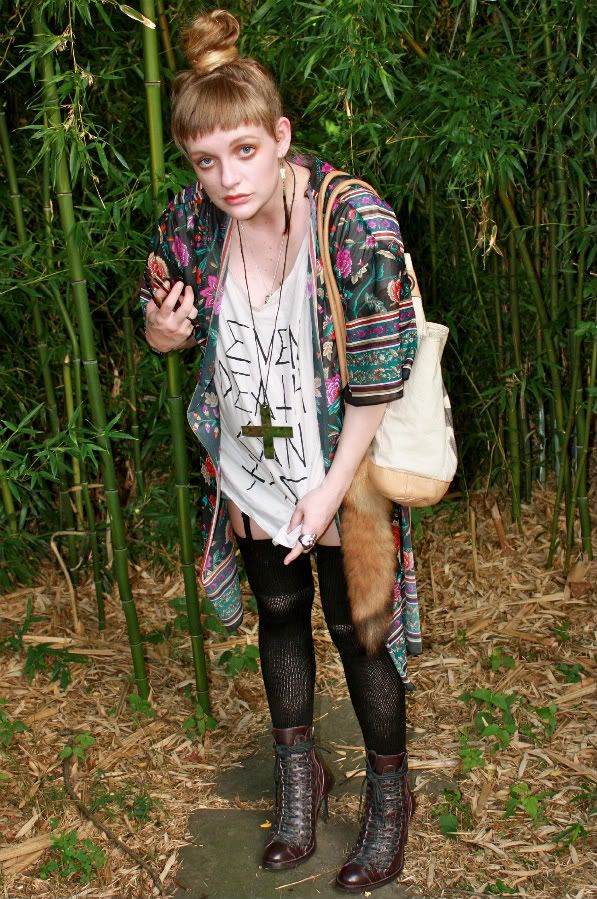 Late-term pregnancy + record-breaking heat = cutoffs and t-shirts, so I apologize for the delay in posting! Since the MeineLiebe inventory is coming very impressively into fruition (I've also been ridiculously busy with this) and I want to get a few good new posts in before I deliver baby boy, I thought I'd share my ensemble today ... I'm particularly excited about the jewelry.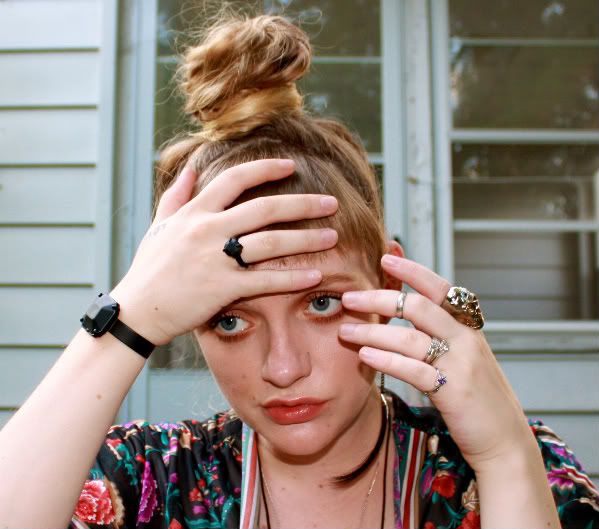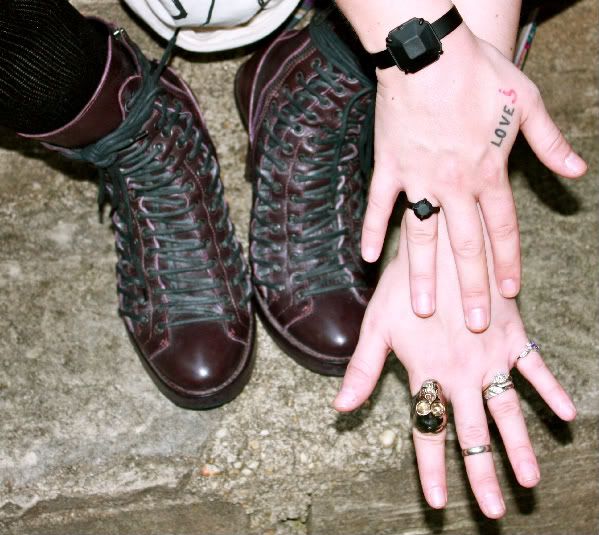 This massive (and dangerously heavy) sterling skull ring by Alberto Juan is a true masterpiece in both craftsmanship and design alike; inspired by post-punk street style of the early '90s (and according to designer Bruce Snell, not to be taken too seriously -- just a tough, quirky statement piece), Alberto Juan has once again managed to produce a must-have accessory for any statement sterling enthusiasts like myself. This ring, though monstrously heavy and somewhat macabre, has a certain whimsy I can't quite put my finger on. I will, however, be putting this ring on my finger like, every day. It also comes in a 14k gold-plated version (which is just as striking) and can be purchased at the Alberto Juan webshop.




I absolutely adore this powder-coated "diamond" brass cuff/ring set by Margiela; so quirky & simplistic in its design, yet so unmistakably Margiela.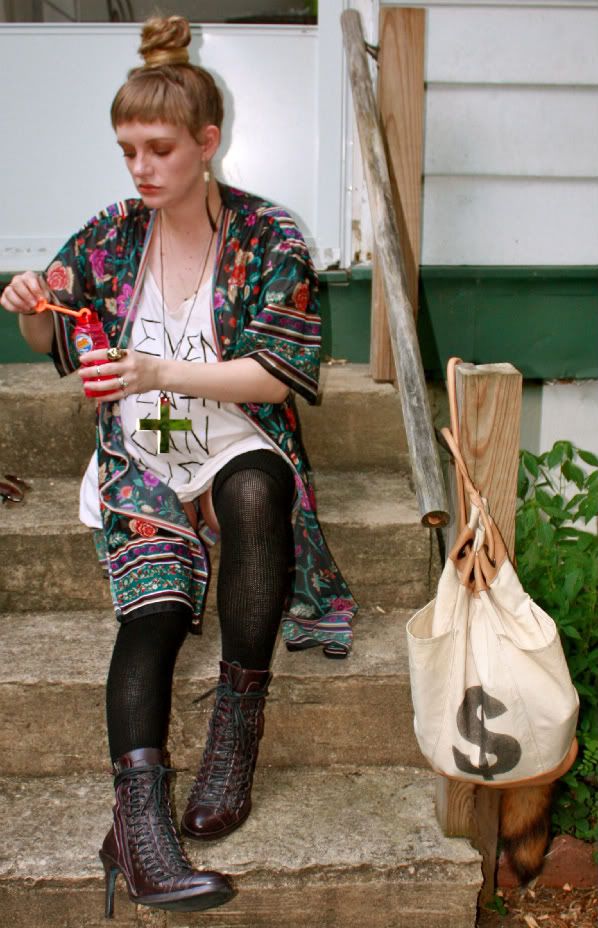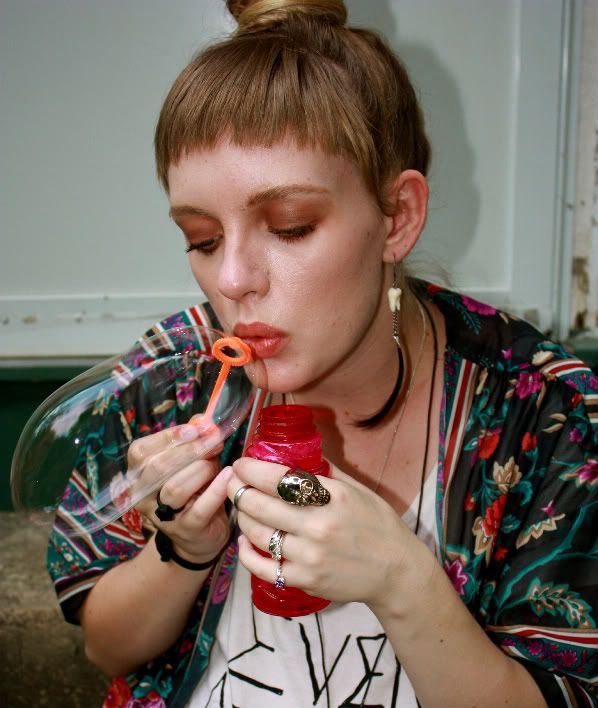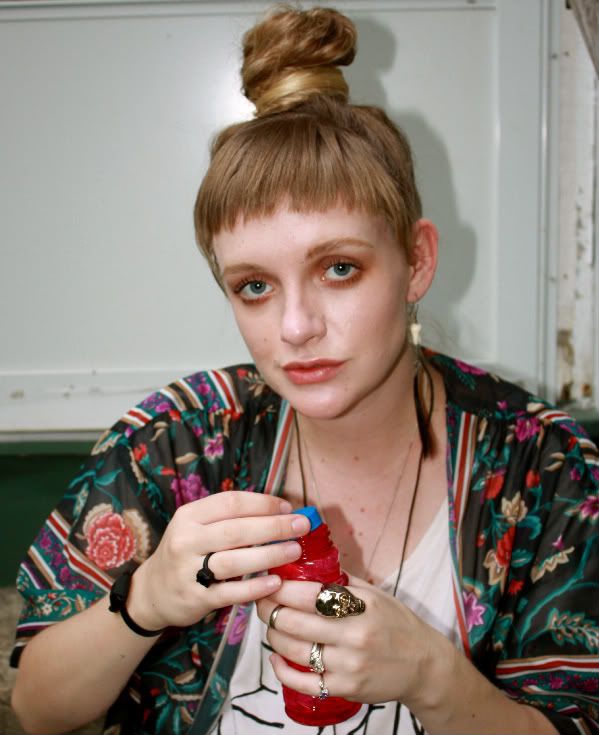 This 70s kimono was given to me by my mother-in-law and is a heavily rotated piece in my wardrobe. I'm such a sucker for poly/silk blend 70s apparel. It has such a lovely cut and is so functional in both summer and winter ... I thought it complemented my much-loved Ann D triple-lace boots very well (I was going to opt for a pair of purple satin Proenza Schouler slingbacks w/ sculpted heels instead -- I've yet to style these on the blog -- but they were a little "too much" paired with the kimono).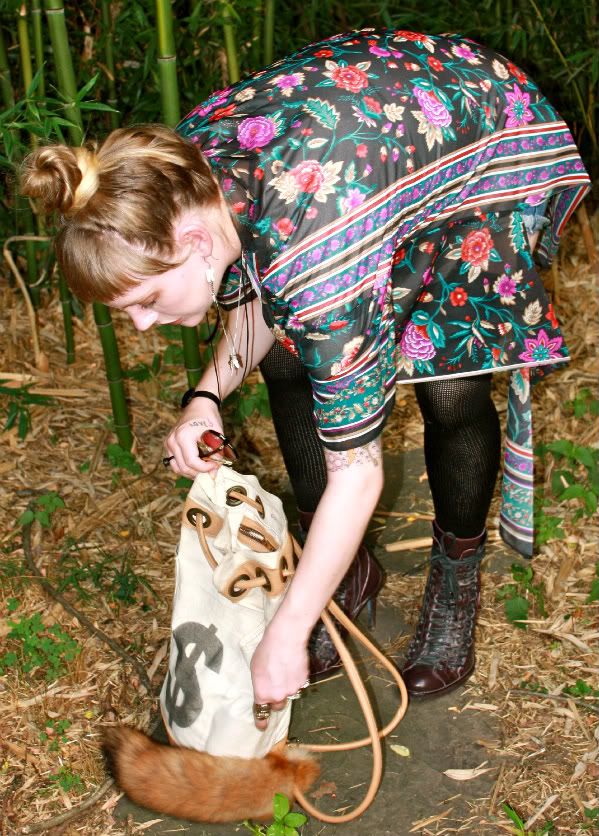 Thanks so much to everyone for your continued support in this joyous (albeit very hectic!) time in my and my husband's life; I vow to continue updating as often as possible, before and after our son arrives! Much love & have a wonderful weekend &hearts