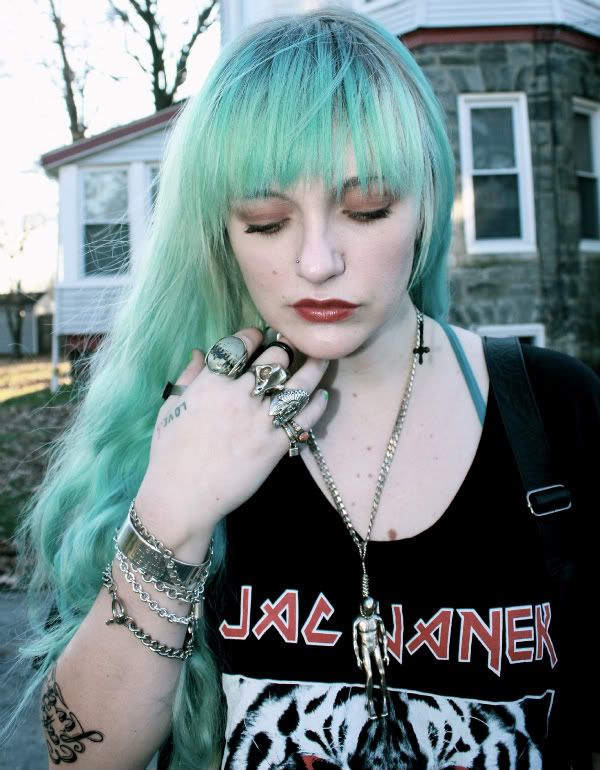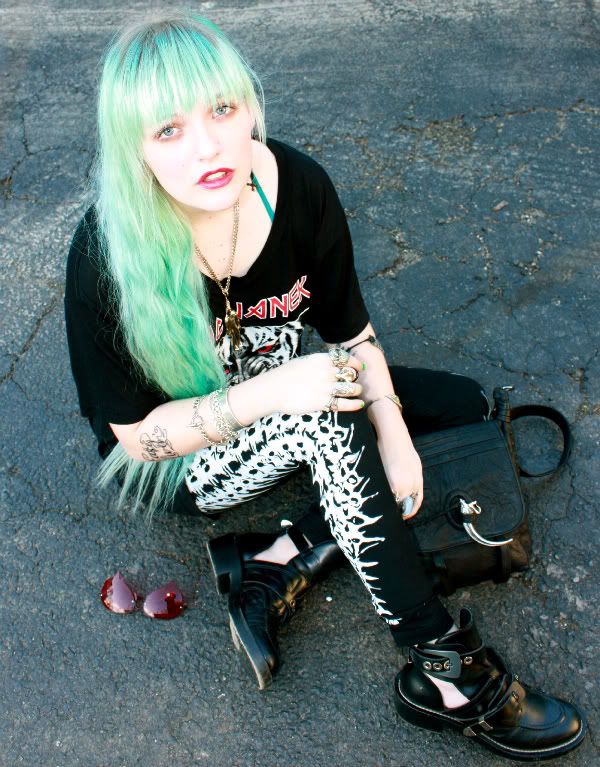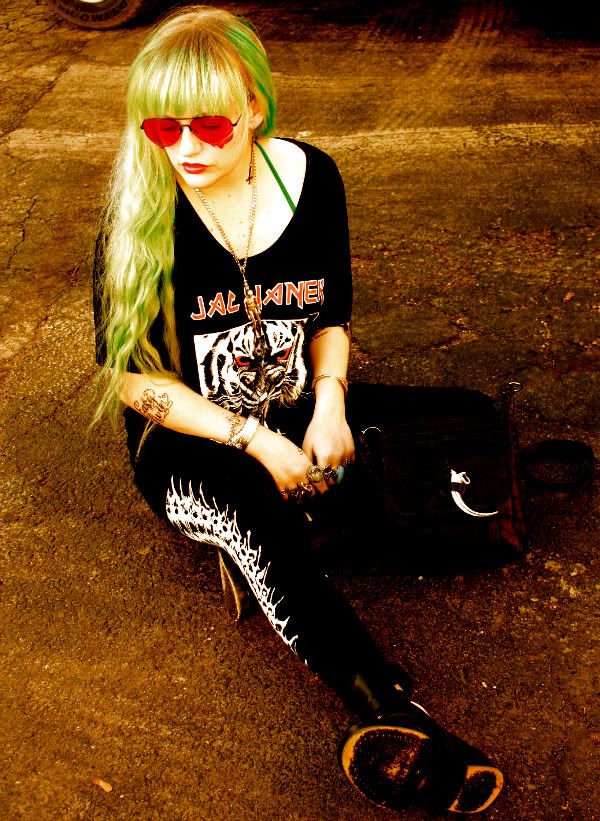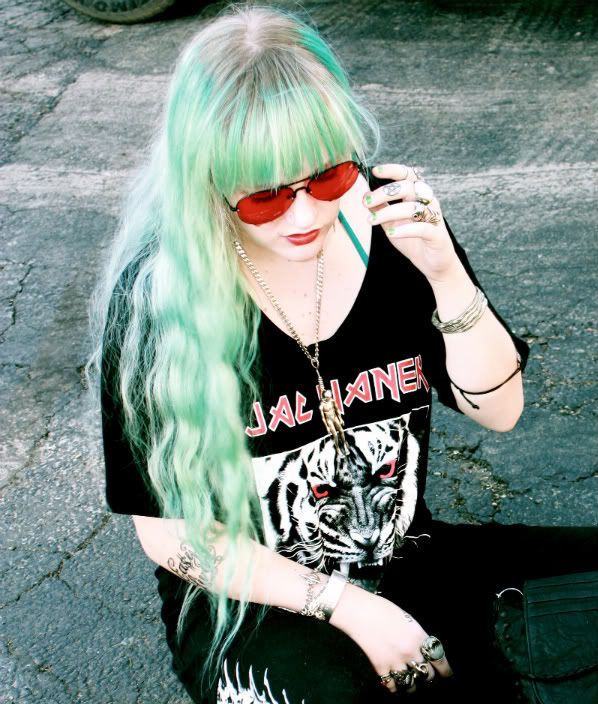 Jac Vanek t-shirt, Twisted Lamb x Skingraft leggings, Skingraft talon bag, Balenciaga s/s '11 boots, "Suspendo" pendant by Käärme, Ann-Sofie Back shade,. devil's hand cuff courtesy of Actual Pain, shit-ton of sterling rings.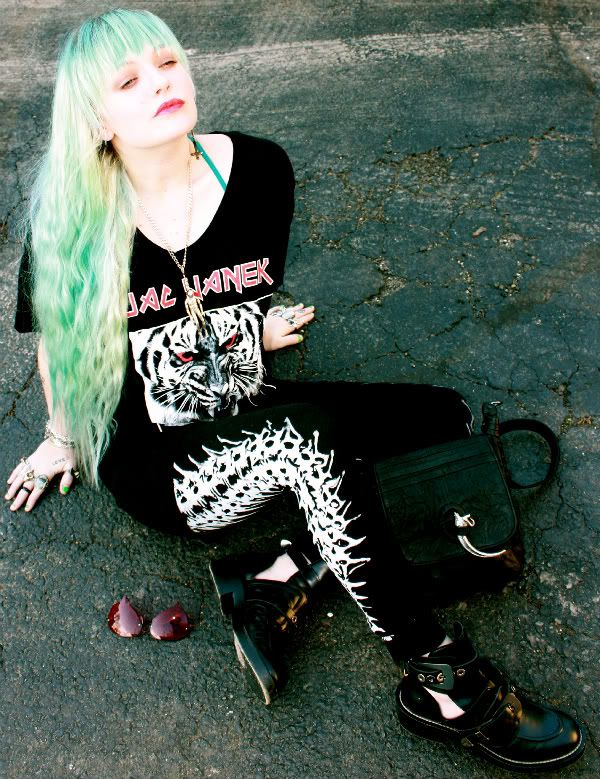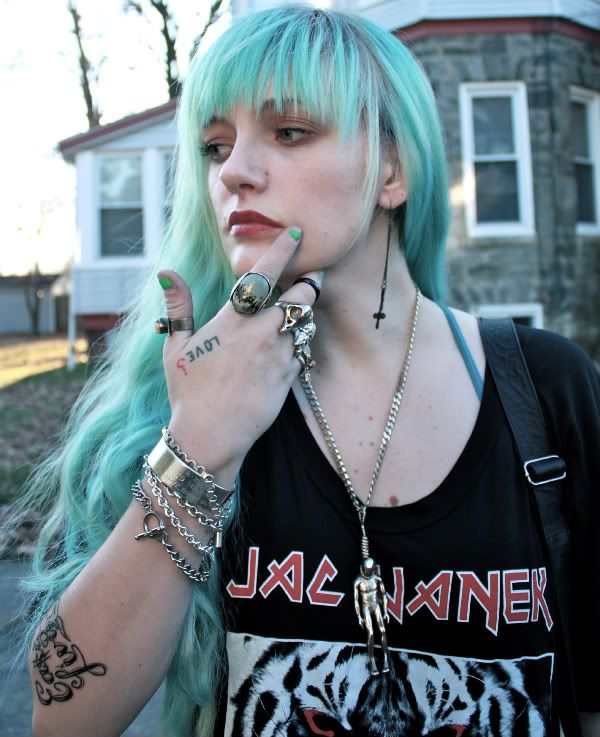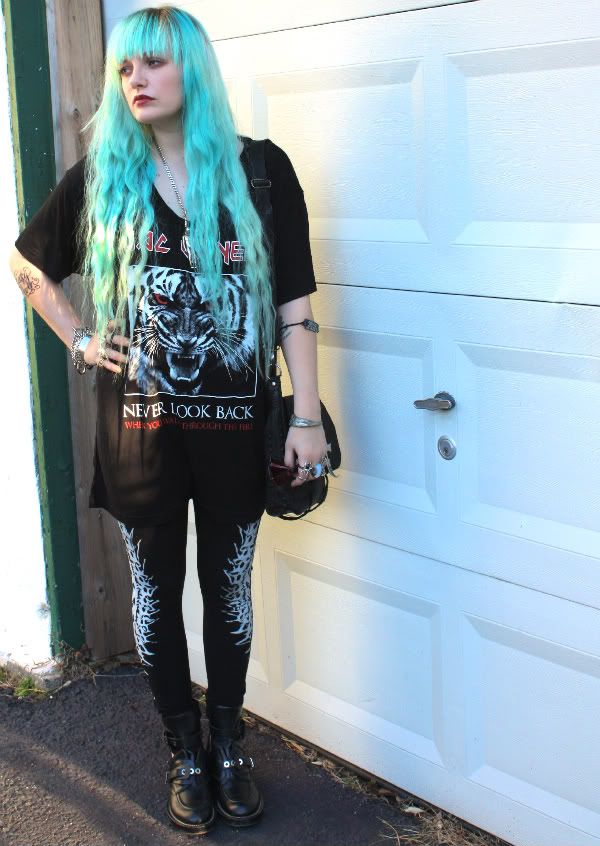 Too exhausted to do some actual blogging, so here is this post lazily briefly summarized:

1) My hair is turquoise. Love it.
2) My bag and leggings are both from Skingraft. Love them.
3) The amazing huge stone cocktail rings were sent to me courtesy of Hard Candy Gems. I have some exciting news re: HCG to share in the remote future. Be excited, be-be excited. Jucify you! Love it.
4) The script tattoo on my arm is new and says "Easy Livin'," my little homage to Uriah Heep. Love it.
5) I can't take off our Suspendo (hanged man) pendant. He'll be available for purchase soon -- the Fast Drums, Numb Gums lookbook will go live on 010312, and the new merchandise will be hitting the webshop HARD by 011112. Love it.

Hope you all had joyful holidays! I, myself, am anti-joy. Therefore, I spent Christmas morning (after watching my son devour his mountain of presents, of course) watching the Lifetime Movie Network in footie PJs, eatching Ben and Jerry's peach cobbler ice cream.