We're now back at the same hotel in Shady Grove, Maryland that we stayed in before the tour kicked off. Last night was the final show in Chicago and the band recorded a live album. The crowd was wild and the band sounded heavy as ever.

Tour was a blast and was very successful for everyone. I want to extend my most sincere gratitude to the entourage, including our tour manager Joey Lyons for busting his ass to make sure the job got done properly, our bus driver Ringo for keeping us all safe, our guitar tech Jared for keeping a watchful eye on our performers, and our merch girl Jess for being such a sweetheart and always keeping it honest. I also want to thank the members of Pentagram, including Russ Strahan, Mark Ammen, and Gary Isom, and the members of The Gates of Slumber, including Karl Simon, Jason McCash, and Bob Fouts, for being such incredible hard-working musicians and awesome friends to travel with. Additionally, I'd like to thank the establishments the band played at for accommodating the show and our entourage, all of the promoters from the 11 different cities for being so kind to us, and Thunderdome Touring for making it all happen. And last but not least, thank you to all of the fans who came out and showed your support, because it truly means the world to so many people.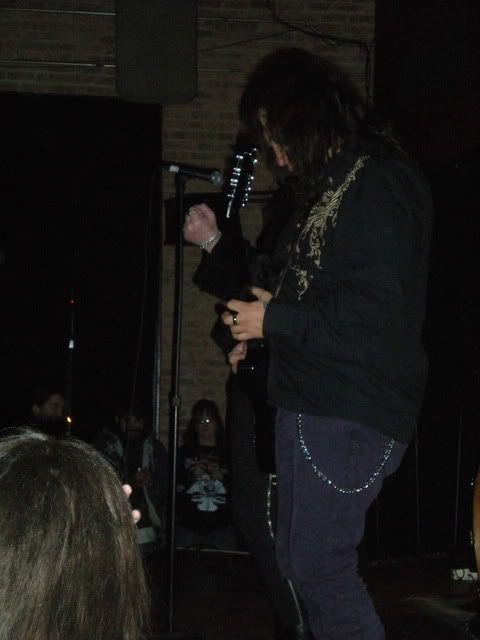 Russ killing it.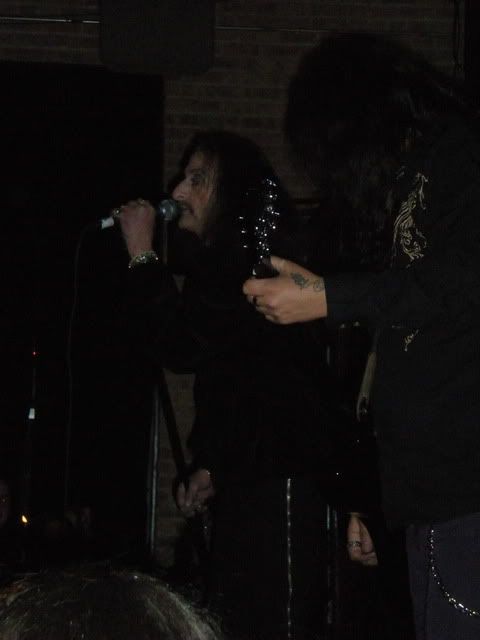 My husband with a ton of makeup on.

We will be returning home to Philly tomorrow, and I'll be getting my new camera (along with some other exiting things to share), but for now all I can leave you with are these narcissistic mirror photos from a very lovely hotel we stayed in when we were in Cleveland: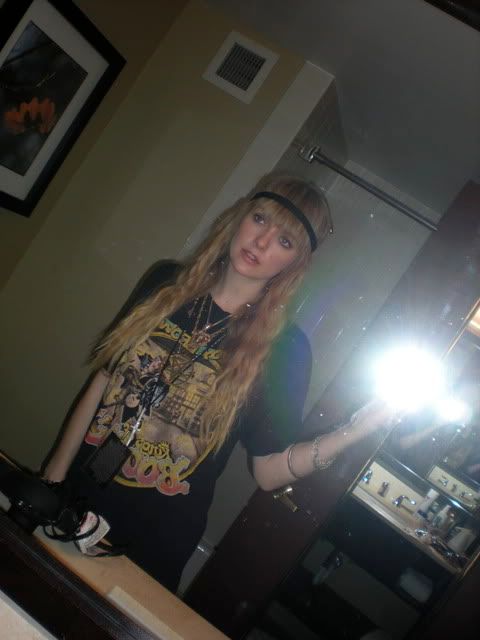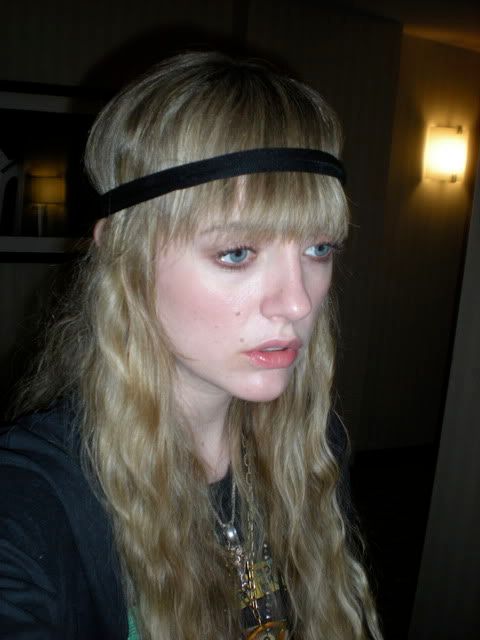 I was wearing some Rick Owens here that I didn't have a chance to snap because we were in a rush. The Savoy Brown shirt is pretty boss and is something I scored on eBay a little over a year ago. "Born to Boogie" is a pretty fantastic album. The headband I had to fashion myself last minute because I left my others at home. I used some cut up pieces of a pair of black tights.

Hope everyone had a wonderful weekend!