I'm posting tonight from St. Paul. Last night we stayed at a Best Western in Bizmark, ND. The place was a frigging labyrinth and looked like it had been built in 1972 and then never used until now. We had breakfast at the "Seasons Cafe" this morning, which was incredible. A nice little change from being thrown your breakfast in a paper bag (i.e. Dunkin Donuts on Broad & Snyder). "NEXT!!!"

Anyway the band is sound checking now and I'm slummin' it today, so I'll keep this short and sweet.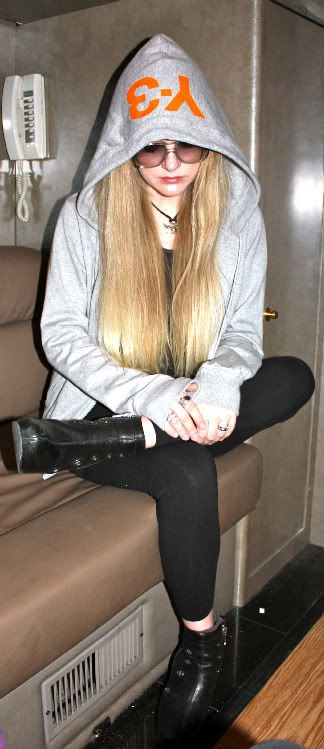 Y-3 hoodie, Chrome Hearts tank top & necklace, Ray Ban/Luxotica glasses, Rick Owens wedges.




This is the natural texture of my hair. I didn't set it last night. I shampooed my hair about four times to wash the skeeve of the long bus ride off, and just had the energy to blow it dry.





The Chrome Hearts tank top totally says "Fuck You" on the back, above a really sick cross. I had the option to buy it without the FU but somehow it didn't have the same charm. Jas M.B. leather shopper w/ Chanel scarf.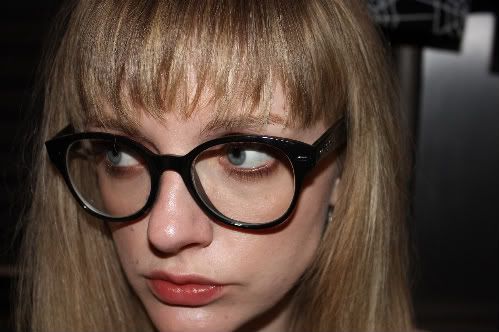 Ray Ban glasses; these aren't Wayfarers, they're rounder frames. As you can probably sense, I have an eyewear fetish.




Sporting the baby bump now! I need to buy cute maternity jeans when we get home.

Our good friend Summer from out West has started her own blog, Summer Adeline Jewelry featuring her custom designs. Be sure to check her out, because her pieces are so incredible and unusual: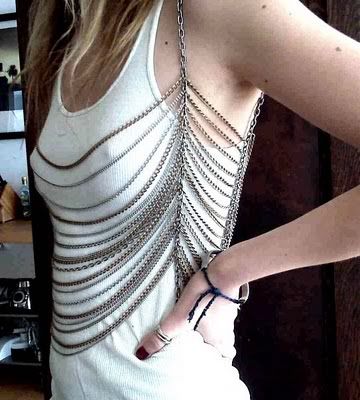 Custom body chain by Summer

I have a couple of interviews before we head home in a few days, as well as some exciting projects in the horizon, so I'll do a more detailed update when the tour comes to an end. This has been a hard tour for a lot of people and I'm extremely proud of those who worked their asses off to make it happen.

Much love. xo