Hello from homestead in Philly! This tour was really a grind. Somehow, the bus pulled into Maryland on Saturday, my husband basically carried me onto an Amtrak, and I woke up in my sweet, sweet bed at home. As always, I'd like to thank the entourage for making the impossible happen with this tour which was basically doomed from conception: our tour manager Jared for working in utmost professionalism and brotherhood, Gary Isom and Mark Ammen for their continued loyalty and musicianship, Johnny Wretched for stepping in and giving his best at the final hour, and our merch girl Sarah for hocking our goods every night.

Here are some various snapshots from different states ... this tour was such a blur of a trip that I can't even necessarily distinguish when they were taken! I had to wing it with my attire a lot of the time on this tour because, being over five months pregnant at this point, I grew out of a good portion of my clothes within the first week. Bobby and the promoters were very good to me and made sure I got to places where I could buy a few decent clothes that fit properly. Thank god!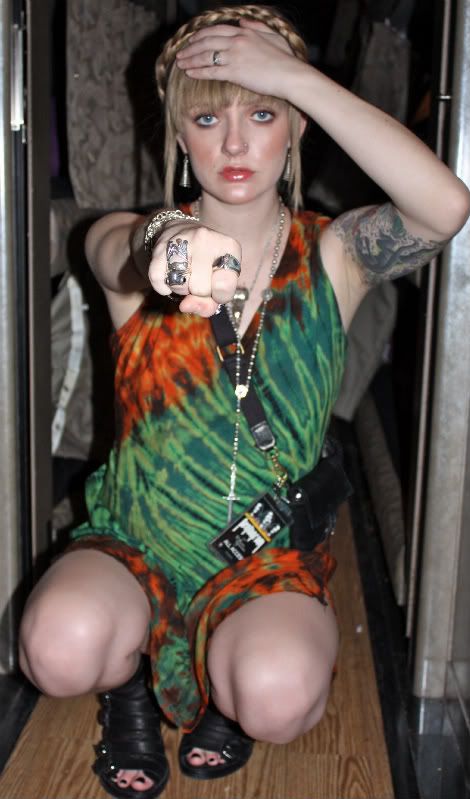 These were taken inside the bus at Pittsburgh. Pittsburgh had some amazing shopping. I got this comfy tie-dyed frock and this incredible frog knuckle ring at this lovely little head/jewelry shop near the venue. Sadly, I can't remember the name, but I picked up so many beautiful lightweight hippie print dresses on sale, and I couldn't resist the frog. He's custom sterling with onyx eyes and now rivals my crow pendant in terms of favorite statement pieces. I'll get a good shot of him in the next post, as these were just quickies taken before an interview I did with Brah Records in Pittsburgh. I wear him here along with the crow with my Pamela Love rosary and a Jas M.B. leather fanny pack/purse.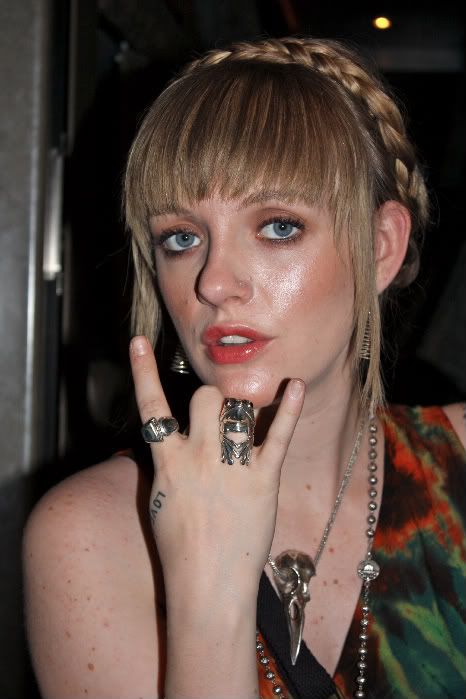 Sorry for the greasy dome, I had just moisturized. LOL.





My trusty Ann D's never failed me once this entire trip. It's been cool to document how my body is changing through these months. Baby moves constantly and is very healthy. It will be a long, humid summer in Philly, but that's nothing a pair of cute flat sandals and a cup of water ice can't cure.





This dress ties in the back so it isn't just some shapeless sack. Some people have emailed about what is tattooed on my ankles. I have maltese crosses on the backs of both and a little skull/crossbones on the side of the right one.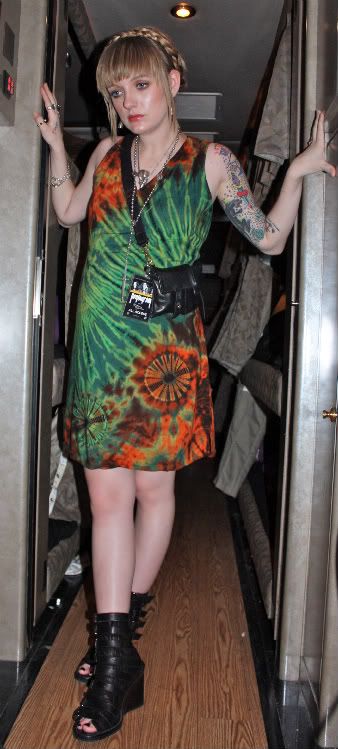 Don't ever expect anything else but these pasty-ass legs on this blog, because I never try to tan!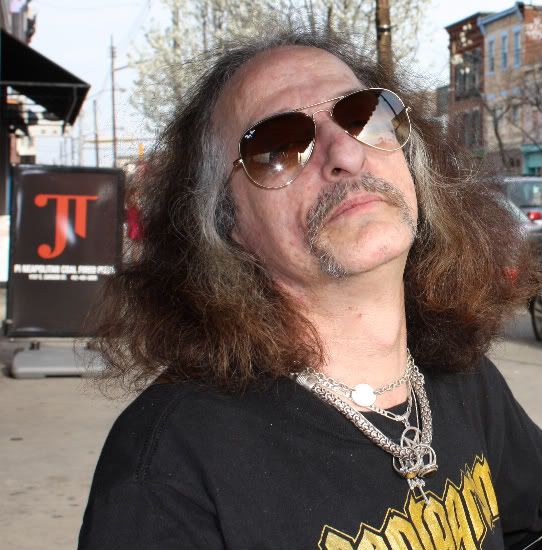 Bobby enjoying a milkshake outside of a great little ice cream shop in Pittsburgh. In my Ray-Bans and his own custom jewelry. Just to let you guys know, he takes the vast majority of my photos for this site. He sucks on the computer but is getting better with the Canon!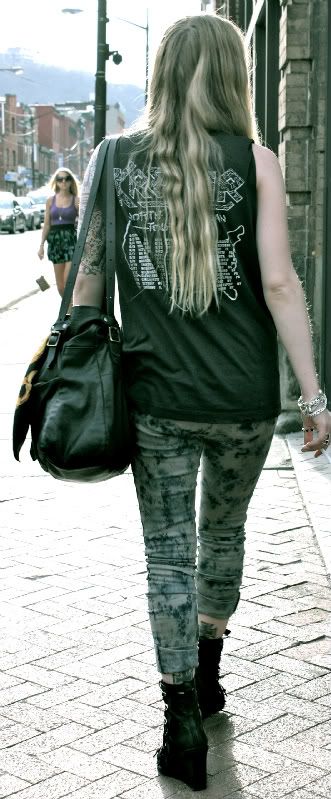 Walking around Pittsburgh in a vintage Kreator tour shirt, Juicy Couture leggings, Jas M.B. tote, Chanel scarf, and my Anns.





In Bobby's Prada sunglasses that he got so much shit for wearing; don't worry, we had a good chuckle!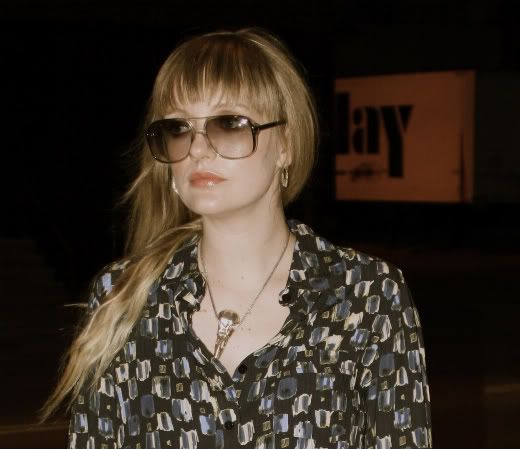 Bobby snapped these around the club in Wisconsin. Luxotica tinted aviators, sterling silver crow skull pendant.




Vintage printed button-up, Urban jeans, crow pendant, Ann Demeulemeester wedge booties. Sorry about the meager variety of shoes I've featured in the past couple of weeks; I tried to pack lightly for tour. I can't wait to bust out my spring kicks in the next post.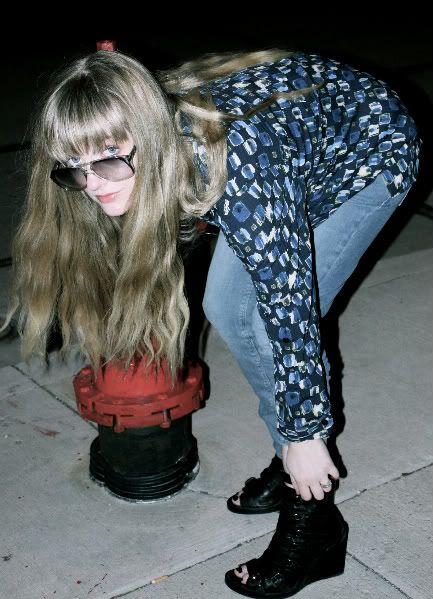 Pentagram is so poor that we don't even have toilets on the tour bus, so thankfully I found this fire hydrant for relief.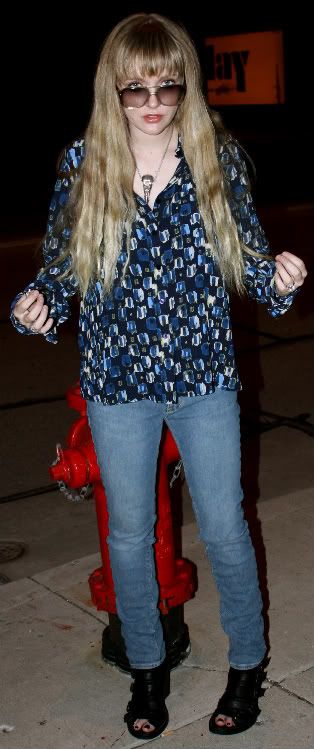 ... kidding. This shot looks like I'm saying "kapeesh?"





RIck Owens cropped cardigan, thrifted printed cotton top (?), American Apparel cropped stretchy pants, Ann D's, Luxotica glasses.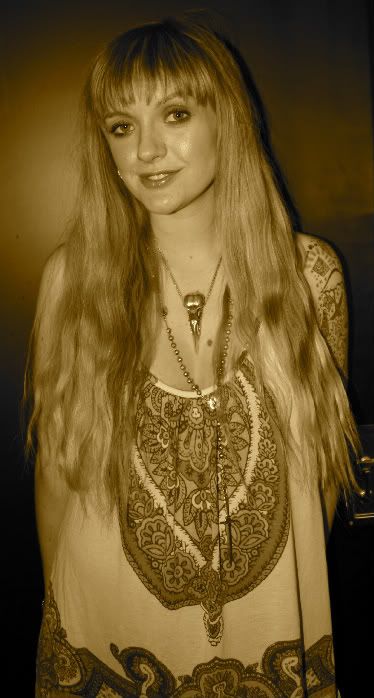 I'm slowly coming out of the obligatory 48 hour post-tour coma, so I'll have some good outfit shots in the next post, now that I have full access to my wardrobe and the weather in South Philly has been gorgeous.

Be well! xo