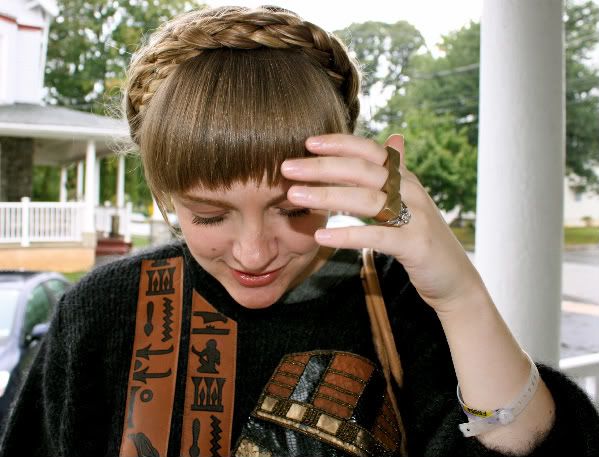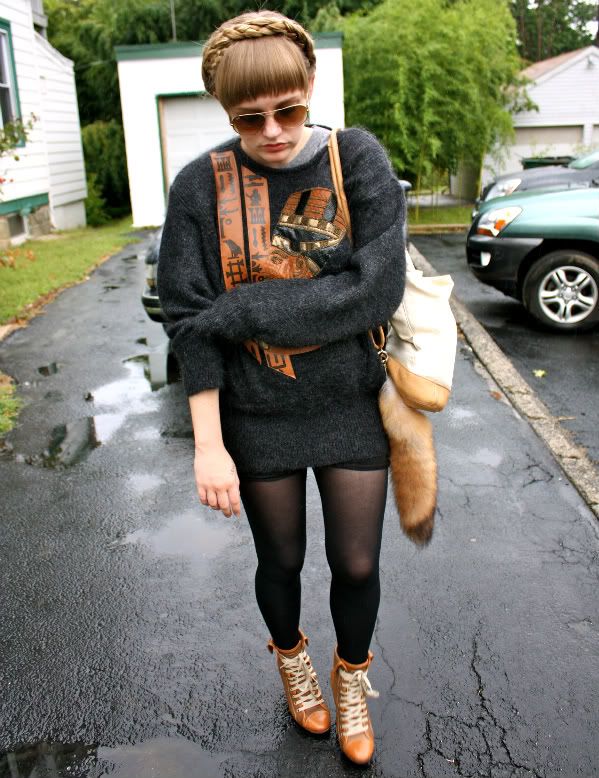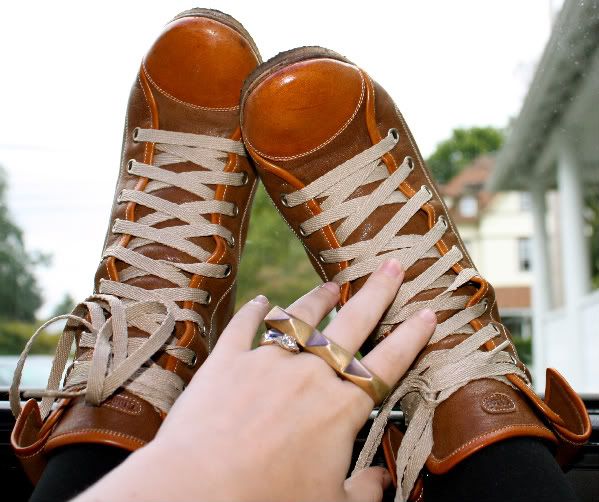 vintage sweater courtesy of Kitami Ropa, Chloe wedge boots, gifted 3-finger brass pyramid stud ring by Adelina Mictlan, Alexandra Cassaniti money bag, Ray Ban aviators.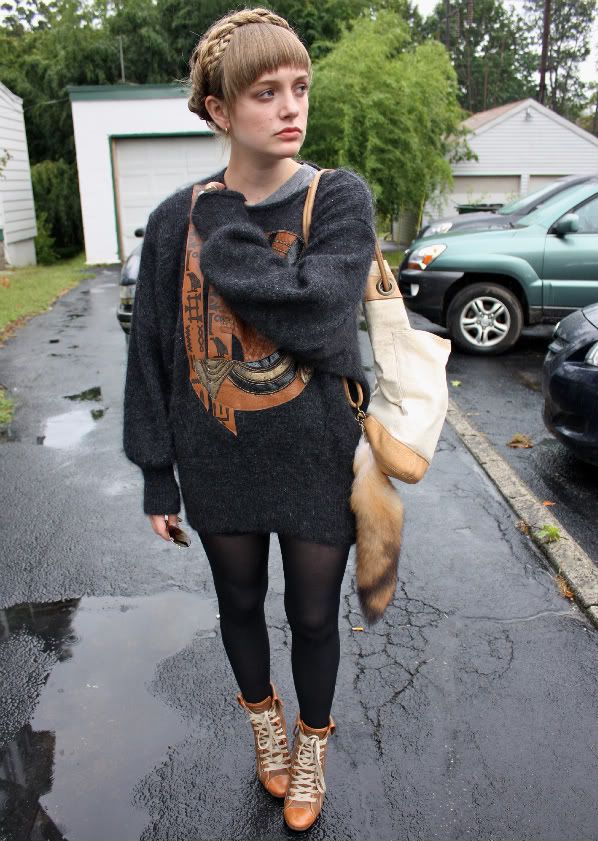 Big thanks to Kitami Ropa for sending me this 80's vintage mohair sweater. I chose this piece because I was really into the kitschy leather Egyptian detailing. The tag says "Dino Valiano - Made in Western Germany." I think this probably would've looked better with my Miu Miu clogs, but it was raining today so I pulled out the Chloes instead.




These boots were an a/w '09 purchase, and I think they'll hold up quite nicely through this season as well. The only minor complaint I have is the complete absence of a platform, which makes for some tricky downhill walking. With a platform, however, I think they might start to look too much like Sketchers. The cream laces and the folded shaft pretty much make the shoe. People tend to either really love or really hate these boots; I love them.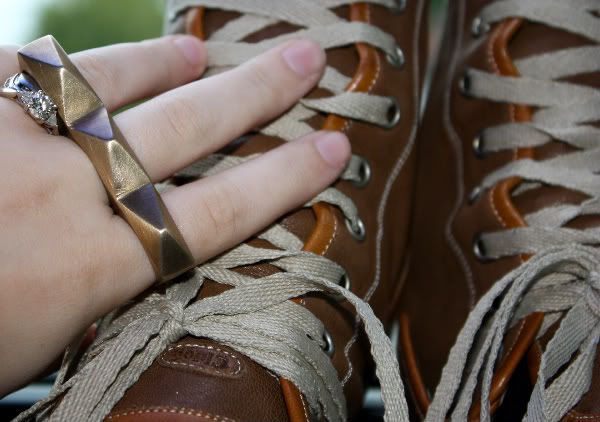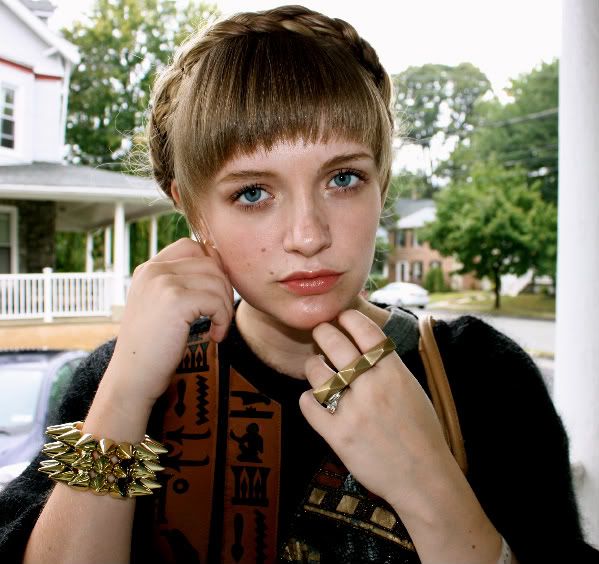 This 3-finger ring by Adelina Mictlan is my new favorite gold-tone piece. Ms. Mictlan recently had some pieces showcased at my hair salon in South Philly, and I was completely blown away by what I saw. Her work is on-trend while still maintaining the distinctiveness of her vision. I can tell a lot of thought was put into this design, and I really appreciate that. The rings are positioned in a way that makes for easy movement of the fingers ... I don't have any trouble changing diapers with this on. The brushed finish is appropriately understated, and the brass has yet to turn me green (and I turn very quickly), so I know she uses high-quality materials. Definitely someone to keep an eye on! The spiked bracelet is a piece of junk jewelry from ebay ... I also have it in silver. These tend to be pretty cumbersome, so it was in my purse by noon.

My boy has been fed so now I'm off to make tacos for my husband ... more soon! &hearts