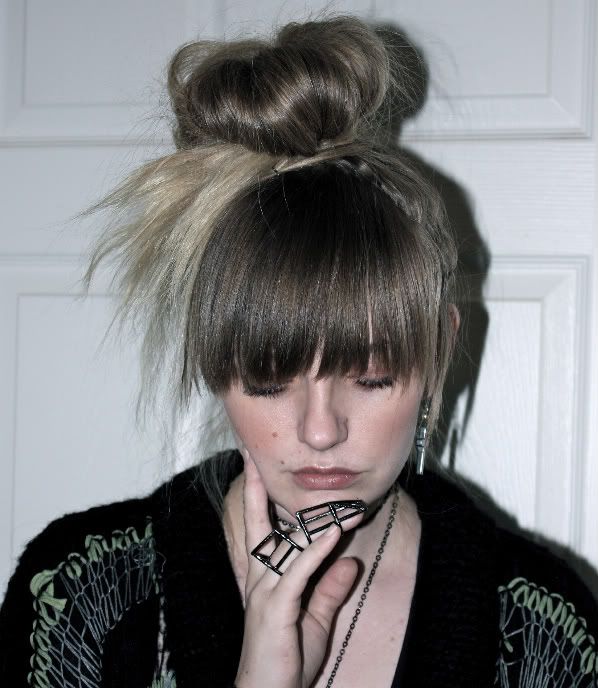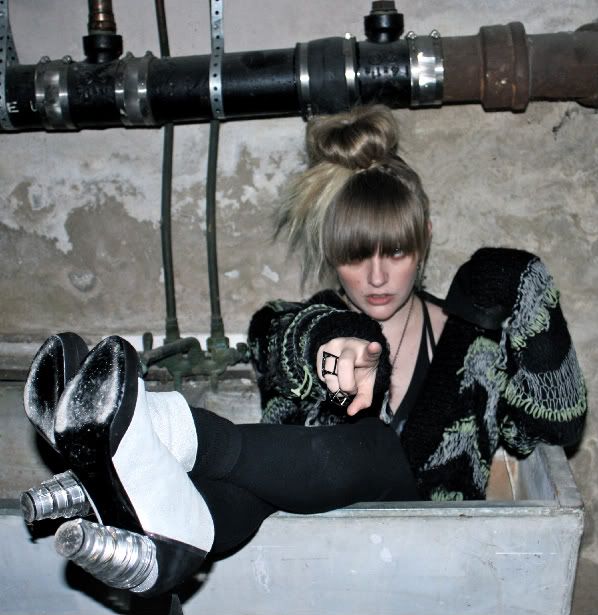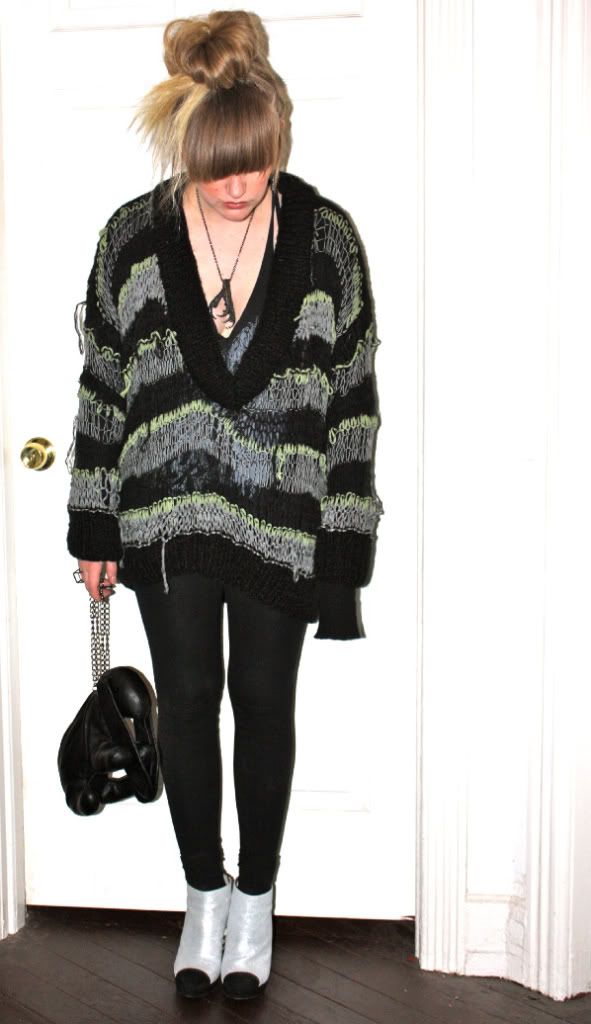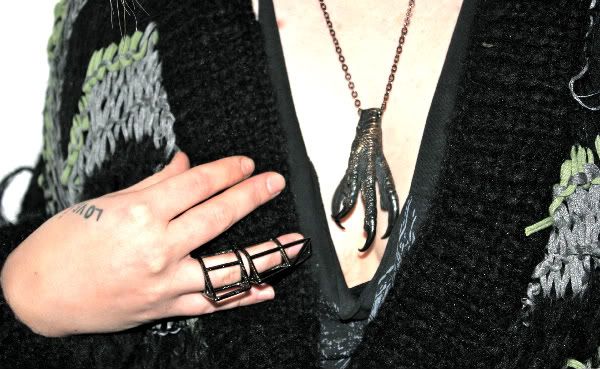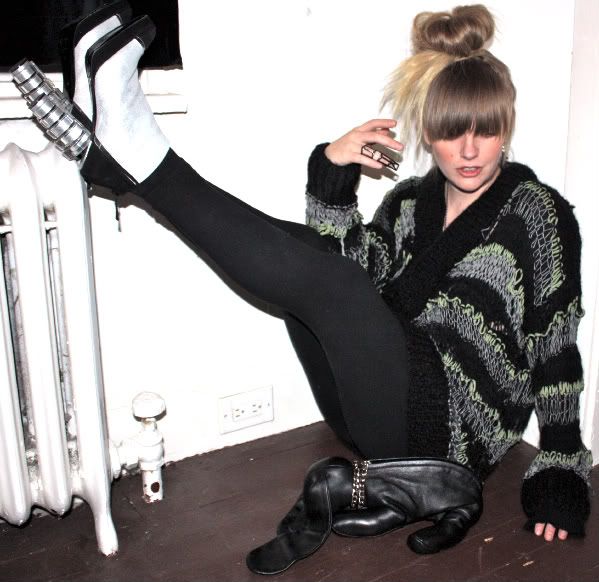 Horace sweater overtop Rick Owens cropped cardigan & Obesity and Speed "Stay Sick" tank top, Chanel lucite heel silver & black leather booties, Chris Habana hinged cage ring, "the prophet" oxidized brass owl claw pendant courtesy of Blood Milk, Mandy Coon leather bunny bag.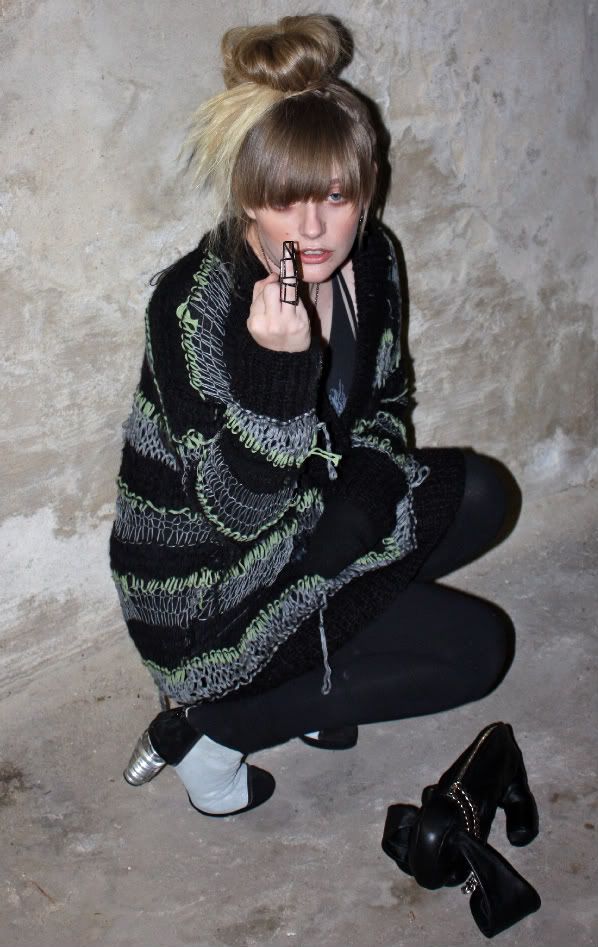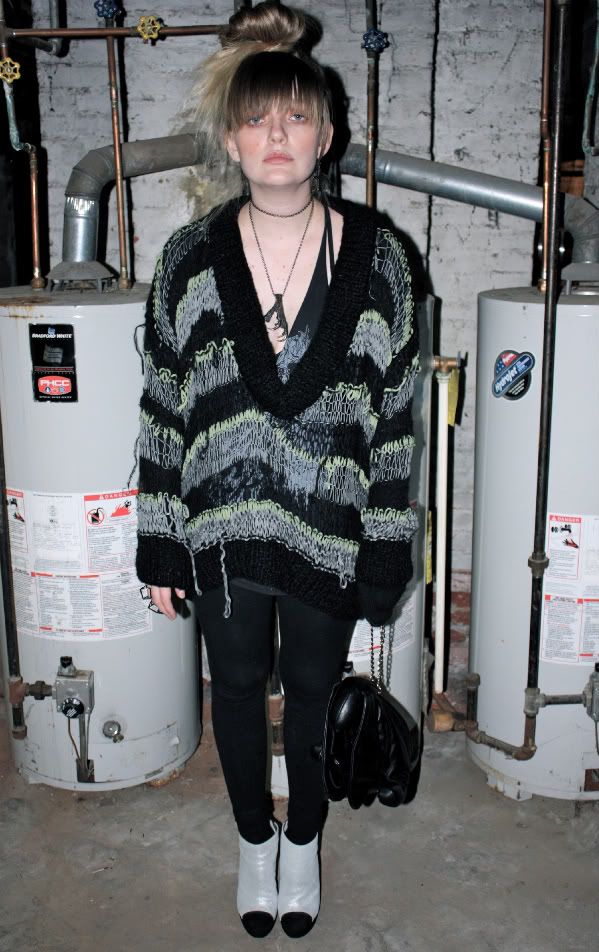 I love this ridiculously destroyed, loosely-knit Horace sweater ... the "knit" is basically just like looped, thin yarn with a shit-ton of hanging pieces. Lots of things get caught in the knit (rings, jacket buttons, my son just grabbing a string and pulling), and that makes it look even better IMHO. Layered over my Rick Owens cardigan, it was surprisingly warm today in the freezing weather the Philadelphia area has been experiencing recently.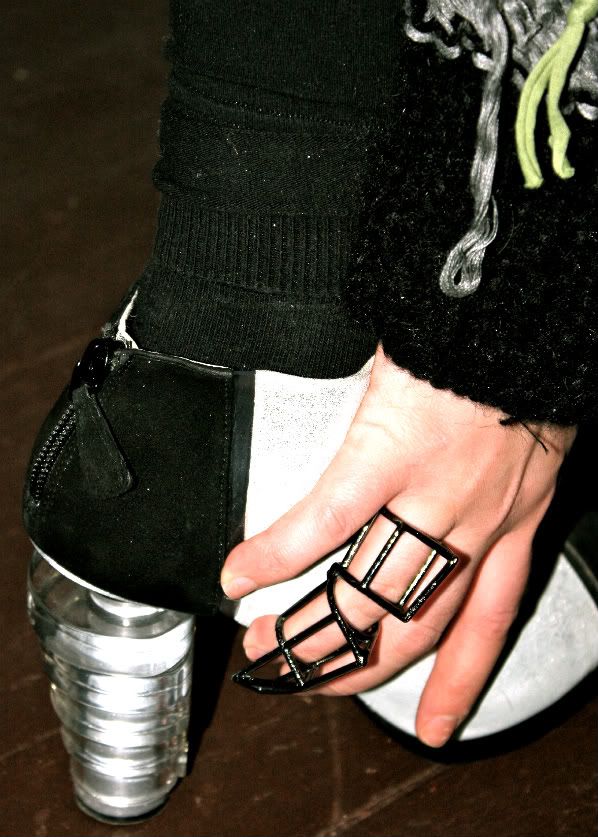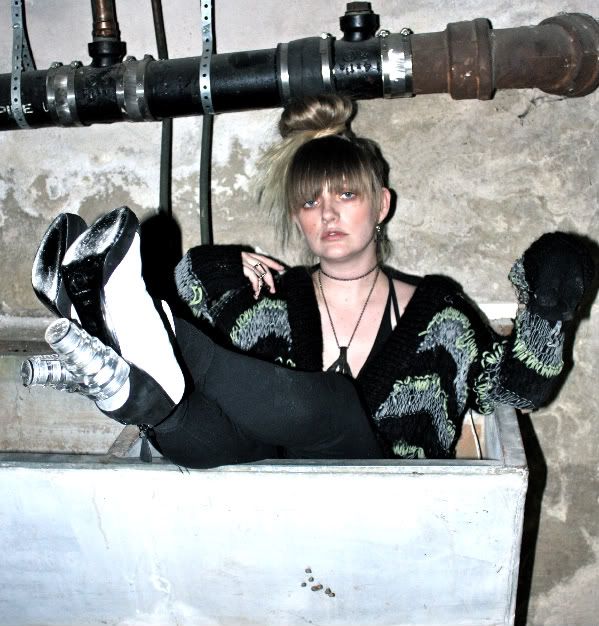 With the gray in the sweater, it was obvious I needed to pair it with my silver & black Chanel booties. God, I adore these shoes. AH-DOOR. Thank you, Jayne!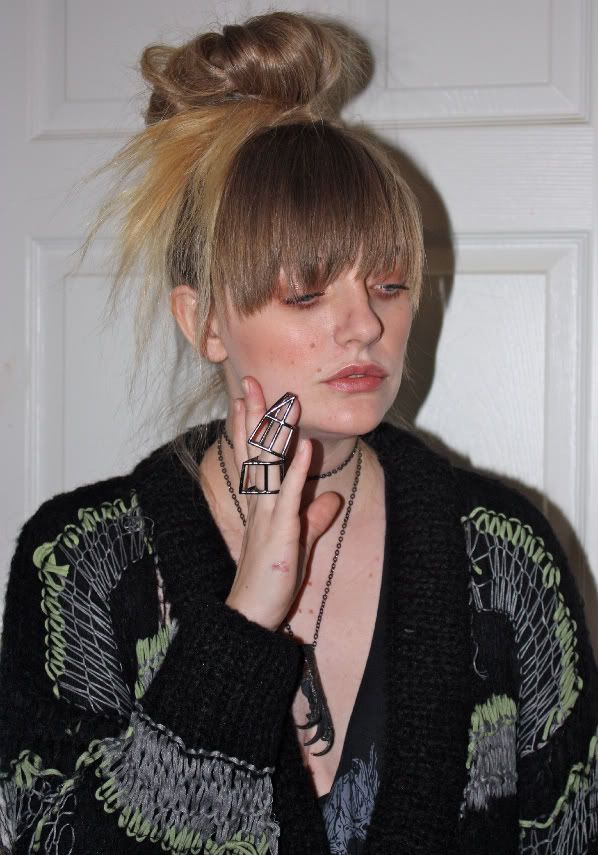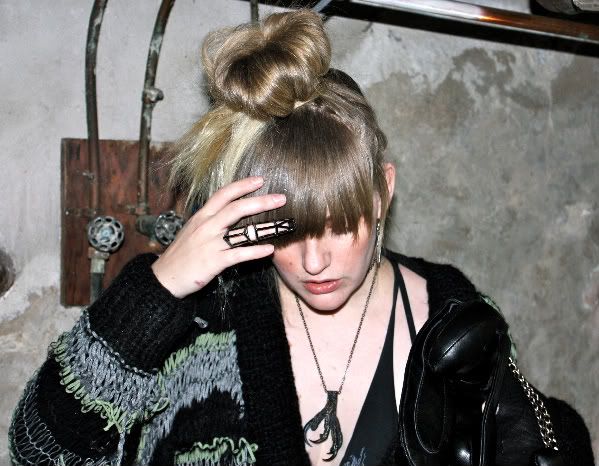 I was so stoked when I found this Chris Habana hinged cage ring on I Don't Like Mondays. They had one left, and I had to have it. I've admired Habana's work for awhile now after seeing an amazing necklace styled by Zana Bayne. This piece is actually very easy to wear due to the hinges. My husband thinks this ring is completely ridiculous -- he calls it my "Hellraiser ring." Considering Hellraiser is in my top three favorite horror movies of all time (a very close second to Videodrome), I take this entirely as a compliment.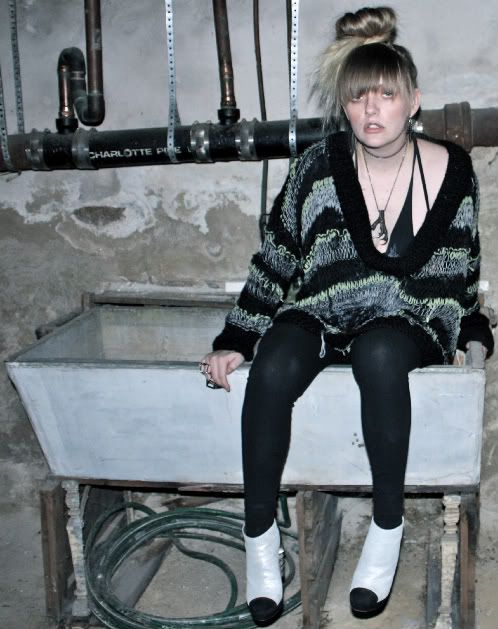 More soon &hearts