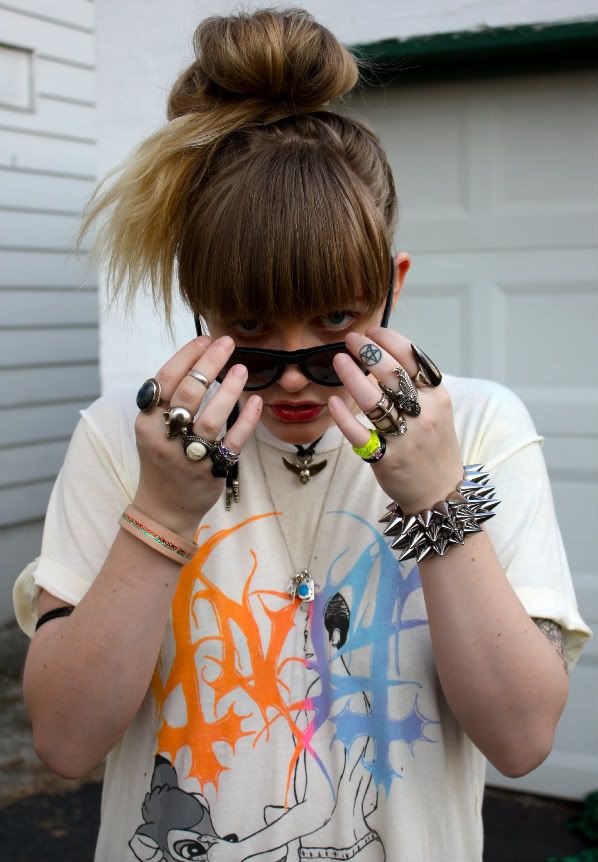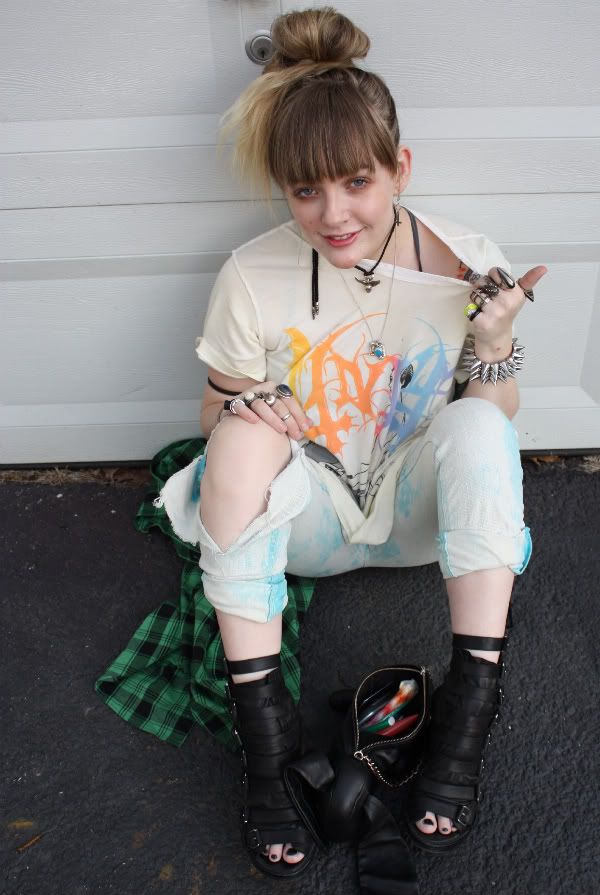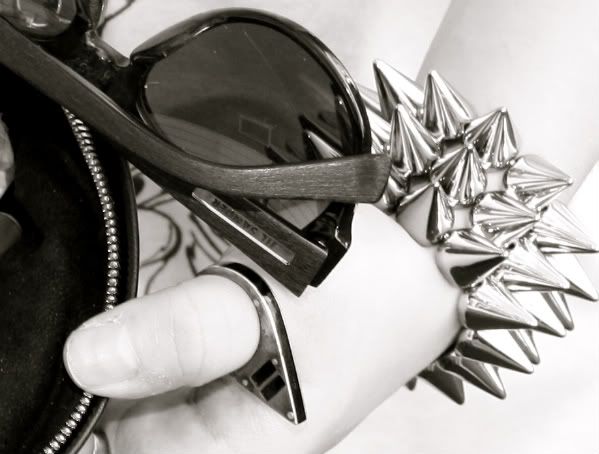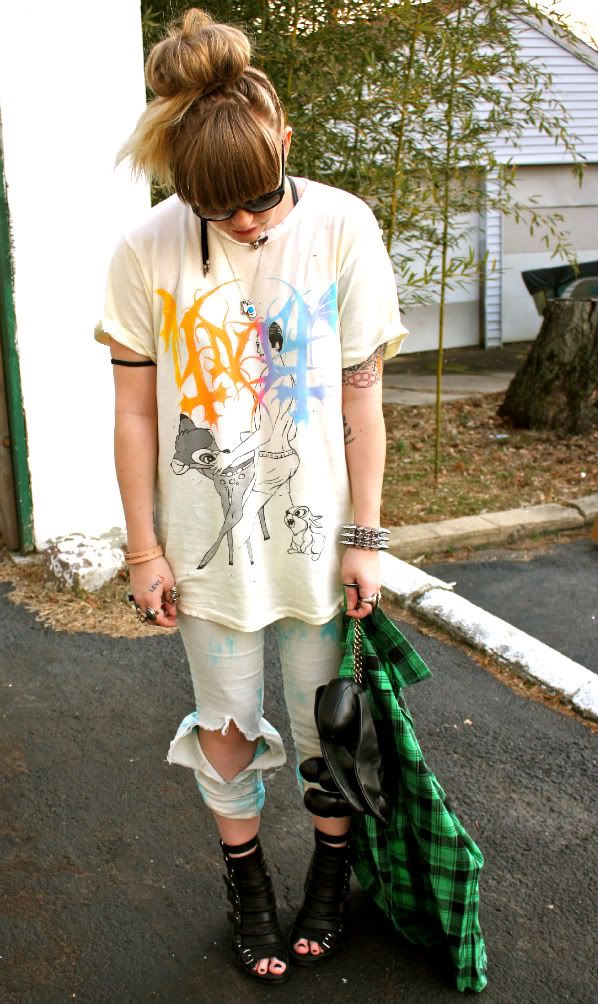 Mayhem shirt courtesy of UNIF, DIY bleached jeans, Ann Demeulemeester buckle wedges, Mandy Coon bunny bag, Vans plaid button-up, Jil Sander shades.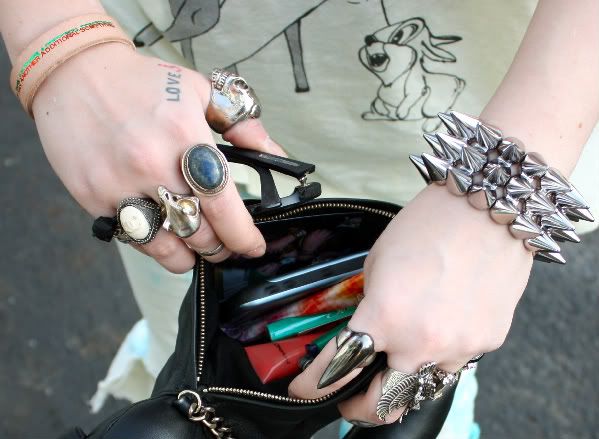 Junk pile (in no particular order): Foti for Chrome Hearts sterling & leather necklace, eBayed spiked bracelet, 3-D print nude leather Bless snap bracelet, sterling eagle ring and skull ring courtesy of Alberto Juan, sterling "=" ring courtesy of L.S.D., sterling talon ring courtesy of Leviticus, Margiela black powder coated brass ring, Chanel ivory cocktail ring, sterling falcon skull ring courtesy of Blue Bayer, Pamela Love sterling cross ring.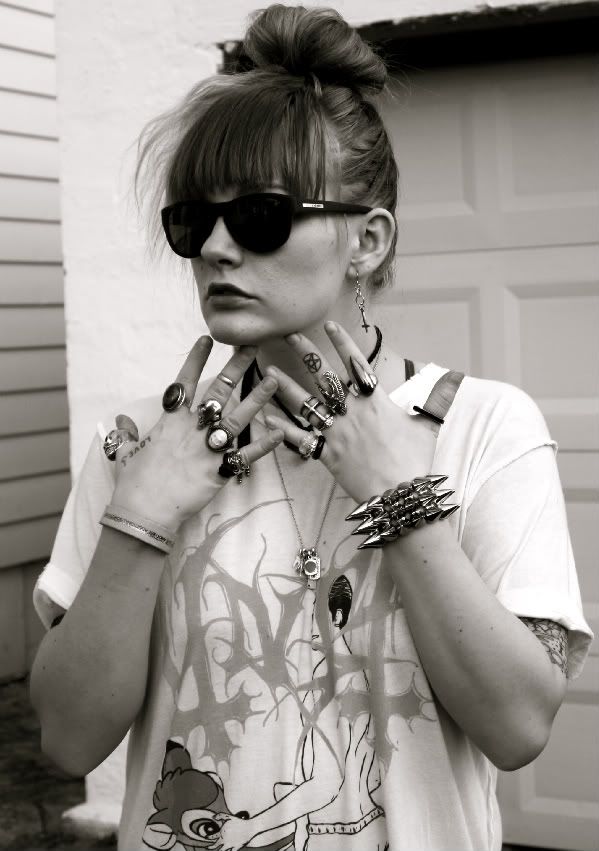 I've been on a roll with posting lately, yeah? What a good blogger. Such a nice, hardworking blogger. Sike (yes, I said it). In reality, the only thing I've been busting my ass doing, aside from child-rearing (my favorite -- see below), is working on designs for this new RTW & accessories line, and I'm so excited. I won't say too much yet, but things are materializing exactly the way I wanted them to, and it looks like we could even open shop as early as mid-May. You won't be disappointed, I promise. No one is completely original, but our shit comes close, and I would wear every single piece every single day (and probably will).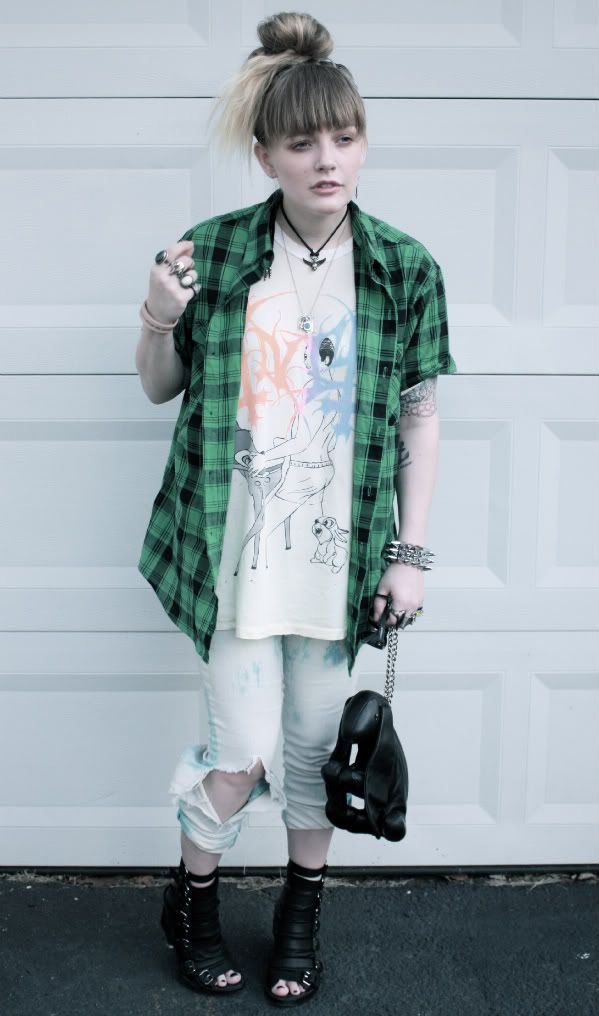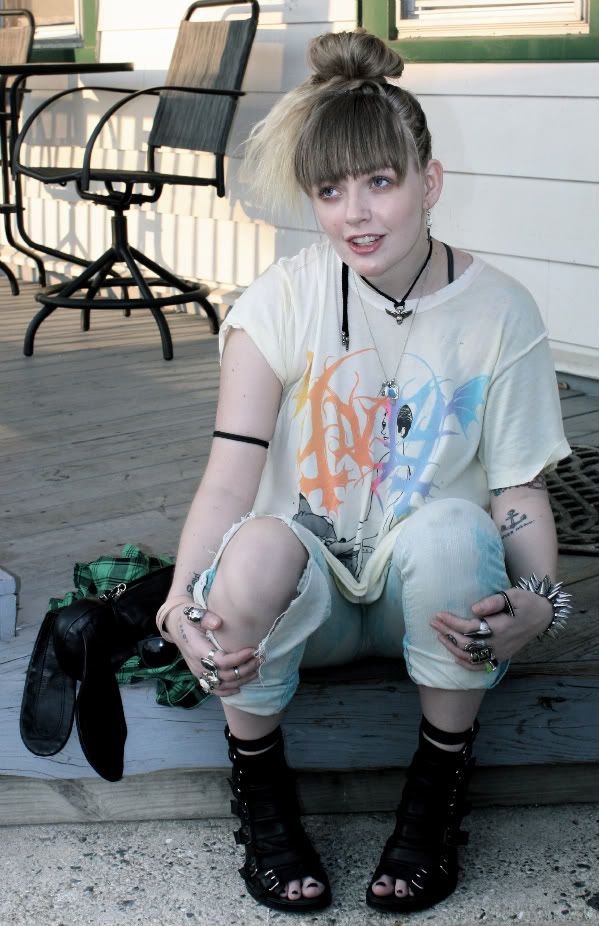 Speaking of wearing a particular line every single day, I can't help it. I am having a very deep love affair with UNIF, and I can't see it stopping anytime soon. This print is on the top of my list for three reasons: 1) the Mayhem band-inspired logo 2) the colors 3) Bambi doin' it doggy, with Thumper gazing happily at the lovemaking. Genius.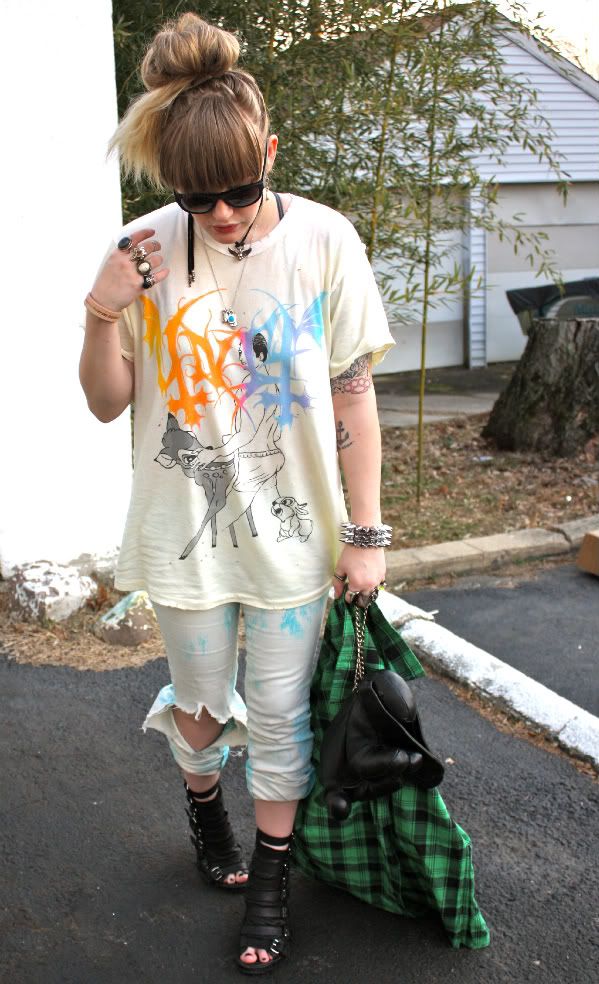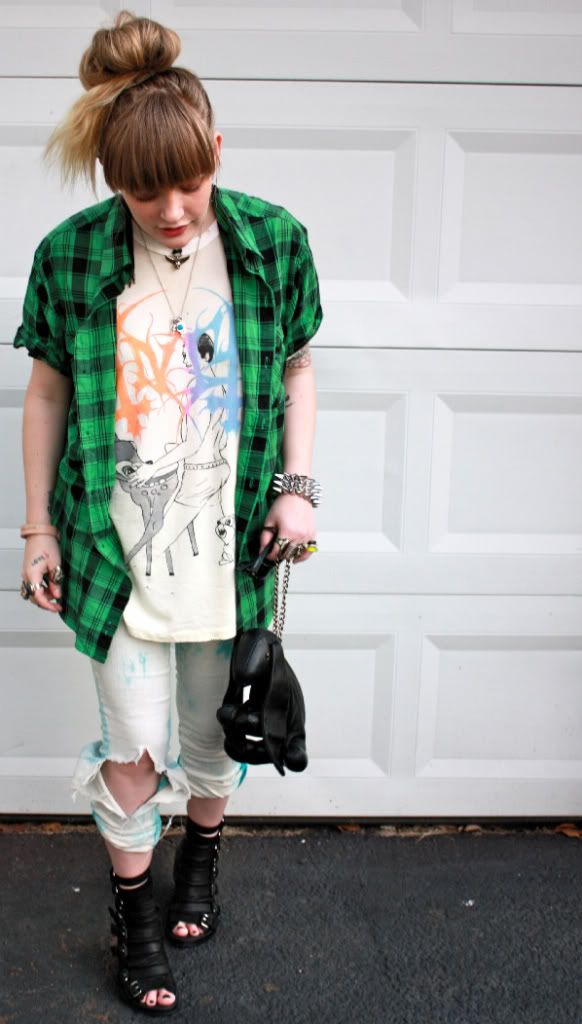 These jeans were hand-bleached skin byrd style by me nearly ten years ago. My husband claimed them his own a couple of years ago and wore them onstage until they fell apart, during his brief try-hard Iggy Stooge wannabe phase with the last Pentagram lineup. Thank god that is over. Now the jeans are mine again: his trash, my treasure.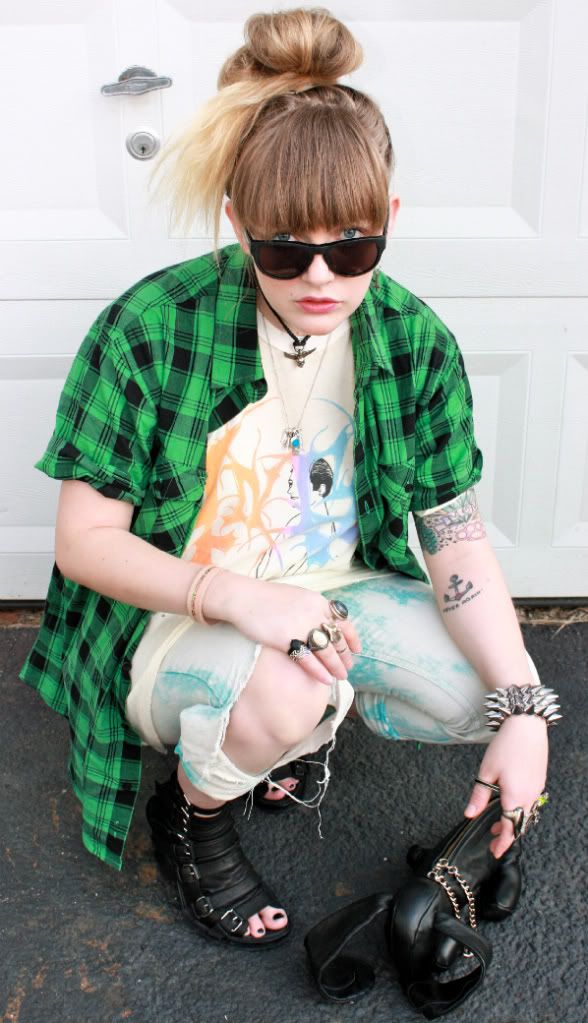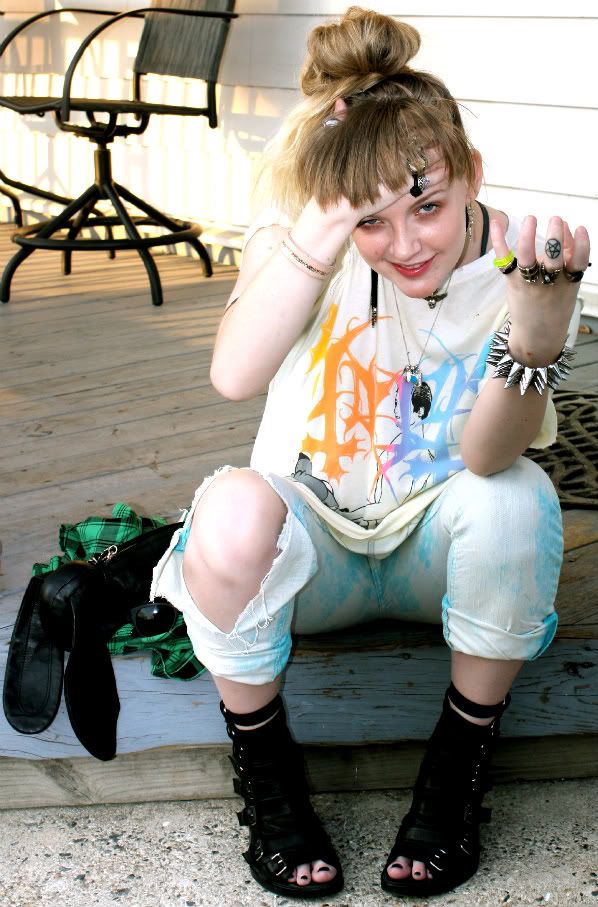 My favorite Mayhem release is Deathcrush (I never cared for Dead's vocal stylings, but I did like the whole story about him inhaling the scent of a dead raven in a plastic baggie before going onstage; that's kvlt dedication right there) -- what's yours?

††††††††††††††††††††