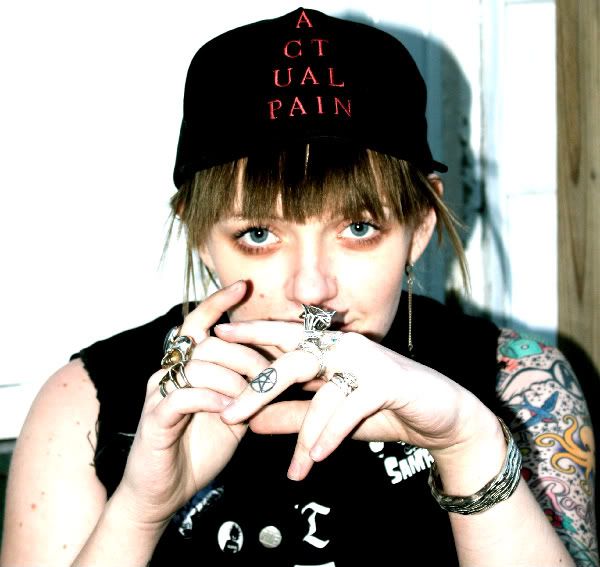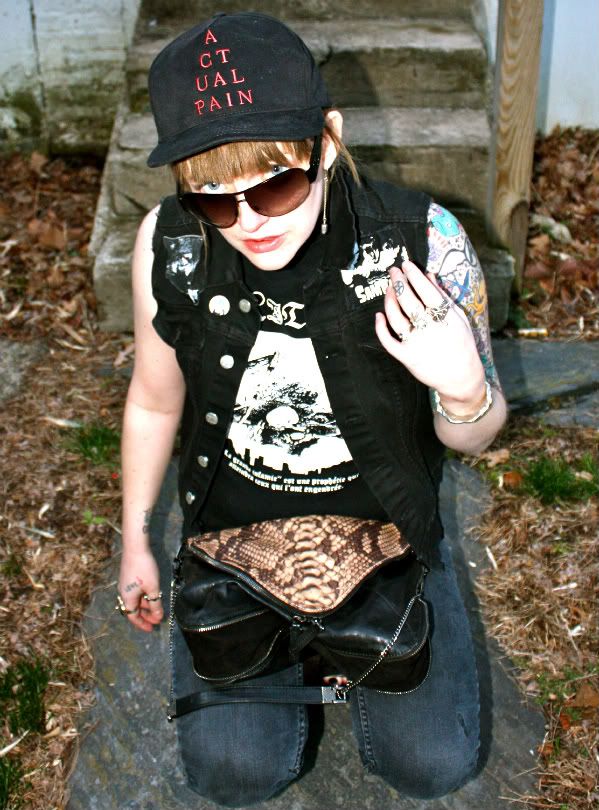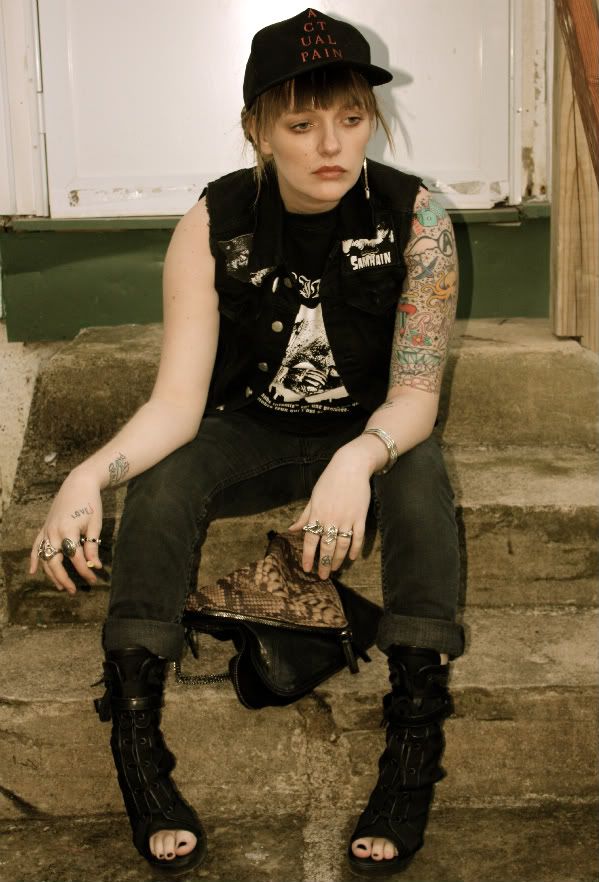 Pyramid logo hat, Devil's Hand cuff, and Acid Wolf patch all courtesy of Actual Pain, DIY denim vest, Akitsa shirt, H&M jeans, Phi boots, sterling fox ring w/ emerald eyes, sterling butterfly skeleton ring, and quartz crystal drop earring all courtesy of Angela Monaco, Pamela Love cross ring, falcon skull ring courtesy of Blue Bayer Gearworks, BOYY "Slash" bag, Chanel aviators,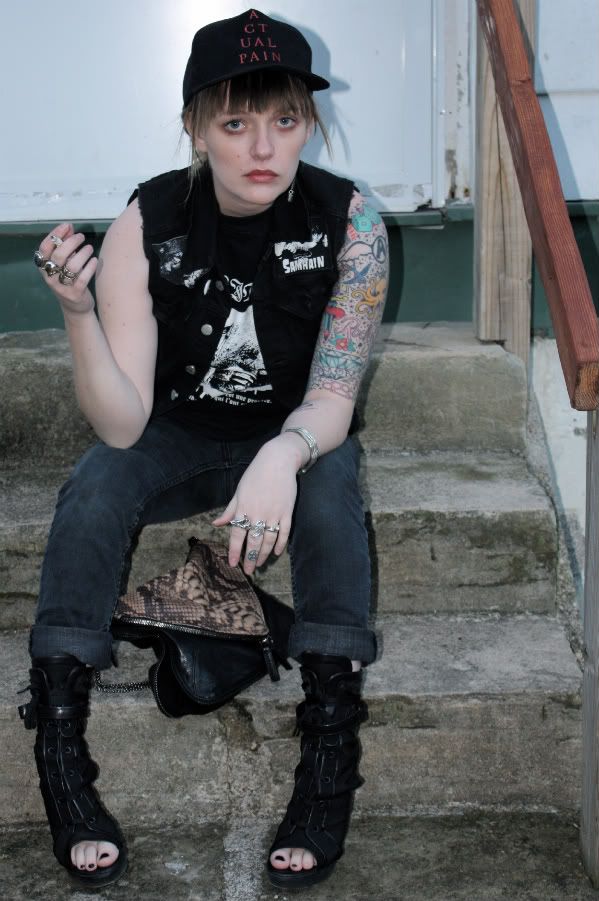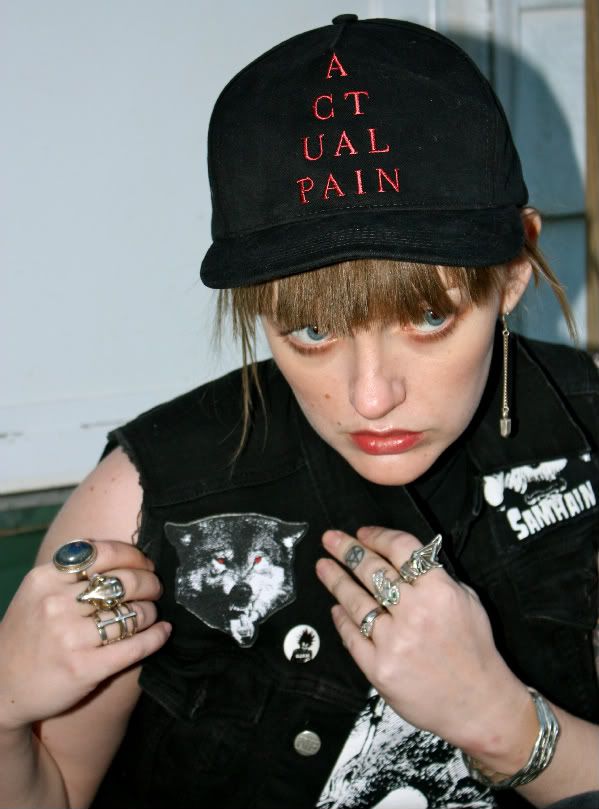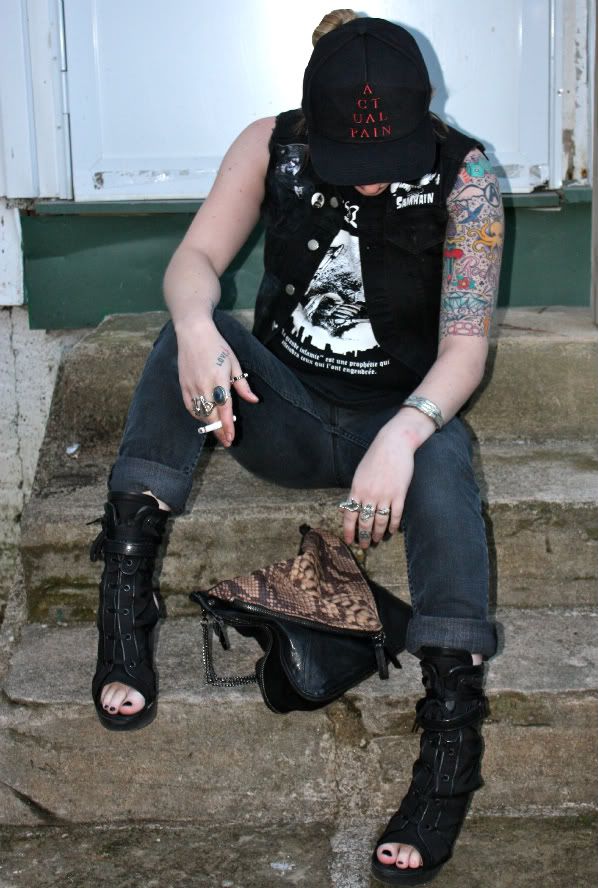 Sick-ass goodies from Actual Pain include the infamous pyramid cap in wine embroidery, the Devil's Hand cuff which is surprisingly (and pleasingly) an appropriately subtle, versatile design rather than a crazy statement piece (I also like that it's not oxidized ... might be getting a little sick of that); also this nasty cool Acid Wolf patch with red eyes, which I promptly ironed onto my favorite vest. With my flat iron. We don't even own a real iron; who needs 'em?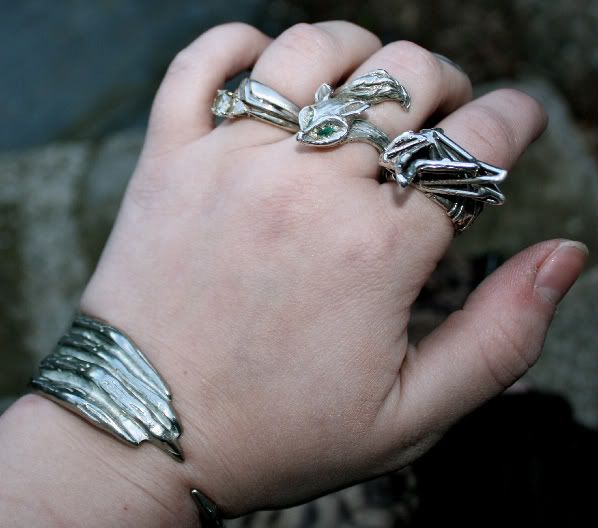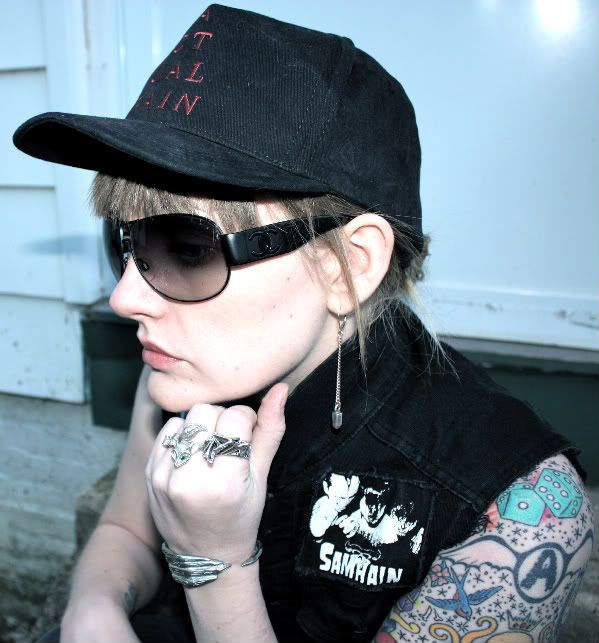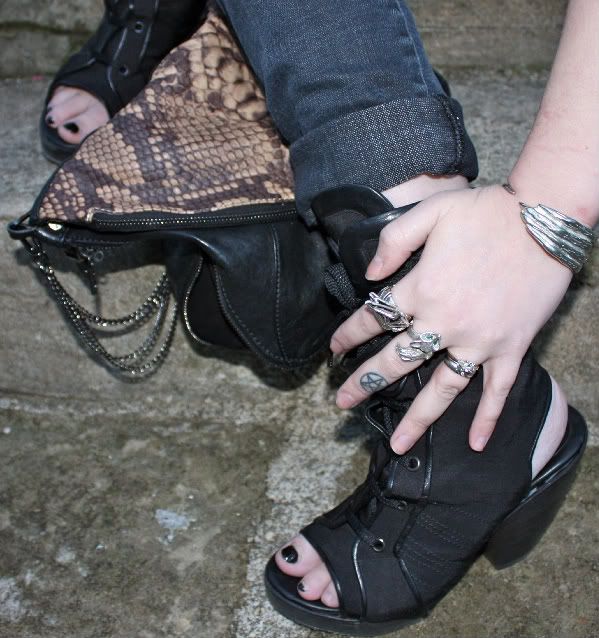 Loving Angela Monaco's exquisite rings paired with this cuff ... also have missed these Phi boots a lot, so they have been getting a lot more wear lately. It blows that Phi is gone. Those creeper booties should have a nice comfy place in my closet.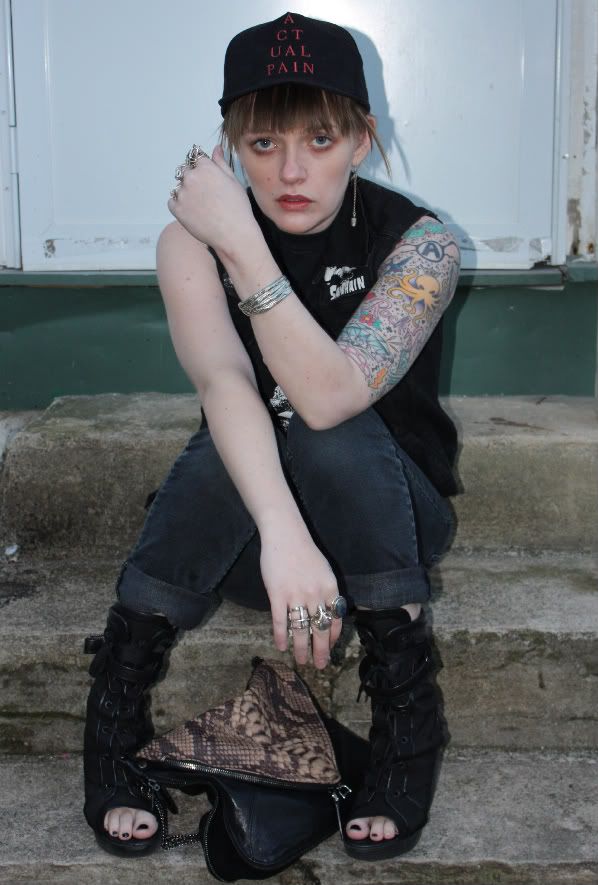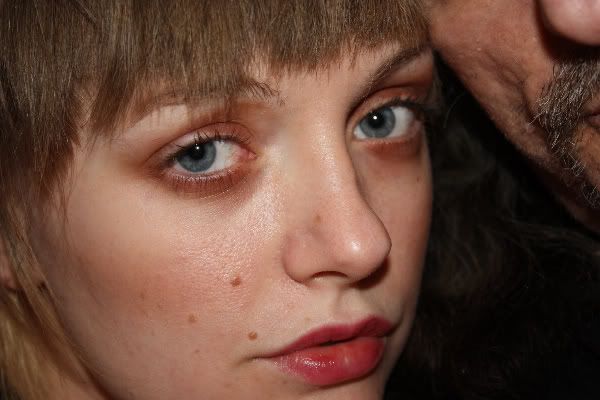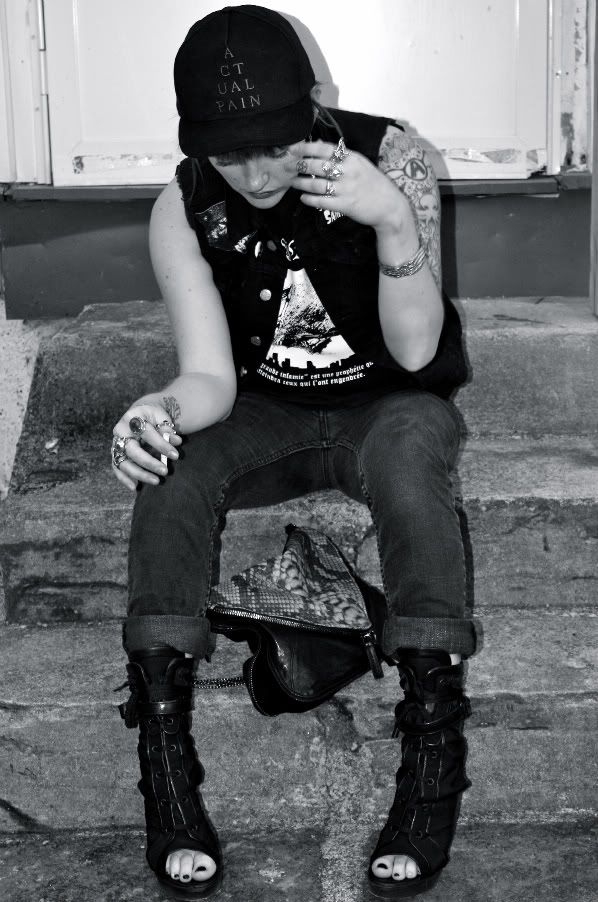 ††††††††††††††††††††