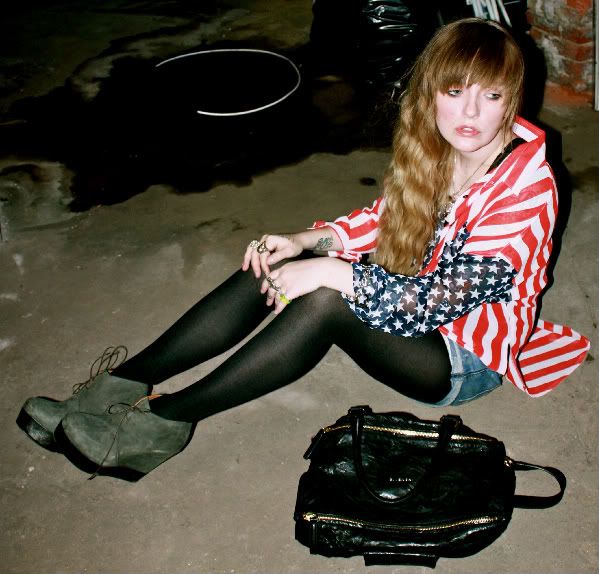 American flag button-up by UNIF, Acne wedges, Zara cutoffs, Givenchy bag.

Junk: "the underworld" sterling owl skull pendant courtesy of Blood Milk. Sterling & emerald fox ring (right ring finger), mineral massacre ring (right middle), butterfly skeleton ring (left index), bling ring (left pinky), and quartz drop earring all courtesy of Concrete Polish by Angela Monaco. Sterling falcon skull ring (right index) courtesy of Blue Bayer.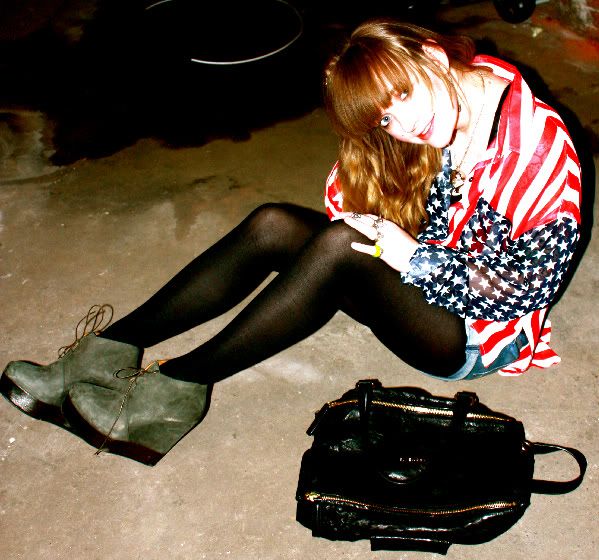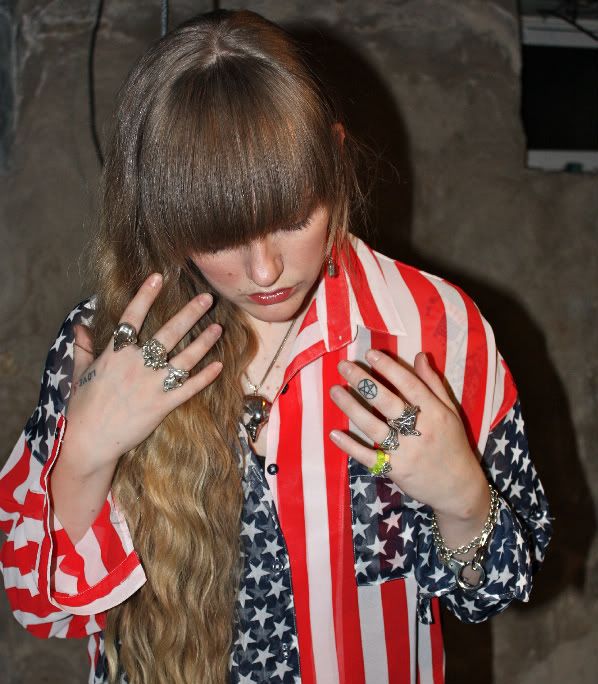 There really is no excuse for me slacking off here lately. Except: our house has been crazy busy lately since my husband is promoting Last Rites. Last week, Spin magazine came over to shoot some pictures of us at home. Thank god for Angela Monaco, who also arrived that day not only bearing many gifts to keep, but also with an arsenal of some of the most beautiful precious metal castings I have ever seen to wear in the shoot. I love Angela's work, and needless to say, Bobby and I decked ourselves proper with her creations (one piece I remember in particular was a custom ring with a massive tourmaline in one of Angela's trademark crystal/"geode" settings, which was breathtaking). Ms. Monaco has a distinctive, unique creative vision. When I first heard of Concrete Polish, I immediately liked everything about the line. The designs are relevant, but not insufferably trendy. They are meticulously crafted and well thought-out. Her take on the whole crystal/quartz trend is fresh, untried. And I totally applaud her for that. She utilizes crystals to make the molds for many of her pieces (i.e. the fantastic mineral massacre ring I am wearing in this post), but a lot of the finished products do not include actual crystals in the setting. Rather, the design takes on the appearance of being constructed from crystals. Sorry, Unearthen ... Concrete Polish wins.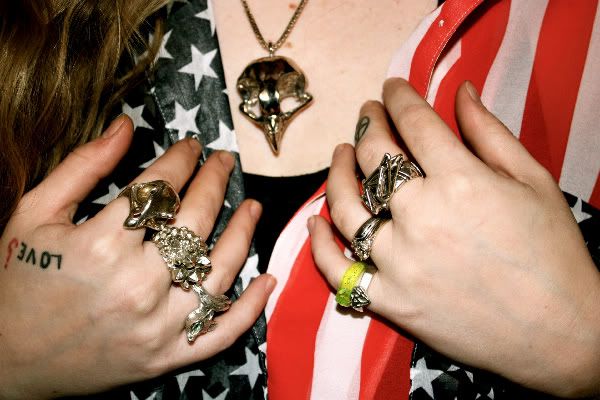 Ms. Monaco can not only make molds like a motherfucker (HOW on earth did she manage the butterfly skeleton ring?!): she can also obtain whatever precious gemstone you desire (thinking about that huge, gorgeous tourmaline again), and offers customization for many of Concrete Polish's designs. I chose emeralds for the eyes in my fox ring; my husband chose rubies for his. There isn't any doubt in my mind that Angela has a bright future as a jewelry designer -- she is opening up the first Concrete Polish boutique in Northern Liberties, Philadelphia very soon.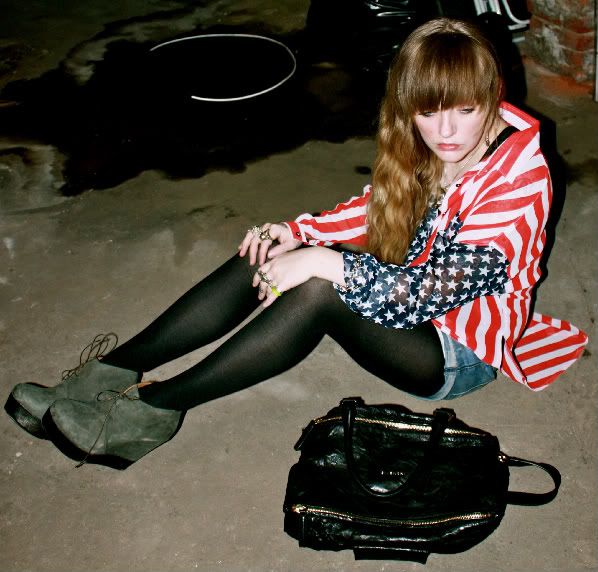 I adore this blouse, crafted by non other than -- who else -- UNIF. I'm not much of a crop top girl, but the long "tail" in the back is what sold me on thIs garment. That, and the fact that is is something that the guys in MC5 would have worn.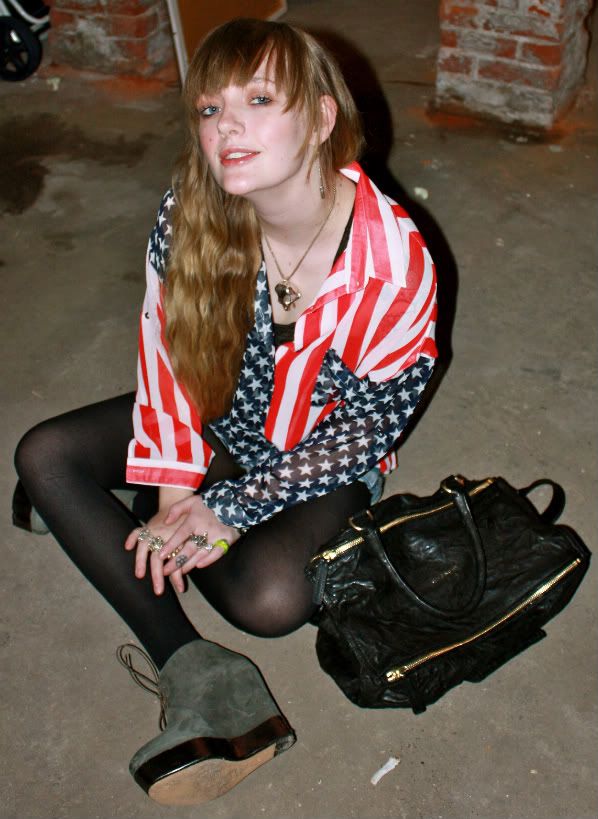 The sterling owl skull pendant was sent to my husband from Blood Milk. This piece was also worn by him in the same photoshoot for Spin. No one does skull/claw/talon castings like Blood Milk. Everyone who sees the pieces in person has the same "WOW" reaction.