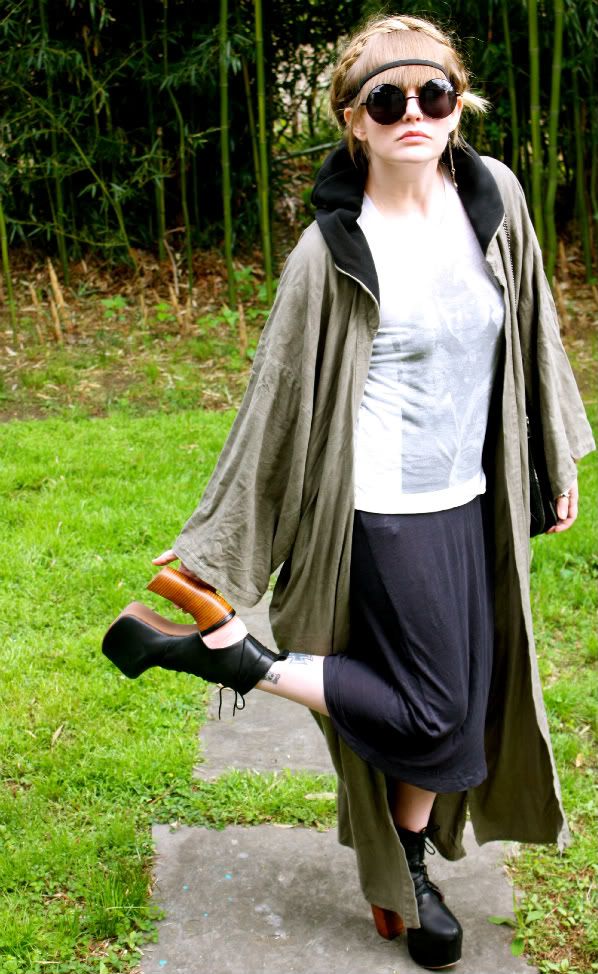 Fraggle cape by Endovanera, Rodarte zombie t-shirt, Topshop maxi skirt, Jeffrey Cambell Lana boots, BOYY Slash bag, cheap no-name shades, nude leather bracelets by Bless, two-finger rose gold DOOM ring courtesy of Adelina Mictlan, Driftwood Skull ring (Opening Ceremony NYC years ago).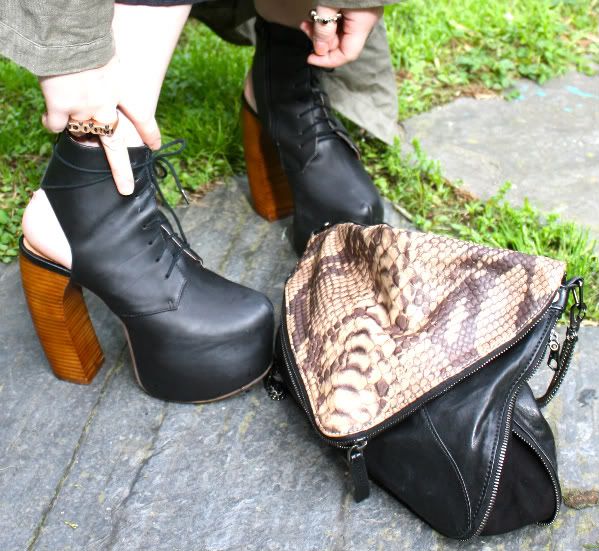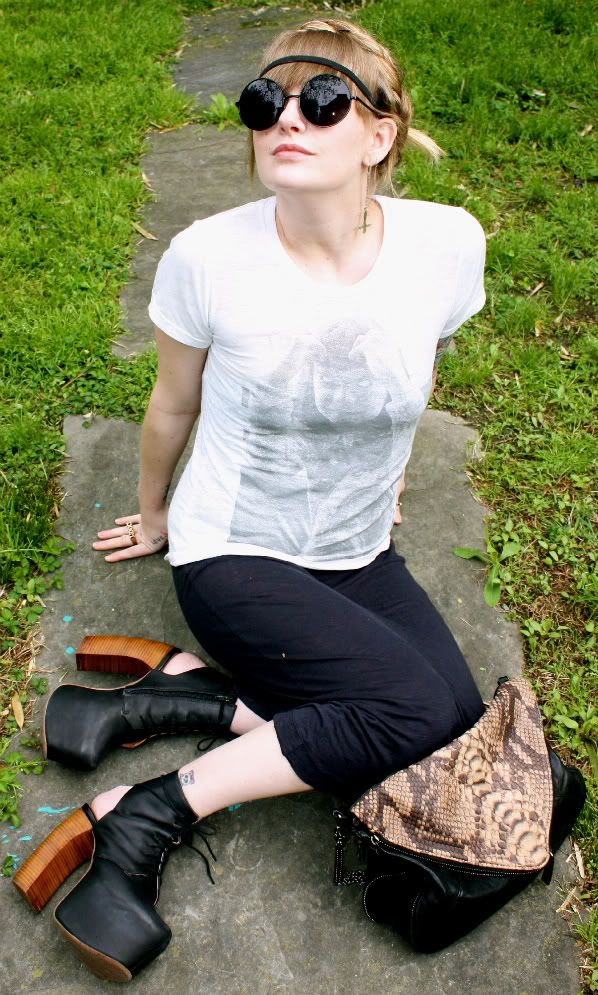 Okay, so I've fallen into the JC Lita trap. So what? This is a well-designed and beautifully crafted shoe, and they make pretty much any outfit look decent. This particular pair is the Lana, which has been described as "Lita's curvy twin." I would say that Lana is more like Lita's sister -- I personally feel Lana has a slightly higher platform (I'm probably wrong) and a much sturdier heel. For me, those things make for a reallly comfortable shoe. I don't know what it is, but I didn't even want to take these off at the end of the day (as a matter of fact, it's nearly 12:AM and I'm still wearing them). So, yes these are SUPER trendy, but I love them. Awesome shoe. I'm tempted to get the black/white jaguar ponyhair version, but my shoe situation is a little out of control right now. Still in love with my Adelina Mictlan doom ring; I've been loving a lot of her stuff lately. Expect a post soon with one of her three-finger (yes, three) rings coming up soon, matched with the first pair of bellbottoms I've worn in 12 years. Yay!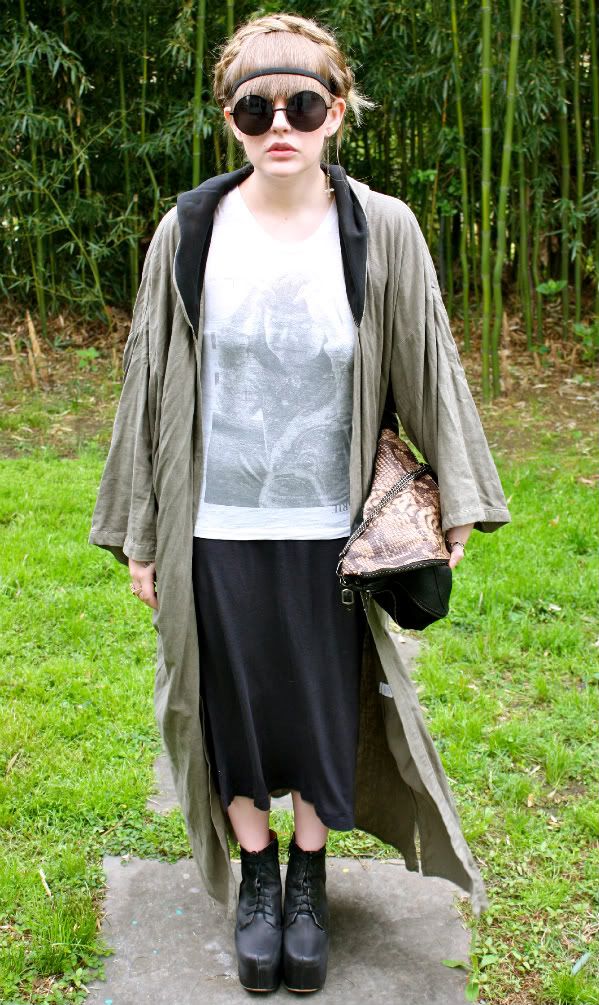 >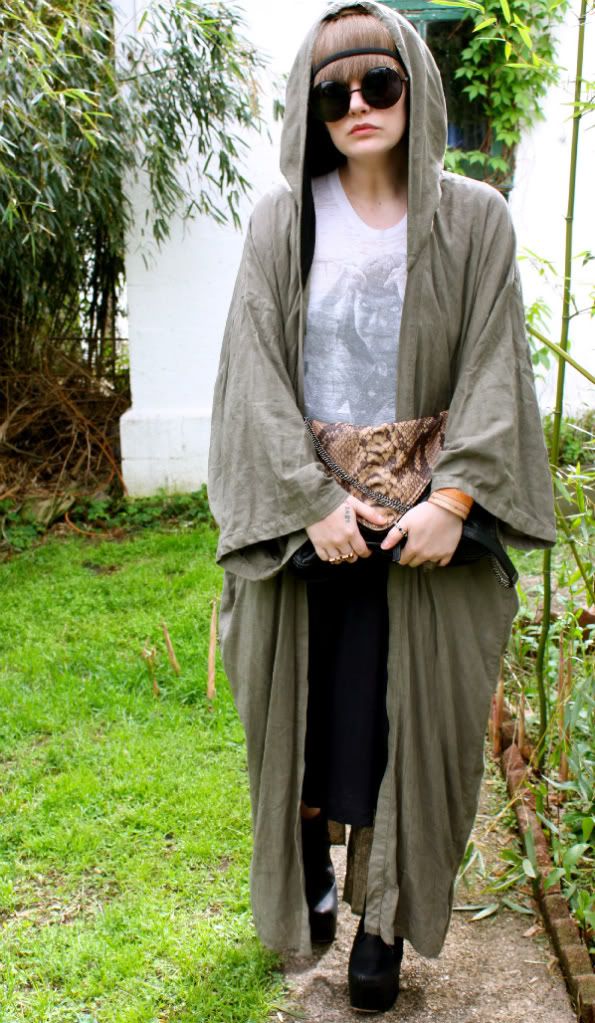 This cape was an early bday present from my husband -- he got it from I Don't Like Mondays, which is the only shop I know of that carries Endovanera. I have to say it's pretty much my most favorite garment in my wardrobe. I wear this piece with everything. It reminds me of the cloaks the guys in SUNN O))) used to wear. I love the gray/green color with the black detailing, the deep hood & pockets, and the sleeves that "hang like sleeve of wizard." Sorry, I had to.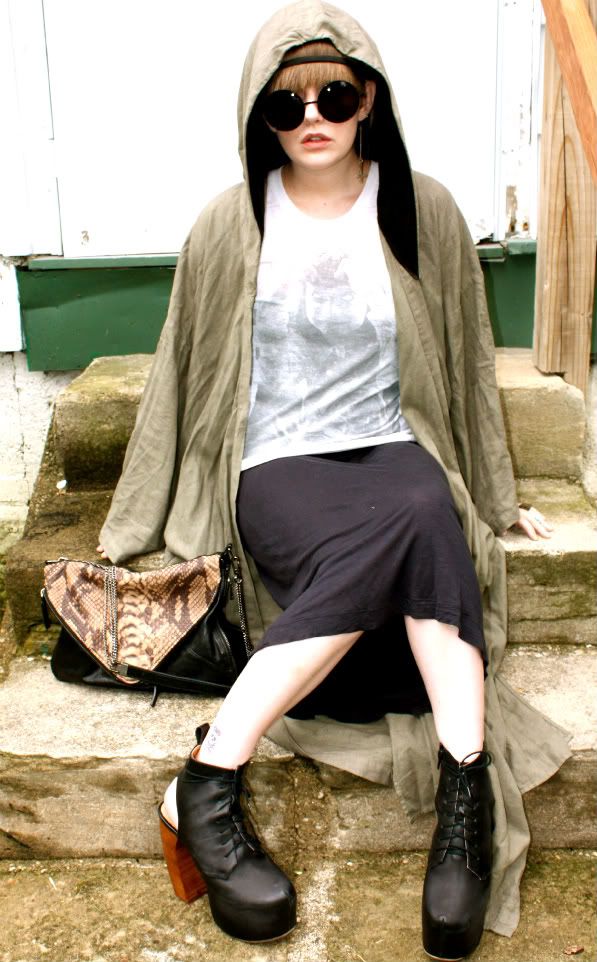 This shirt fits me again; siked! This is about the smallest shirt I'll wear, especially a poly/cotton blend like this one. I've always loved this shirt. The print is sick, and the material is really nice. These sunglasses are great; after seeing the gold-rimmed ones on the amazing Christine, I knew I had to have them. I picked the ones with the black frames, to match my soul.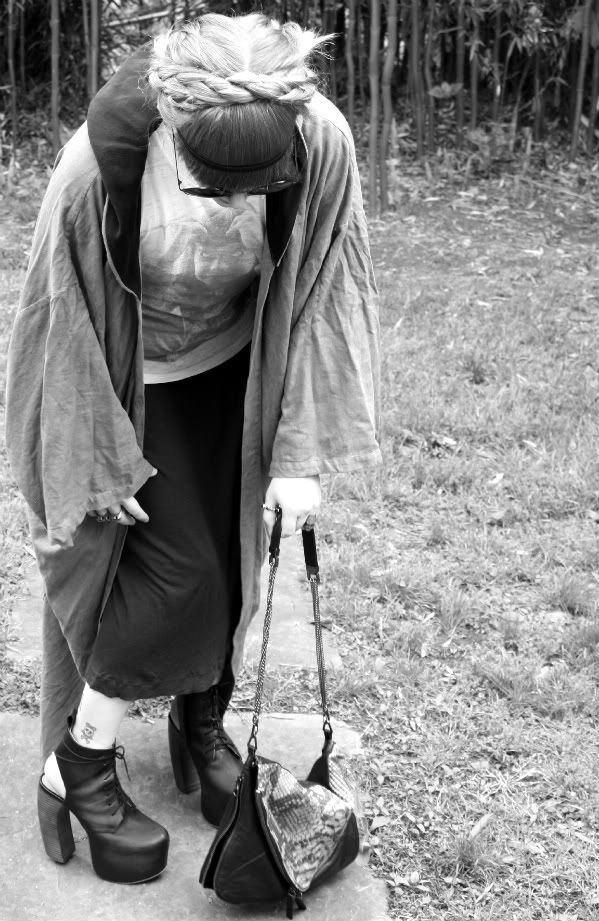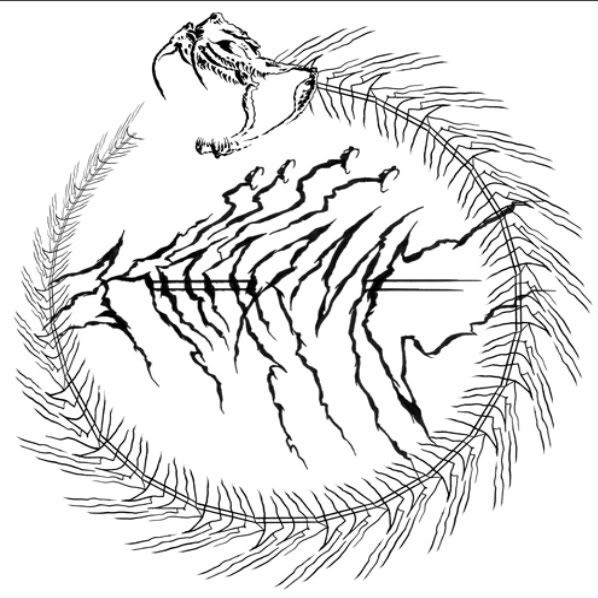 Much thanks to the lovely people at Joan Shepp for the birthday shoutout on their blog: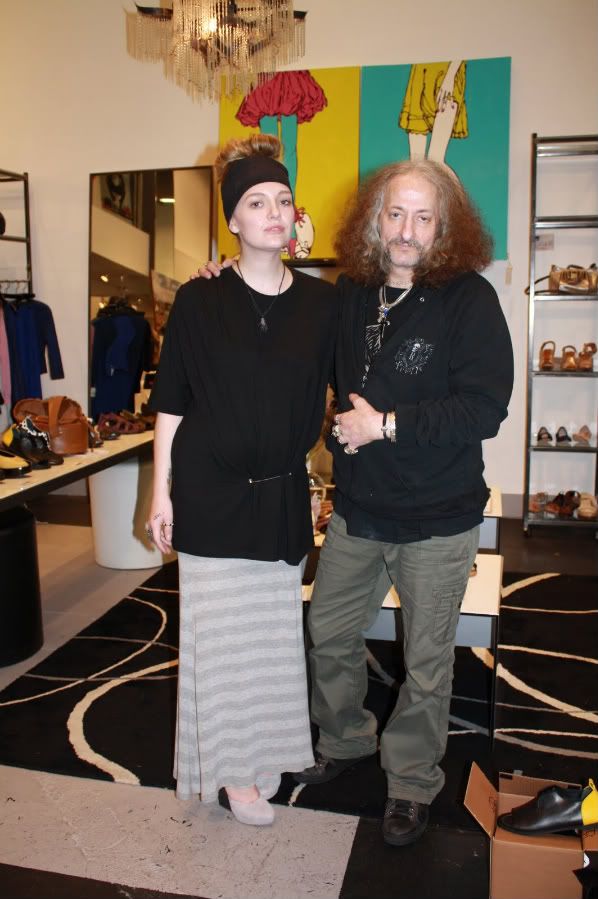 in this photo of us (courtesy of Joan Shepp) at the Ivan Grundahl trunk show, I am wearing *the* most amazing Dries Van Noten maryjanes, but you can't see the best part: the chunky heel, which has a holographic-y, oil-in-a-puddle finish. Really been lusting hard over the green clutch from that collection. Also wearing: Ann Sofie-Back safety pin shirt, Topshop maxi skirt.

††††††††††††††††††††