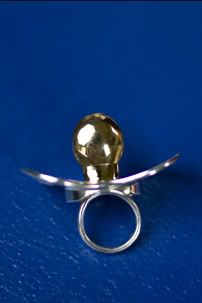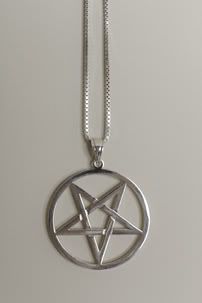 Pacifier ring & inverted pentacle by Käärme.

Finally, the Käärme webshop is live and running! We launched the shop in the wee hours of the A.M. and already, we're scraping the bottom of the barrel for inventory. As for the sterling pieces, they will be available to order this week. You can sign up for our mailing list to be notified when they are made available. We totally appreciate your support -- the amount of orders we're filling is bonkers, but we're keeping up.

We're also in the design phase of the next collection, which will be available around mid-December. A few limited edition pieces will be arriving solo in the interim. If you love our first collection, you'll go apeshit over our second. Happy shopping, dudes.