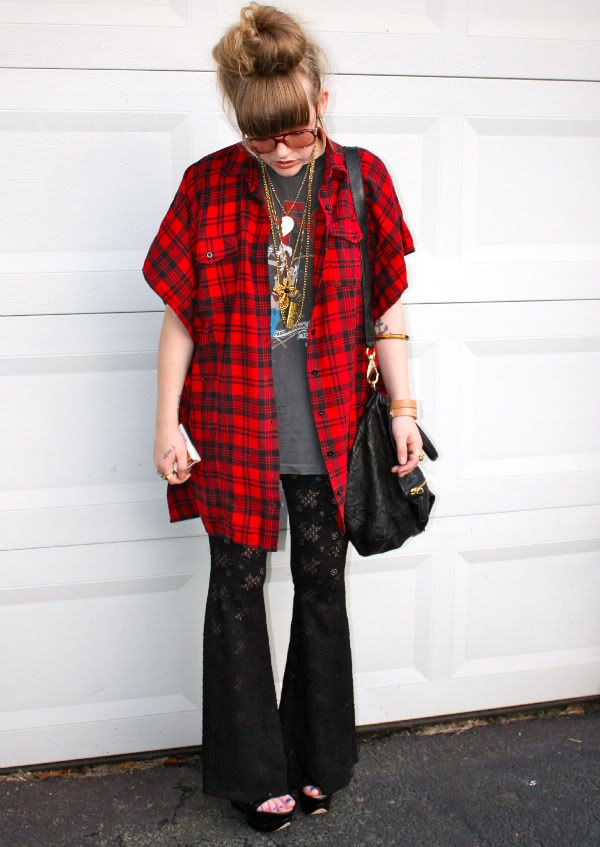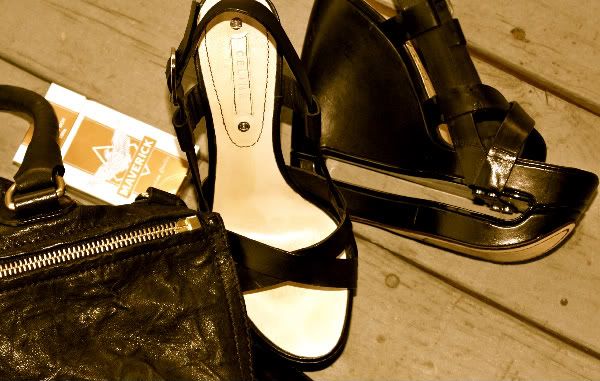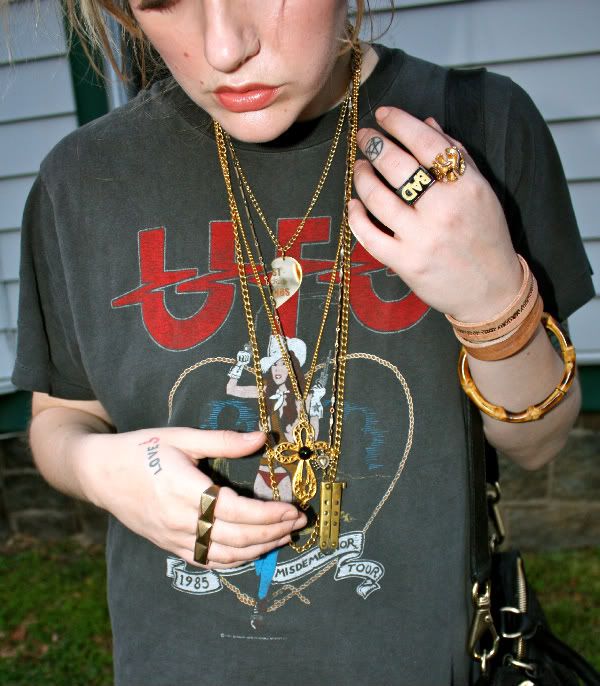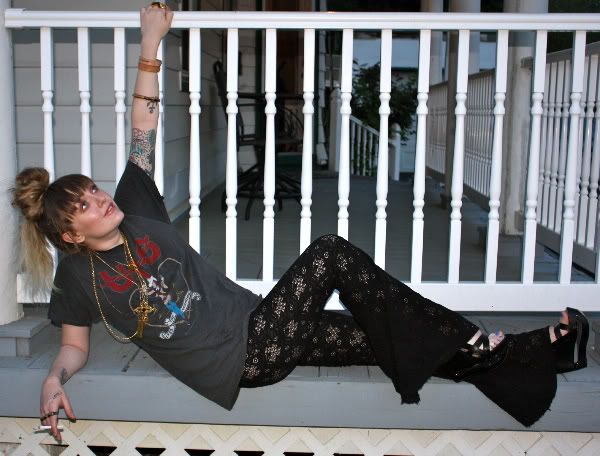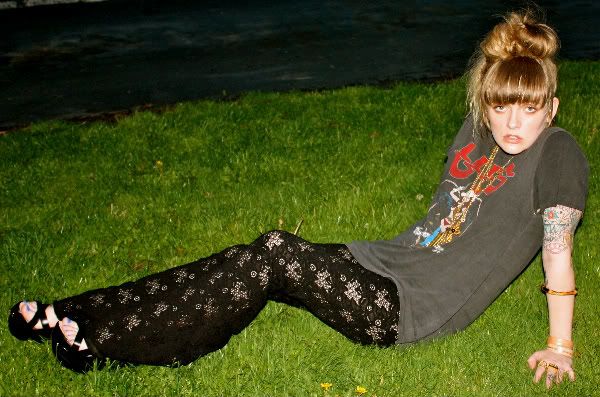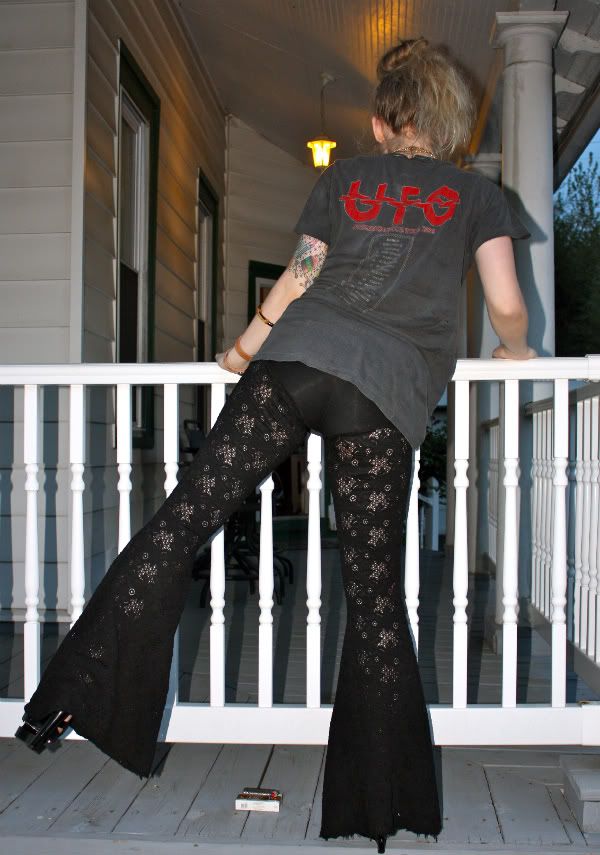 Evil Twin plaid button-up courtesy of I Don't Like Mondays, vintage UFO tour shirt, Bona Drag lace bellbottoms, Celine platform wedges, Givenchy bag, "Bad" ring courtesy of Studded & Stoned, 3-finger pyramid stud ring courtesy of Adelina Mictlan, butterfly knife necklace courtesy of Blood Milk, Bless leather bracelets, custom Ray Ban aviators.

These were taken quite some time ago ... but it's something, right? Consistency FTW!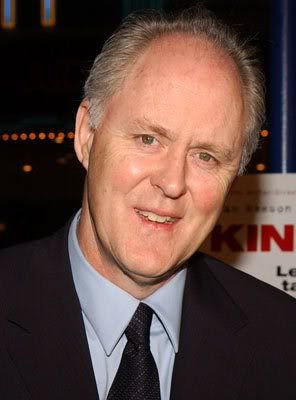 John Lithgow demands your appreciation.