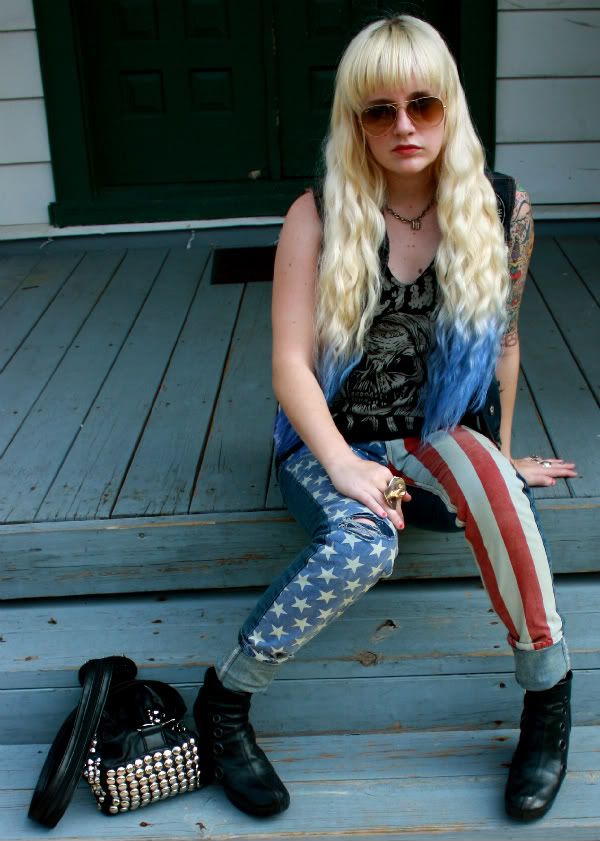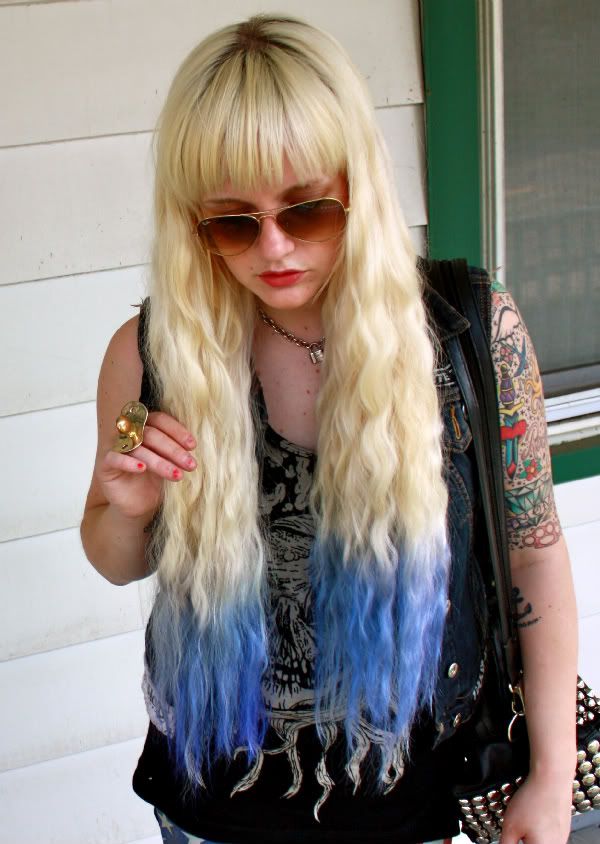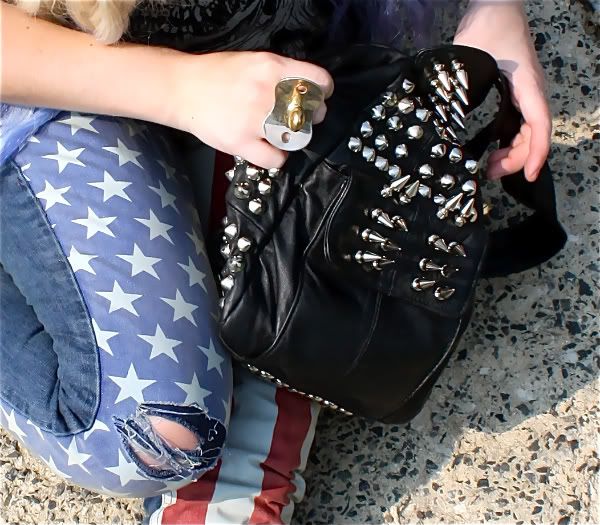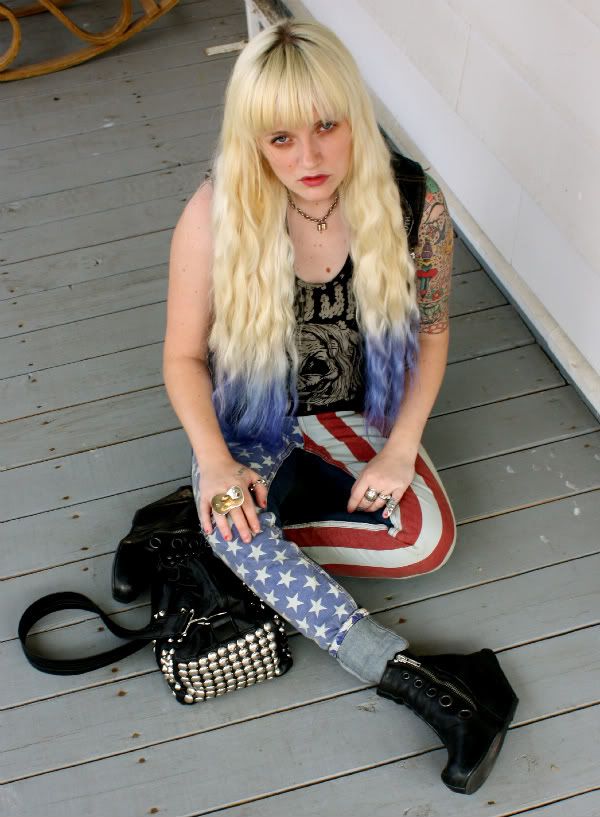 Topshop U.S. flag jeans, tank top courtesy of Actual Pain, Rick Owens boots, Hellhammer studded leather bag & sterling pacifier ring by Käärme, DIY denim vest, Tiffany's sterling padlock necklace, Ray Ban aviators.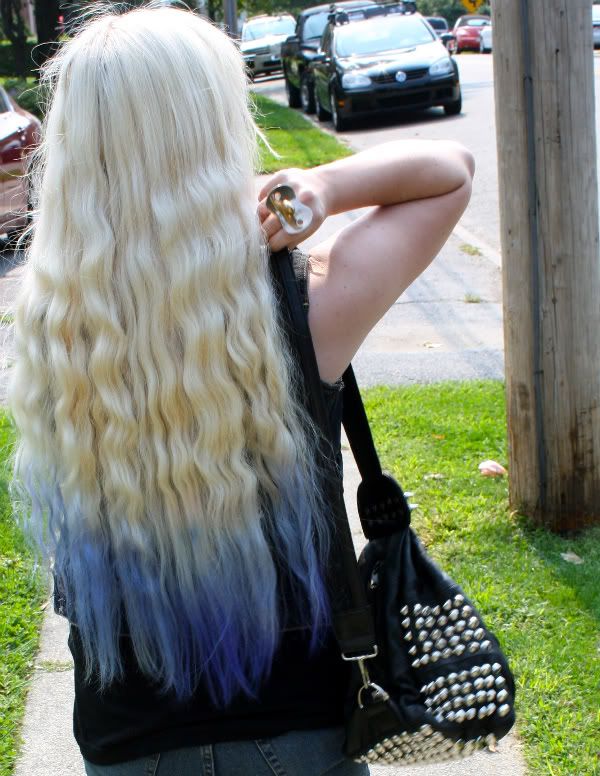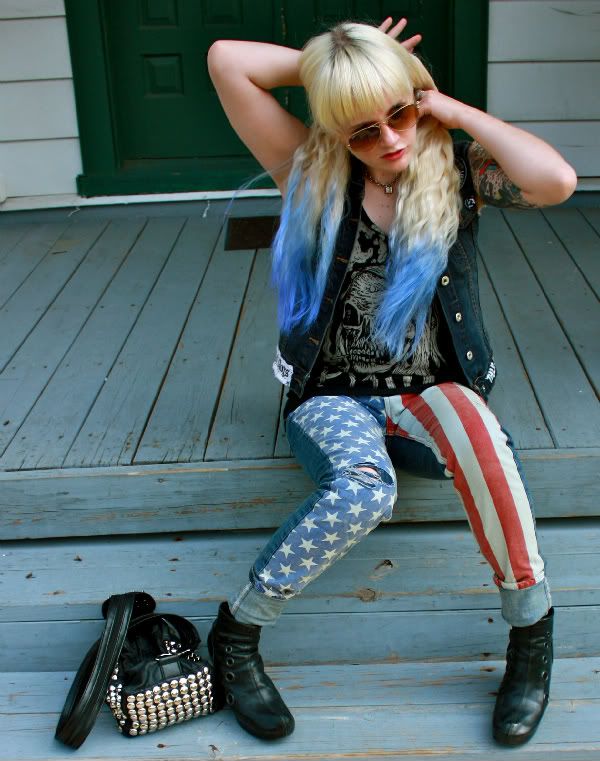 Y'all dig my purple tips? I do, because they make my son smile. I totally want to do my entire head, but I think my husband's head would explode if I did that. Anyway, I used that stuff sold at Sally's called Beyond the Zone in "Not So Shy Violet." If you have bleached hair and want to Manic Panic that shit up, I recommend letting it sit on there for a loooong time. Crazy semi-permanent colors don't have any developers in them or anything, so they're not drying to the hair. I had to do mine a couple of times to get that shade. After I wash my hair, I dip the tips again and rinse (without shampoo) until the water runs clear, to maintain the color. Not so sure how long I'll keep them, but they're definitely fun for now.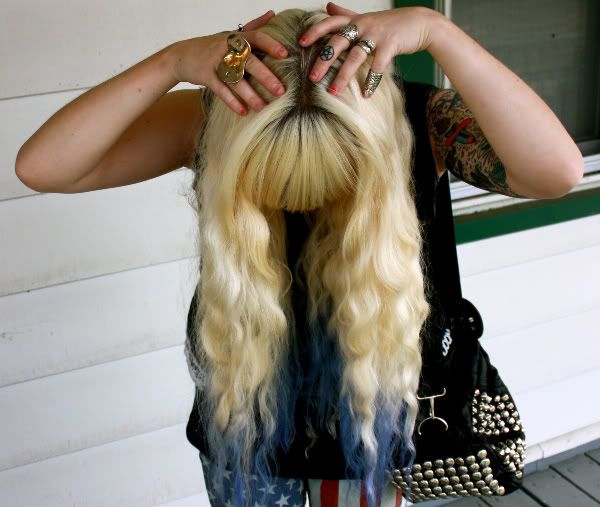 And how crazy are my roots already?! Jesus. That ring I have on my pinky (which totally makes me feel like Barnabas Collins, or at least Glenn Danzig) is from Gypsy Warrior, a shop that offers a crazy amount of cool, affordable swag. And their customer service is great. Check 'em out.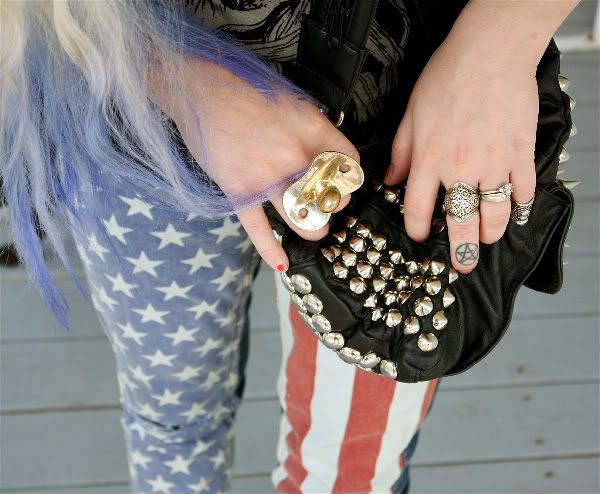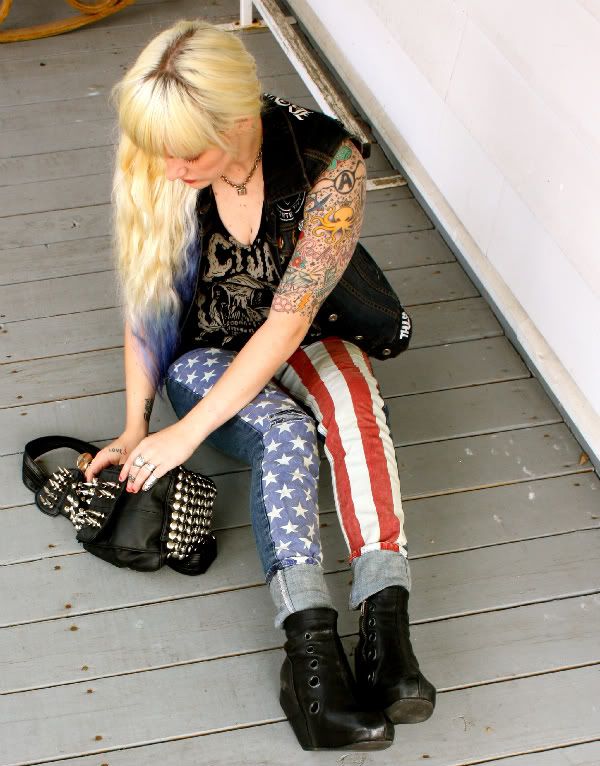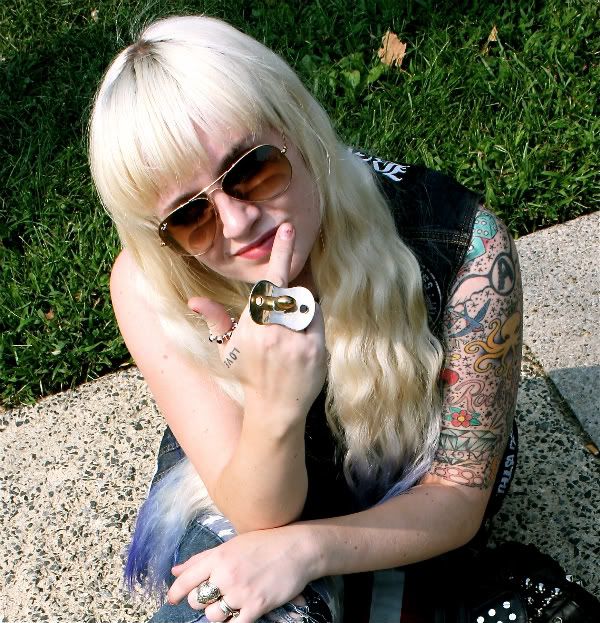 I can't take off our binky ring. If you're a regular reader, you know I'm a ring junkie. Every finger, all the time. This ring is like the Titanic of rings, and wearing it with other rings looks rather silly. So, this eliminates some of the time I normally spend rummaging around for the perfect lineup of rings every day. As for the bag, it kind of speaks for itself. I really like the fact that no matter how you wear it, it looks good. The strap has a zipper in the middle, so it unzips into two straps and can be worn as a backpack. Perfect for when I have the baby out and about. It's also deceptive in what it's capable of holding; I have my huge Y3 wallet, notebook, iPod, makeup case, the baby's bottle, and a whole bunch of other stuff in there, and there is still room to spare. Hey, I made a rhyme.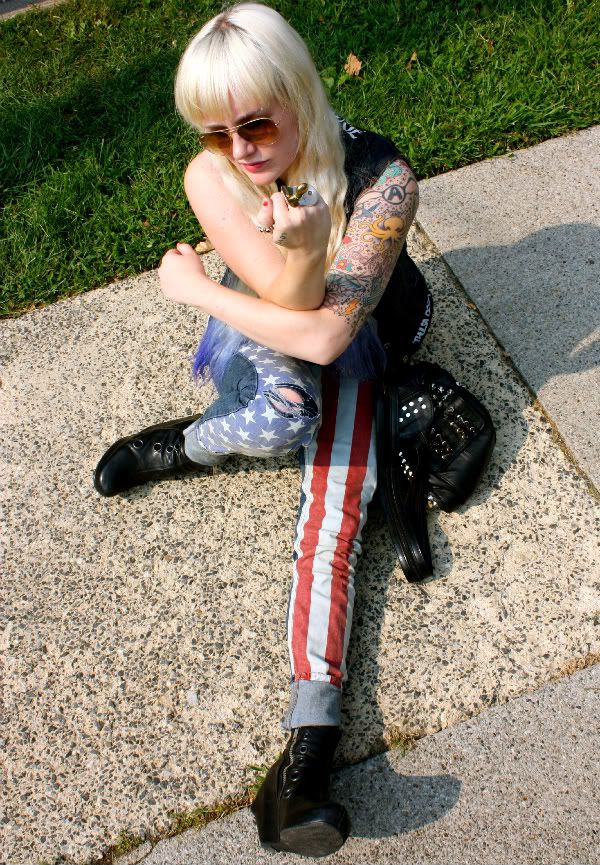 I promise these jeans are the last U.S. flag inspired garment I will purchase. You have my word. That being said, I fucking love them. Surprisingly, they match with pretty much everything ... I think it's because the flag print is kind of washed out, so it's not so overwhelming. I wore them to my son's birthday party, where I took the best photo in this post: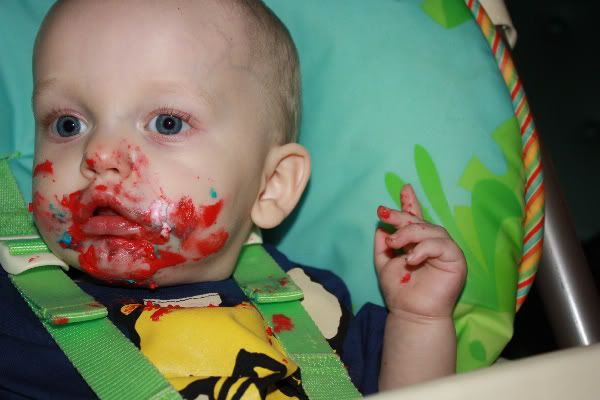 Love that face. That's all for now .. you all enjoy your labor day weekends of debauchery and ill repute. &hearts