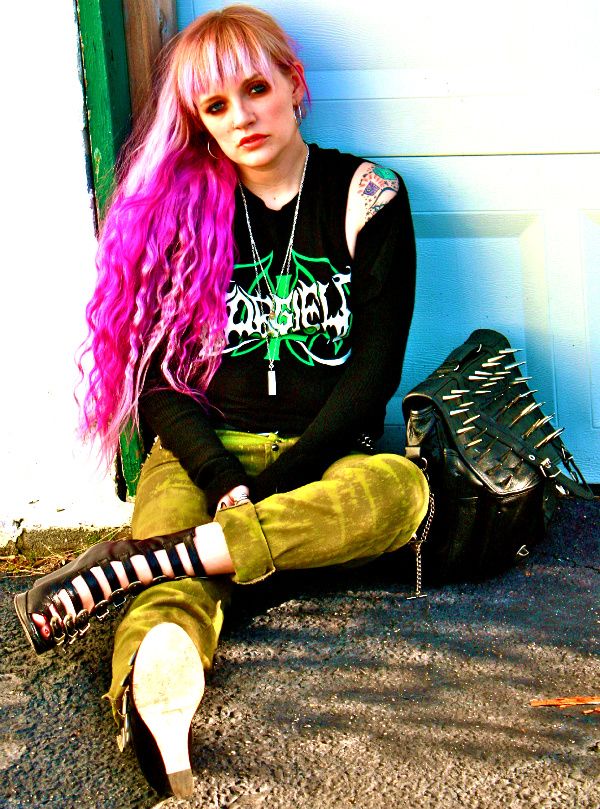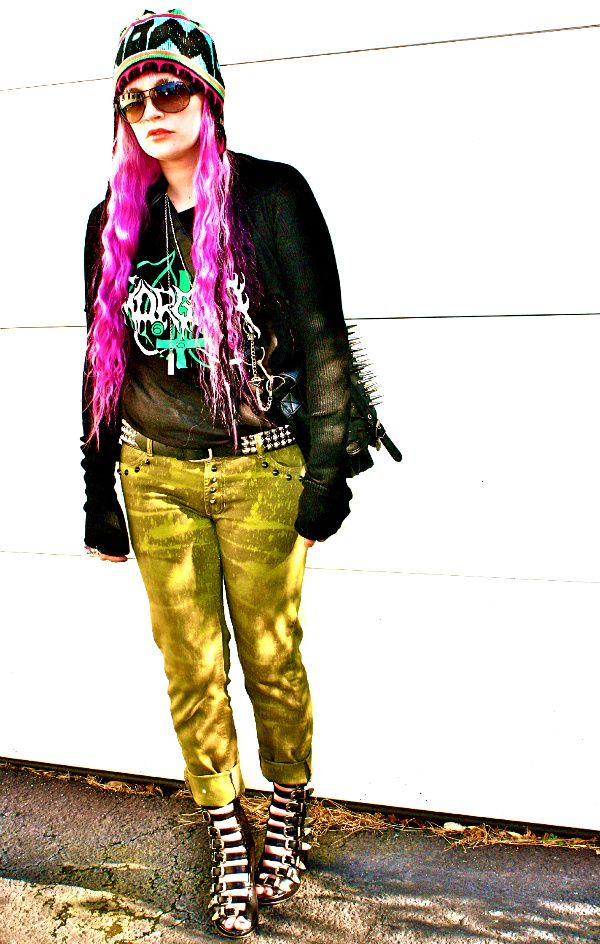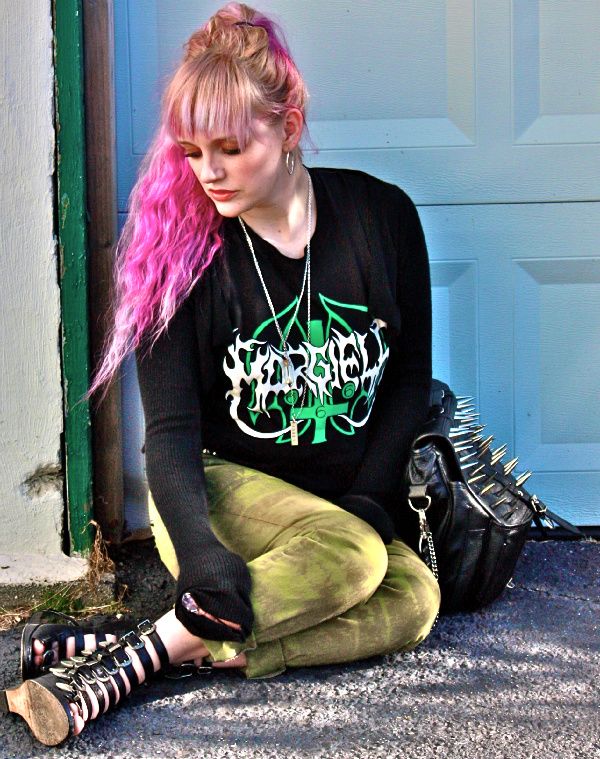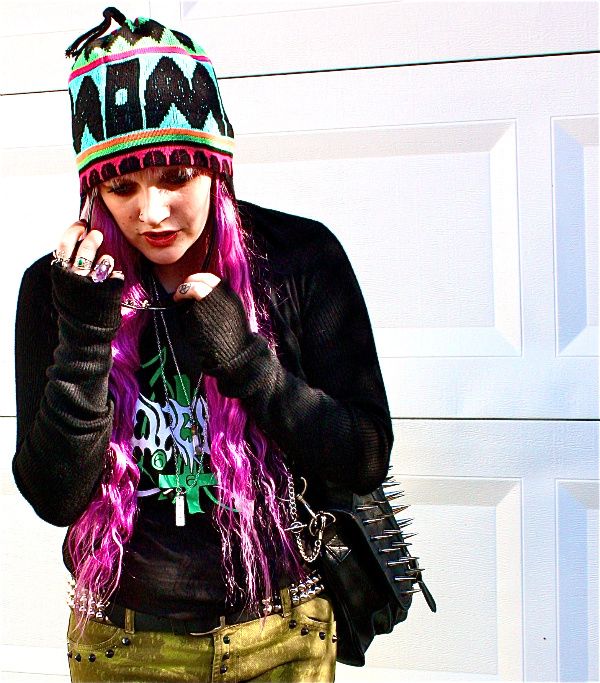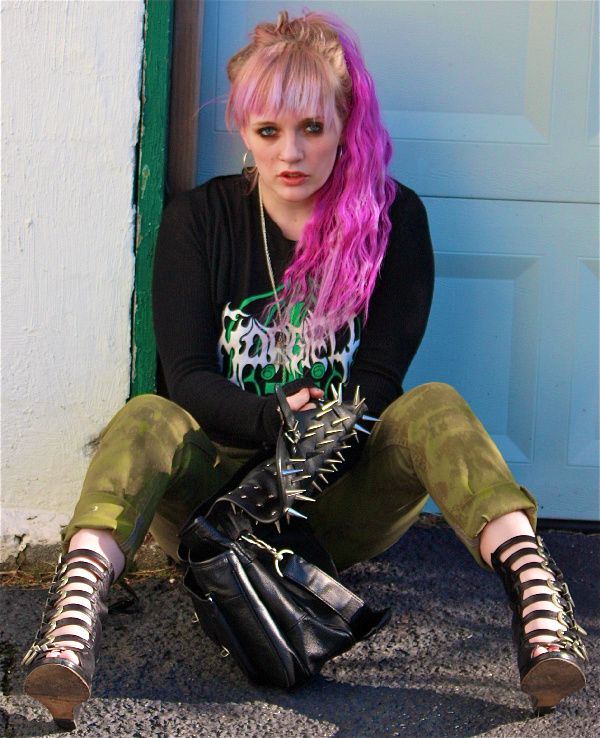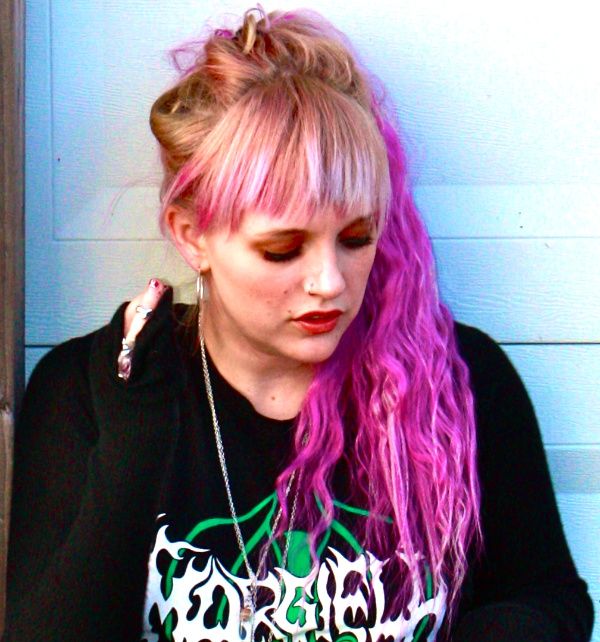 Käärme MMM666 tee, Maverick jeans in "swamp," and Impaler spiked leather messenger bag , Rick Owens cropped cardigan, Chloe Sevigny x Opening Ceremony buckle wedges, CTRL knit trapper hat, chrome cutout snapback hat courtesy of UNIF, Chanel aviators.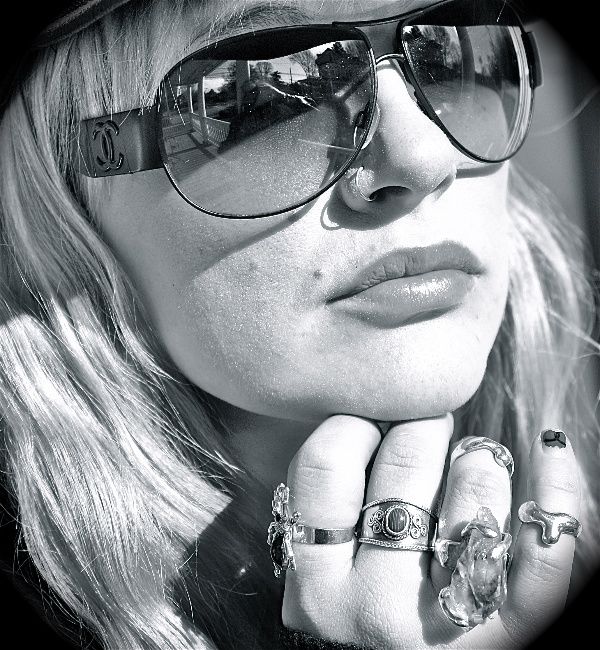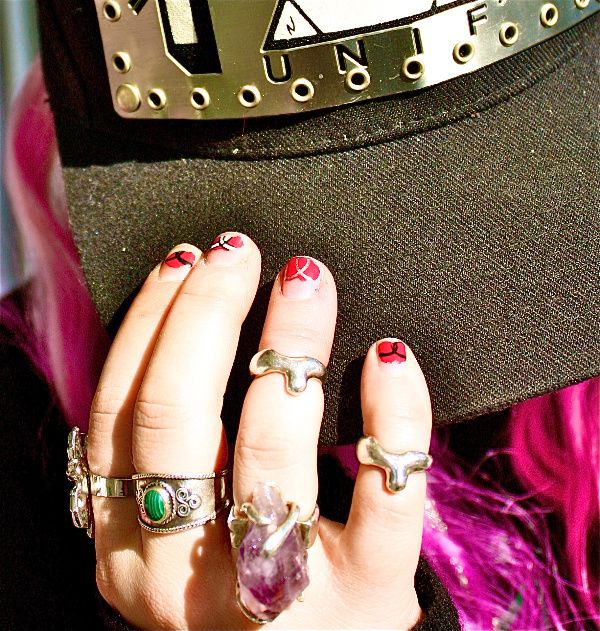 Amethyst ring, sterling upper knuckle "drip" ring, & Stop It Right Now x Drawn & Quartered limited edition sterling nameplate necklace all courtesy of Drawn & Quartered. exotic teeth in vial on sterling chain courtesy of Our Decay (more amazing stuff by Our Decay to be styled on here soon). Margiela black powder-coated "engagement" ring, other random rings.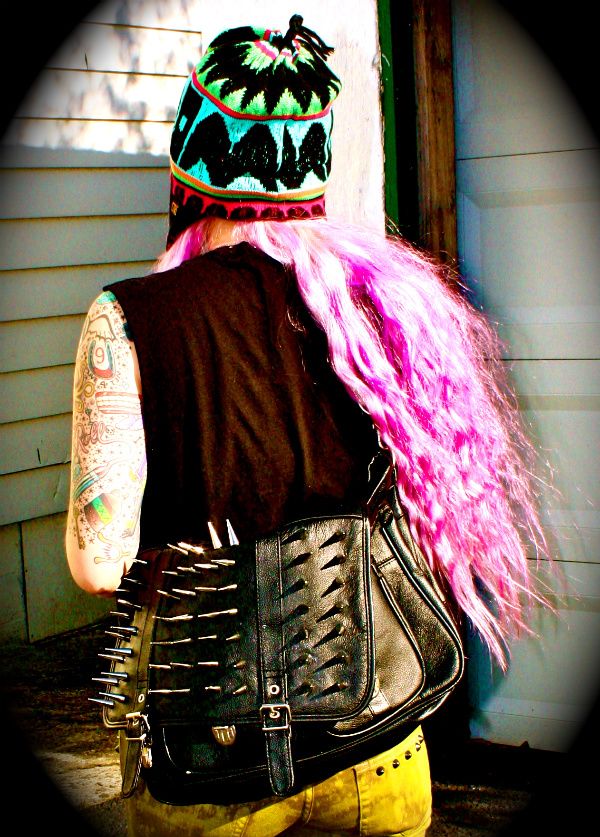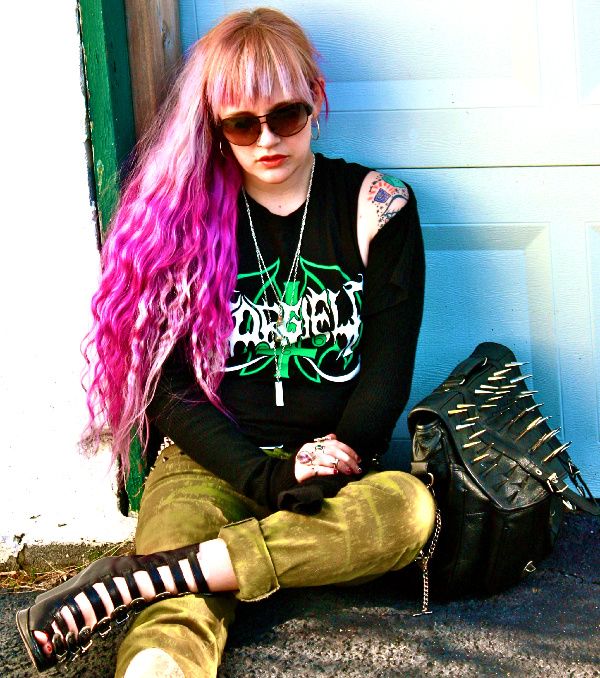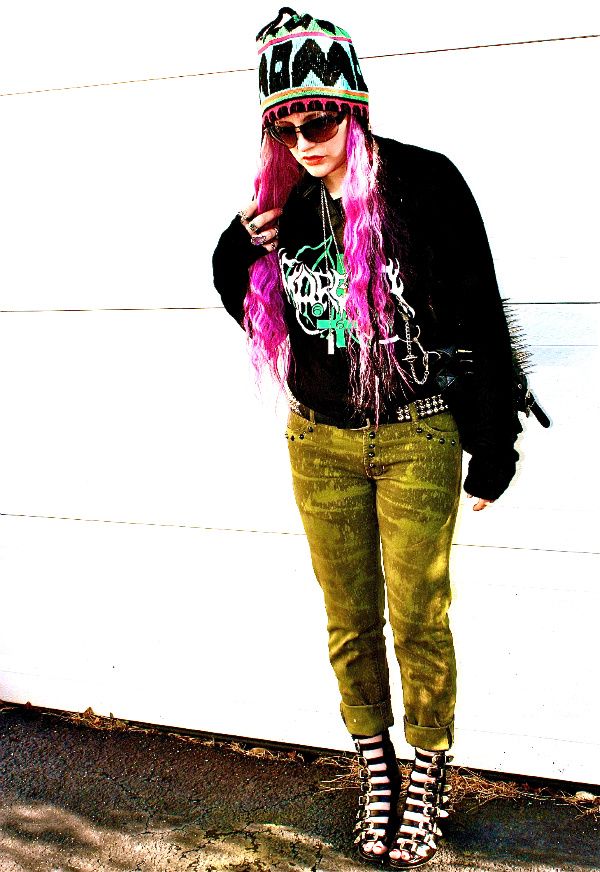 For those of you who asked, the Impaler bag will be in our webshop later on today, along with a whole bunch of new stuff.
Doesn't that CTRL hat look ridiculous w/ my hair & that shirt? Love it.