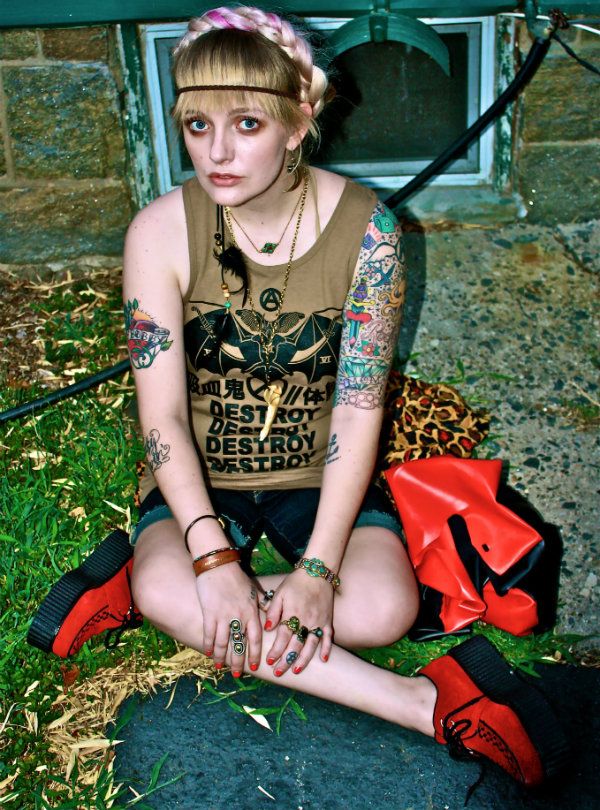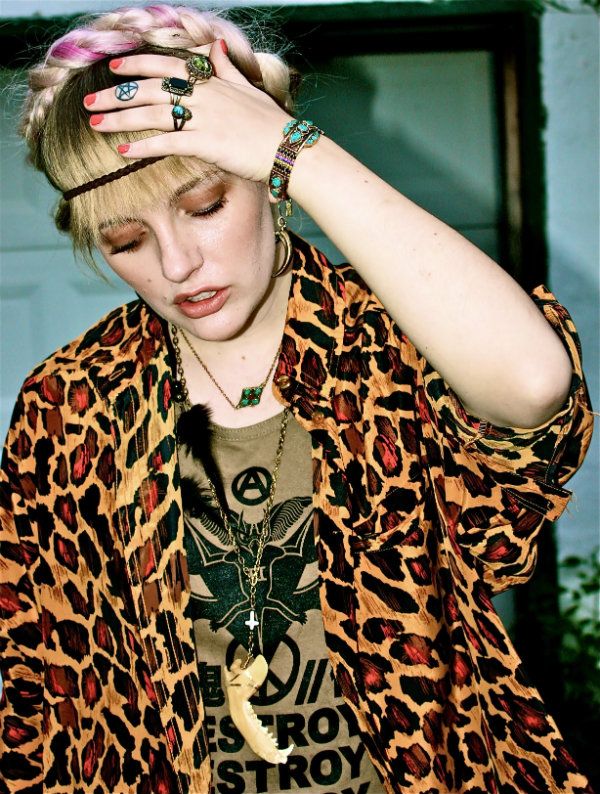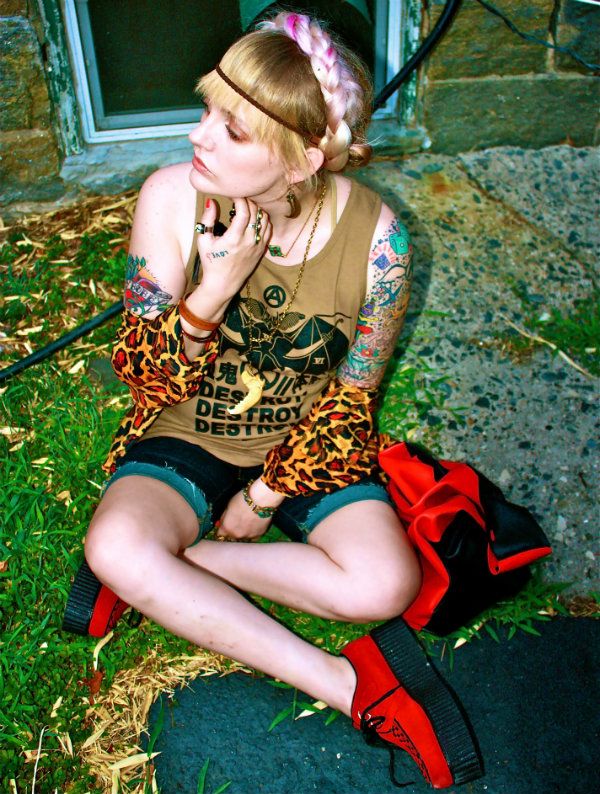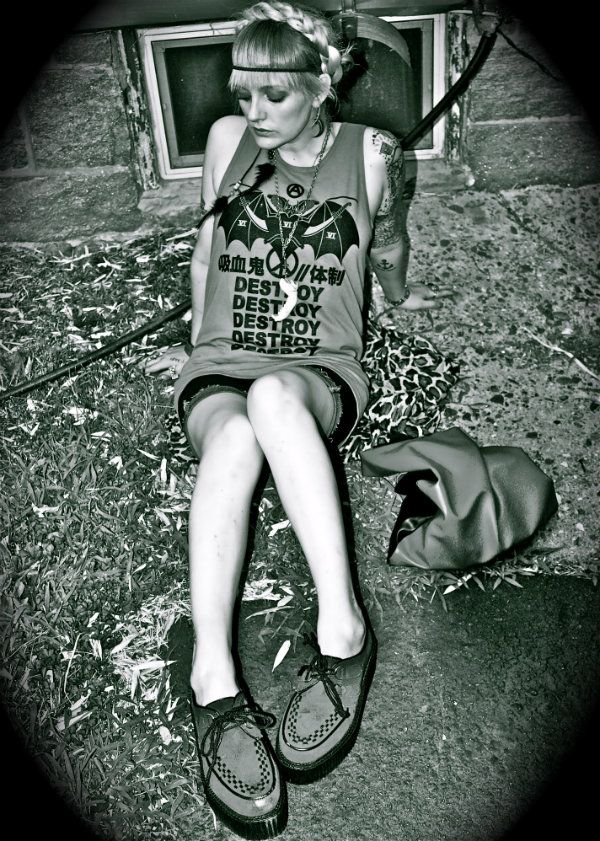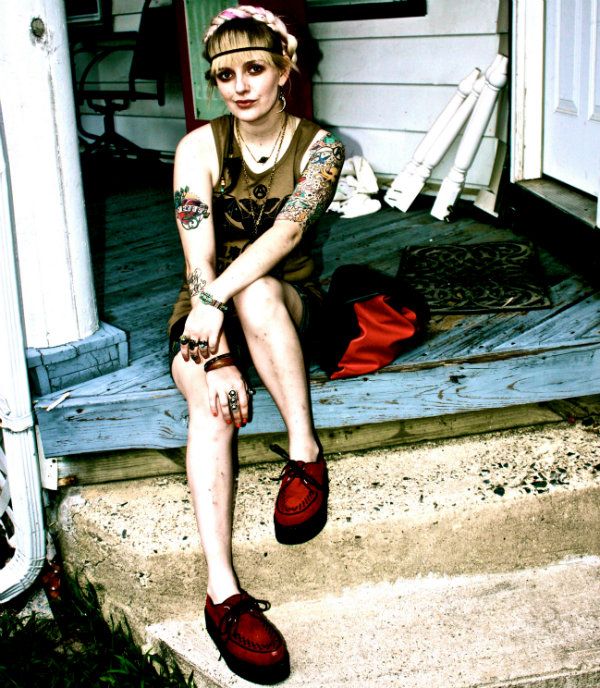 Death/Traitors tank top, Levi's cutoffs, Demonia suede creepers, 2-tone bag c/o VOW, vintage leopard print blouse c/o Factory Handbook. Turquoise necklace, turquoise bracelet, & triple stack ring c/o Vanessa Mooney. Jaw bone necklace c/o Iconoclast; vintage sterling rings, L.S.D. tooth ring, & Bless leather bracelet (right hand), talon earring c/o Blood Milk.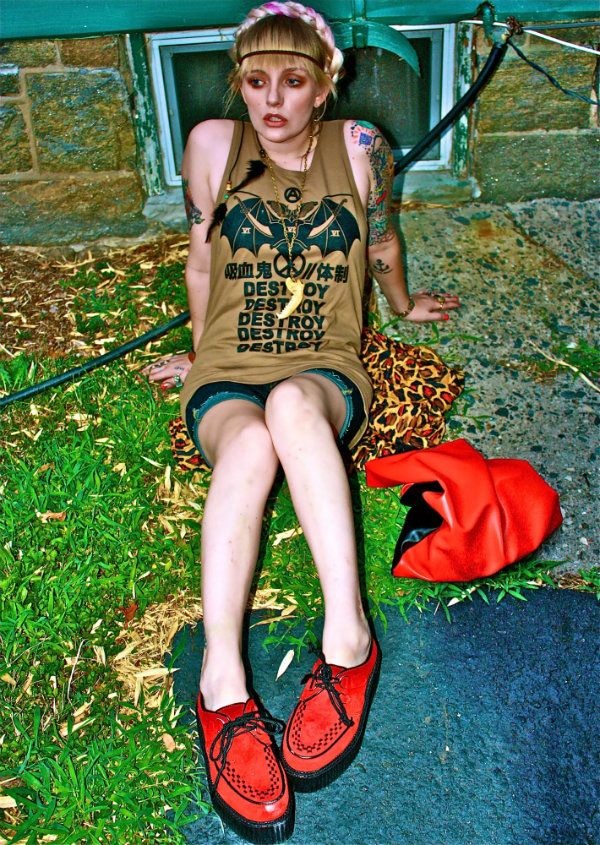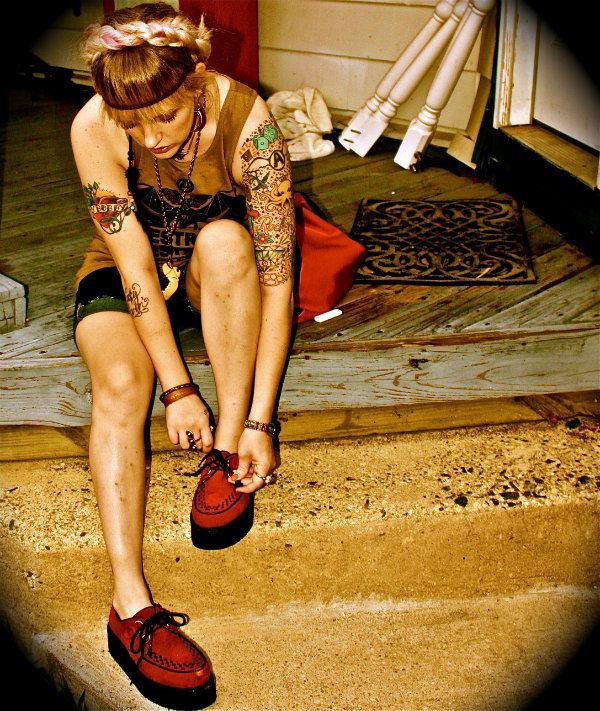 Just discovered Death/Traitors -- awesome shit. It reminds me of listening to Gauze in my bedroom 10 years ago, in the summer, with no a/c. And wearing some white creepers that I splattered with red paint to look like blood. I stupidly sold those creepers a long time ago. These suede Demonias have been my staple kicks for the duration of the summer. I thought my new duo-tone VOW tote bag was sufficiently matchy-matchy. VOW haven't made this red/black shopper available online yet, but I'm told they'll be on there soon alongside the sleek all black and all red versions. Expect to see both labels' sick streetwear styled on here with great freak-uency.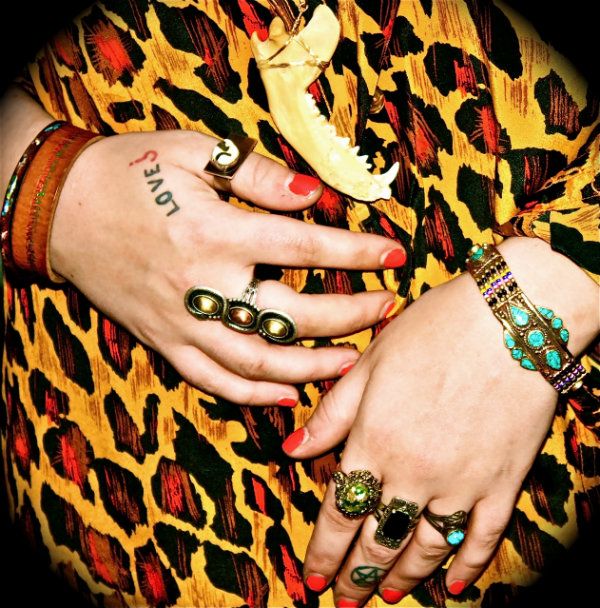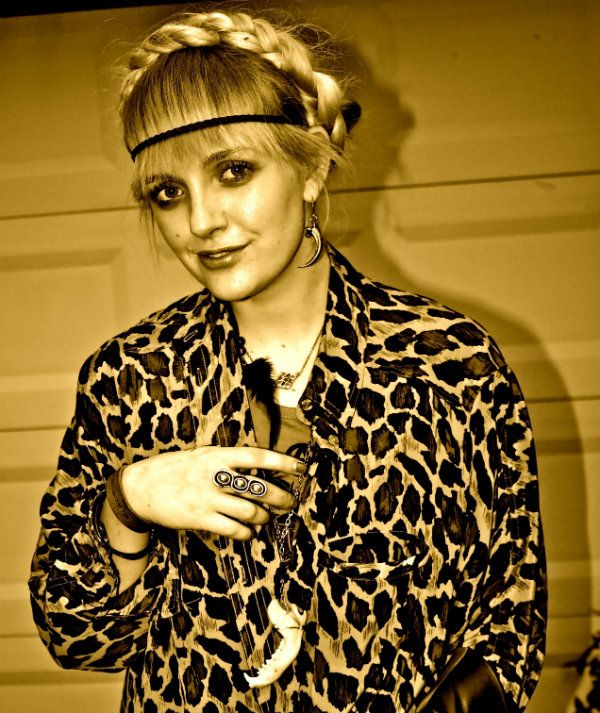 I've received a lot of jewelry from a lot of incredible designers in the past several months, but raising a little boy who is just entering his terrible (still adorable, but emphasis on terrible) twos leaves nil room for ultra cool, yet cumbersome statement pieces. Imagine my relief when I opened a package c/o Vanessa Mooney last week, which was stuffed with the designers' practical, yet stand-out creations. Mooney manages to offer pieces that are both on-trend, timeless, and no-matter-what wearable -- something that is almost impossible to find in the contemporary accessories market. Beyond the lovely craftsmanship made evident by pain-staking detail, down to etching on the band of a sterling ring or beadwork on a striking turqoiuse and brass cuff, you'll find that every piece in VM's newest collection is within a totally reasonable price bracket. The bracelet I'm wearing in these photos is now on my husband's wrist, and he normally snubs anything that is not solid sterling (he loves it so much that if I ever want it back, I'll have to take it when he's sound asleep). Bravo, Ms. Mooney.




More soon! x