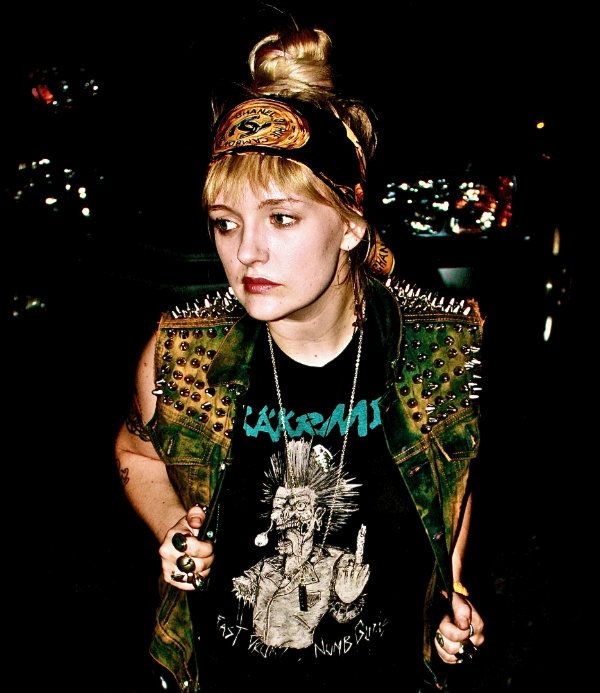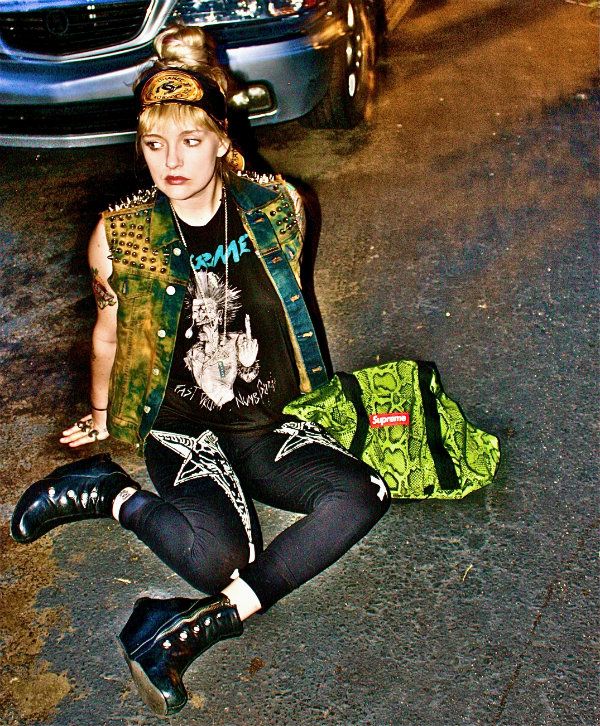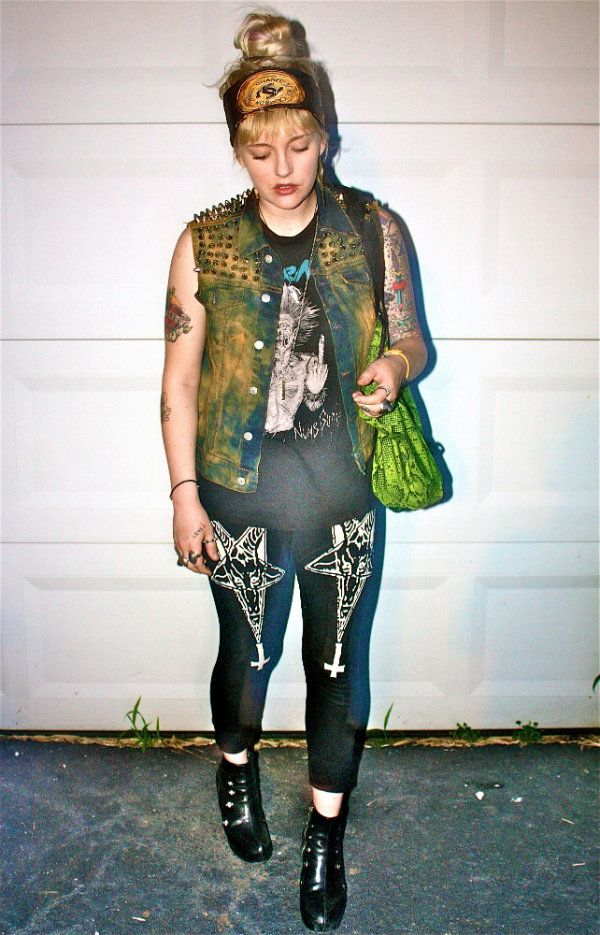 Käärme Acid Bath vest & FDNG/D-Beat tee, Actual Pain leggings, Rick Owens boots, Supreme tote bag, vintage Chanel headscarf, I.D. nameplate necklace c/o Drawn & Quartered, grenade pendant (?), cabochon lightening bolt ring c/o L.S.D. skull ring c/o Alberto Juan, all other rings vintage or custom sterling.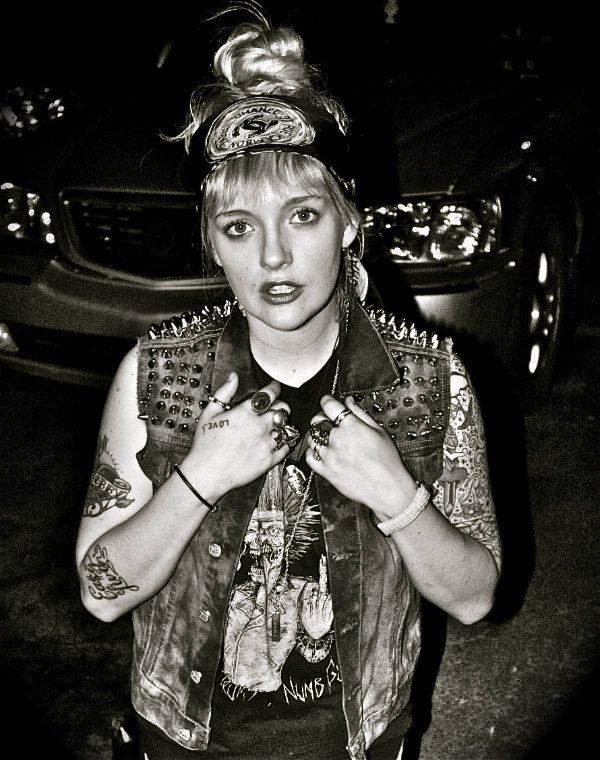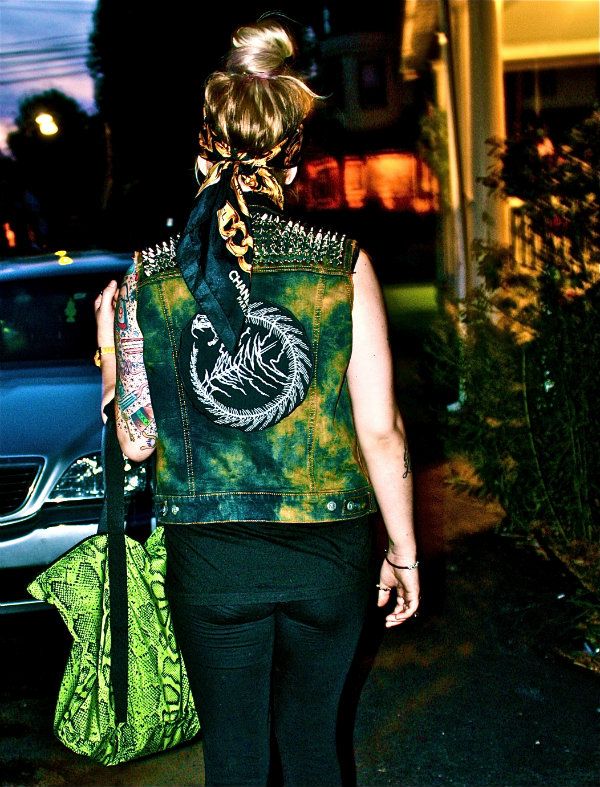 The purple version of the Acid Bath vest has been sold out for a while now, but we still have a couple in the "gold" colorway I am wearing here. They'll be up on the Käärme webstore this weekend, but if you would like to order yours before they disappear, shoot us an email.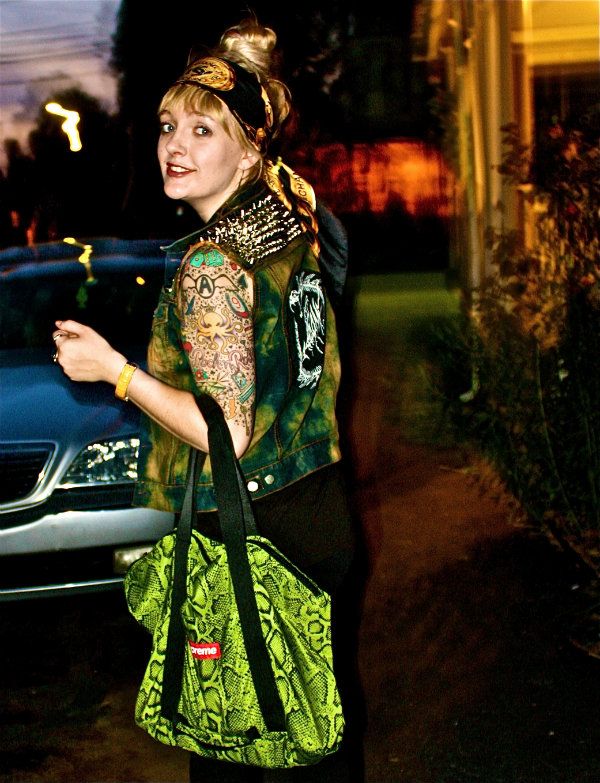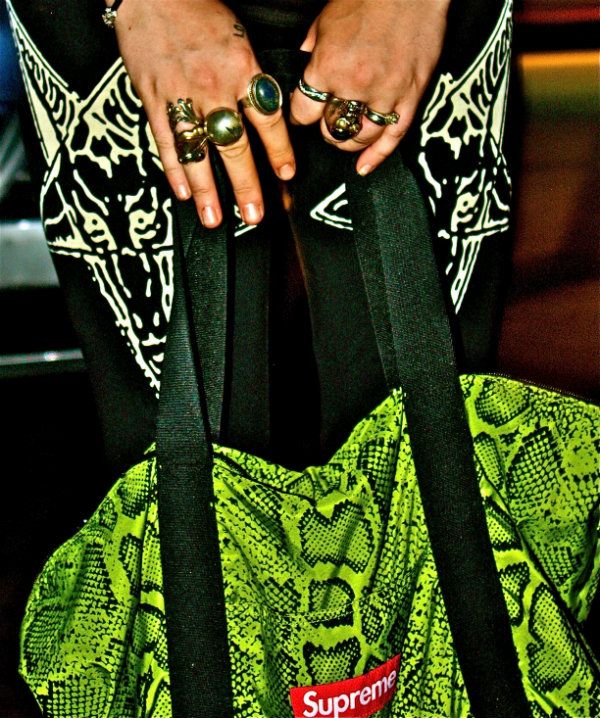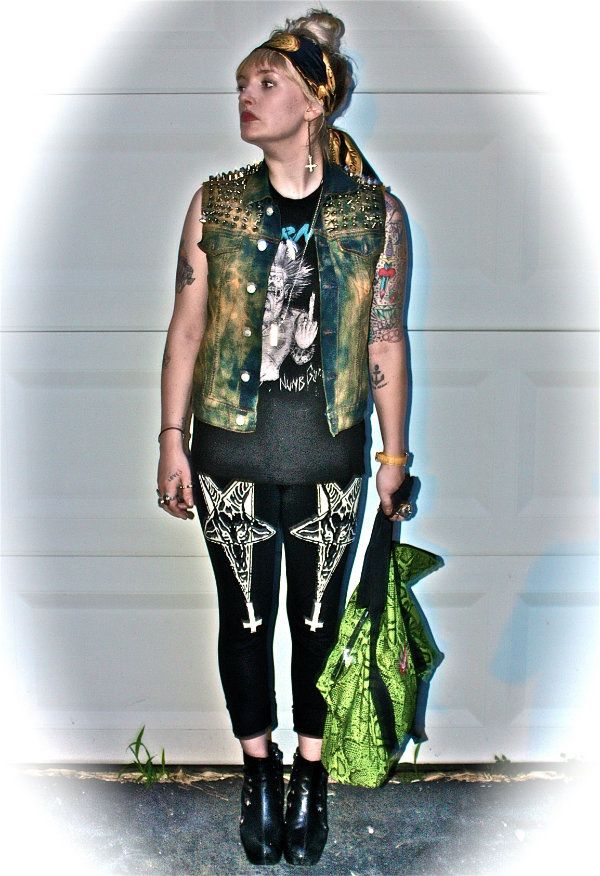 I was so excited when I saw these snakeskin print nylon totes hit the Supreme webshop, so I had to grab one in this killer green color before they vanished. If they're not sold out already I totally recommend this bag. If you don't care for green, it's also available in blue or gray, and comes with a neat little clip-on change bag thing. It is unlined nylon but surprisingly sturdy nonetheless -- it performed well as both my purse AND diaper bag yesterday when we took a trip to Maryland to visit my in-laws.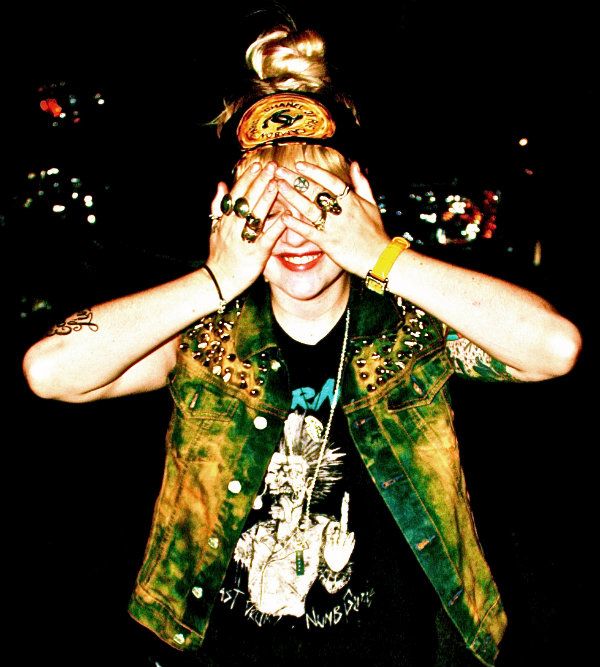 We at Käärme are super excited to announce our upcoming collaboration with L.A.-based M.A.V. M.A.V.'s demented 80s Nardcore vibe (think: RKL, JFA, Ill Repute) will be colliding in a violently awesome way with Käärme Concepts to bring you a special breed of totally offensive, corrupt streetwear in the very near future. Keep checking back here for updates on M.A.V. x Käärme. Check out Weezy in his own M.A.V. tee: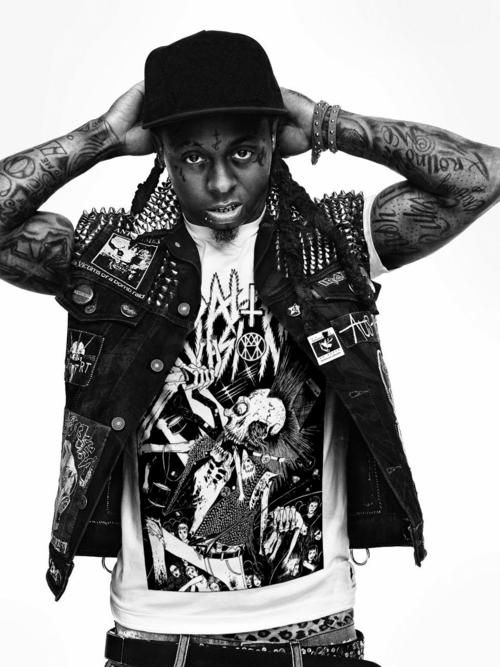 I spot an Aus-Rotten patch on that vest, which fucking rules!

I've taken a slew of outfit photos in the past few days, so I am going to go out on a limb and promise more frequent posting ... one thing I can promise for sure is a sweet giveaway coming up this weekend. Stay tuned! xo