I'm still configuring the setup of this new blog and my scanner for personal photos, so I leave you with the following: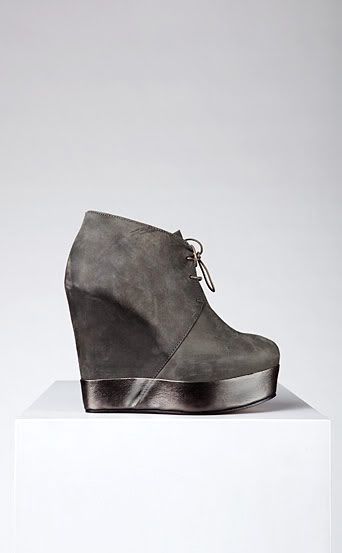 My new Acne "Atacoma" wedges in gunmetal. Anxiously awaiting the arrival of these long-coveted babies.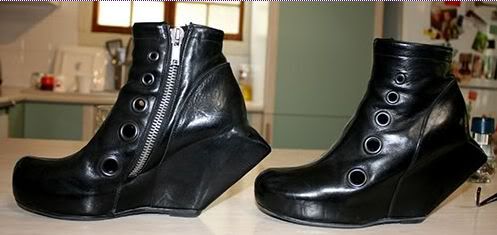 My new Rick Owens "fin" wedges, another addition to my wedge collection obsession.




newly-acquired Comme Des Garcons brogues, rescued from yoox.com. Sadly, these are too big for me so I've listed them on ebay for another lucky owner.




A photo taken by dear friend Jeffrey Lee circa 1982(?) of my husband applying makeup at a gig, donning some homemade studded bracelets which, ironically, are still very much relevant these days (see: Givenchy f/w 2009). Visit Jeff's archive sites in the "affiliates" section to view other incredible photos of this nature.

Please excuse the stock photos of the shoes; this won't be the case in the future, once my scanner is configured.

Hope everyone is having a lovely holiday season with not too much stress; I got a lot of my shopping done early (most of the men and women are getting fragrance sets, which are easy to wrap for my clumsy ass).