Hello from Madison, Wisconsin! We've parked for the afternoon in a beautiful Bed & Breakfast in Madison called the Ruby Marie. Tonight is the first of the last 4 shows of this leg of the tour, before we go out again in March. The tour has been very successful and I want to thank everyone who have come out and shown their support. I also want to thank our entourage for being so kind to me and taking extra special care of me while I'm pregnant and traveling.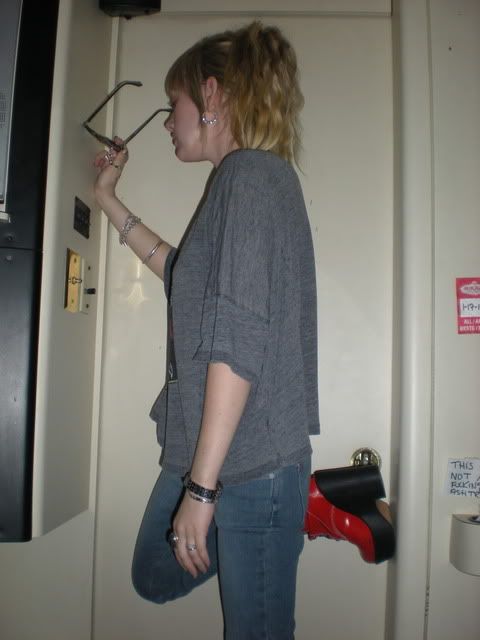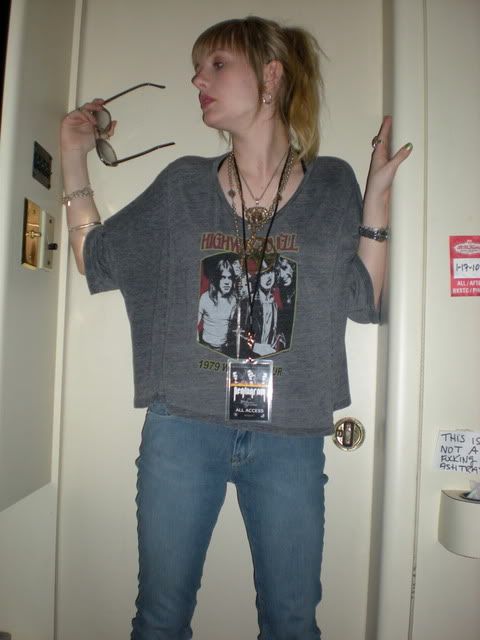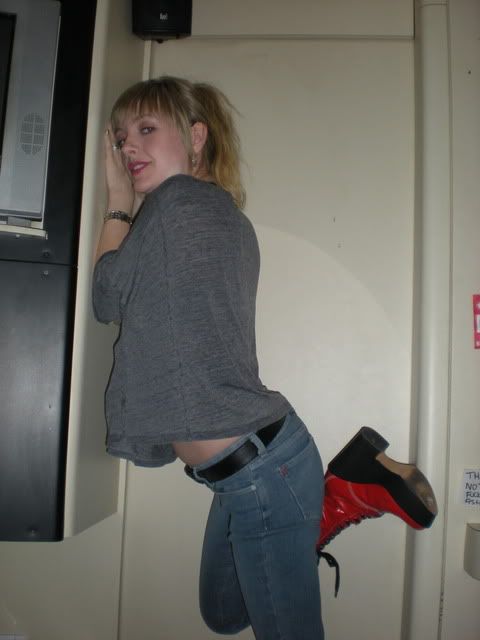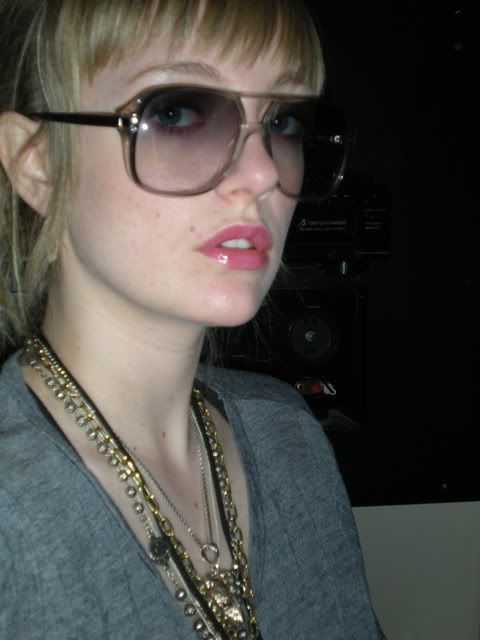 These boots have been pretty incredible on this trip. I've been especially grateful for them around the really snowy areas like Des Moines. I've gotten tons of compliments on these boots and they're so comfortable it's unbelievable.

Boots: high red "Doc" boots by Chloe
Jeans: Urban Outfitters
AC/DC shirt: ?
Jewelry: custom designs, Pamela Love
Glasses: Luxotica/Ray Ban custom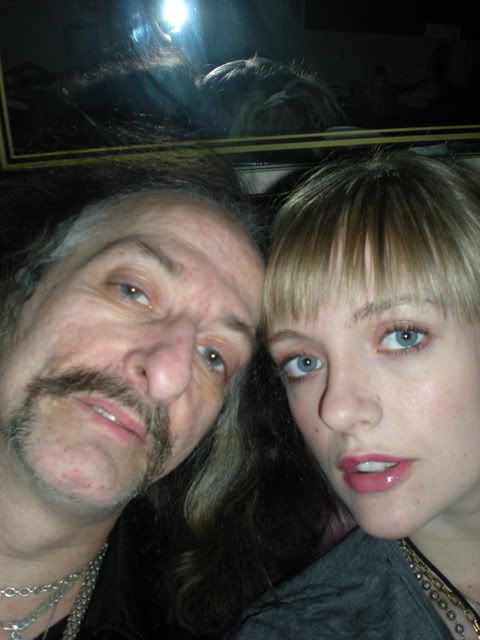 The back lounge of our bus is a mess, I know!

I think these are from Atlanta, Georgia: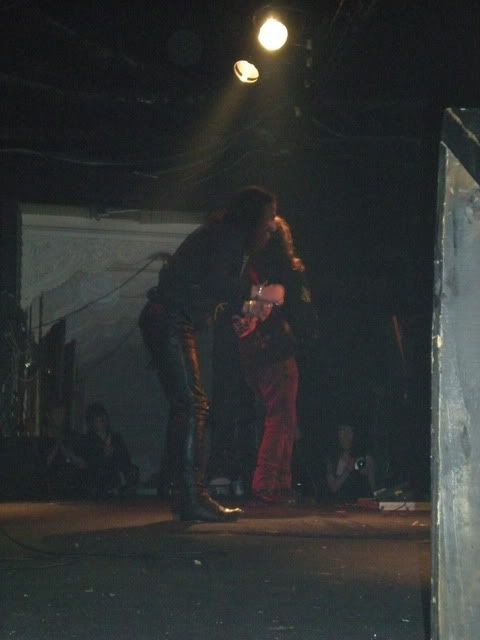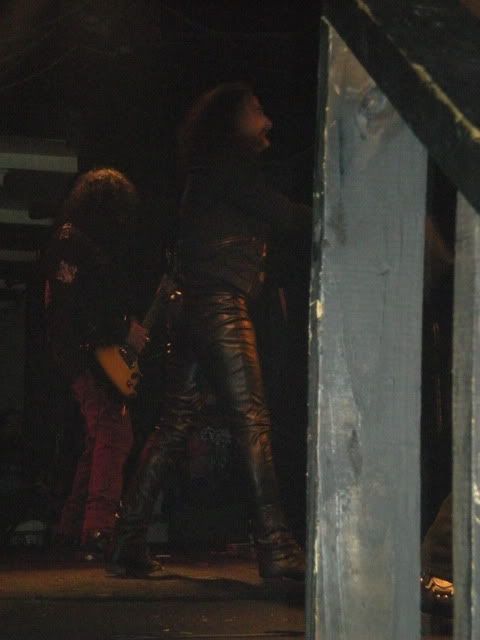 Bobby wears all vintage and a shirt that was a gift from our friend Victor Griffin (Place of Skulls). Victor and his wife also gave me an incredible vintage velvet duster that is to die for.

Our demolished room service from the B&B in Madison (it was delicious):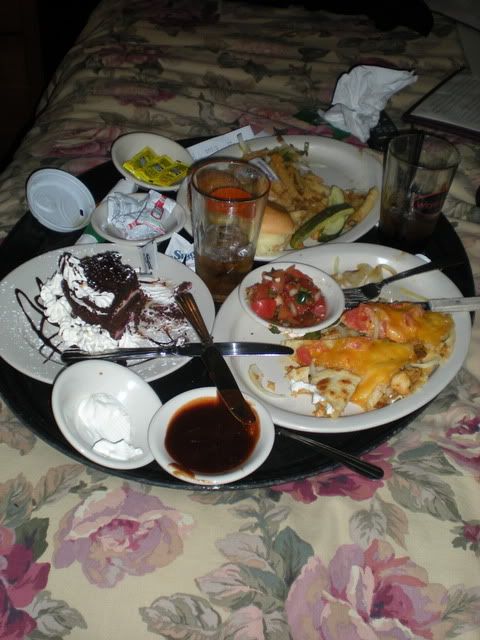 Bobby with fans at the Meet & Greet in NYC:




A few people have asked me what makeup I use on both me and my husband. The vast majority of his makeup onstage is Smashbox, save for the base. He has sensitive skin so I don't use a primer on him. I use a matteiying oil-free moisturizer by MAC instead. Both of us wear liquid mineral foundation by Tarte called "Facade" and a fantastic all-purpose concealer by Amazing Cosmetics (this even covers tattoos). The bronzer/blush, eyeliner, eyebrow powder, eyeshadows, and lip products are all by Smashbox. The mascara is by Lancome.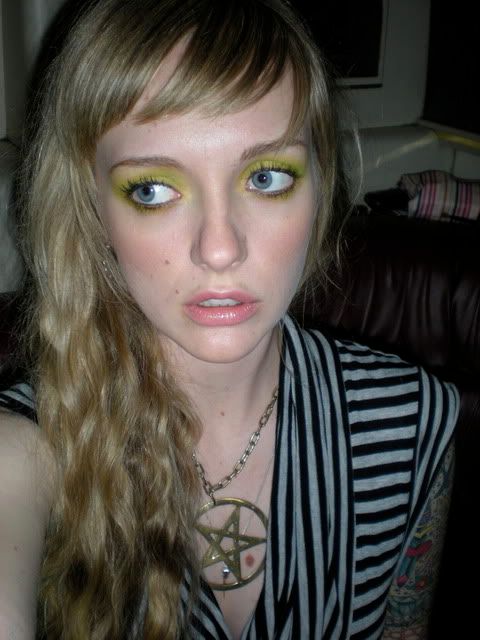 This was taken before the gig in New Orleans. I wore a really cute striped minidress by Juicy Couture, but it photographed horribly so I'll spare you the full body shots. It's a shame because I wore them with some pretty badass Rick Owens boots. I did like my lime yellow eyeshadow that night though, which is by MAC.

I also want to extend my most sincere thanks to the readers of my blog who have approached me in all of the different cities we've visited. It truly means a lot to me. I did not anticipate the volume of traffic this site would receive, so I have not had business cards or anything of that nature that some of who have requested. I put in an order for them and will have them to pass out to my friends all over the U.S. and different boutiques when we kick off the 2nd leg of the Pentagram tour all along the West Coast. See you in LA-LA land!

It's time for me to put on Bobby's makeup, so until next time, as he would say, keep reviewing your choices. XOX