Hello from the Holiday Inn in Greenville, Alabama! We've parked here for the night to recoup, shower, and do some laundry. Last night was the show in Richmond and the band was on fire as usual. The crowd was probably the most wild crowd I've witnessed so far. We got to visit our dear friend J.B. Beverly (Wayward Drifters, Murder Junkies, Little White Pills) and his girlfriend yesterday also. J.B. got onstage during "All Your Sins" and sang with Bobby for the encore. It was so great to see my husband and a very dear friend having such an awesome time up there. Here are some snapshots from BB King's in NYC .. it's been hard to focus on taking good photos because we work constantly every day for about 14-15 hours straight. But within the next few months there should be some great photos from various shows in Rolling Stone, Metal Hammer, Metal Blade, Decibel, etc.




Full-length vintage coat, Pamela Love rosary, Luxotica glasses, Jas M.B. bag.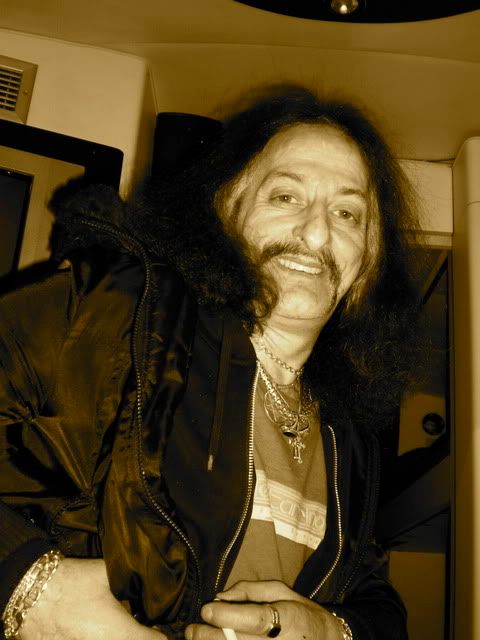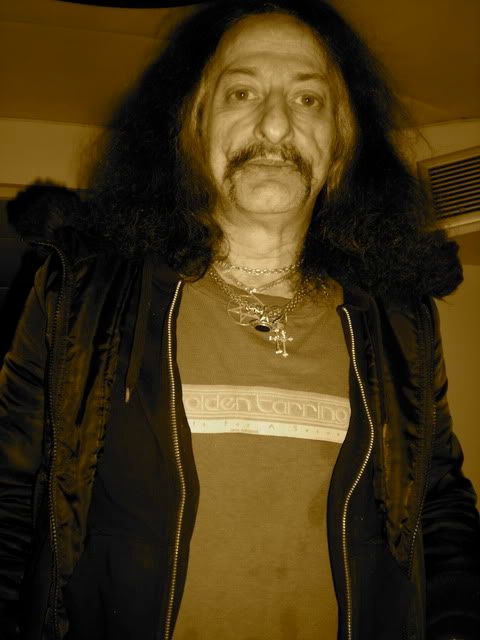 Bobby on the bus in a vintage Golden Earring tour shirt and vintage hooded bomber jacket.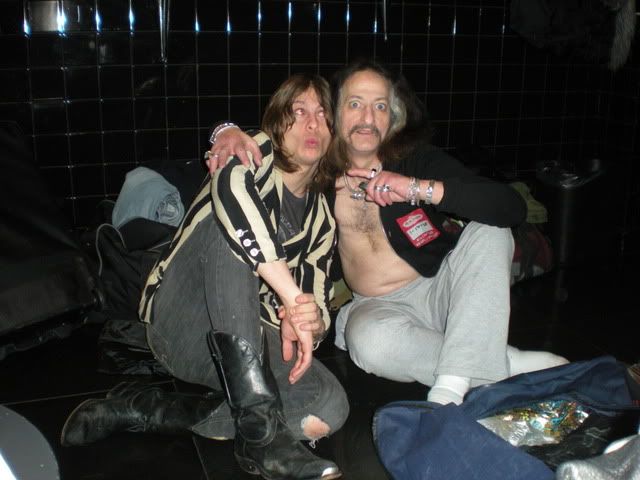 Bobby with our friend Dan ... isn't his vintage Beetlejuice jacket the best?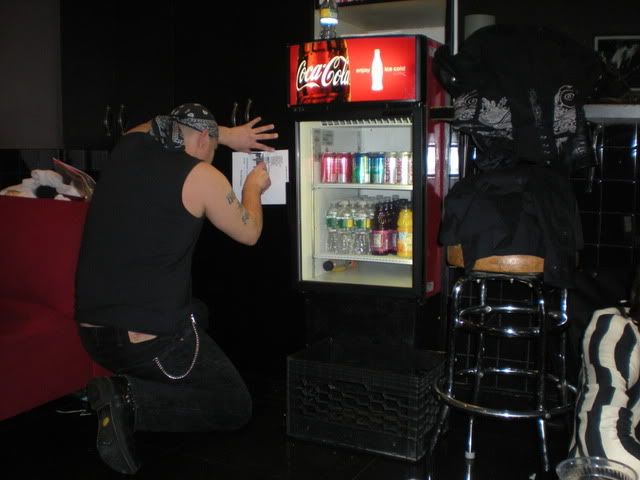 Mark TCB in the dressing room.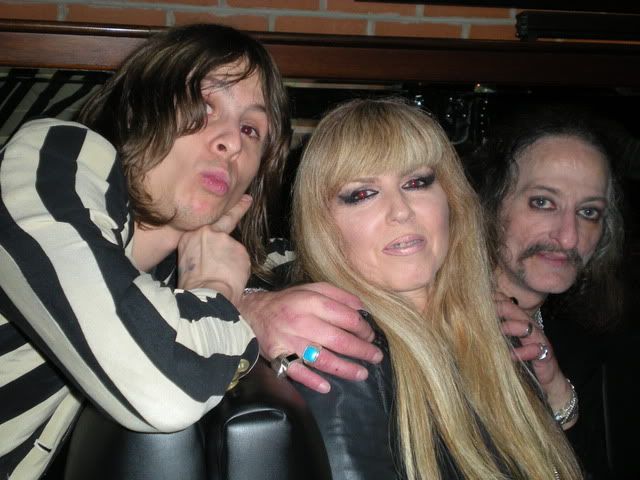 Bobby at the autograph table with Danny and our friend Gyda Gash

The Pentagram tour ad that I designed is in the Decibel magazine that is on the shelves now. You can find Decibel at your local Borders or Barnes and Noble in the music section. The ad looks like this: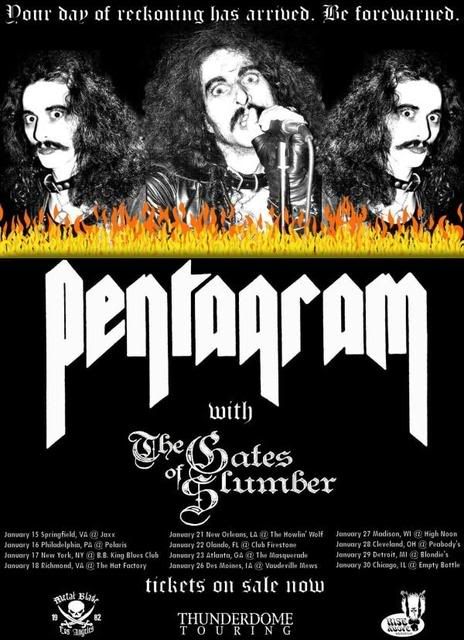 More to come soon, but for now I need to kick back for a minute. Have a great evening!