I've been having good luck on eBay lately.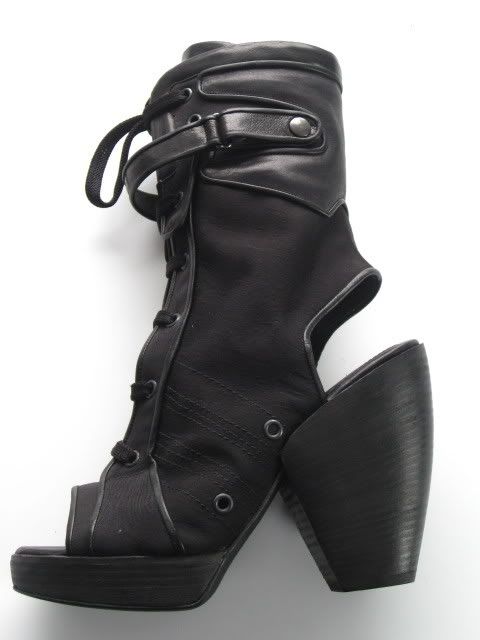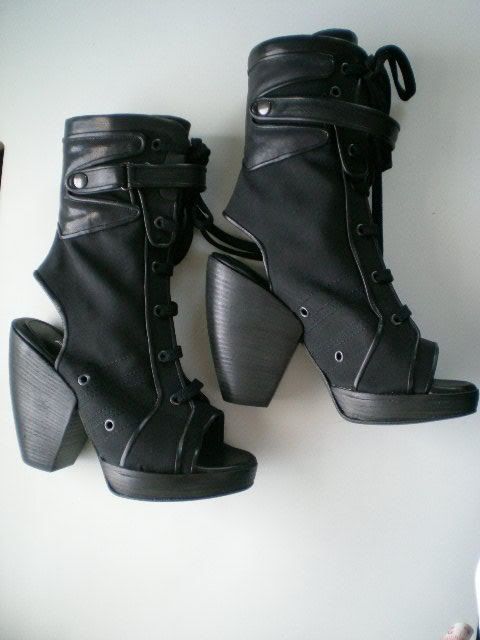 Incredible PHI lace-up ankle boots ... I think I have enough black leather ankle boots at this point. I believe I saw these in Vogue not too long ago and they really caught my eye, so I was stoked to see them on eBay for a more than reasonable price. Something about this height on a boot makes a woman's legs look really good, even if you have short gams like myself. I really couldn't resist the cut-out back and signature PHI heel. Shoes with this type of heel (height, shape, and width) tend to be comfortable. Even though I was determined to buy ONLY flats until I have the baby, flats just don't give you the same IRULETHEWORLDFUCKYOU sensation that heels offer. If Jamie Lynn Spears can wear platform heels while pregnant, then I sure as hell can.

I also couldn't resist these gorgeous brown leather thigh-high platform PHI boots: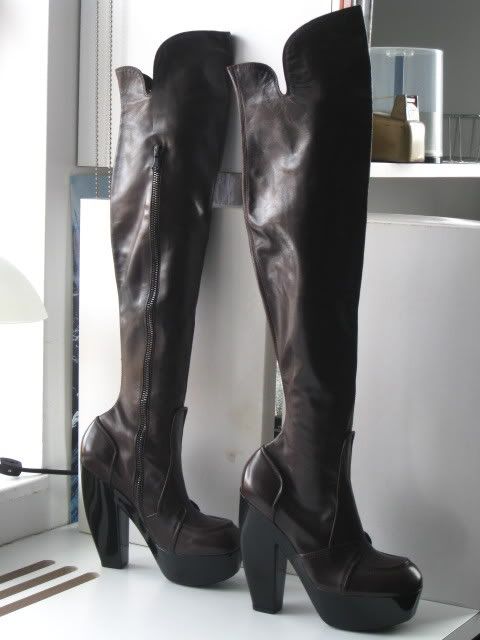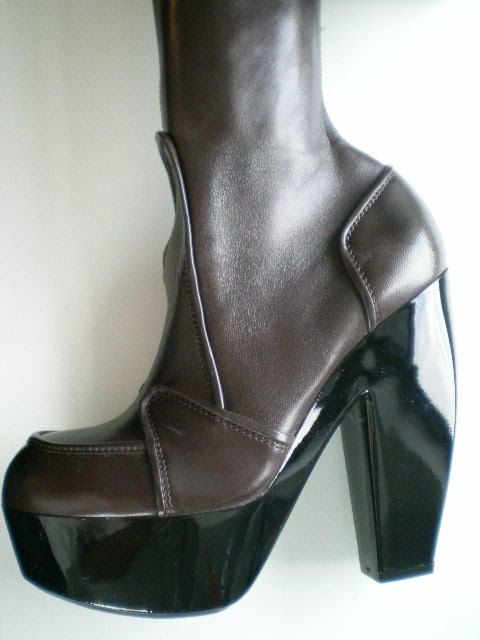 I don't have any thigh-high or extra tall boots, so these will be a very nice addition. I like the shiny black heel in contrast to the brown leather.

I'm glad I held off on these other PHI boots I was eyeing: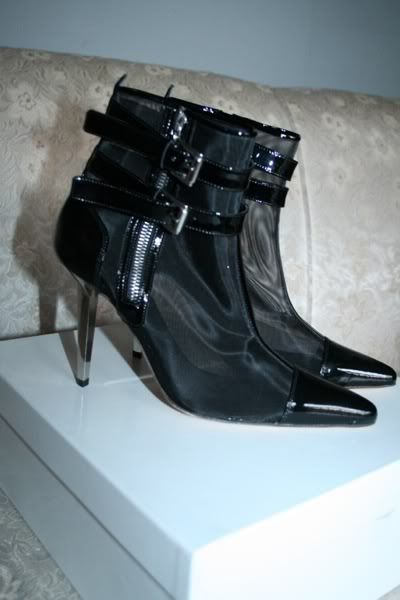 Also really cool, in all their mesh buckled chrome-heeled glory, but don't really have the "I NEED IT" quality that the other pair had. These are still listed on eBay, for those who like them as much as I do. You don't see a whole lot of good PHI on eBay, but ever since their sale there has been more good stuff.

Hope everyone had a beautiful Valentine's day. My husband and I did what we both like to do most: languish around and watch movies. Except we ate an entire box of chocolates to give a nod to the occasion.