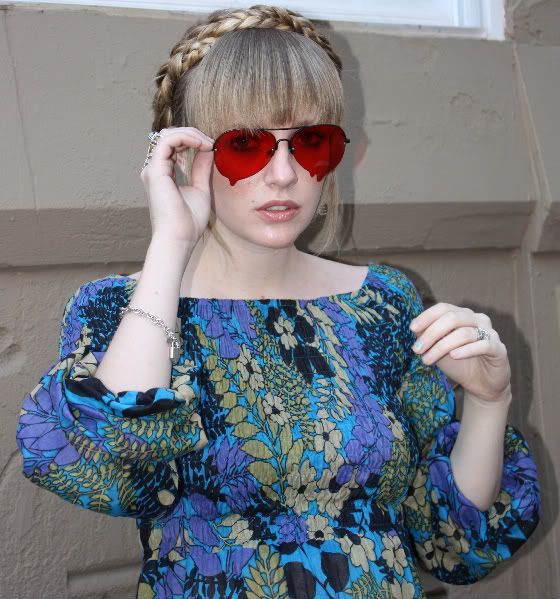 Culture Shop custom dress, Ann-Sofie Back sunglasses, Chloe Sevigny for Opening Ceremony wedge sandals, Jas M.B. bag, Valentino scarf, Tiffany's bracelet, various sterling silver rings.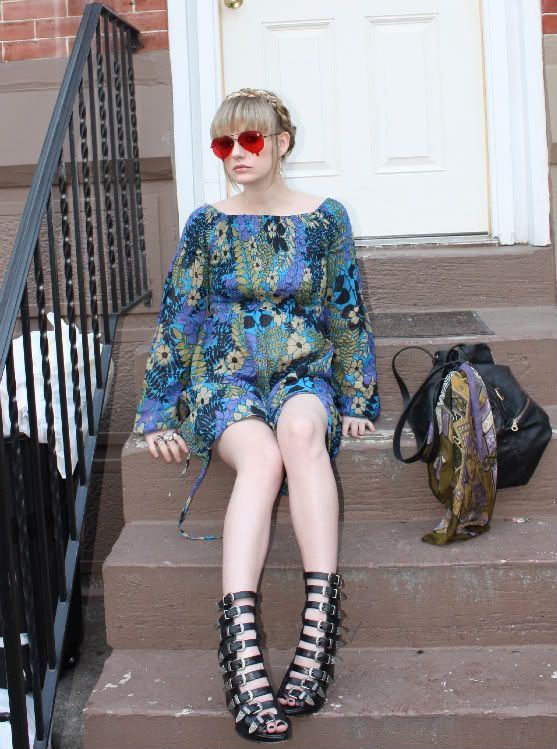 I don't think I've ever worn these shoes on here before. They're from about two seasons ago. They're extraordinarily comfortable and I love the western-inspired buckles. They're available in a very cool gray suede style this season as well.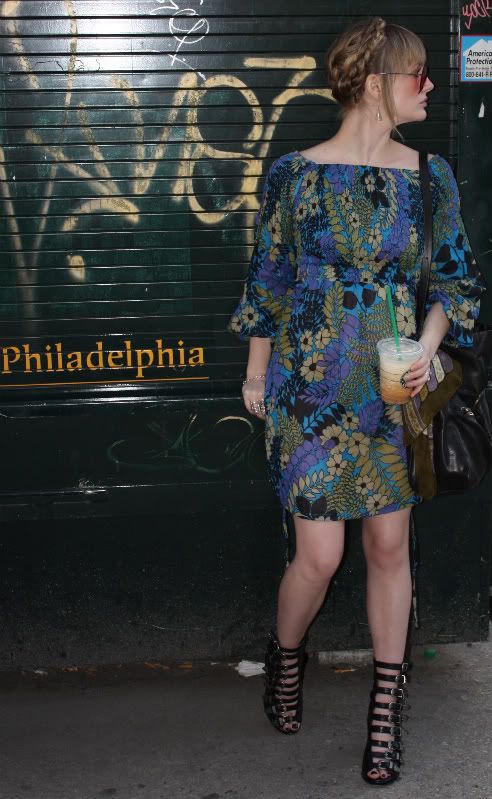 This is a cute hippie-inspired frock I got from the store in Pittsburgh where I got the tie-dye dress. The place, I found out, is called the Culture Shop. I got a ton of great things at that shop. This dress has little ties on the bottom that allow it to be worn in different ways, but I just left them loose. It's a nice cut for being pregnant. I've been trying to stay away from anything tight or spandex-y, just because it's not comfortable all cinched in on my belly.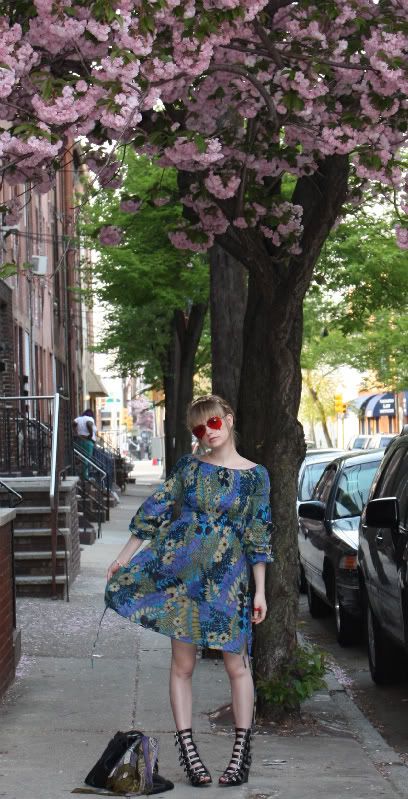 I'm pretty sure the Valentino scarf on my bag is vintage. It was a gift from my mother. It is not as big as some of my other scarves, but the colors in the print are surprisingly versatile with different looks, so I often wear it in my hair. This tree bloomed in front of the house next door. I've really enjoyed having it to beautify this scummy block.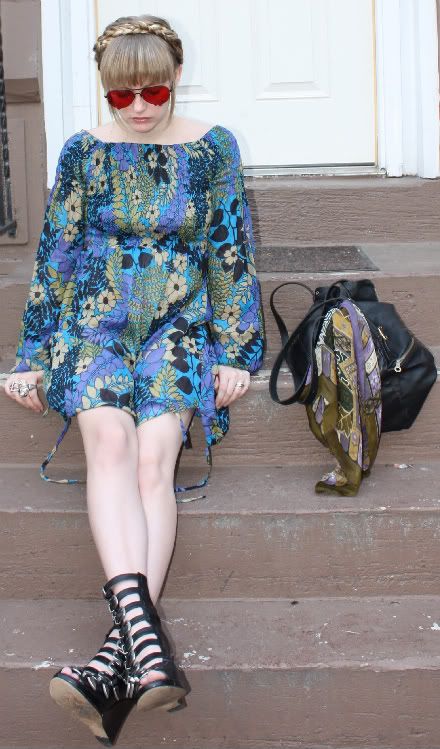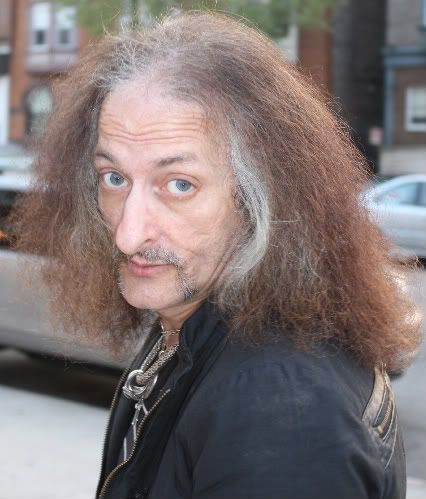 That jacket was mine at one time. It was a Christmas gift from several years ago. He loves it. He has great eyes, and a beautiful ethnic nose, which he hates of course. The grass is always greener ...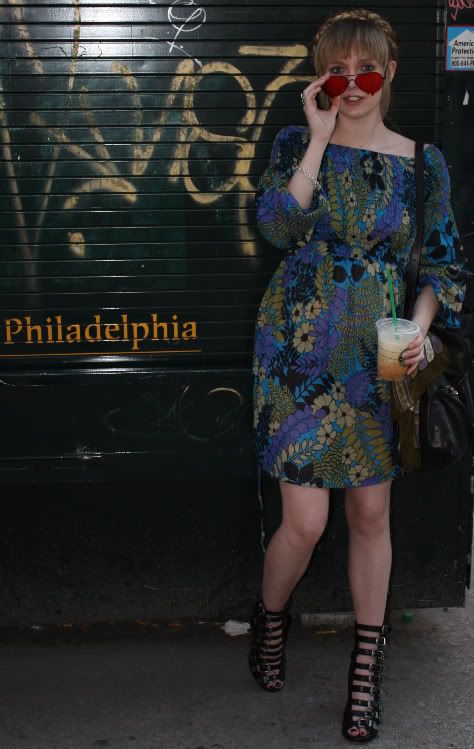 I like how the drip glasses don't match anything else in my outfit. They're a trip to wear; I don't have any shades tinted in this particular color. I like the way they look a lot better with my hair down, but I just washed it today and was too lazy to heat style. Sorry!




More soon. I might debut a really cool Y's dress tomorrow; I'll post photos if I do. I'm so glad to be back home and have more shoes to choose from than just two pairs.

Anyone have a good suggestion for a brown leather bag? Not printed. I've been in the market for awhile, but I'm picky. My only brown leather bag right now is a sueded vintage one that I think needs to be retired.

Be well. xo