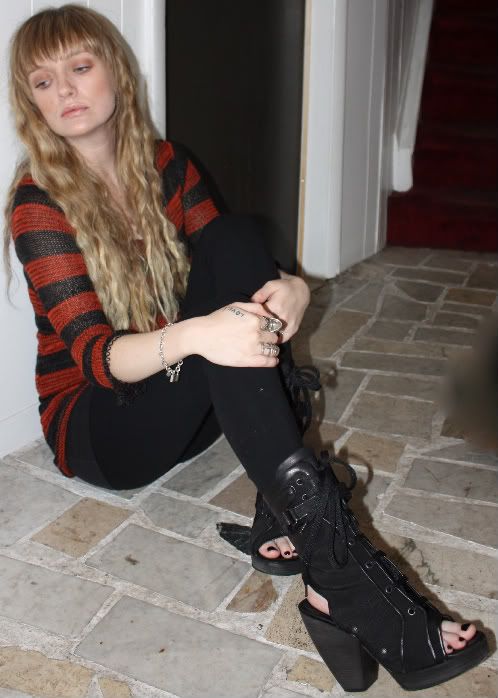 It was so gross and rainy in Philly today, so we waited until tonight to snap photos. My worst nightmare is a roach crawling on my feet in open-toed shoes, but thankfully this is irrational enough that it hasn't occurred yet.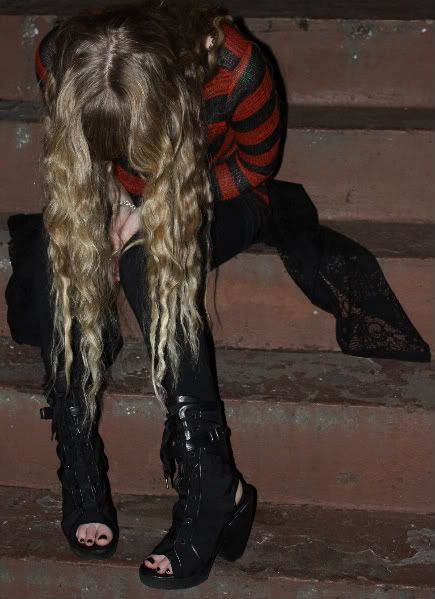 Comme Des Garcons coat, Lindsey Thornburg for Bona Drag sweater minidress, American Apparel leggings, Topshop lace overcoat, Phi boots.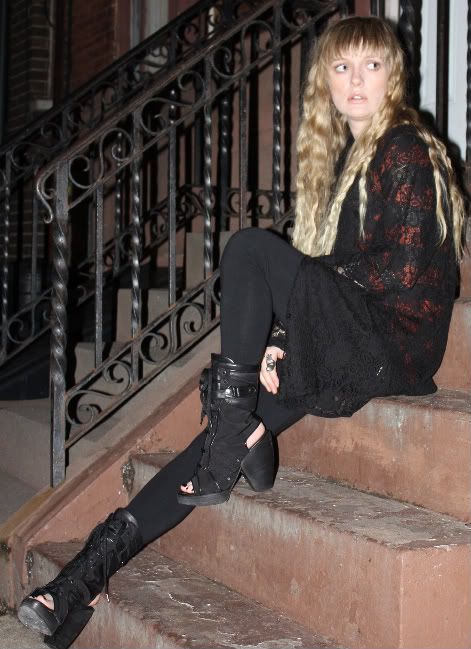 These Phi boots are extremely versatile and badass. Despite the awkwardly-shaped heel, they're surprisingly easy to walk in. I like the military-inspired buckles, the leather piping, and the open heels. They're definitely more functional than my over-the-knee brown leather Phi boots, though not really as flattering.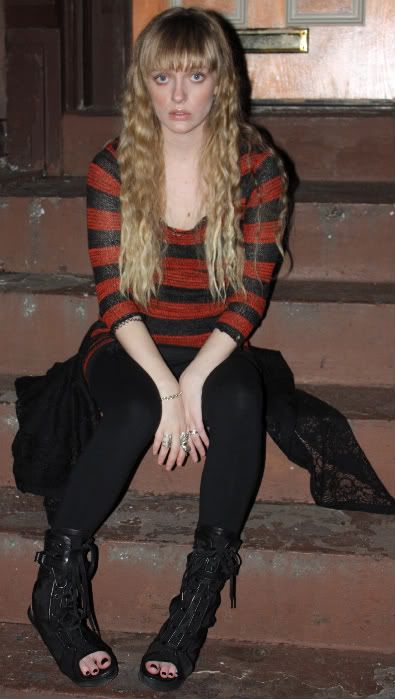 This is probably my favorite sweater, courtesy of Bona Drag. The red is an unusual reddish-orange hue and it has unfinished hems that have unraveled a bit in an appropriately messy fashion. This is the minidress version of this sweater, but it also comes in a longer style that I am tempted to buy, since my pregnant belly prevents me from wearing this short one as a dress.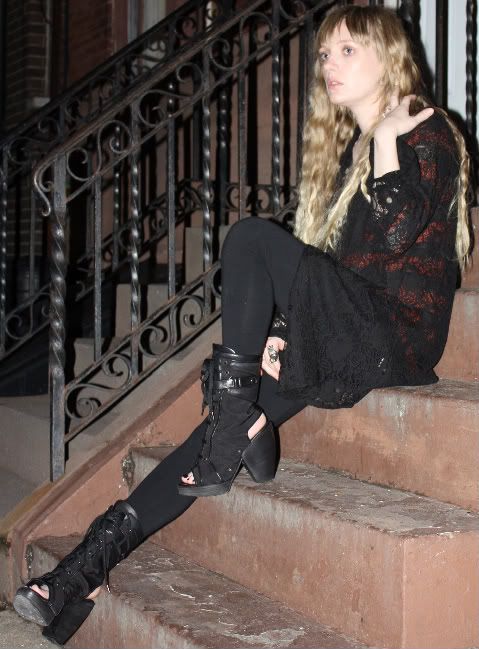 I've gotten a lot of emails about my hair and if I get extensions. It is my hair; aside from my bangs, I haven't cut it in 3 years. My husband is a hair farmer too, especially when he was younger. Yesterday, our friend Jeff Lee sent us some incredible photos of Bobby when he was around 19 and had first started Pentagram. We were cracking up at how much hair he used to have...he looked like cousin It.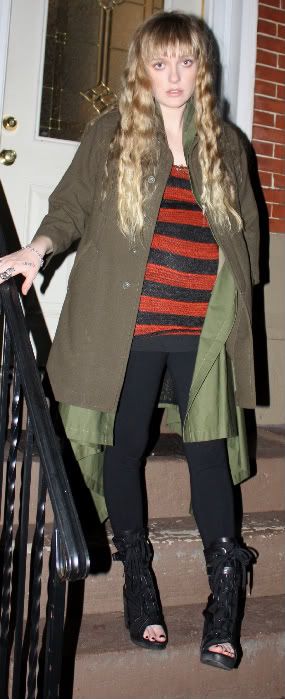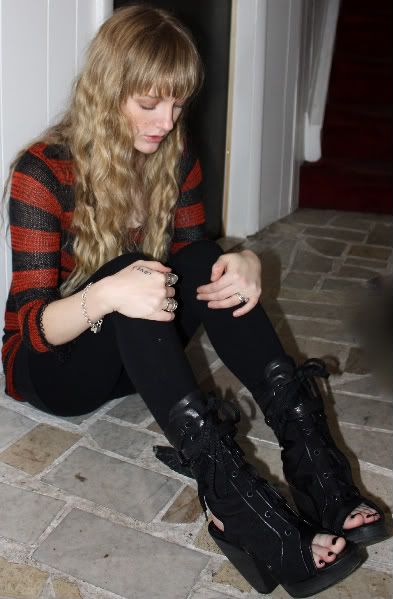 The lovely Leah aka Bloody Powers at Brah Records has posted her interview with me on their site. Leah was so sweet when I met her in Pittsburgh and gave me a beautiful satin cranberry-colored vintage dress that I'll style on here soon. Brah is a really witty and fun blog, so give it a visit.

The people at the Philly Pretzel Factory gave us a bunch of free pretzels today, so we're going to dig into those and watch a movie. If you know anything about Philly, you know we love our soft pretzels. My grandfather Rocco used to dip them in his coffee, a habit that seems to have transcended generations because I do that now as well, though I have tried to stay away from coffee during my pregnancy.

Thanks for all of the continued support. More soon! xo