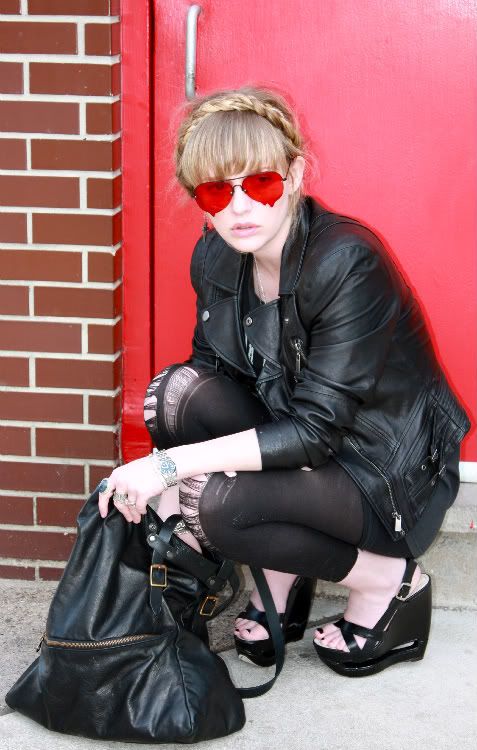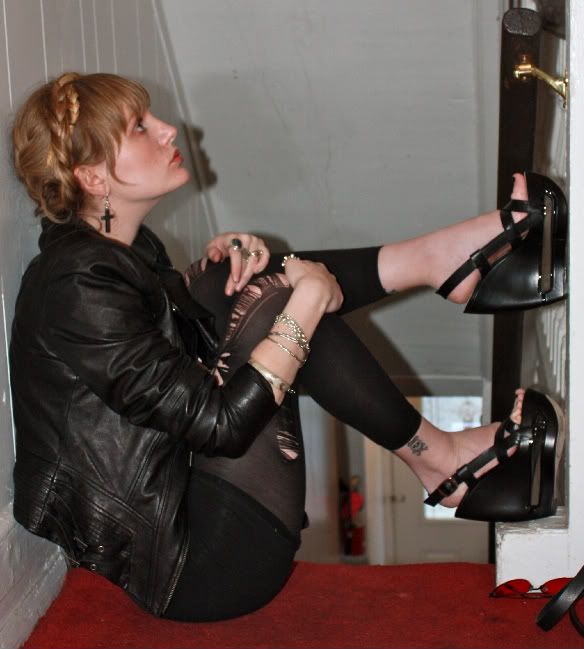 Bebe leather moto jacket, Violent Society 1999 tour shirt, Celine wedges, Ann-Sofie Back drip sunglasses, DIY shredded tights, Jas M.B. leather tote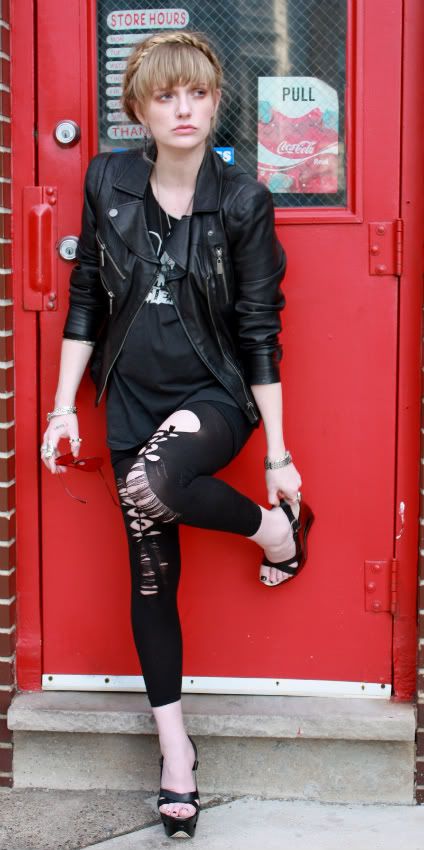 Despite the fact that I desperately need a pedicure (which I am doing first thing tomorrow morning), I couldn't resist wearing my new Celine kicks today.




Simple halter straps with elegant logo buckles complement the towering platforms and freaky negative spaces on these exquisite wedges. I love the impeccably smooth leather, and they look so good juxtaposed with a skinny bottom silhouette. I don't own many shoes that expose the upper part of my foot, so these are quite a refreshing change. By pairing them with printed socks, they can easily transition into the colder seasons. What an awesome birthday gift!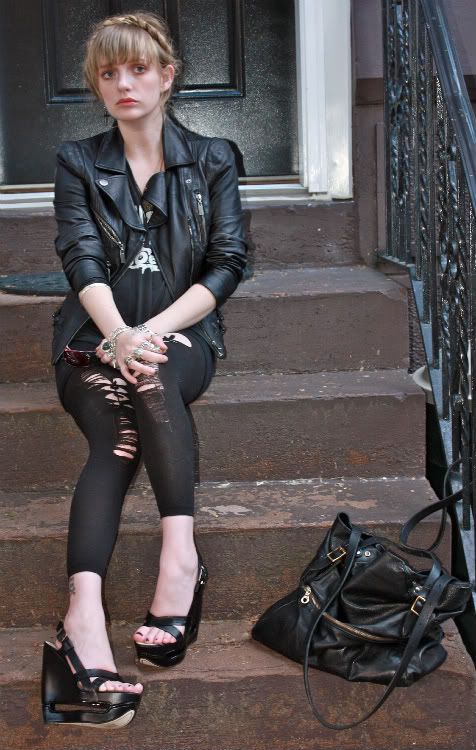 I've said it once and I'll say it again: this massive Jas M.B. shopper was such a great purchase. Today it carried a sweater, my camera, two sunglasses cases, a pair of flats, a Moleskine, and my everyday must-haves (wallet, phone, cosmetics, iPod, etc) with no problem. I have so many black leather bags with silver hardware, so the brassy-gold buckles and zippers on this tote are fittingly understated next to my usual pile of silver accessories. The leather has started to wrinkle and achieved a nice patina from so much use.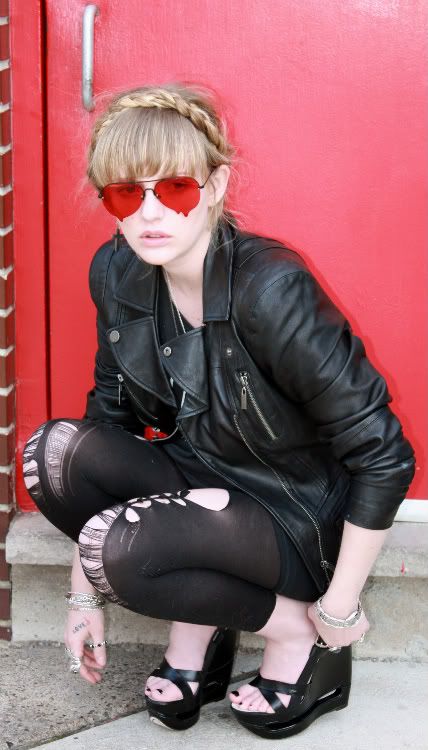 I keep on telling myself I should invest in a Rick Owens, but I can't seem to tear myself away from this Bebe moto jacket. I searched years for a leather jacket that would fit me properly; this one is lightweight, snug, and the leather is buttery soft. I'll probably cave into a Rick Owens eventually, but for now, this one is appropriate for semi-cold spring days like today.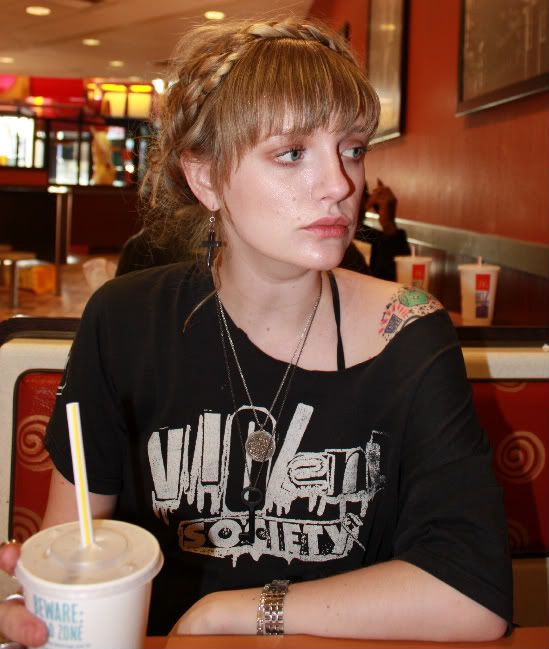 My cherished friend JF gave me this Violent Society tour shirt. He wore it for years, so it is perfectly paper-thin. Sorry for the twisted bra strap. We can't win 'em all!




One of the many perks of pregnancy: guiltlessly indulging in McDonald's. Single black surgical steel crucifix earring, Judith Jack sterling silver pendant, steel skeleton key necklace.

Tomorrow is my birthday ... we're planning on just taking it easy and going out to dinner at a fun restaurant. 23 was a deeply significant year for me. I married the best partner I could ever ask for and we're excitedly awaiting the arrival of our first child. I traveled more than I ever have in my life, met so many amazing people, and listened to a ton of crushingly heavy live music. I achieved a lot with my writing and got back in touch with some dear friends. I can only hope that 24 will be equally as incredible!

More soon; sweet dreams! &hearts