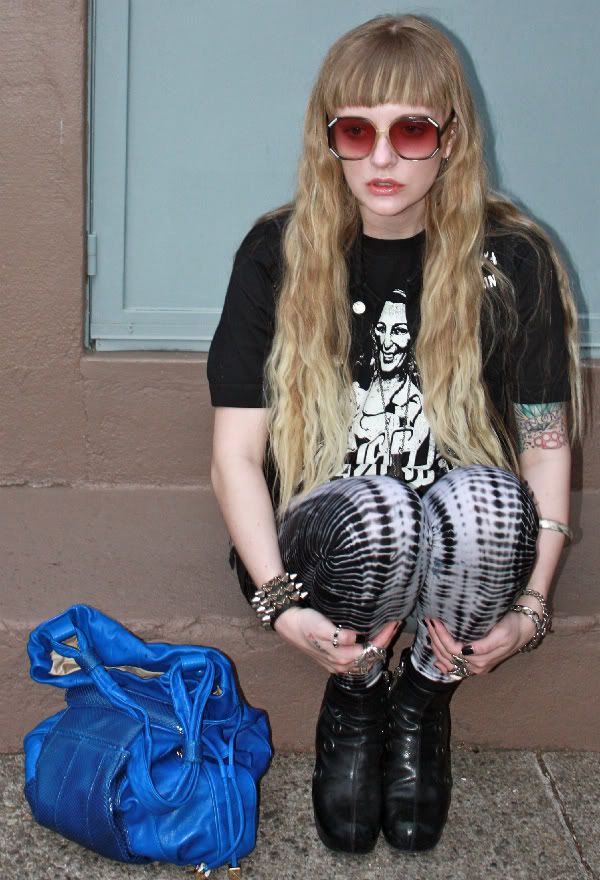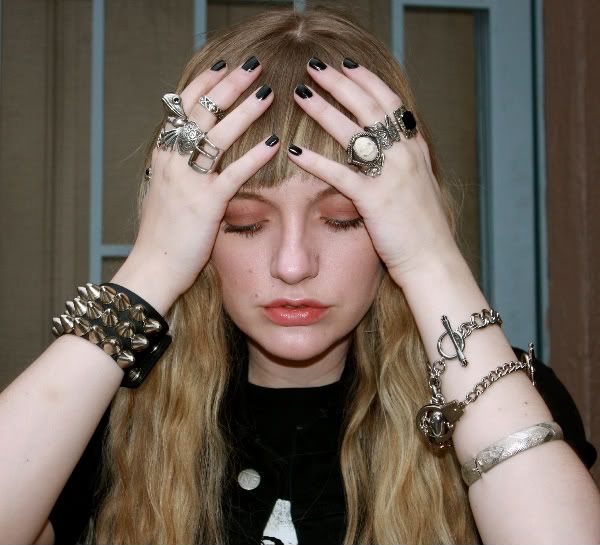 Miuccia Prada Live Alive "tour" shirt by Sandberg&Timonen for Branchfield Gallery, my own DIY denim vest, custom "alligator" tie-dyed leggings, Rick Owens boots, vintage Balenciaga sunglasses, See By Chloe blue leather hobo.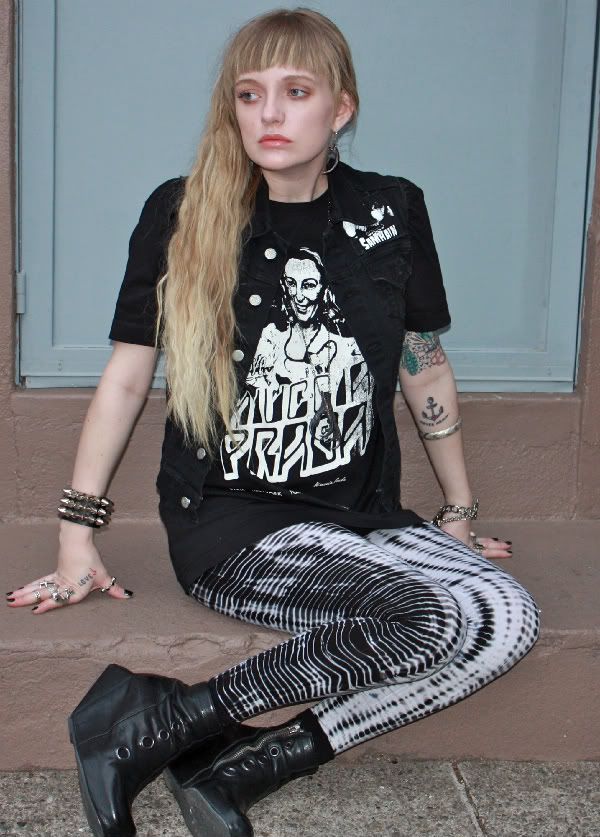 Can you tell I'm really stoked on this shirt? Well, I am. I had meant to order one of these when they came out months ago, but just never got around to it. A couple of weeks ago I emailed Branchfield Gallery asking if there were any left (fat chance), and they had ONE -- in the Muiccia Prada print, no less! I loved all the versions of this shirt; it's such a cheeky, stupid concept that Sandberg&Timonen managed to make really badass. Plus, 100% of the proceeds went towards relief in Haiti. Mine will be all worn thin by the end of the summer, for sure.




It rained yesterday AND today ... what a total buzzkill.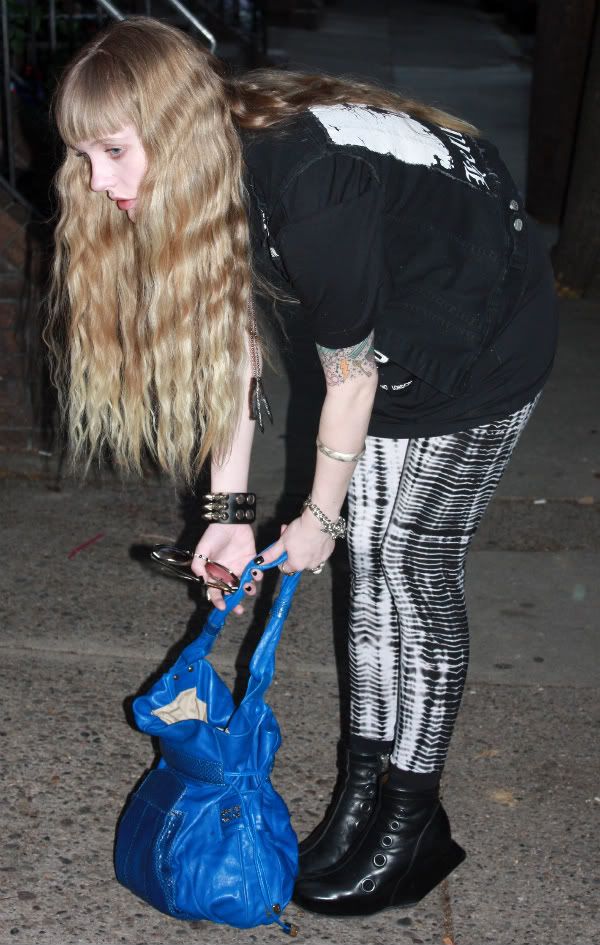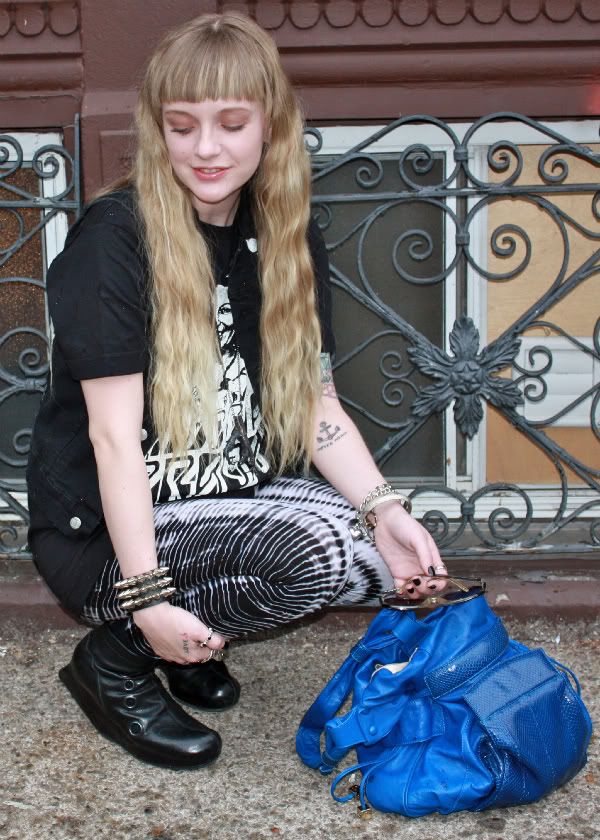 I don't use this bag very often, but I should. I really enjoy the magnetic closure, soft royal blue leather, and quirky gold hardware. Claw necklace by Blood Milk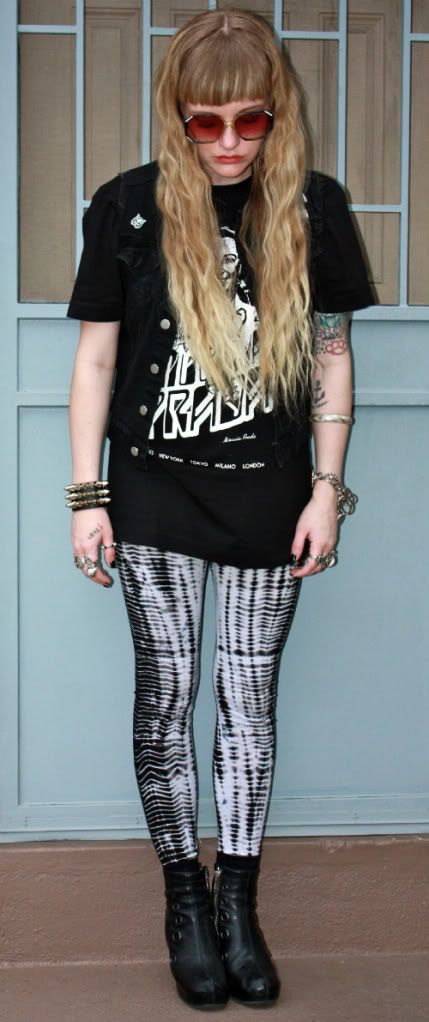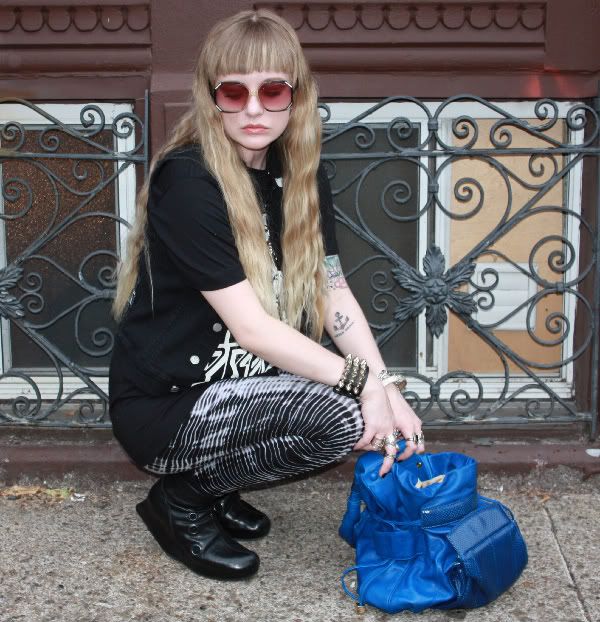 I love these vintage Balenciaga tinted shades .. they have octagonal frames, which is what sold me on them, clearly. Despite the purple color scheme, they get a lot of use from me.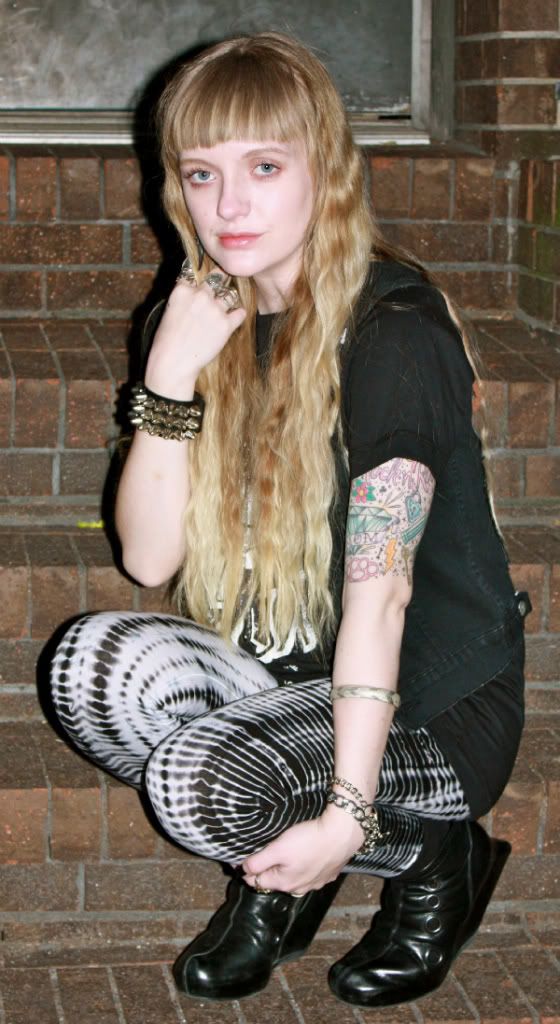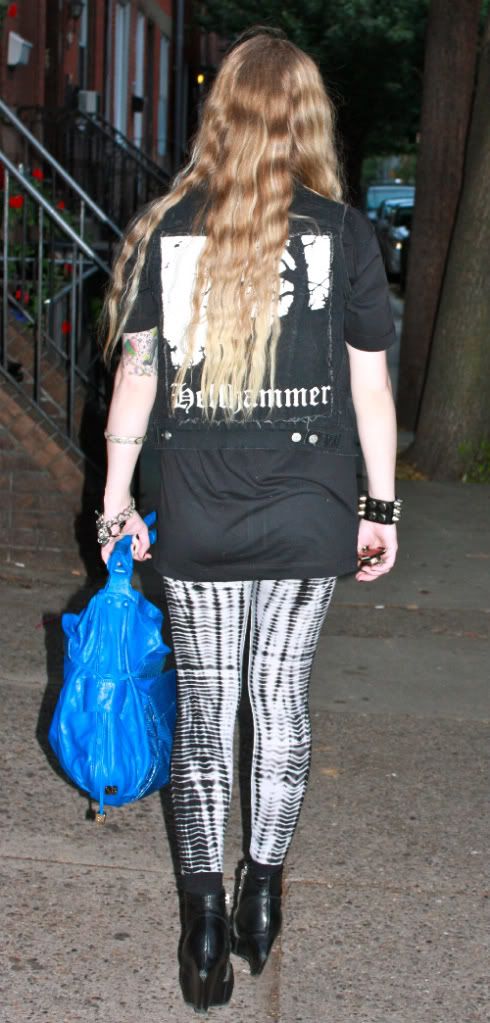 More black metal propaganda paired with Chloe & Rick Owens ... to piss you off, of course: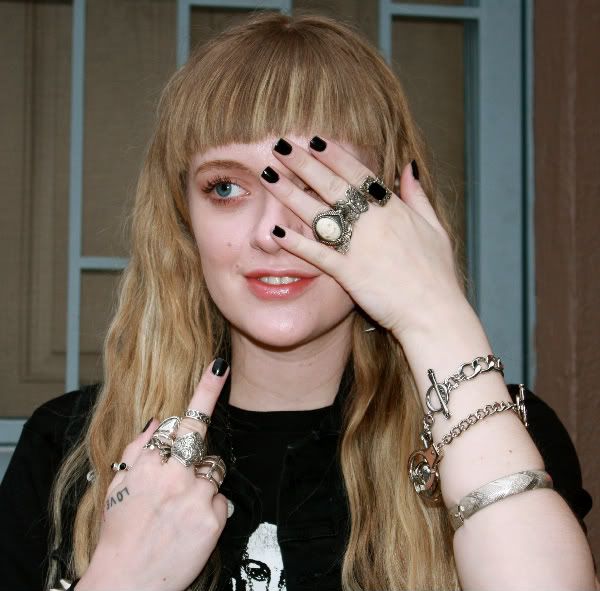 Always a good way to conclude a post ;) Rings by Chanel, Pamela Love, and other custom designs paired with a resurrected handcuff bracelet, chain bracelet by Juicy Couture, custom etched sterling bangle.