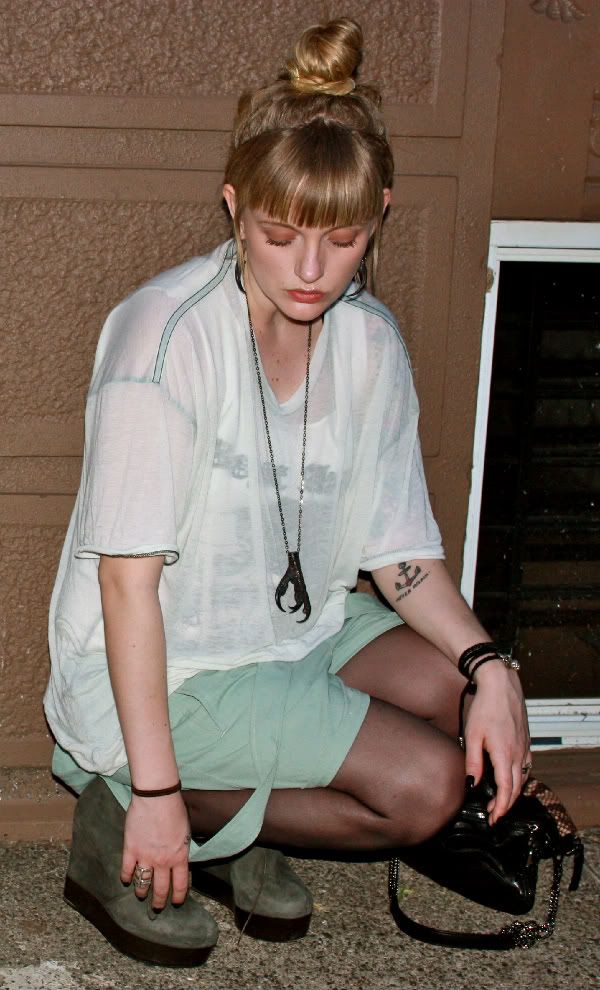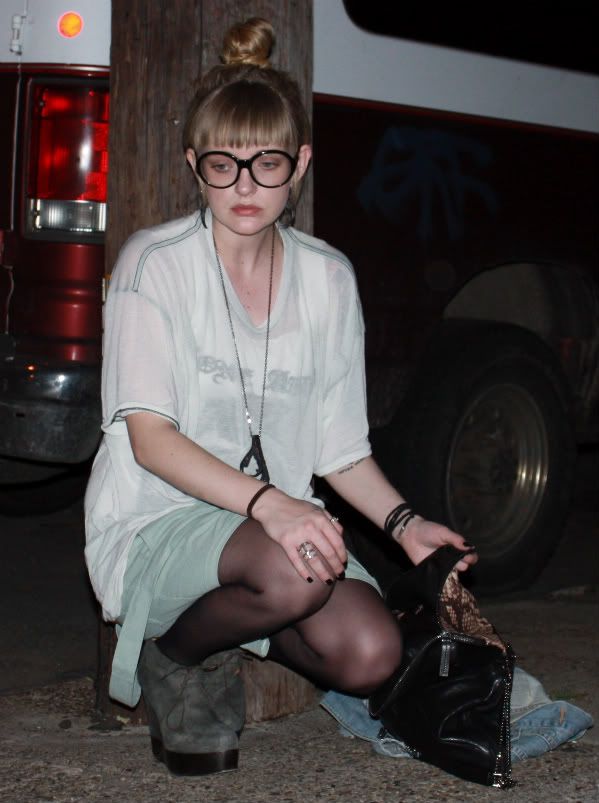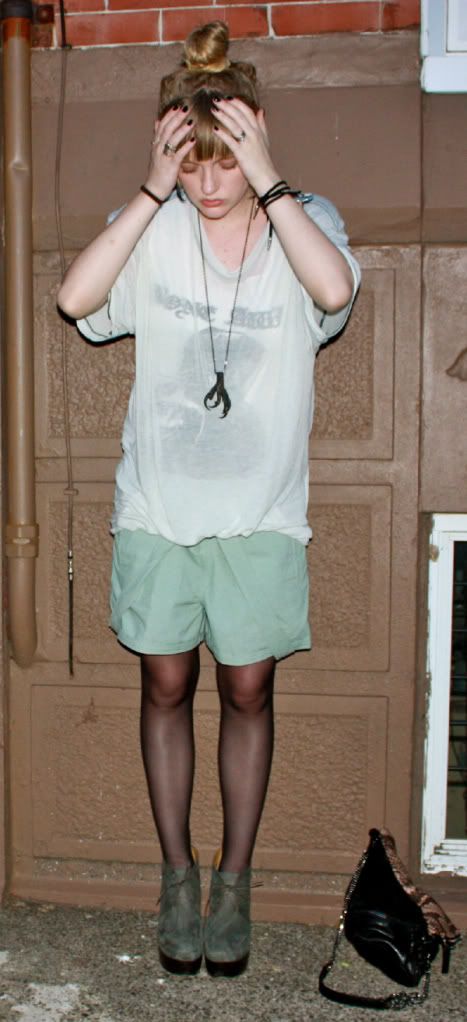 Custom vintage overall shorts, Acne wedges, American Apparel t-shirt layered over an old altered t-shirt (it's a bootleg Bone Awl shirt .. get over it, black metal purists), custom Ralph Lauren glasses, BOYY "Slash" bag, claw necklace & earrings by Blood Milk, Chrome Hearts leather necklace worn as bracelet.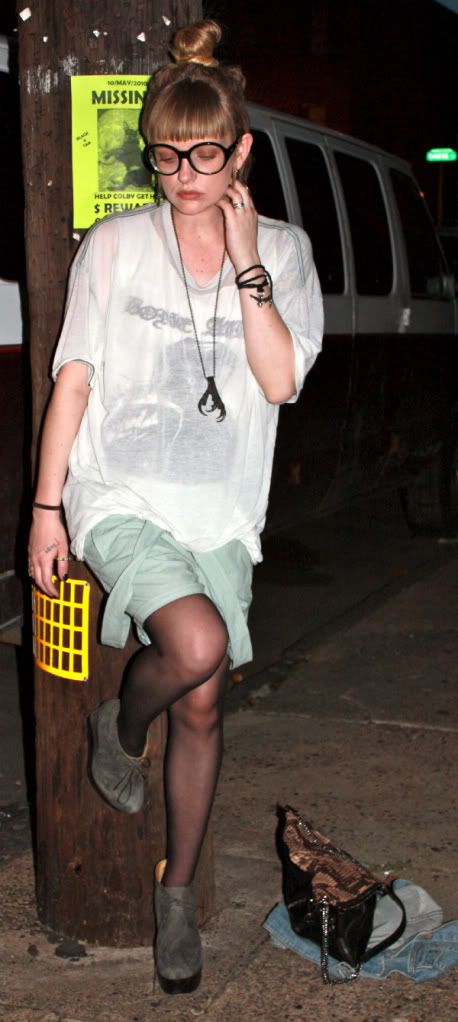 Nothing special today .. yesterday I wore these overall shorts made by Carly at Sweet Jane VIntage. I have a similar pair in maroon corduroy as well that I styled on here wayyy back. The cuffs, deep pockets, and decorative wood buttons totally make the design. I believe Carly makes these to order; I have a pair of high-waisted houndstooth print shorts she custom designed for me that are so completely cute in an early 1970s dweeb sort of way.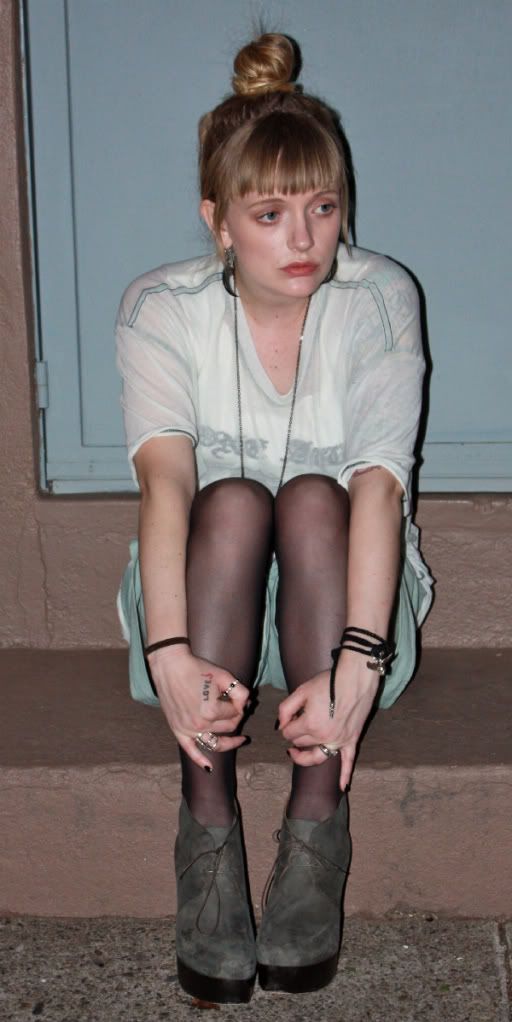 The longer I wear these shoes, the more I adore them. When I first got them, I was like a baby deer trying to walk. They're pretty much like enormous blocks on your feet. I remember I wore them to dinner the night Bobby and I found out we were going to have a baby, and I was gripping onto his arm for support the entire evening while he chuckled (by the way, for the most part my husband hates my choice in footwear, but he loves these). Now, they're a breeze to stroll around in and I find they're quickly becoming my go-to low wedges. Cross ring by Pamela Love.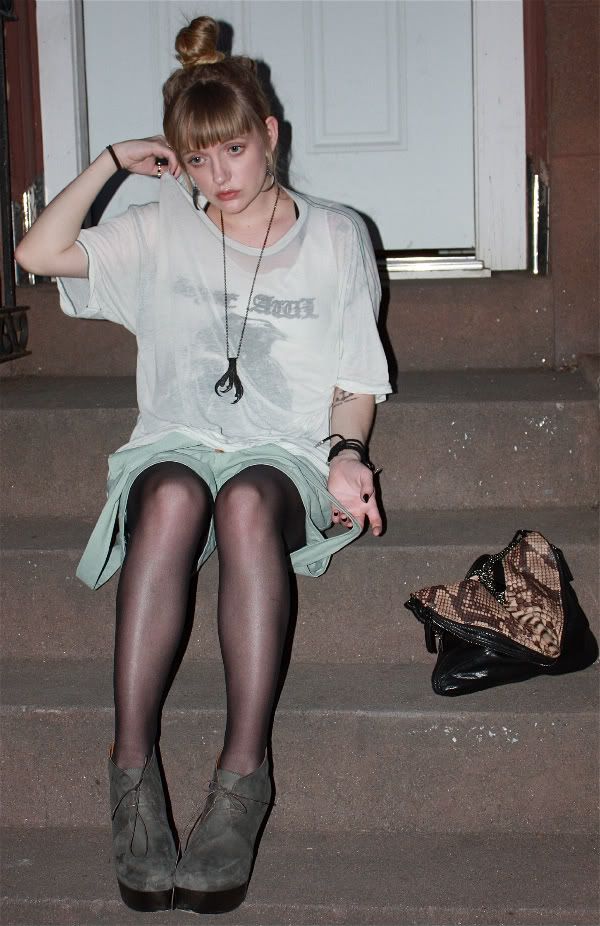 I can't get enough of this necklace. The fact that it is a cast of the real thing and not a carving makes for such striking detail.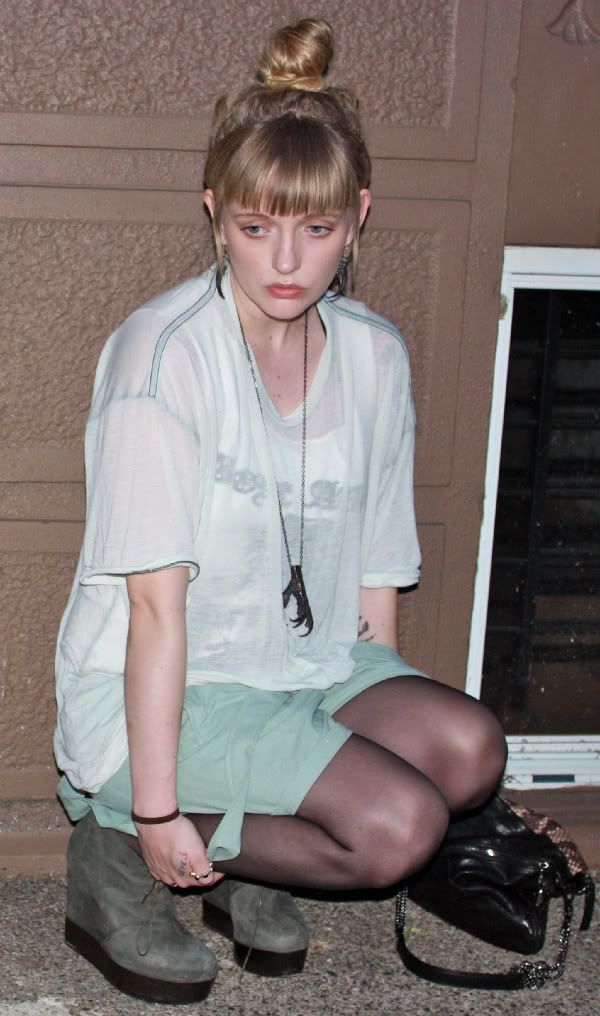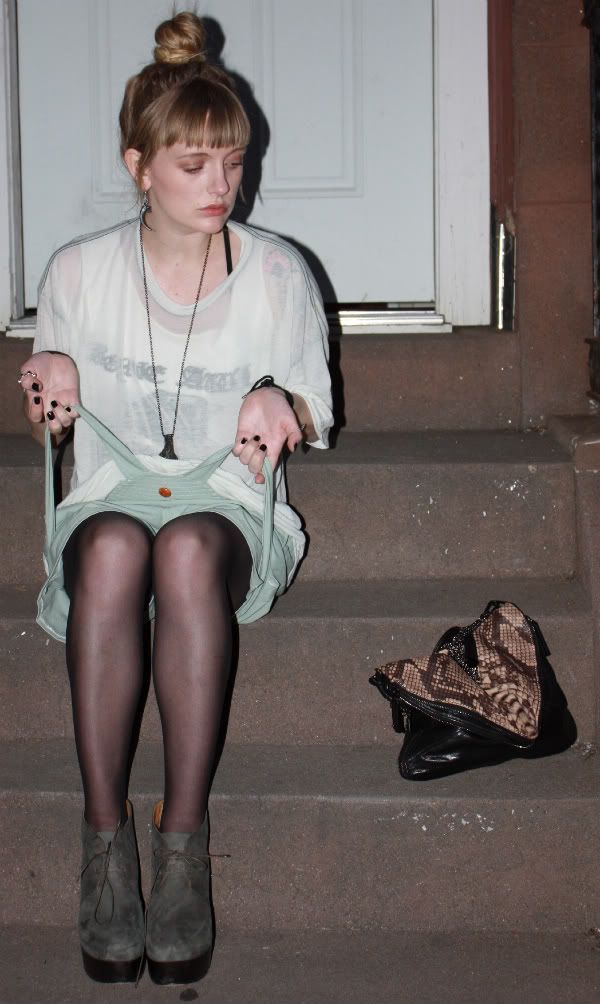 For those of you who haven't yet, you can now find me on Facebook or stay updated at the Halcoholic Facebook page.

R.I.P. Ronnie James Dio

Hope you're all surviving yet another Monday! &hearts