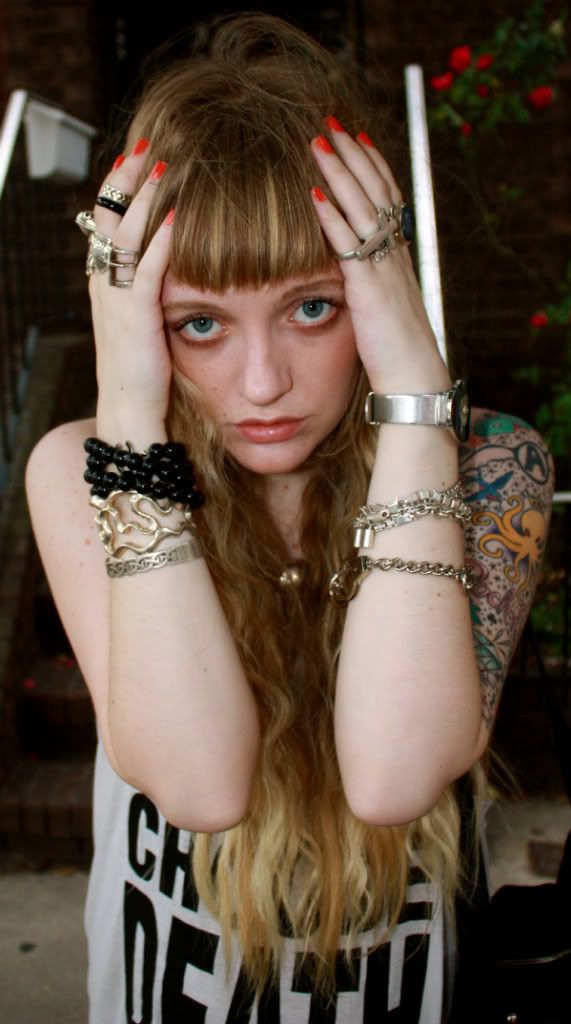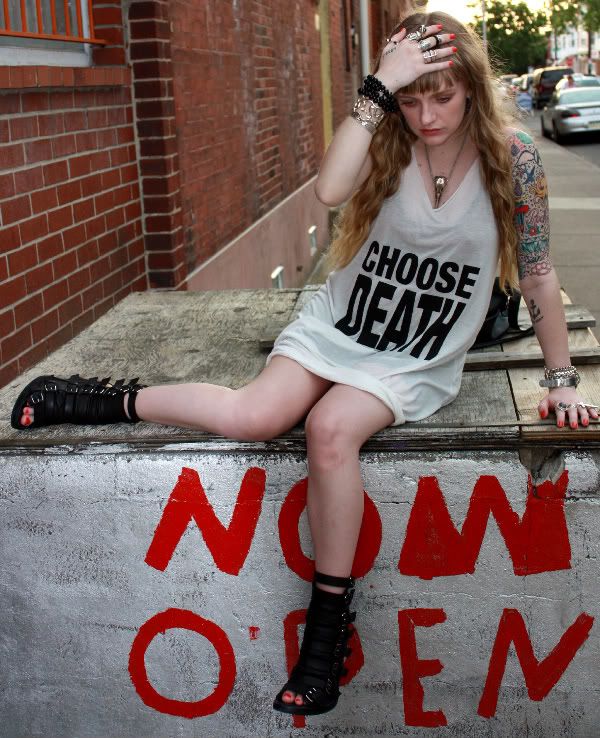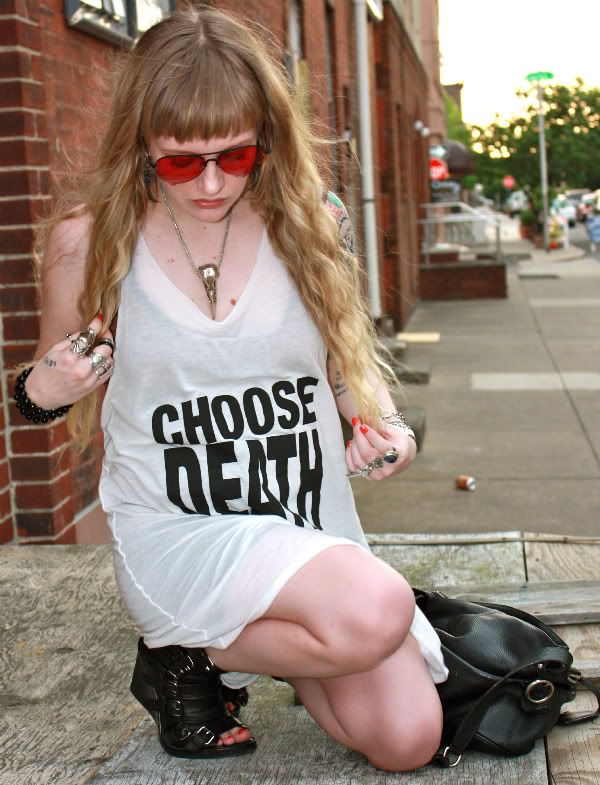 "Choose Death" dress courtesy of Obesity & Speed, Ann Demulemeester covered strap wedge sandals, Ann Sofie-Back sunglasses, Furla pebbled leather bag.

Sorry for all of the hands-on-hair shots; it was very windy today and my hair was being difficult as shit.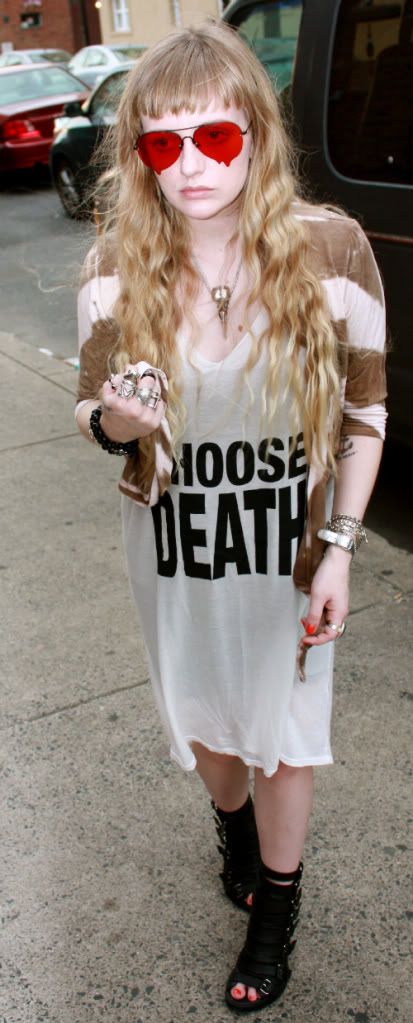 Today, I received a care package from Obesity & Speed containing this amazingly fucking cool dress, a t-shirt, a printed tote bag, and even a teeny tiny skull & pentagram blue t-shirt for the little one. Thank you so very much to the incredibly sweet people at O&S .. I love everything!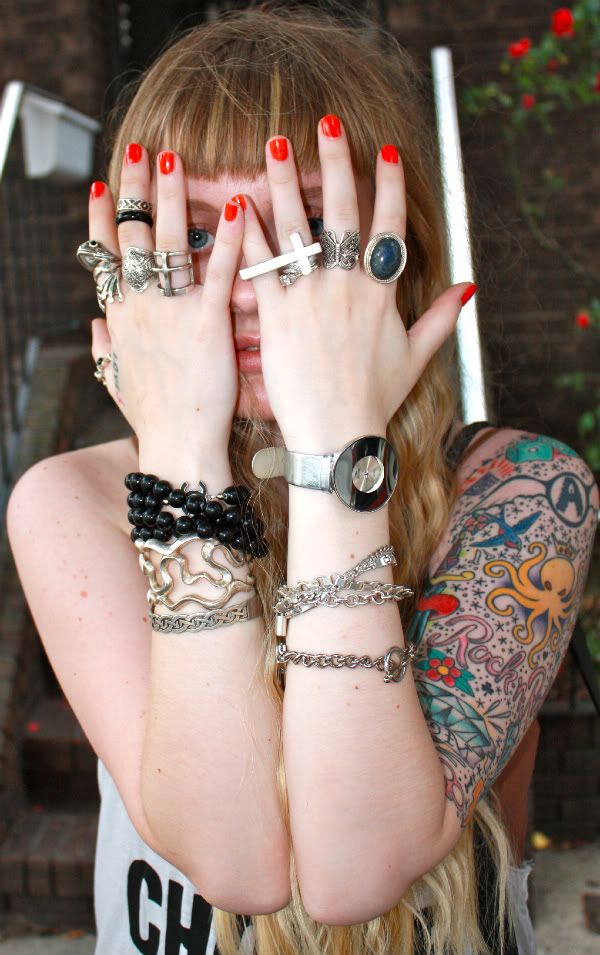 Junk pile: Blue Bayer sterling crow skull necklace; brass talon earrings by Blood Milk; bracelets by Chanel, Tiffany's, Donald Pywell, other custom designs; custom leather & glass watch; rings by Pamela Love, Forever 21, other custom designs.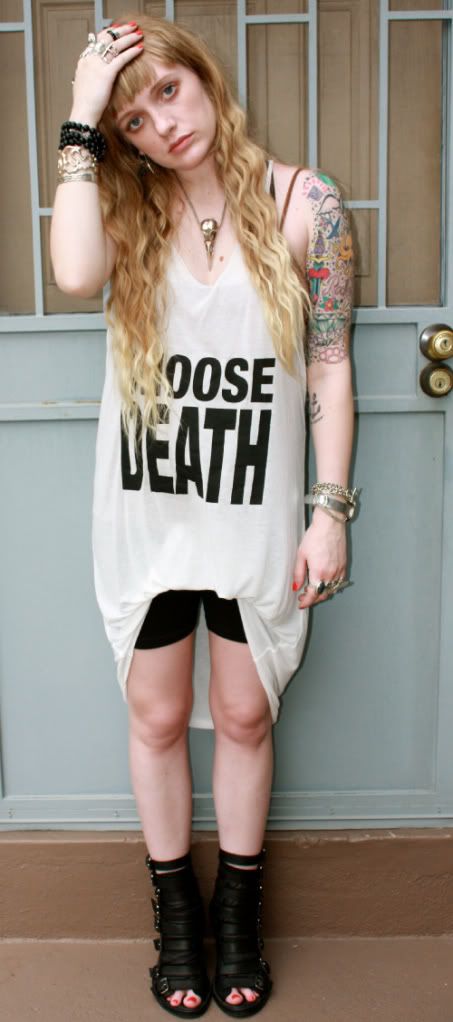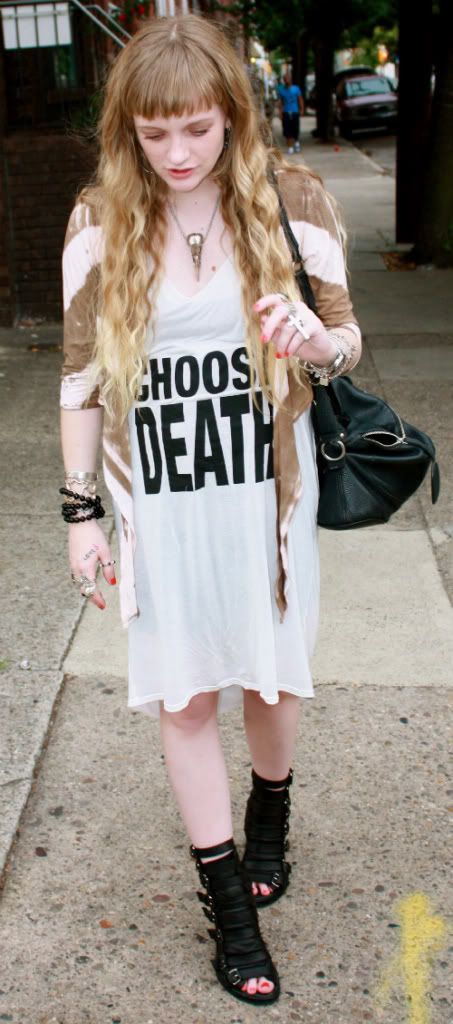 The little brown/cream 3/4-sleeved cropped cardigan is a custom design I picked up a couple of weeks ago while looking at samples for MeineLiebe (see below).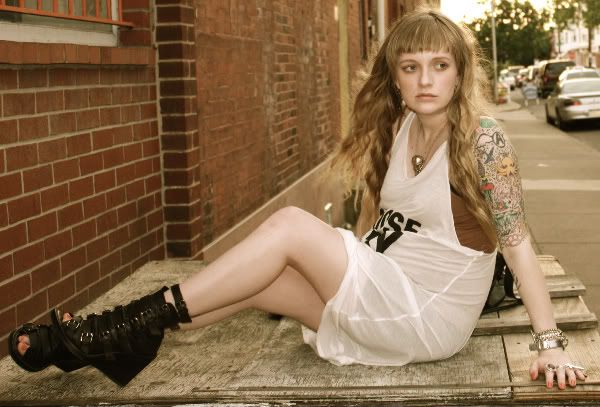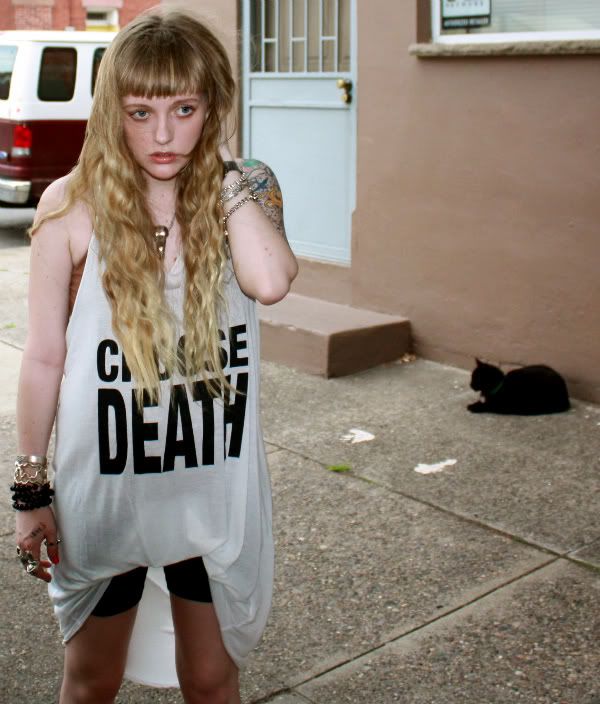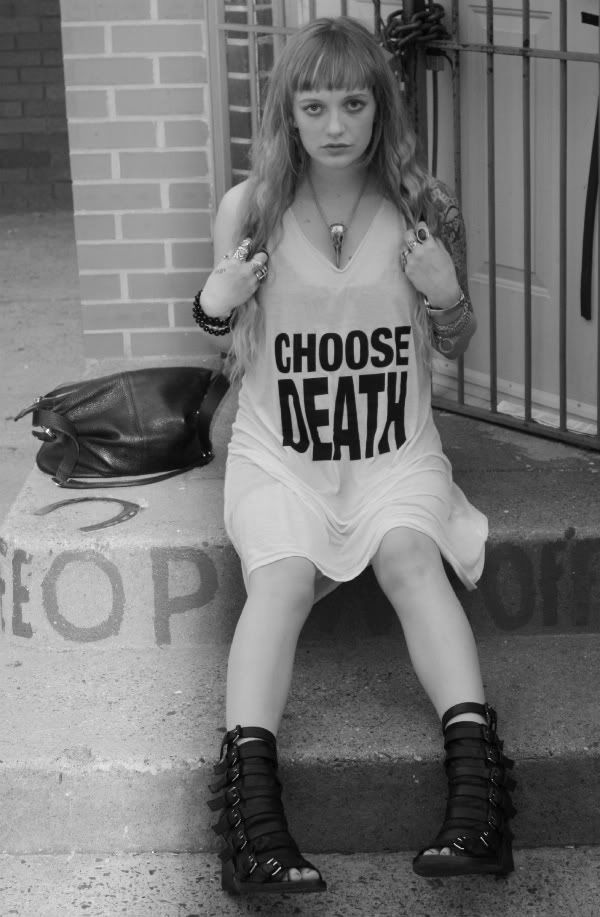 All photos in this post were taken, once again, by JF &hearts





I am very pleased to share that I, in collaboration with two extraordinarily talented designers, am launching a line of ready-to-wear clothing and accessories. The label is called MeineLiebe. Select web-exclusive pieces will be available for purchase soon, in addition to the lookbook for our debut full collection. I am honored and excited to be involved in the creation of such striking and innovative designs. For any wholesale inquiries or additional questions, please email info@shopmeineliebe.com.

Be well & happy Friday! xo