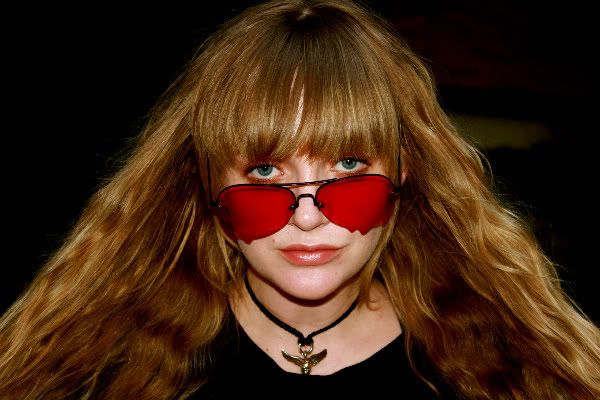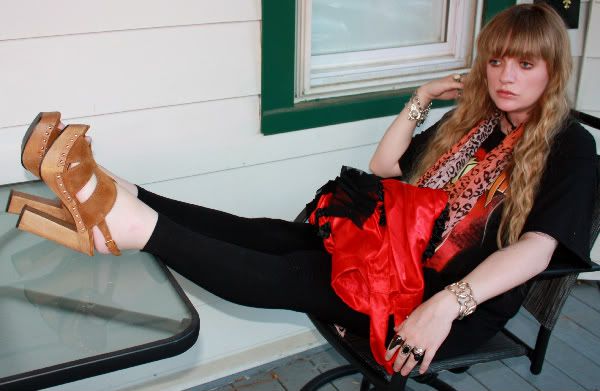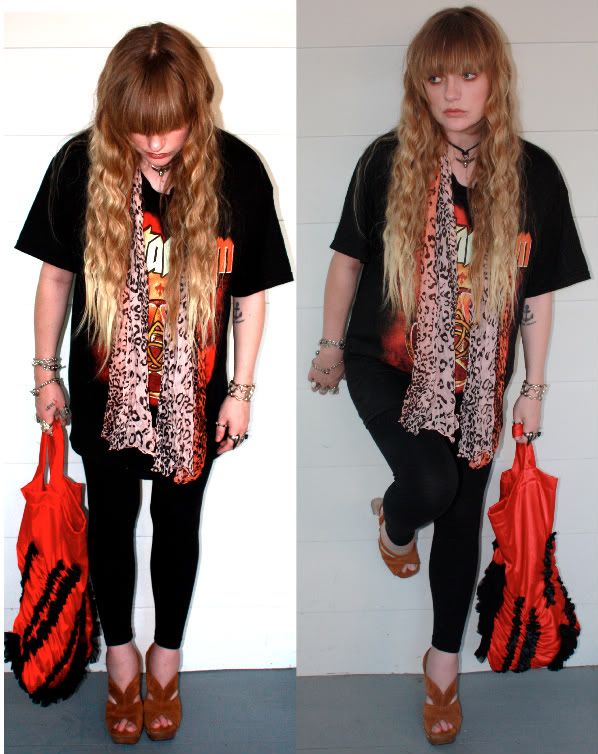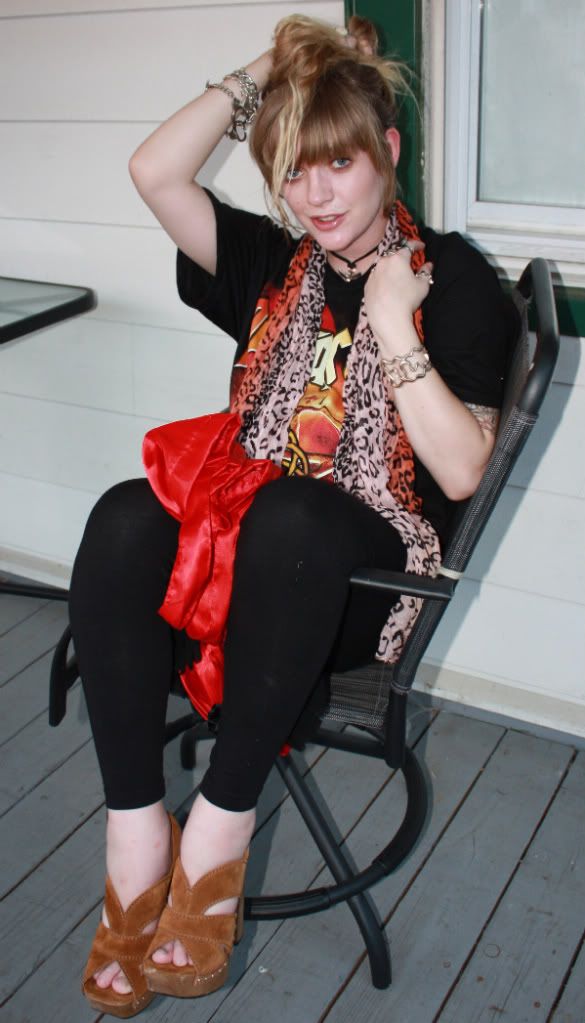 Ann-Sofie Back "Drip" shades, Pentagram tour shirt, American Apparel leggings, Miu Miu halter clogs, Comme des Garcons red silk hobo bag, leopard print scarf (?)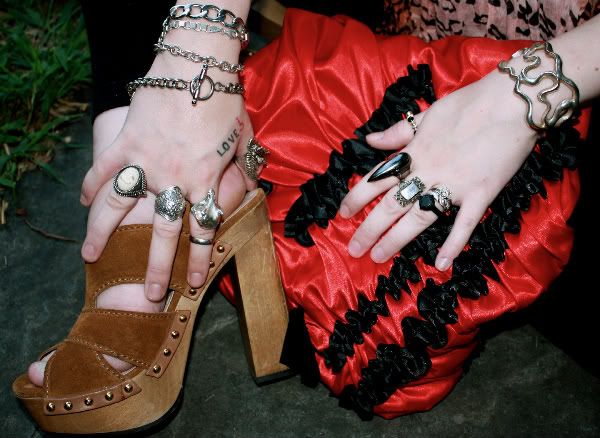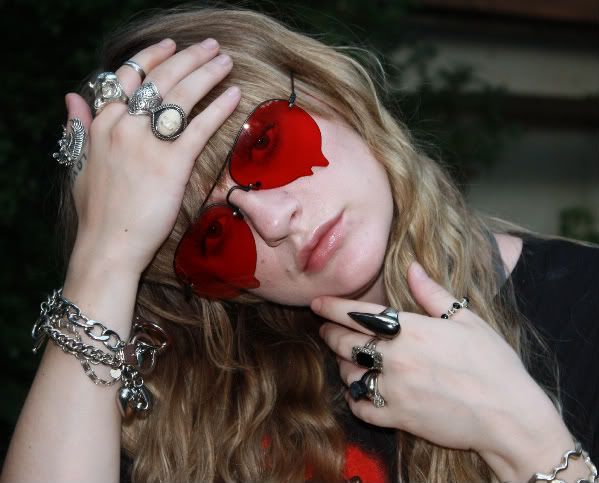 Junk pile: (rings L to R, top photo): gifted sterling antiqued eagle knuckle ring by AlbertoJuan, gifted sterling falcon skull ring by Blue Bayer, custom sterling "shield," Chanel sterling/ivory cocktail ring, matte black Margeila "engagement" ring, custom sterling/onyx ring, gifted black gold/sterling talon ring by Leviticus. Bracelets: various custom sterling chains, custom sterling "squiggle" cuff by Donald Pywell. Necklace: Foti by Chrome Hearts, leather/sterling.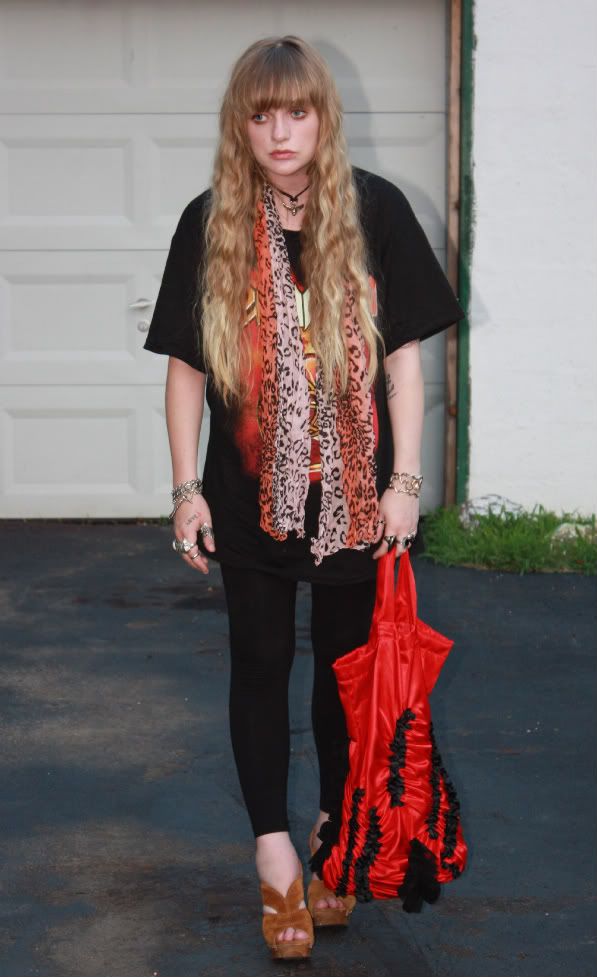 This Comme des Garcons bag I was originally going to sell because I don't carry it much, but lately it's come in handy when I need an unexpected addition of color to an otherwise monotone outfit. I love the cocoon shape and the black ruffles ... surprisingly, the satin material holds up beautifully while carrying my usual cornucopia of junk on a regular basis.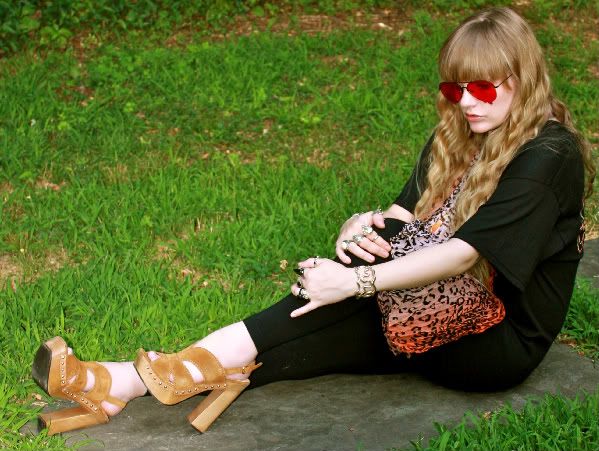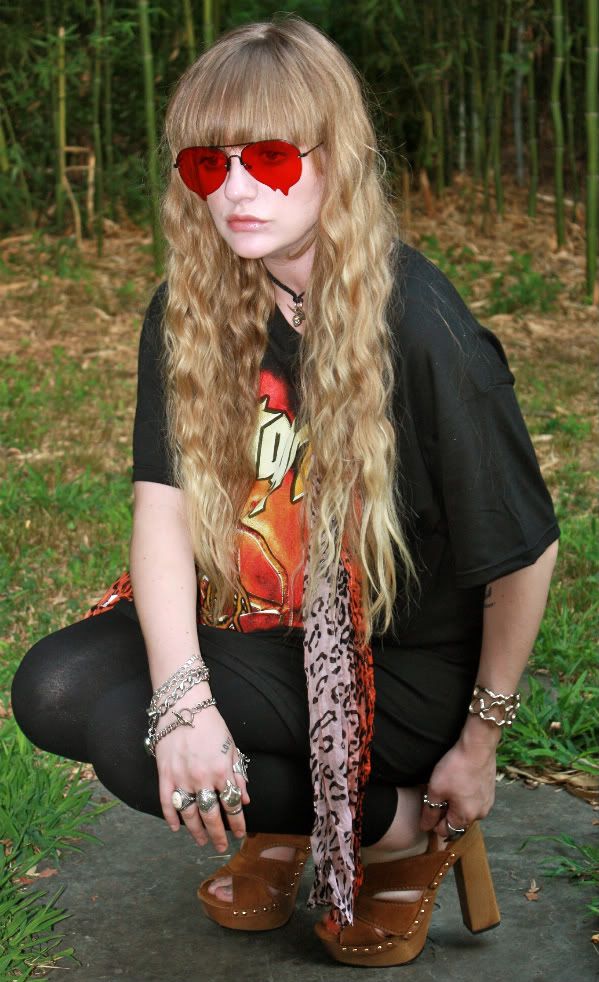 I wear these clogs every chance I get, even if I am in desperate need of a pedicure. They're so appropriately retro kitschy-cool, and even at over eight months pregnant, are still relatively comfortable.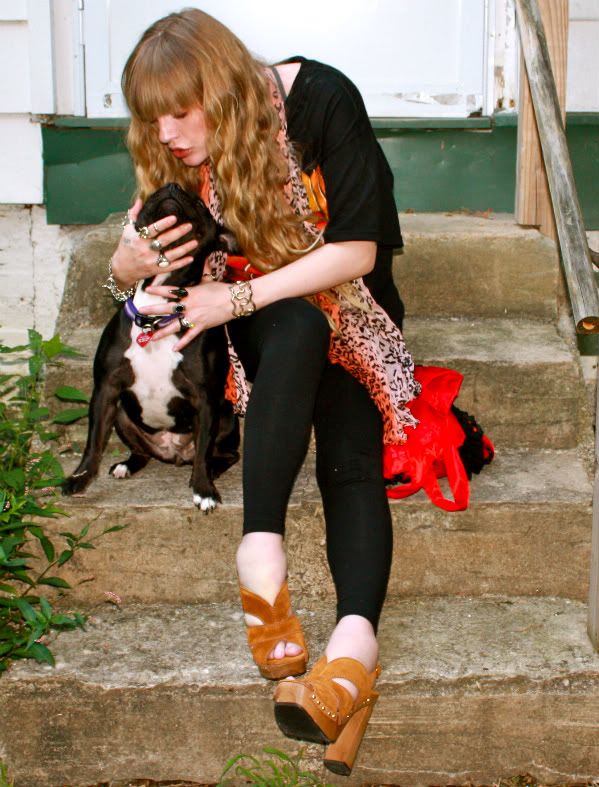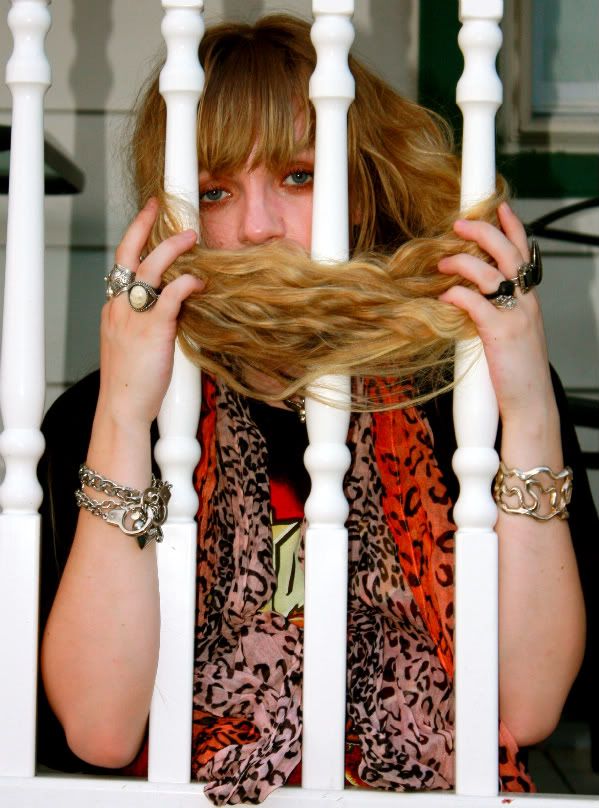 More soon ... baby is ready to come out any day now, so we've been so busy getting his nursery together, etc. Thank you once again to all of your sweet emails and well-wishes. Your continued support means the world! &hearts