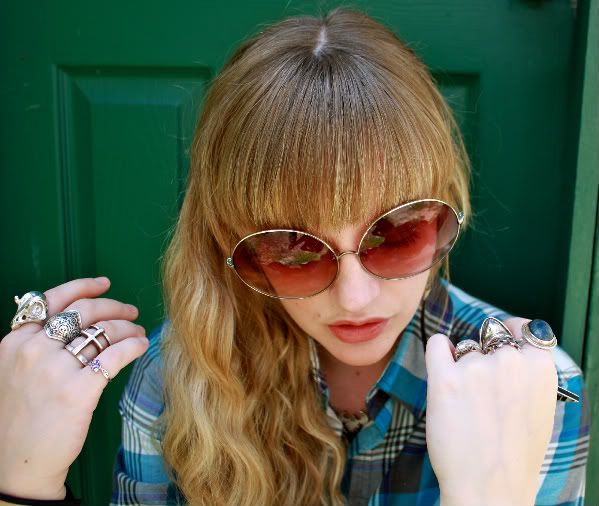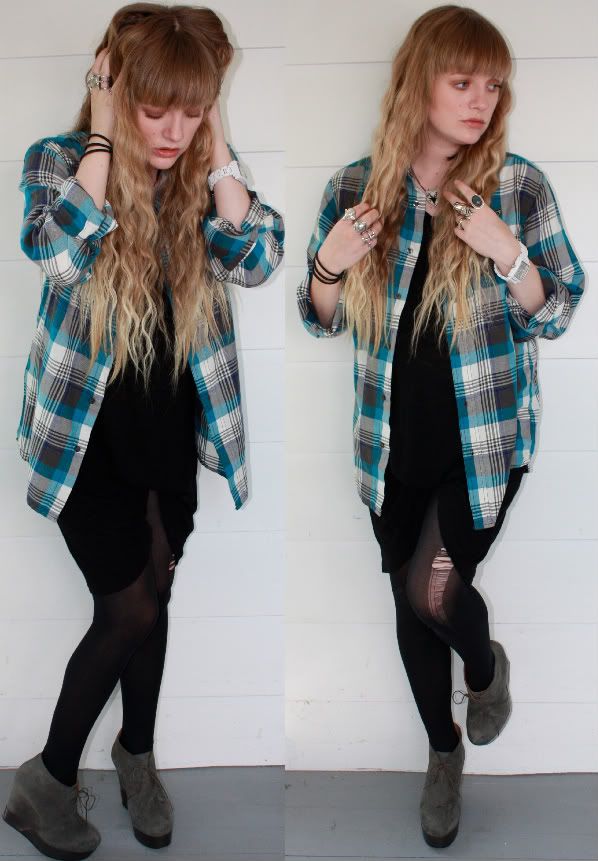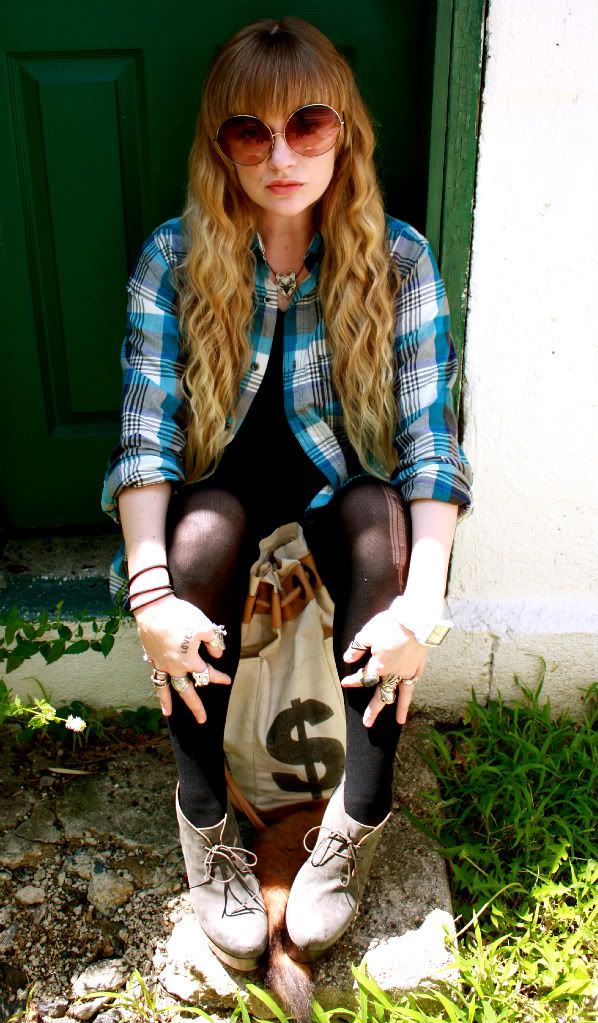 Bobby's plaid button-up, custom MeineLiebe prototype black silk blend dress/shirt, Acne wedges, Linda Farrow x Charles Anastase shades, Alexandra Cassaniti money bag.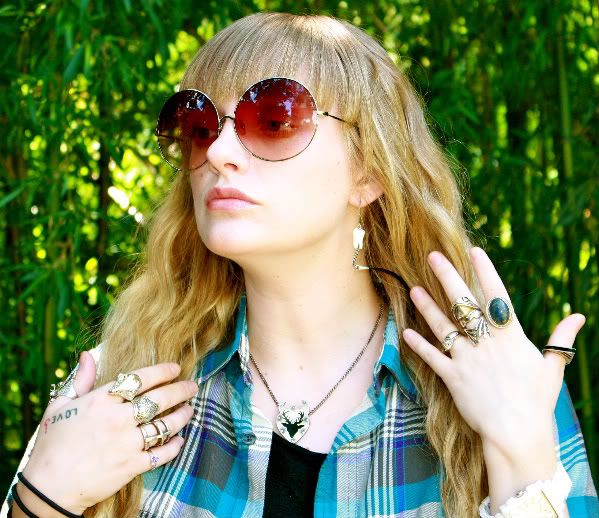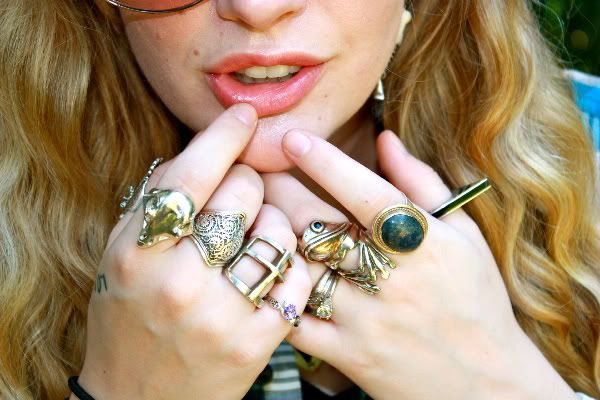 Junk pile: gifted eye tooth/hair earring, sterling stag shield pendant & equals ring by L.S.D., gifted sterling falcon skull ring by Blue Bayer, gifted sterling antiqued eagle knuckle ring by AlbertoJuan, custom sterling/lapis ring, sterling/onyx frog knuckle ring, Pamela Love cross ring, custom white gold/amethyst pinkie ring, custom sterling "shield," Juicy Couture watch.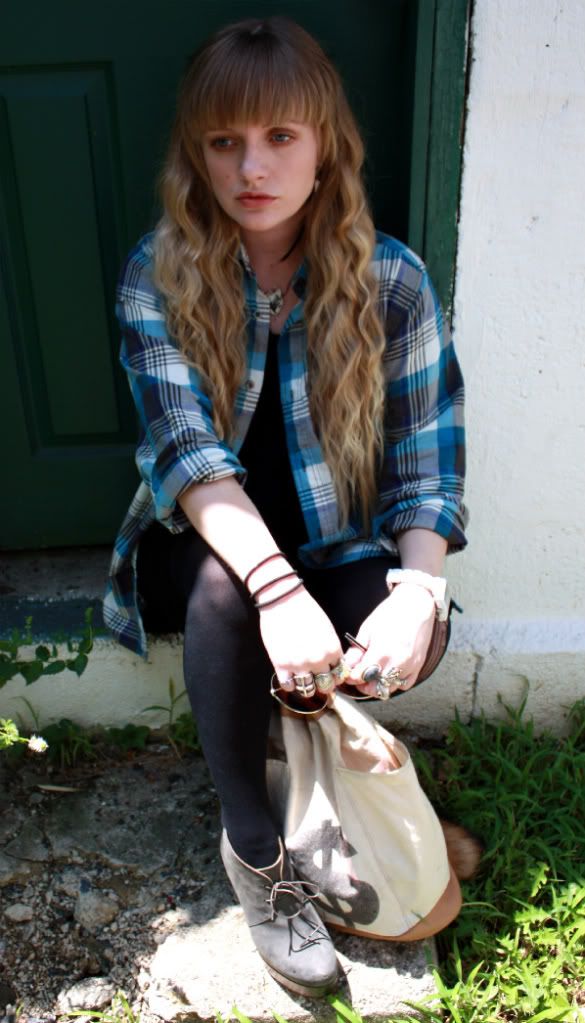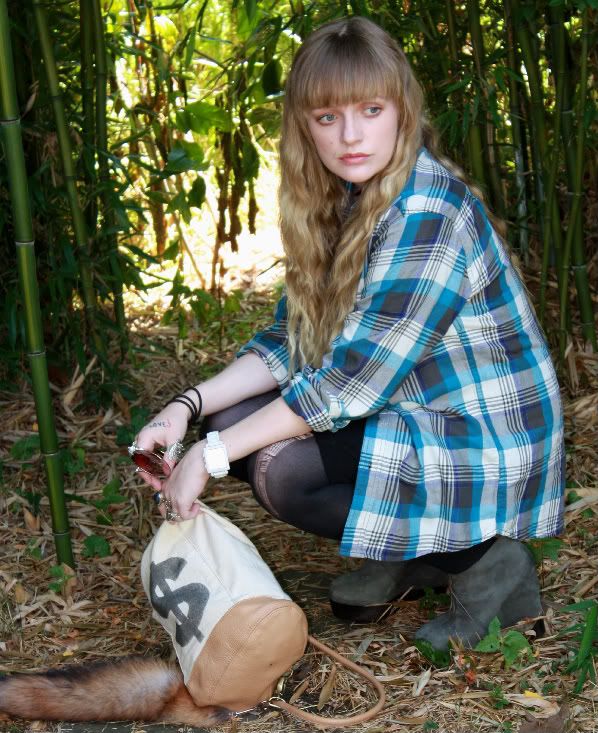 Today was my baby shower; it was so much fun and everyone gave us such beautiful gifts. I actually wore my Chanel booties to the shower because they're more comfortable, but I had the Atacomas on this morning. We love sitting on the back porch off of our new backyard and having our morning coffee ... such a nice change from the deck at our old place that overlooked construction scaffolding.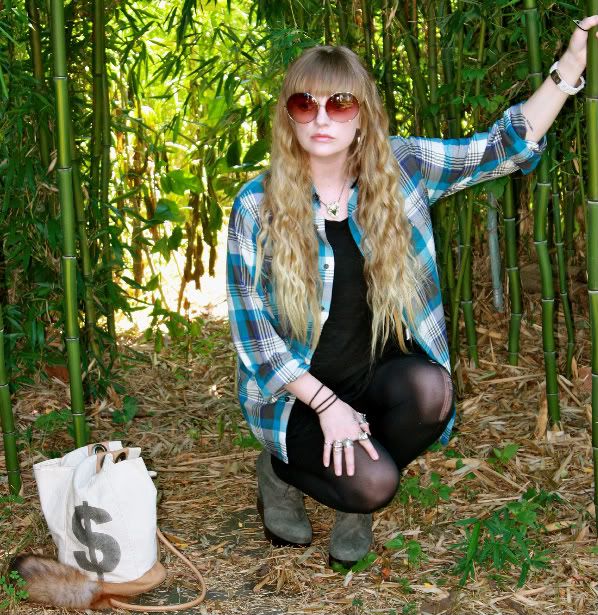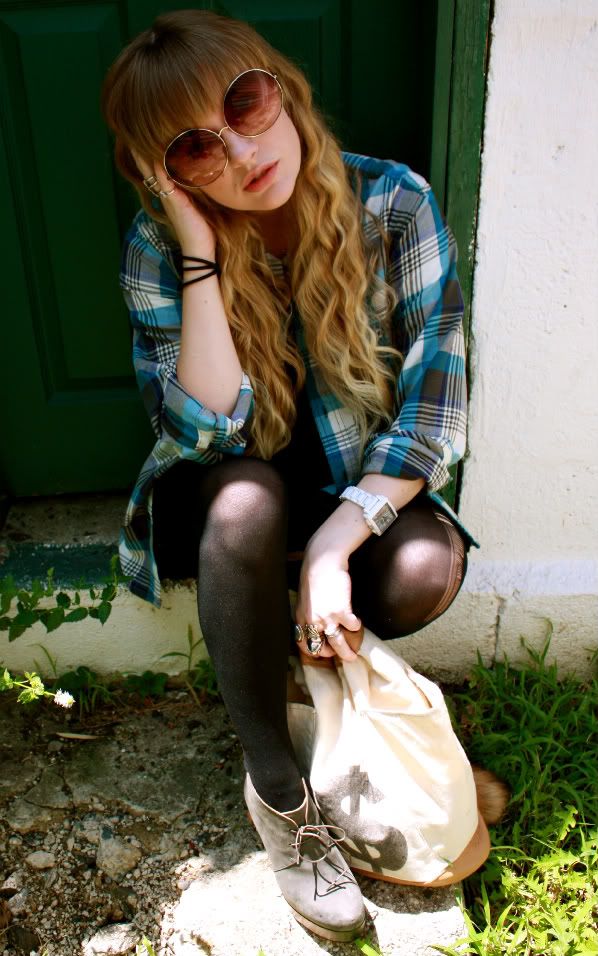 Hope everyone had a wonderful weekend! More soon. &hearts