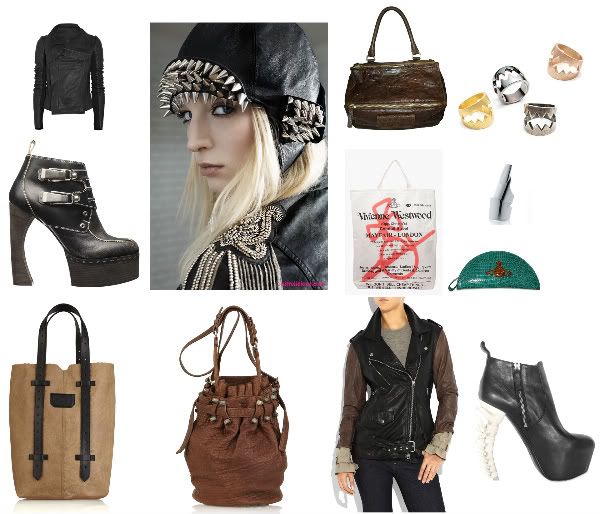 click for [massive] size

I GOT A FEVER AND THE ONLY PRESCRIPTION IS NOT MORE COWBELL, BUT:

Left to right, top to bottom: Rick Owens leather jacket, TopShop a/w '10 leather spiked hat, Givenchy Pandora, Eddie Borgo beartrap ring (rose gold or silver plz), Proenza Schouler f/w '10 boots (duh), ridiculously large and amazing Westwood tote, Di$count ring for Meadowlark, green Westwood clutch, Proenza Schouler "paper bag" tote, Alex Wang Diego bucket bag, Phillip Lim two-tone leather jacket w/cuff detail, DSquared spine boots (DUH).




Random black & whites fyvp ...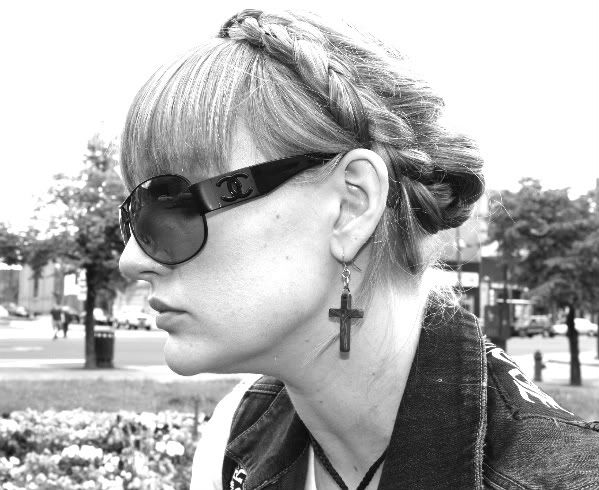 Chanel aviators, custom surgical steel crucifix earring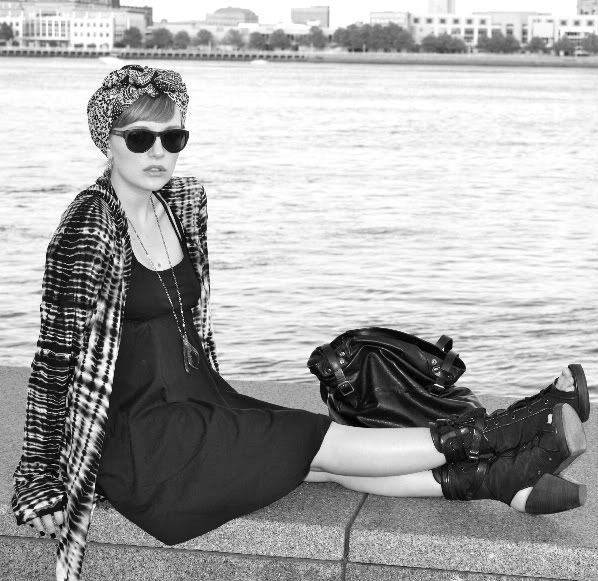 custom tie-dyed silk blend cardigan hoodie, Topshop dress, Jil Sander shades, Phi boots, Jas M.B. leather shopper, H&M scarf, the prophet bronze owl claw pendant courtesy of Blood Milk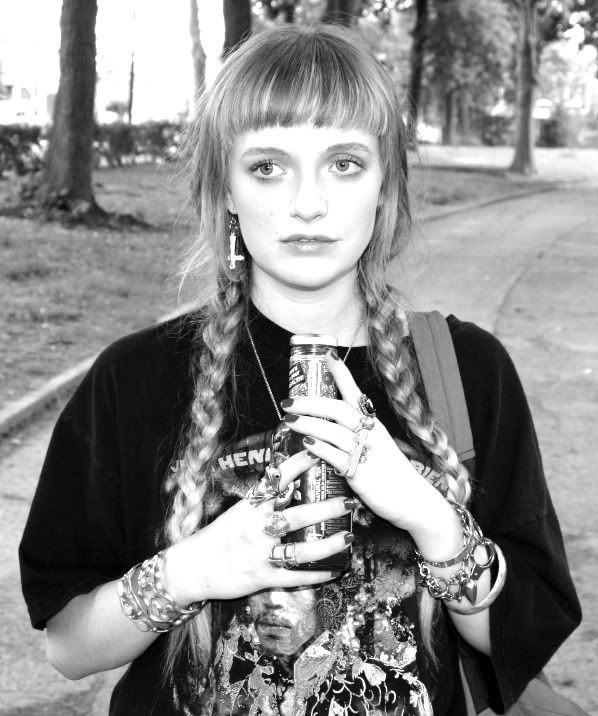 vintage Hendrix Experience shirt, various accessories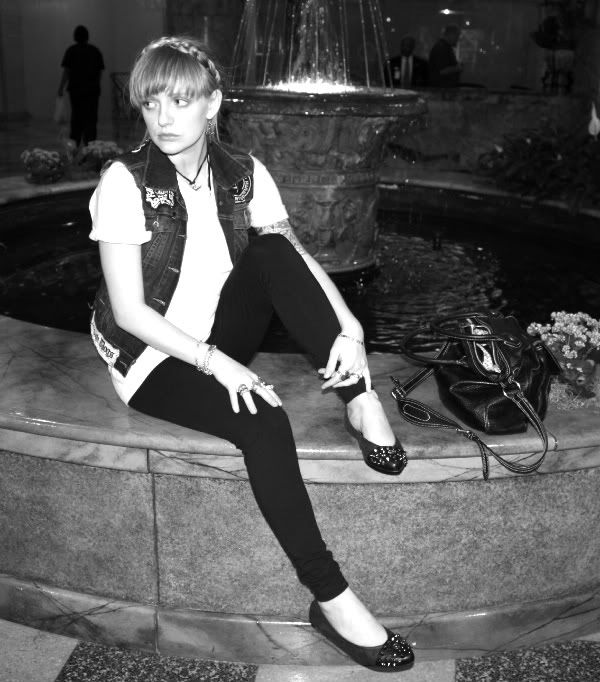 DIY patched denim vest, Givenchy studded flats, Marc Jacobs bag

I'm working on modifying a pretty sick studded vest ... just need to get the back "artwork" finished. Once it's completed, I'll share. More soon; have a fantastic Tuesday! &hearts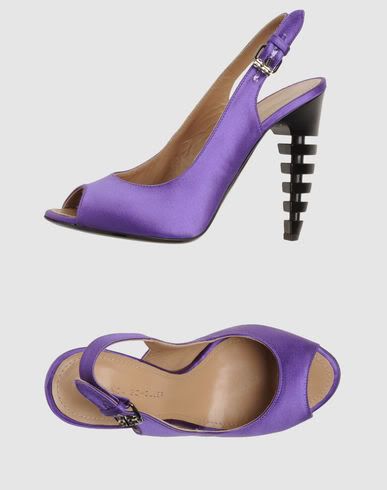 EDITED TO ADD: I am selling these fantastic Proenza Schouler purple satin slingbacks that are BRAND NEW and will come with their original box. I don't like hocking things on here, but I can't deal with eBay's ridiculousness right now. These are gorgeous with sculpted heels and peep-toes with a halter-style buckle on the back straps. It pains me to sell these but they're just a little too small for me (late term pregnancy=swollen feet). Size 38, will fit a 37.5 best. $200. Email halcoholic@gmail.com if interested. Thank you!