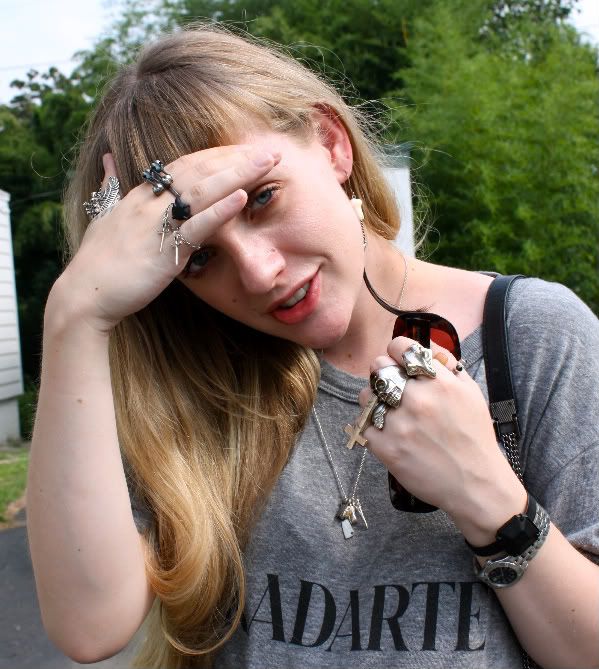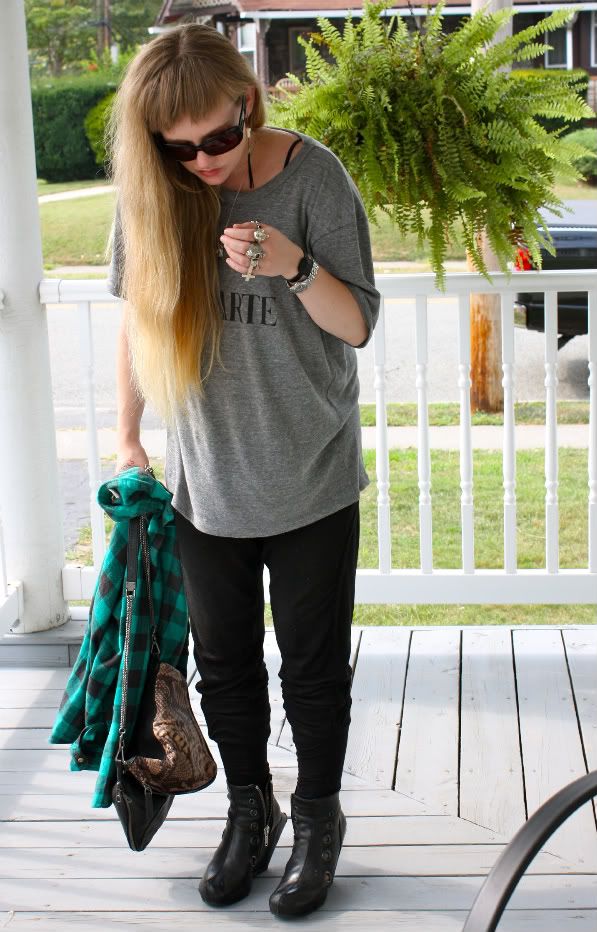 Rodarte t-shirt, Alexander Wang sweatpants, Rick Owens boots, vintage flannel, BOYY Slash bag, DKNY shades.

Junk pile: Gifted sterling unisex eagle and XL skull rings by Alberto Juan, oxidized sterling 2-finger hummingbird skull ring courtesy of Blood Milk, Forever 21 cross ring, Margiela powder-coated brass "diamond" bracelet & ring, gifted 2-finger chain ring w/ crosses by Ferociter, Swiss Army watch, gifted essence of two earring by L.S.D., sterling/onyx rosary thumb ring, gifted sterling falcon skull ring by Blue Bayer, Marc Jacobs necklace w/ Erica Weiner & other custom charms.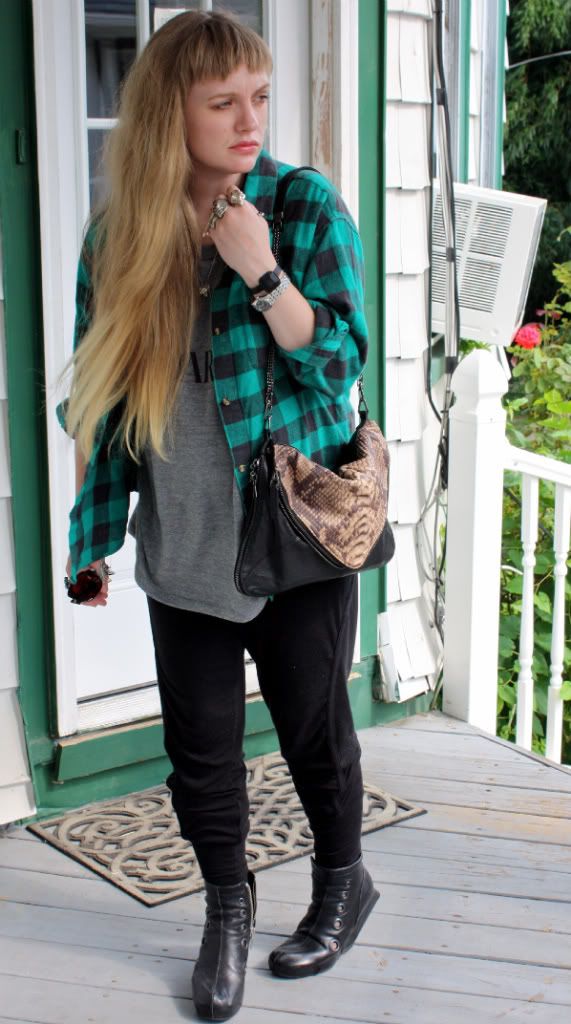 These Alex Wang sweatpants have been a lifesaver during pregnancy; I never bothered buying any maternity clothes and just stuck to comfortable basics that I can wear post-pregnancy as well. These and my 3 Topshop maxi skirts have been my alternating bottoms lately. I threw them on yesterday with my Rick Owens fin wedges and my Radarte tee to run some errands.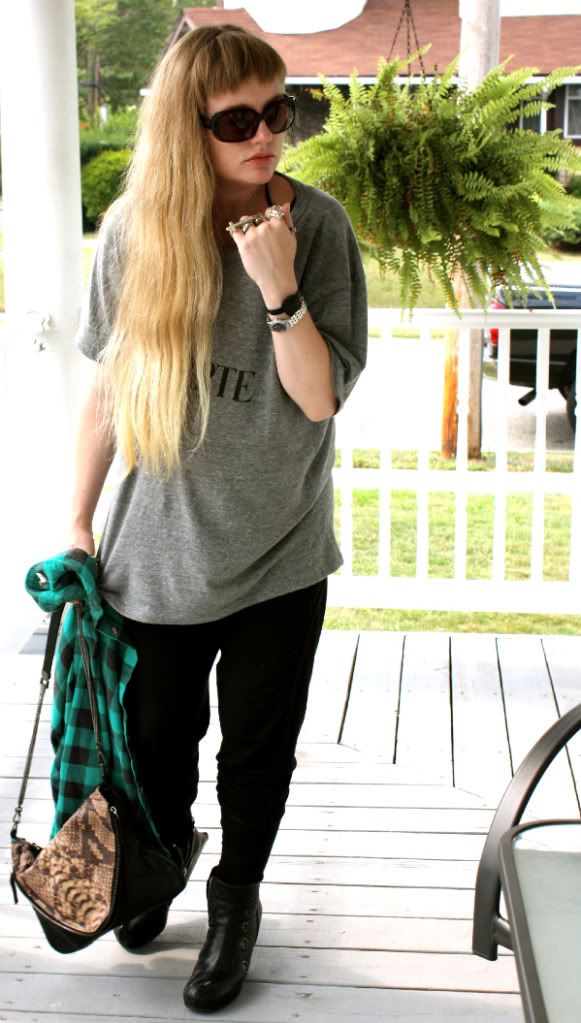 I just recently discovered that the detachable chain strap on my BOYY bag can be clipped up to be made short. I like it better long, but that's still pretty cool regardless; I think this may be my favorite leather bag. It's smaller than my other bags (which prevents me from hauling around too much useless shit) and ridiculously versatile. This is what my hair looks like when I just wash it, brush it out, and let it air dry. I like it better wavy, but I've been slummin' it a lot recently. Having a ton of long hair in this humid weather is totally not fun, and I always fantasize of chopping it all off into a boy-cut. However, I'd probably just look like a little Dutch boy and would regret it terribly, thus I suffer with all of this hair.

Cutting it short today -- I need to finish up a few DIY projects for the nursery. We've been racing against the clock trying to get everything done before baby decides to arrive ... which hopefully is soon, because I can't carry this big belly around in this heat for much longer! Be well. &hearts