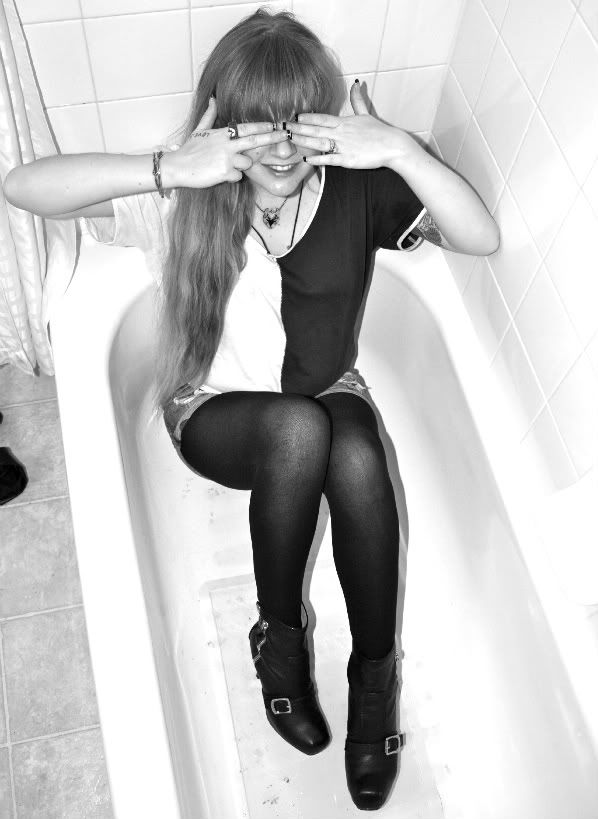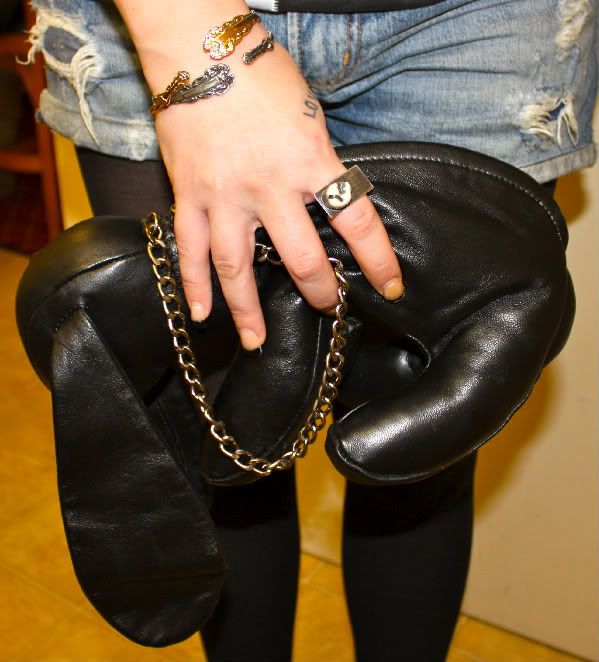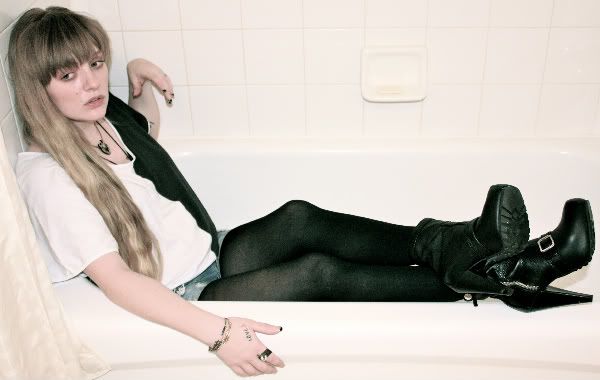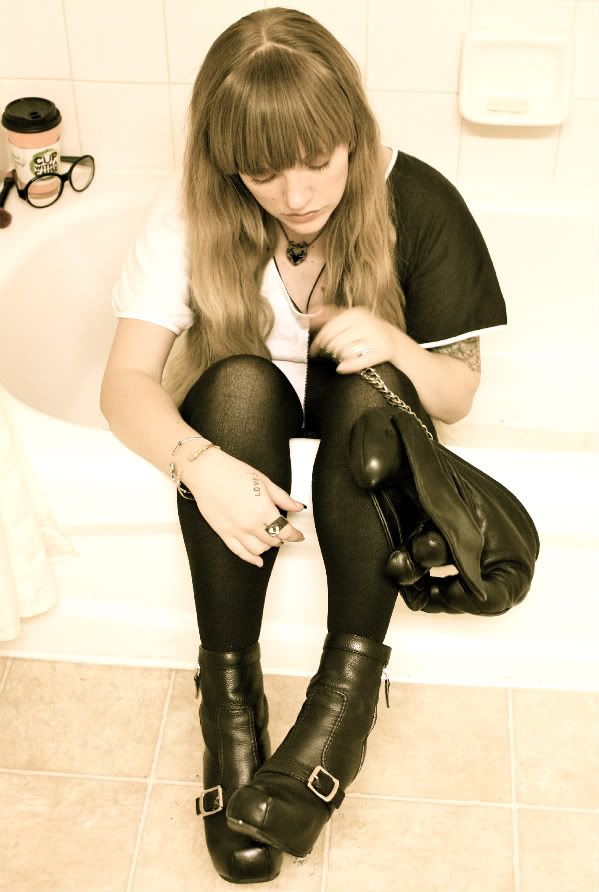 T-shirt by Patrick Mohr for Not Just a Label, Proenza Schouler moto booties, Mandy Coon leather bunny bag from Opening Ceremony, Zara cutoffs, unbalanced wisdom tooth ring and stag shield pendant courtesy of L.S.D., sterling & 14kt gold vermeil silverware bangles courtesy of Alberto Juan.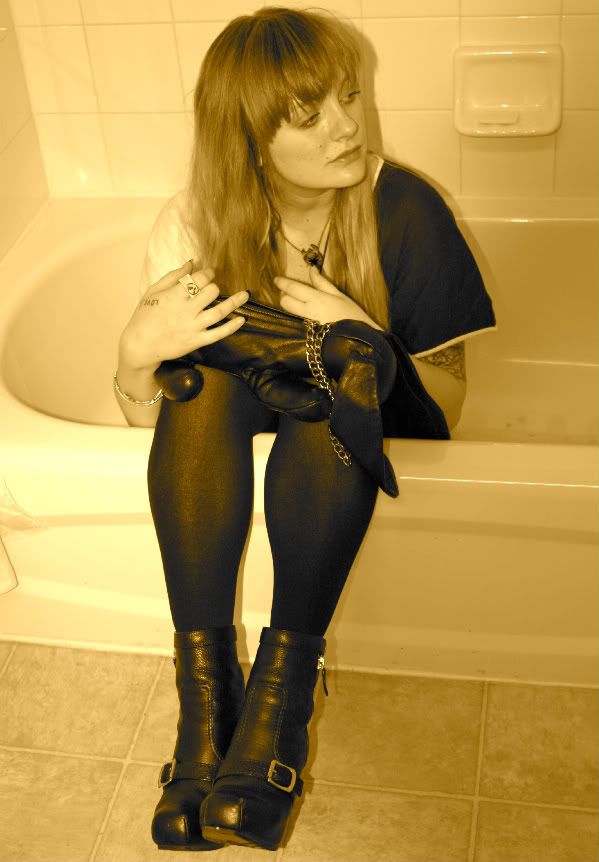 Hello from a hotel in Germantown, Maryland ... my family and I went to spend Thanksgiving with my in-laws. They had yet to meet the baby, so this was a particularly special visit. My mother-in-law ordered a Chinese feast and served pie & cake for dessert; my husband and I ate ourselves sick while his parents fought over the little one. It was beautiful times all around.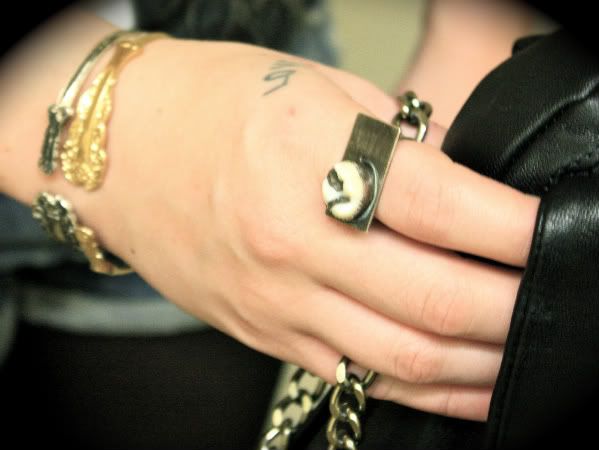 L.S.D. recently shipped me an extremely generous goody package all the way from New Zealand containing the feeling a little unbalanced ring, which is crafted from a human molar (complete with fillings) set atop oxidized solid sterling. I think this may be my favorite L.S.D. piece. I love the offset placement of the tooth, and like everything else Charlotte makes, the detail is incredible. Each one of these rings are completely unique, as not one tooth is the same. Certain L.S.D. treasures have such an organic feel, and I love that. Also in the package was another insanely cool piece that I will be sharing on here very soon.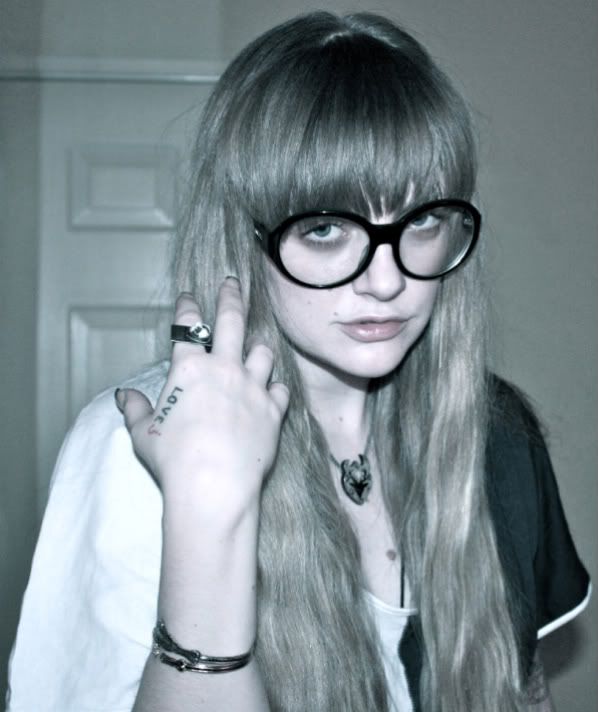 I was equally excited when I received these exquisite sterling & 14kt gold vermeil silverware bangles, compliments of Alberto Juan. I always feel like my words sort of fail me when I attempt to describe the all-around superior design aesthetic of Alberto Juan creations. These bangles are beautiful and so wearable. I liked the way they looked juxtaposed with the L.S.D. pieces today -- the delicate, "antiqued" appearance of the bangles next to the macabre, industrial style of the ring and pendant worked (for me, at least), and I got tons of "where did you get your jewelry?"s this morning during a 7-11 coffee run.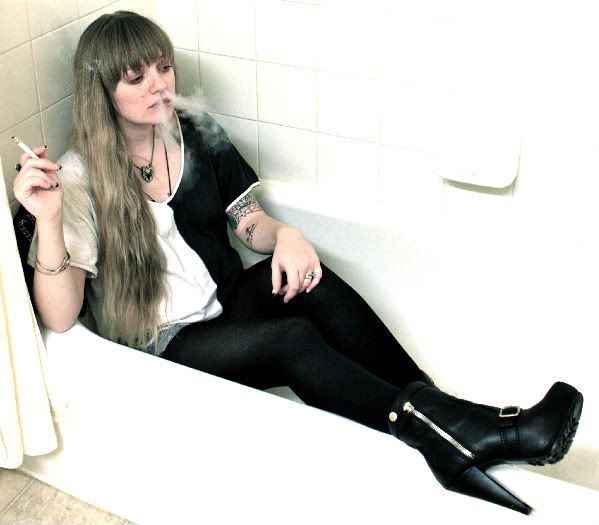 I coveted this shirt for awhile; I love the inside-out stitching and the little NJAL cow logo embroidered on the bottom of the white panel. They have some pretty neat duds at that shop.

Off to sleep I go .. I hope everyone had a wonderful holiday spent with your favorite people &hearts