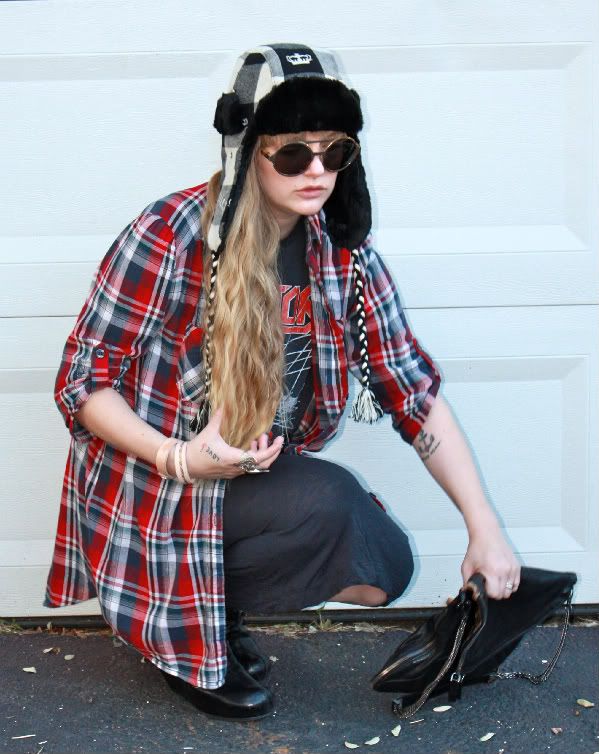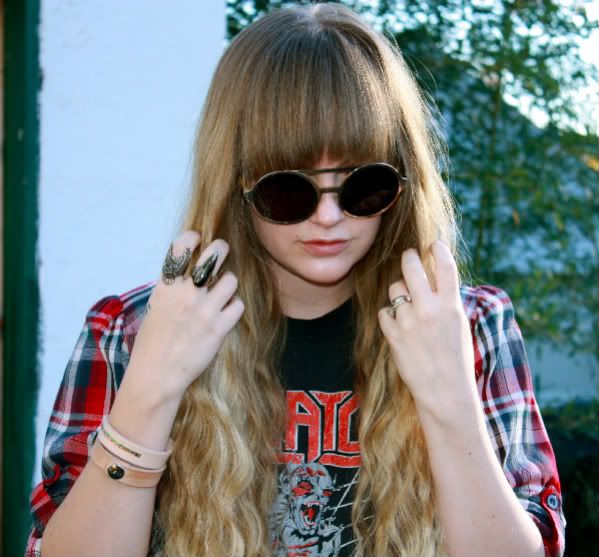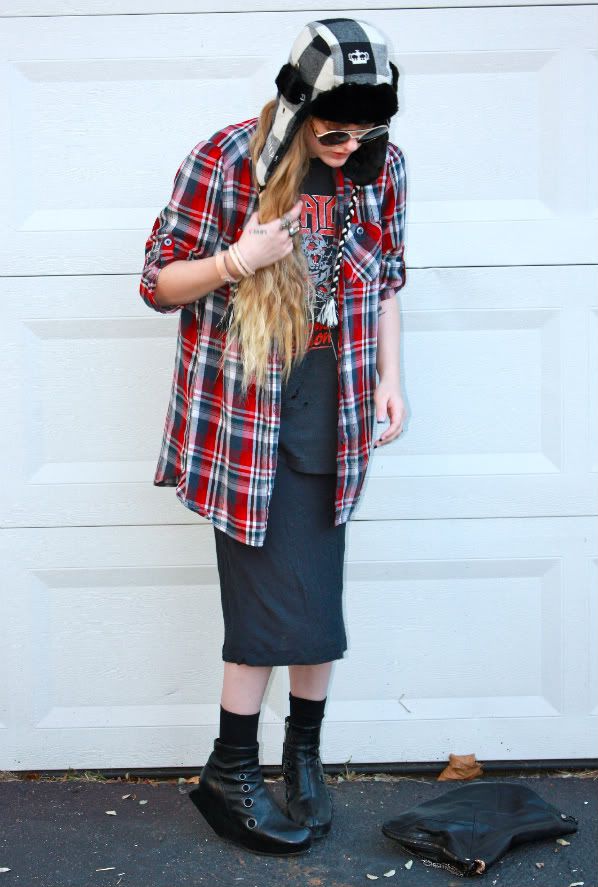 Topshop skirt, Rick Owens boots, vintage plaid button-up, vintage Kreator shirt, Karen Walker "Righteous" sunglasses, Juicy Couture trapper hat, Boyy Slash bag.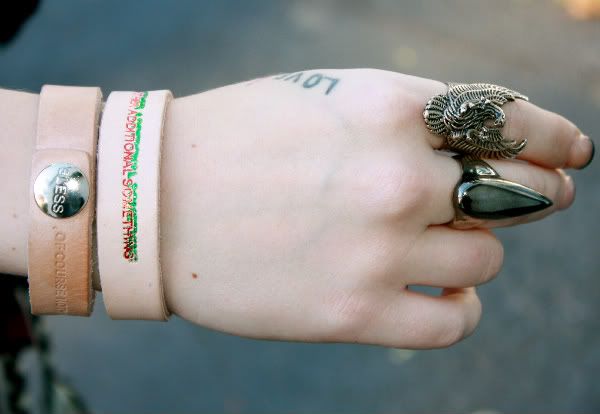 Leather strap bracelets by Bless, sterling unisex eagle ring courtesy of Alberto Juan, talon ring courtesy of Leviticus. I need a fill-in badly! The Bless bracelets are too cool-- the one with the colored letters is 3-D! From Ooga Booga.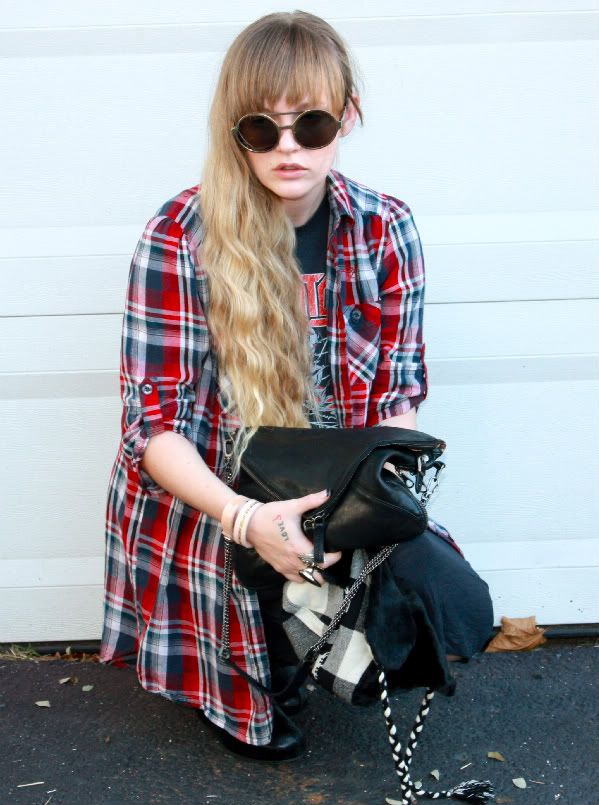 I love these shades by New Zealand designer Karen Walker ... I had seen them on a local girl (weirdly enough) and then again on Rumi, and I thought they looked so neat and unusual. For some reason I always have to take glasses with those nose pads to be adjusted.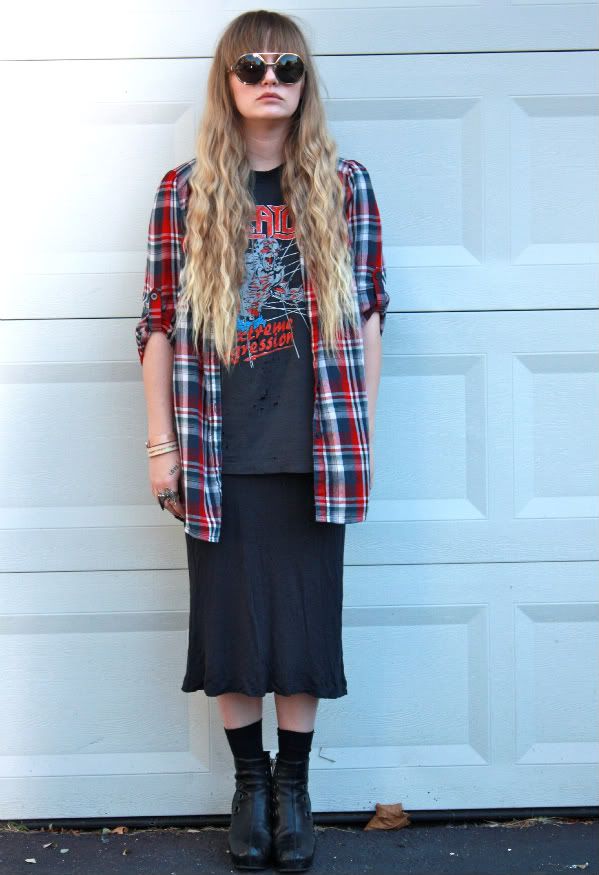 The Topshop skirt is actually a maxi that I have hiked up over my ta-tas. I never iron maxi skirts, I just really like the way they look all wrinkled.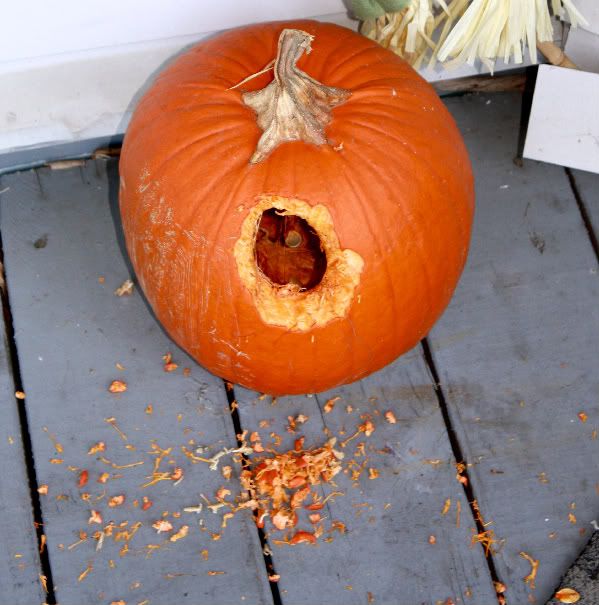 Squirrels are abundant around here, and they always eat the pumpkins. Have a good Sunday afternoon. &hearts