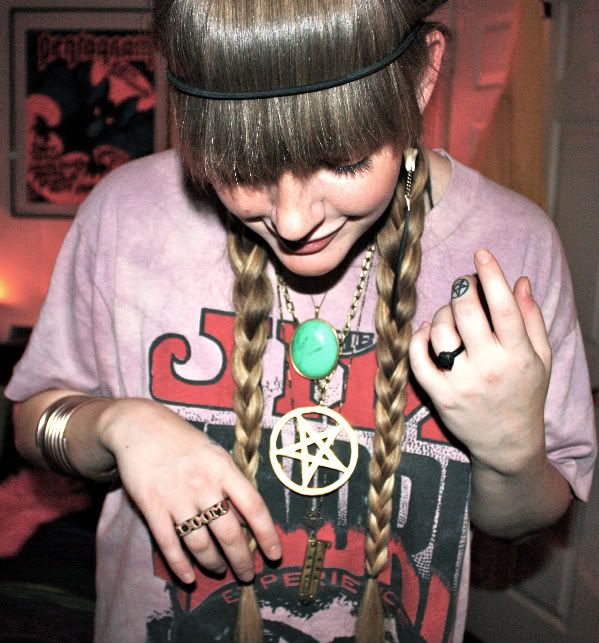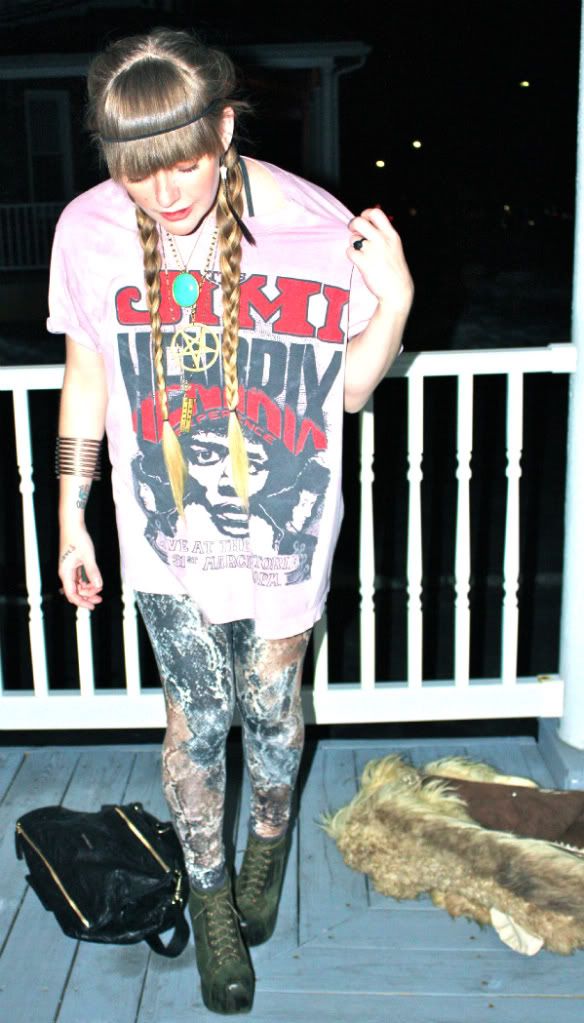 Vintage 70s Hendrix shirt, Topshop snakeskin print leggings, Jeffrey Campbell boots, vintage 70s faux fur & embroidered suede vest, Givenchy Pandora bag, rose gold DOOM ring courtesy of Adelina Mictlan, essence of two earring courtesy of L.S.D., vintage brass spiral cuff, vintage pentagram pendant, turquoise pendant by Lucky, butterfly knife pendant courtesy of Blood Milk, Margiela powder coated brass ring, Ray Ban custom tinted aviators.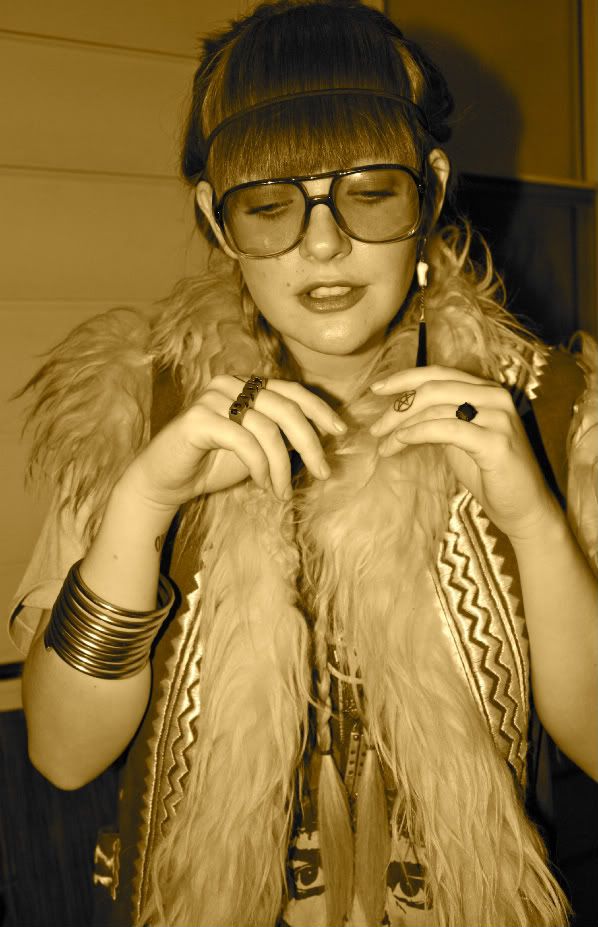 Sorry it has been sooo unacceptably long since my last post. Sincerely. Between taking care of the little dude, the new RTW line I am launching with my partner, and the busy year Pentagram is having in preparation for the release of LAST RITES (which will be released in April; the 11th in Europe and 12th in the U.S., as far as I understand), it has been hard to focus on not looking like a total slob a lot of the time.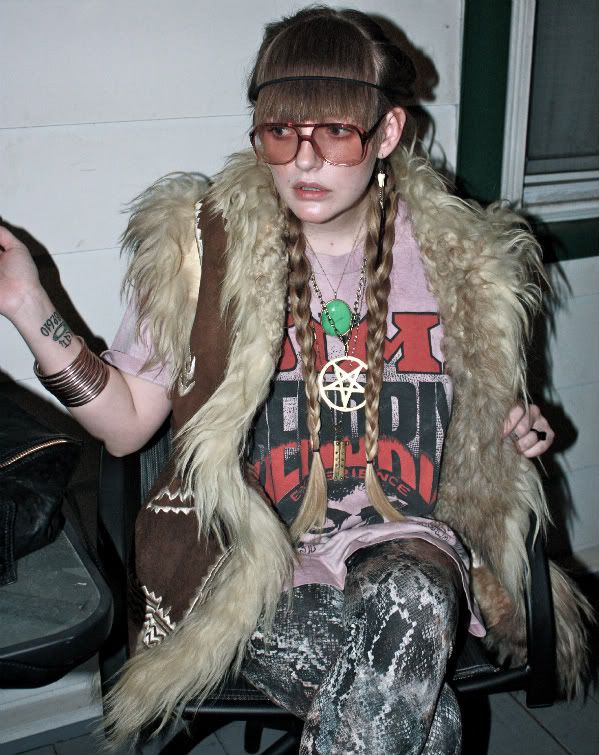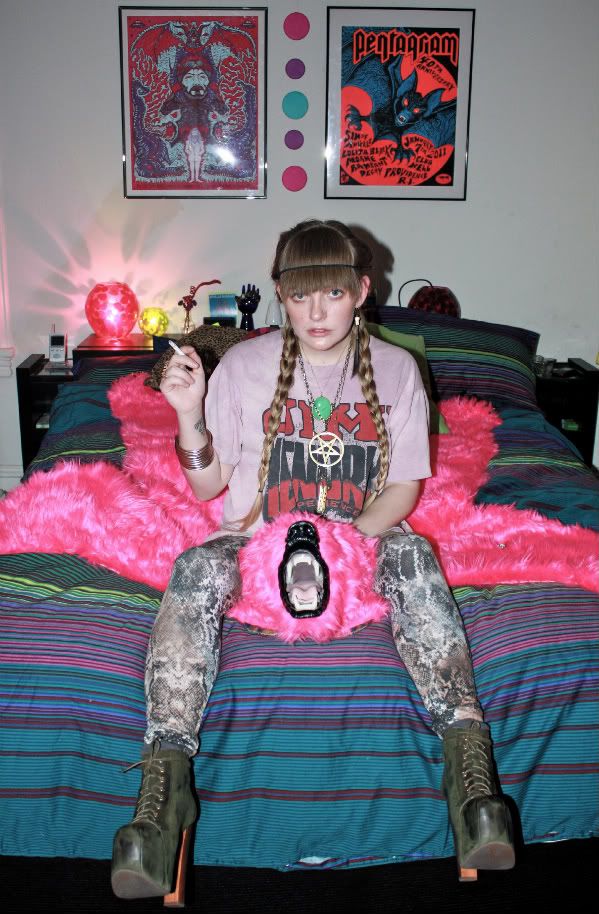 Aside from my badass authentic vintage purple Hendrix shirt (I only like Hendrix shirts when they say "THE EXPERIENCE" on them, because even now listening to him is such a fuckin experience ... not to mention Mitch Mitchell, god rest his soul, was one of the most incredible drummers in history), I wanted to share a couple particular things in this post: one being the amazing hot pink handmade faux bear skin rug that was so generously gifted to us by the lovely people over at Fringe. The rug will actually be used in a photoshoot with my husband, but I had to get a few with it as well.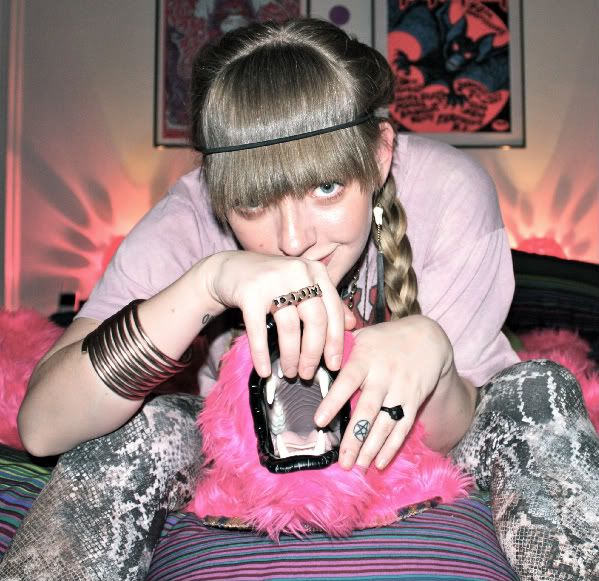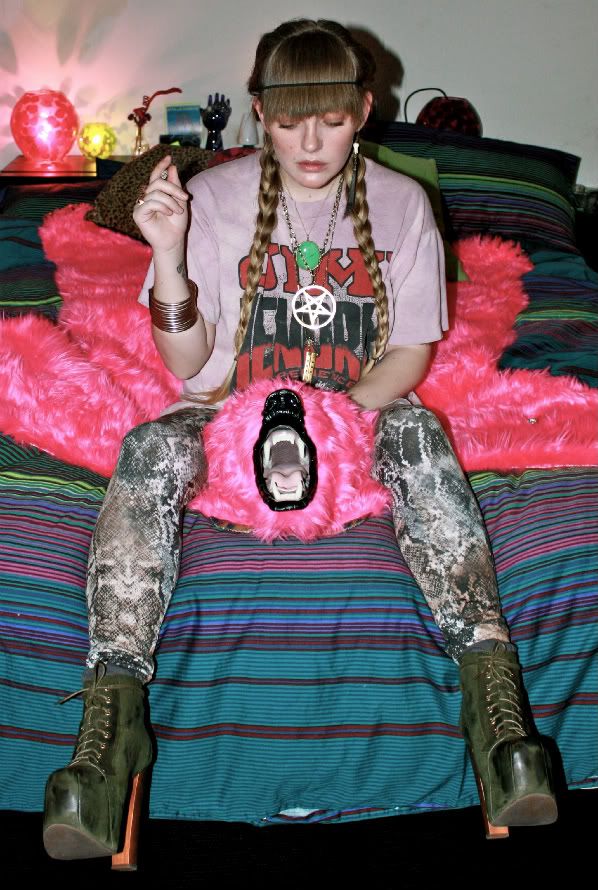 The craftsmanship on this bear is jaw-dropping. When we first moved into this apartment, we decided we wanted one room retro-kitschy: the bedroom. I looked for months for the perfect bear skin rug to no avail ... they were all either too goofy/cartoonish-looking, or obviously designed for children's bedrooms. Fringe's bear rug is better than the real thing -- for real. To create the detail on the nose, mouth, tongue, eyes takes true skill ... this lady even has claws. Want one of your own? They make them in pretty much every color under the sun. They're crafted to be rugs, but look great thrown on the bed as well.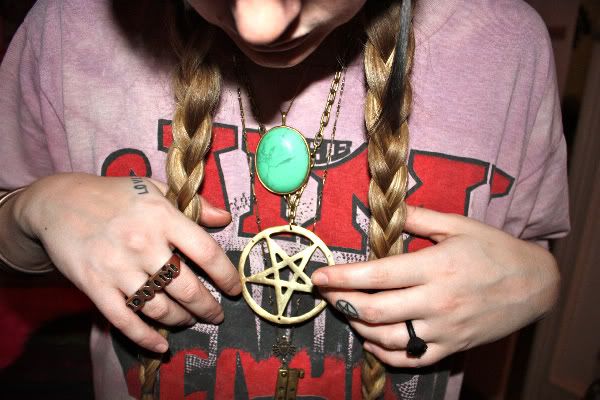 I've been drooling over this DOOM ring by Adelina Mictlan ever since I first laid eyes on it. It is a two-finger ring, but -- like her other multiple finger ring designs -- it doesn't feel like one. I'm not sure how she does it, but this ring is so easy to wear. I believe this is rose gold-toned brass ... I'm really into rose gold costume jewelry right now. Like the other brass ring I own that was designed by her, this one doesn't turn me green. It's obvious a lot of care is put into her designs. She also makes this ring in sterling silver, and a matching one that says GLOOM. Love it.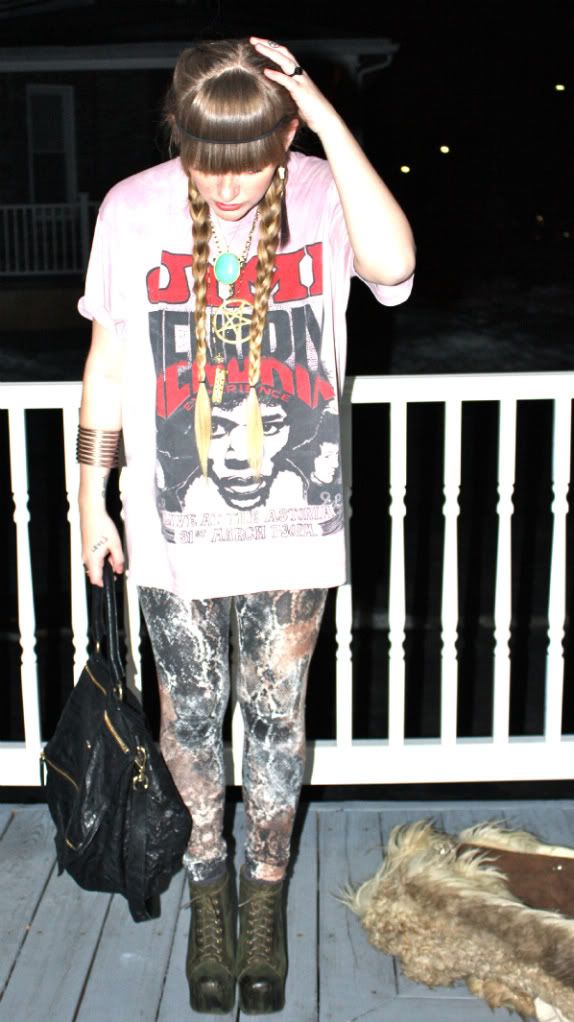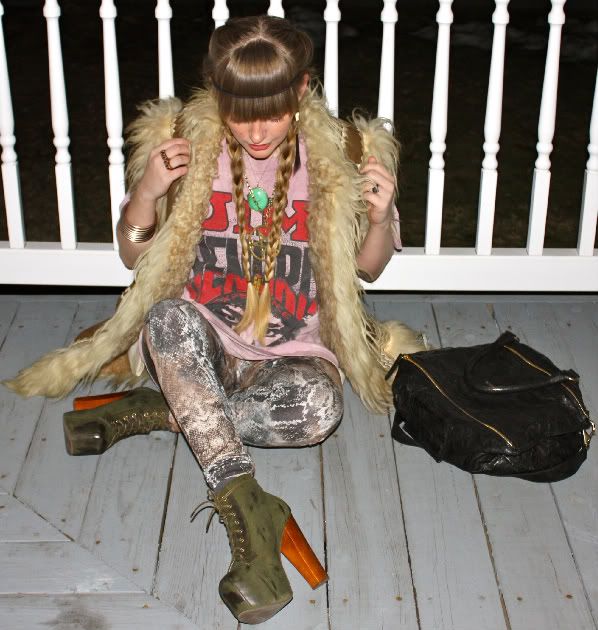 These snakeskin leggings were so cheap on Topshop about a month ago, so Bobby and I both bought a pair. They're remarkably comfortable. And I still love the Lita boots ... sorry, haters.

More soon (no, seriously). &hearts

††††††††††††††††††††