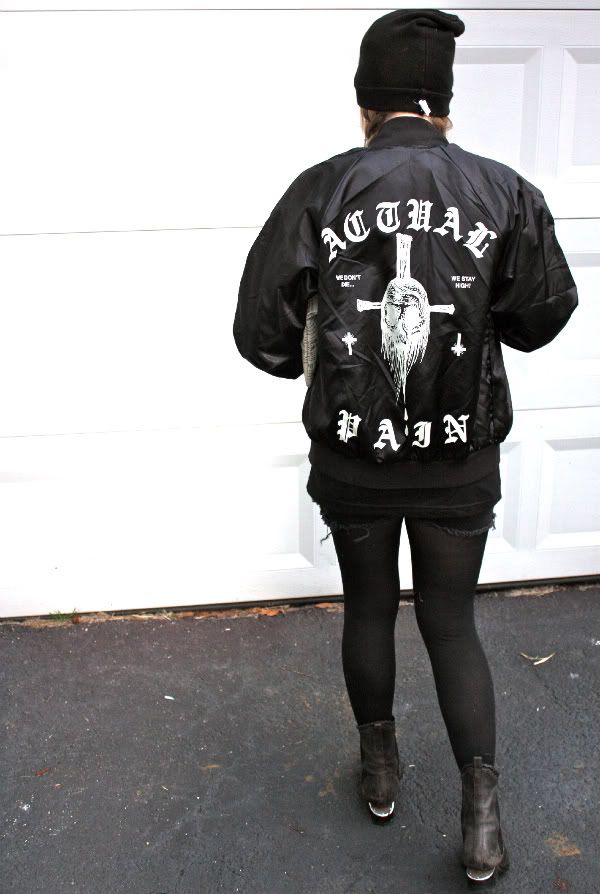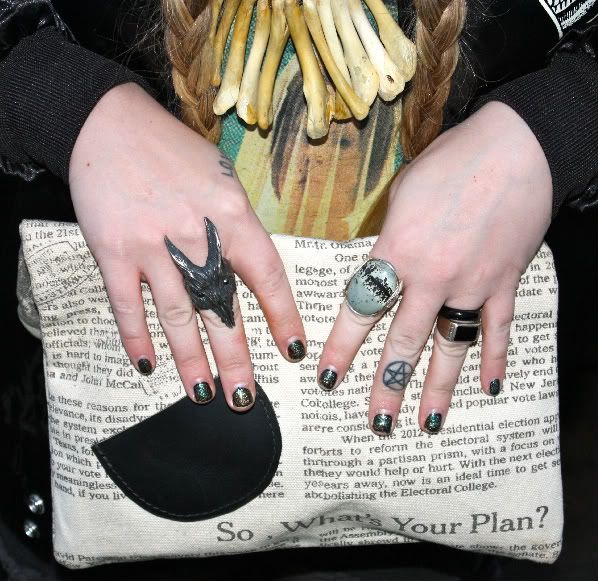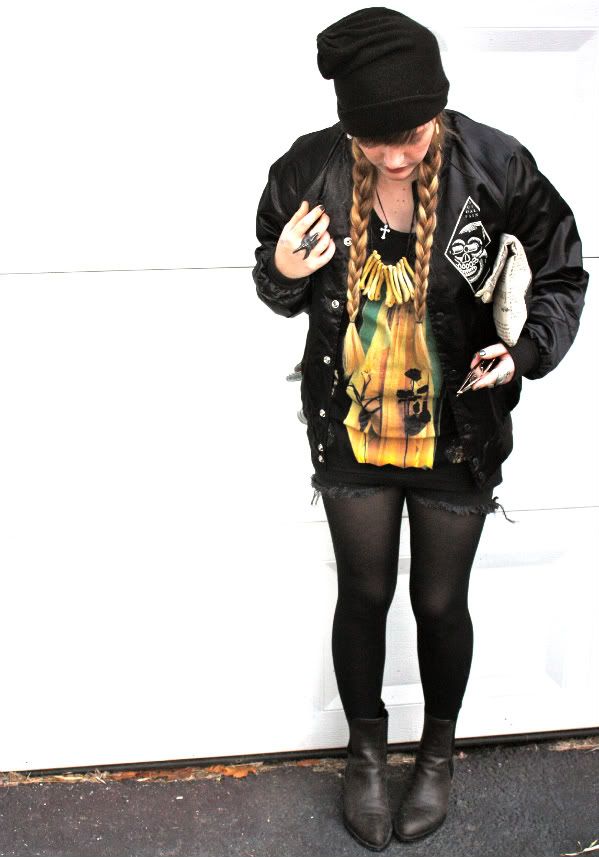 "We Stay High" snap-up jacket, Siren's Song tank top, and sterling Baphomet ring courtesy of Actual Pain, No Future cutoffs w/ tights, Alexander Wang Beatle boots, Alexandra Cassaniti newspaper clutch, XL jasper stone ring, DIY bone necklace, tooth/hair earring courtesy of L.S.D., BDG cashmere beanie, Ray-Ban aviators.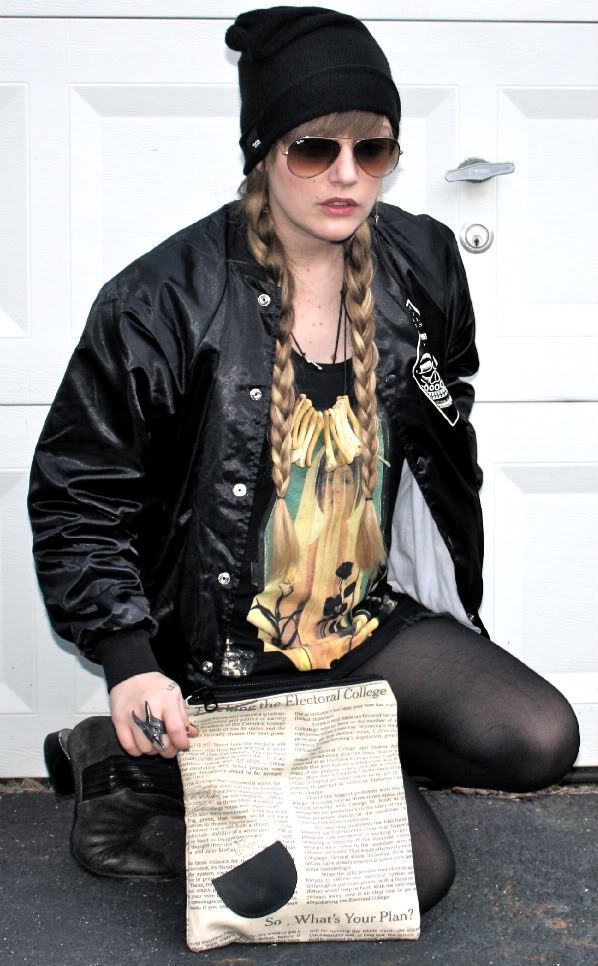 Posts have been sporadic for two reasons: 1) Bobby, my default photographer, is on tour in Europe. "Last Rites" dropped on Tuesday -- hooray! You can grab a copy here. 2) All of my time has been consumed by Käärme. But that is okay, because the pieces are looking awesome.

How amazing is the baphomet ring by Actual Pain? The new collection, Icons of a New Mythology, is sick -- how could I resist this jacket? And a few other warm-weather "basics," of course ...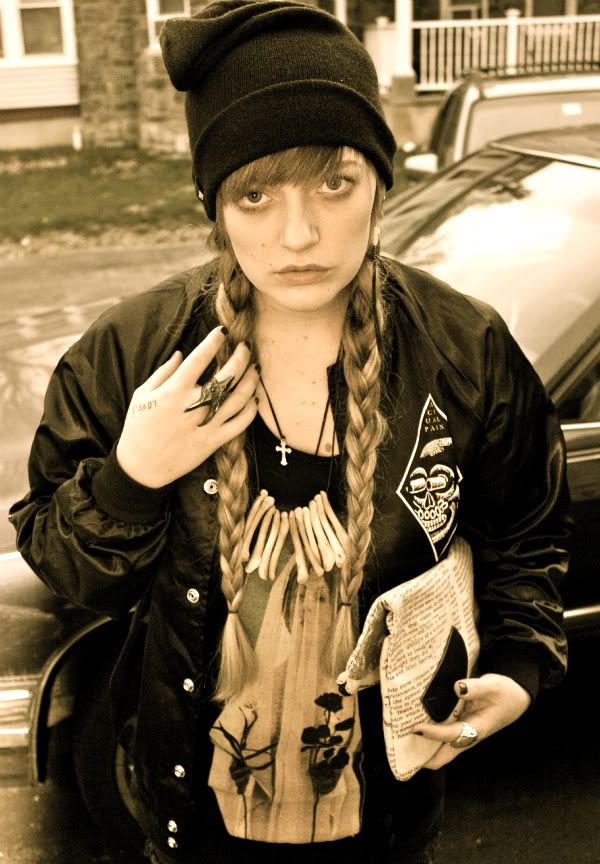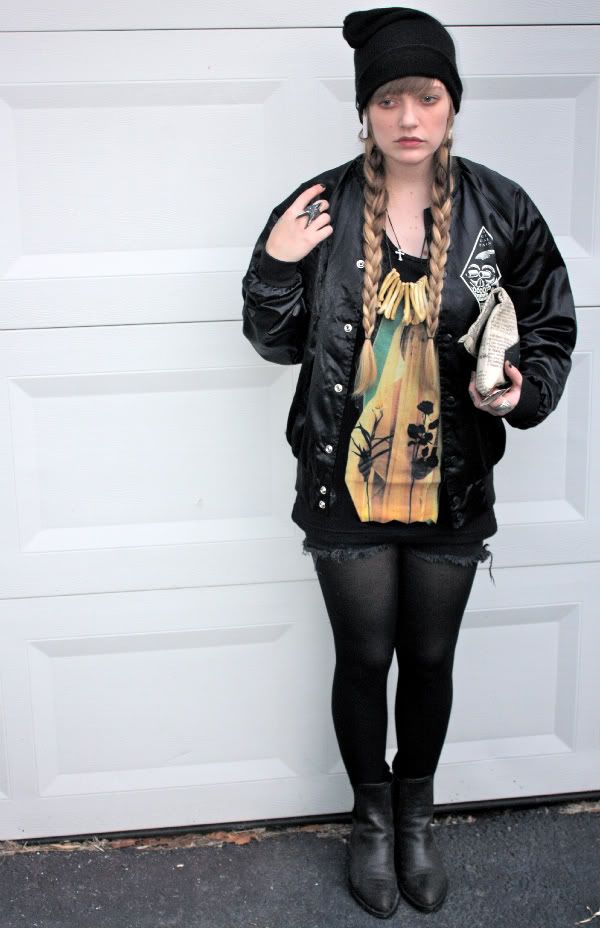 Here is a photo of me & my husband from the latest issue of SPIN magazine: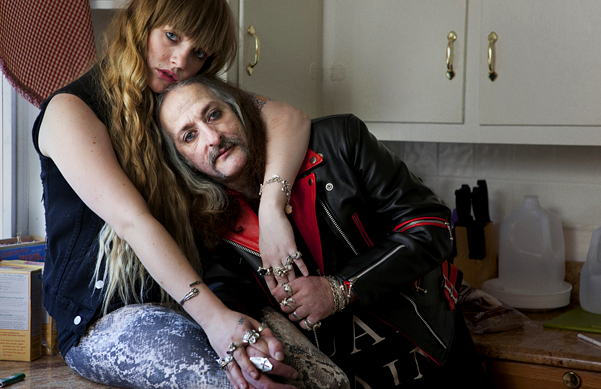 It was so great working with SPIN and I'd like to thank David Marchese for the copious amounts of time he devoted to traveling & research in order to write this article, the SPIN photo crew, and all of the designers (Straight to Hell, UNIF, Angela Monaco, Actual Pain, Adelina Mictlan, and Blood Milk) who helped style the shoot. You can read the article here.



††††††††††††††††††††