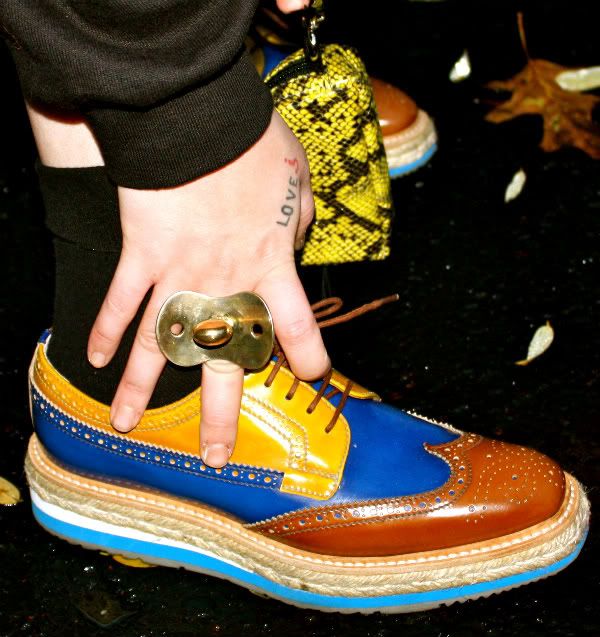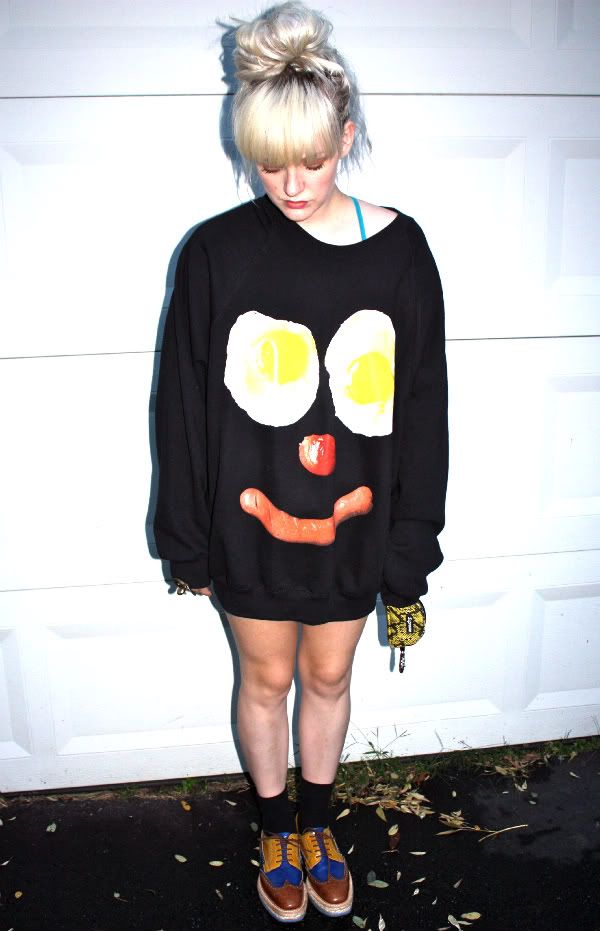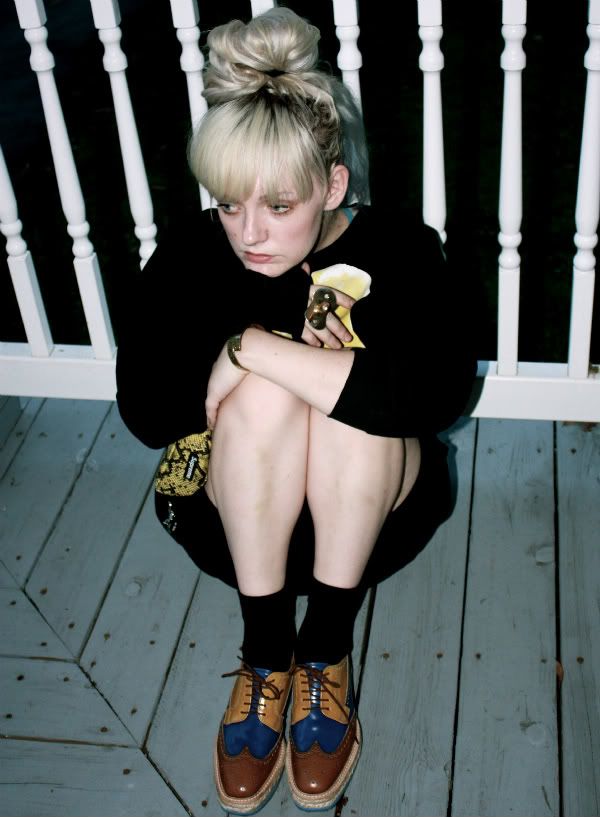 Ashish x Topshop sweatshirt, Prada brogues, Supreme clutch, Käärme pacifier ring, Monserat De Lucca ruler cuff.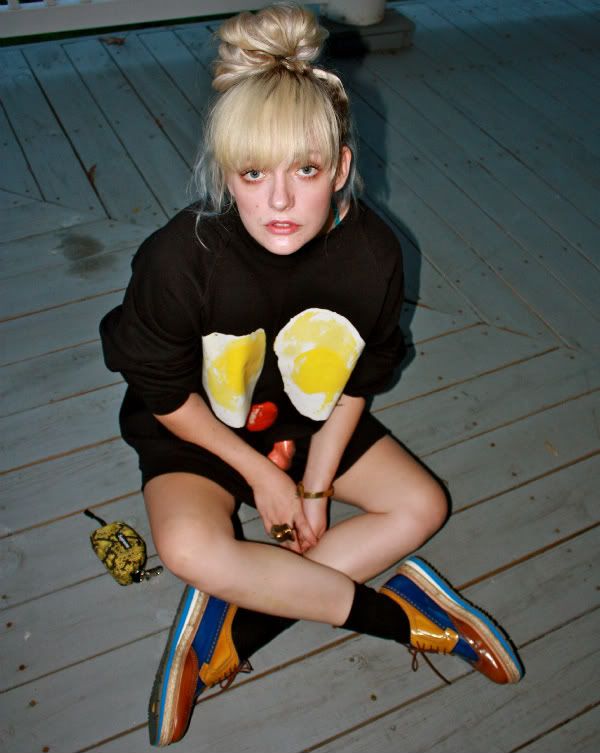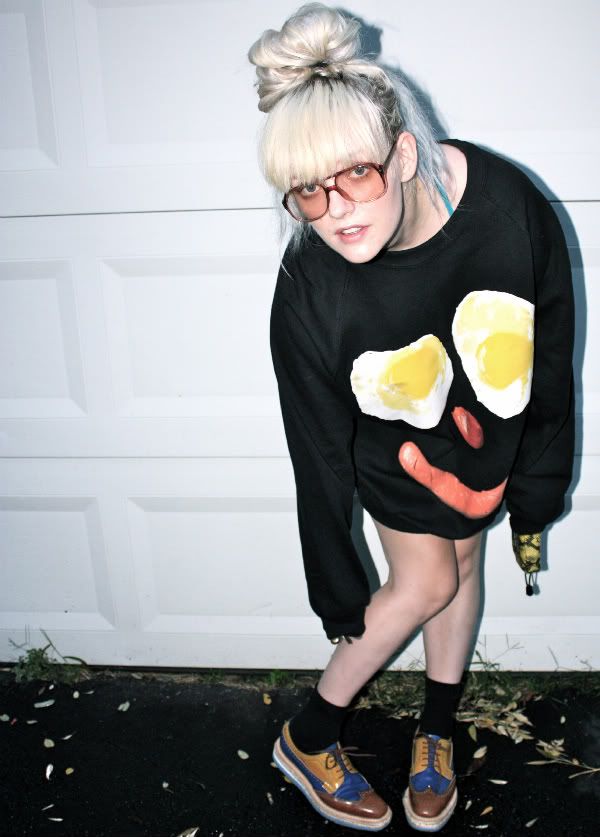 Not much to say here, I'm so crazy busy preparing for the new Käärme pieces that will be released this weekend as part of our Fast Drums & Numb Gums a/w '11 collection .. super excited about that. Anyway, I've had this sweatshirt for literally like, a year, forgot I owned it, and then it popped up when I was doing some closet cleaning. Ridiculous, huh? Glasses are custom Ray-Bans.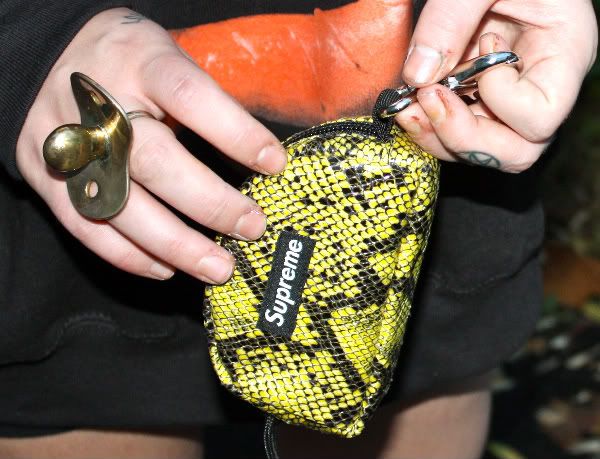 I bought this little change purse after Amanda blogged about it, and I love it. It's a fun switch-up from my Y-3 wallet and is nice to carry around just this little thing rather than a massive bag sometimes. Still obsessed with our pacifier ring; I don't see that changing anytime soon. My nails are destroyed from tie-dyeing our new "Omen" shirts .. it's worth it though, because they look so fukkin badass.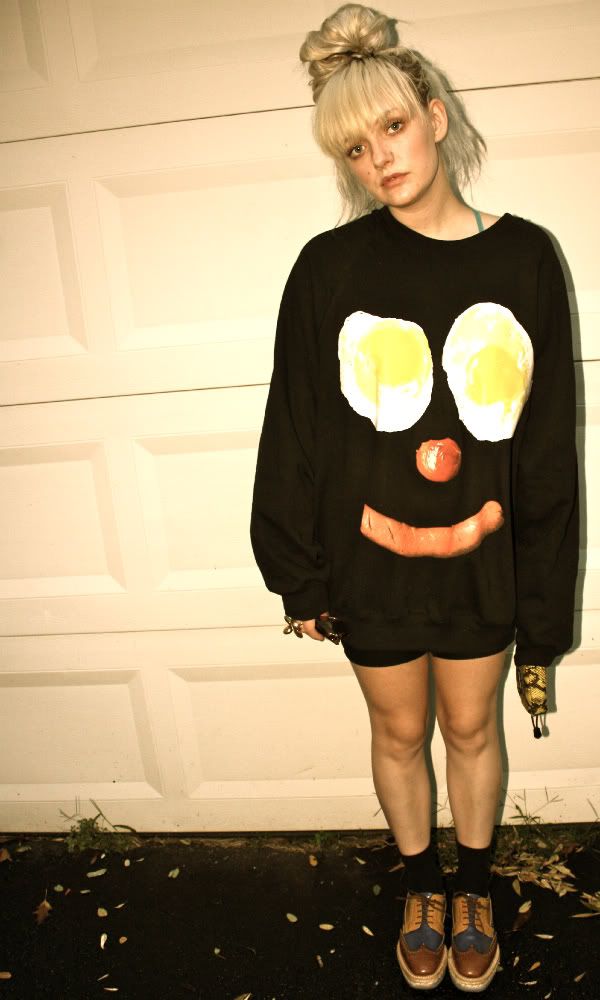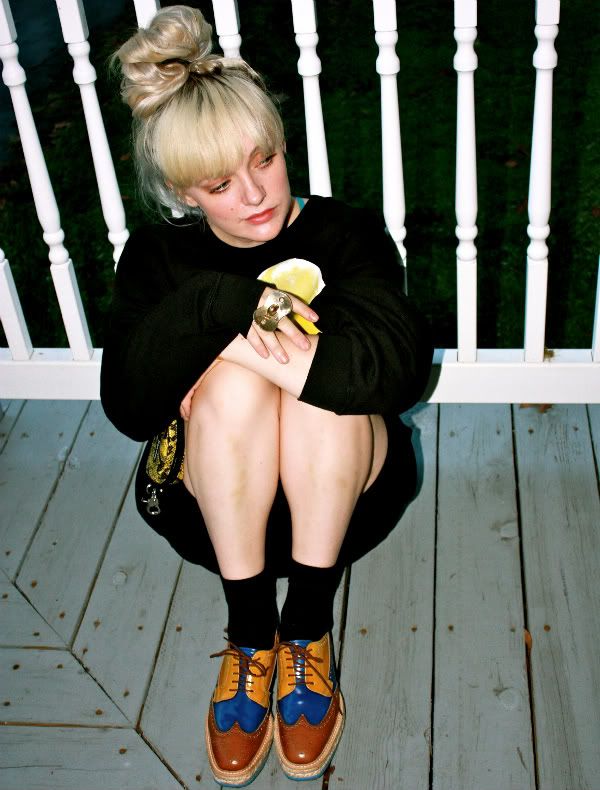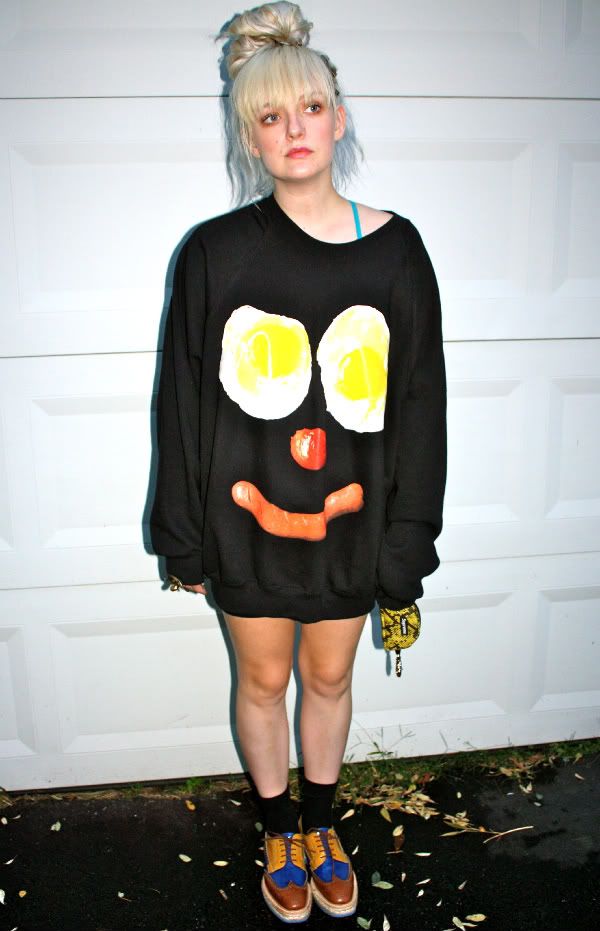 Are these shoes worth all their hype? Hell yeah! I get compliments all the time. My husband, however, hates them and calls them Pee Wee Herman shoes. Oh, well. More soon! &hearts