I just scored these beauties on eBay: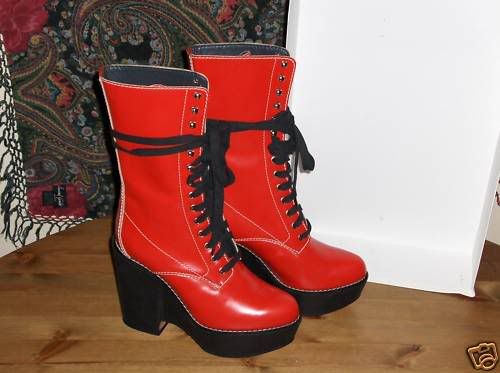 High red leather Chloe "Doc" boots from several seasons ago ... so excited! Doubtful, but I hope they come before we leave. I've wanted these boots for so long and they were JUST listed in my size. Such a great shoe. Anyone who owns this boot, are they comfortable?

My husband hates lace-up boots, but he still has these incredible red platforms he wore in a photoshoot with Death Row in the 1980s:




Photo credit: Death Row Archives

Have a great day!