Good morning!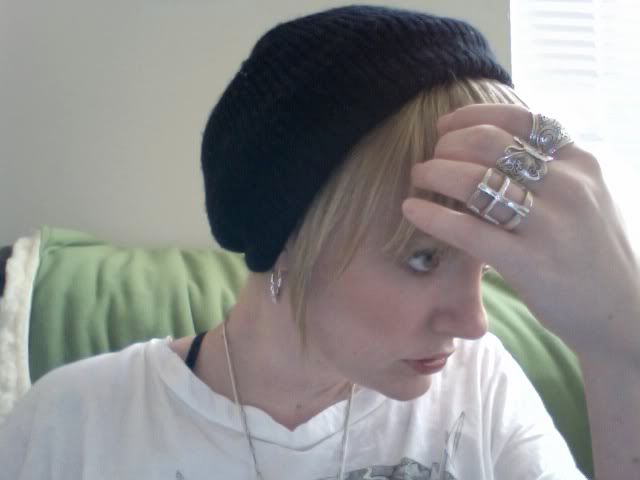 Rings: custom sterling silver shield, large sterling butterfly ring (I've had this for years but they're selling them online at some boutique now -- the name escapes me), Pamela Love cross ring. I need a bang trim! I have no idea where the beanie is from. It's one of those things that just turned up at my house one day.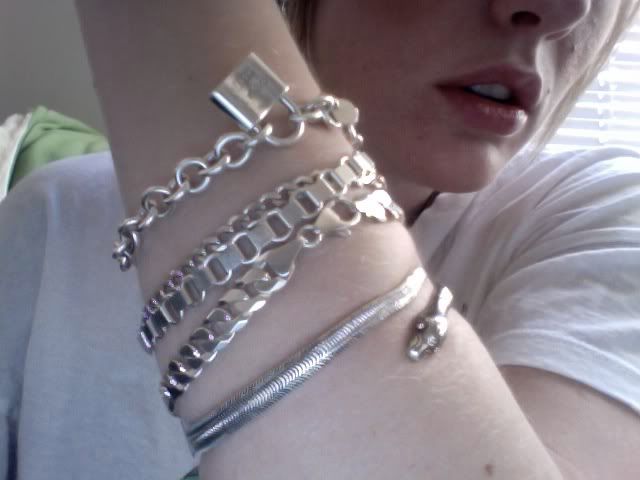 Tiffany & Co padlock bracelet, various chains Bobby picked up from the Czech Republic, custom sterling snake cuff.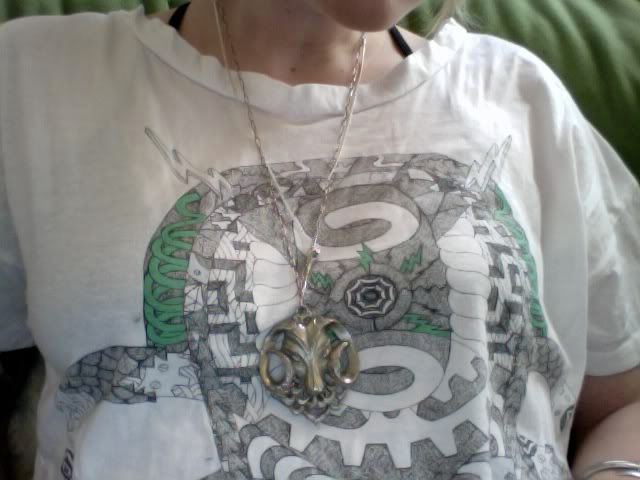 Cool printed t-shirt from La Garconne. I think it's by Tsumori Chisato. I wore it with some navy courderoys and my gray Acne "Atacoma" wedges. The incredible tribal-looking ram head pendant is Bobby's and was given to him by the same sweet girl who gave him the gold pentagram pendant that I wore in a post about a month ago. It's so different from the ram head that I wore in the post with the studded vest. The other one is so much more traditional-looking. I love the horns on this one. The girl who gave this to Bobby also makes her own jewelry: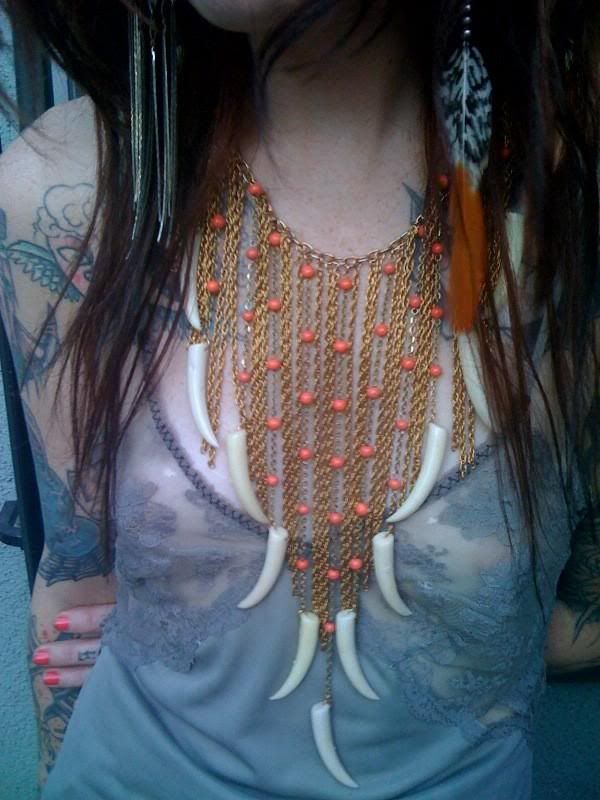 How amazing is that bib? Her name is Summer and I think she *might* take custom orders. Her myspace

Just to let you ladies who are coveting the YSL Arty Oval ring know: they have 2 sizes left in turquoise at Saks. I ordered one of these but cancelled because I'm not nuts about gold-plated stuff. But it's a gorgeous design and they're cheap for YSL so go for it!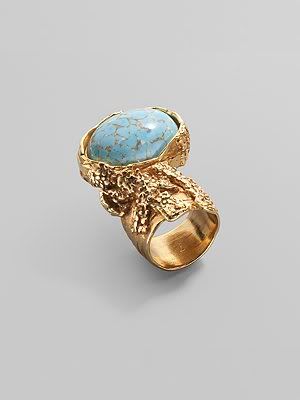 $198 at Saks.




Have a good day! xox