I was browing the Acne website today and stumbled across these cute silk shorts: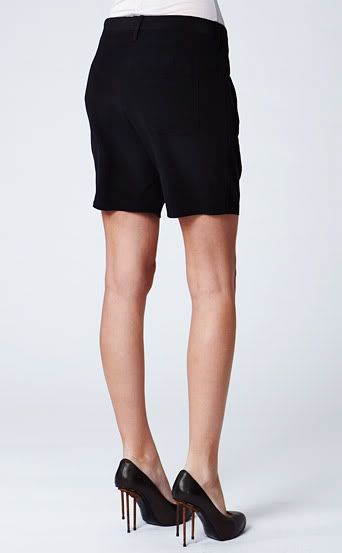 But then, I saw them. THE SHOES. THE SHOES!!!! How did I miss these? Acne's "Three-Heeled Pump" is one of the most original shoe concepts since that invisible Marc Jacobs heel, which I hated. Or those McQueen "Alien" shoes that nobody has. Where on earth can you get these incredible pieces of god-sent art? Does anyone actually have them?! How retardedly spectacular!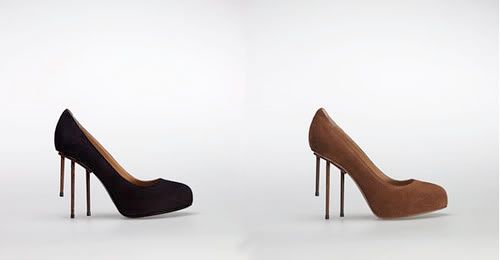 Imagine wearing these to the office with an amazing fitted vintage Chanel suit or something. How much cooler would you be than the other office-ettes? Obviously I would never work in an office [again]. But I would still wear the shoes. And the suit.

In other news, my husband and I are leaving for his tour with Pentagram on Friday. They will be kicking off at Jaxx in Springfield, Virginia, then heading to my hometown of Philly, BB King's in NYC on Sunday, and off from there. I'll be sure to update from the road. Can't wait to see some of you at the shows!

QUESTION: How many dud seasons will you give a designer before you call it quits as a fan?

My answer: I'm a pretty faithful fan, so I'll be generous and say 3. But 4 is 2 years, and fashion has a short life. 2 years of bad seasons = I'm not buying anymore. Unless suddenly one season, a miracle happens and something amazing is designed.