Hi from Shady Grove, Maryland! My husband and I were put up in a hotel tonight before we get on the tour bus at 9 AM and make it to the show in Springfield, Virginia for tomorrow night.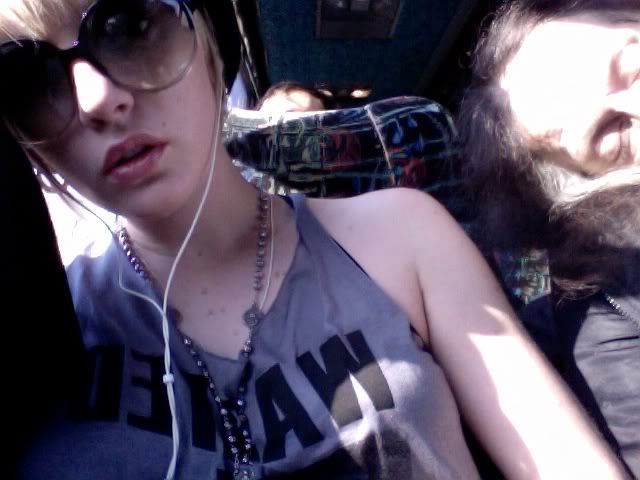 We rode a horrible Chinatown bus from Philly to D.C. this morning. The shirt was a surprise that Bobby gave to me today. I had mentioned that I wanted it and he ordered it for me. It's from Obesity + Speed and has Poly Styrene on the front, which clearly is the best part. A fellow blogger who I'll be seeing in NYC had also offered to grab this for me. People are so awesome. The rosary is by Pamela Love and the sunglasses are Balenciaga.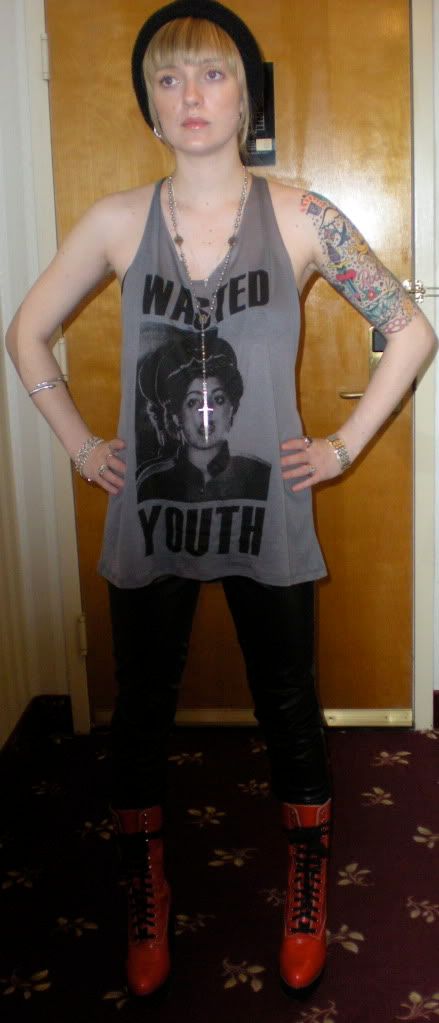 Sorry I'm such a mess here! That cramped bus ride was brutal. I'm also wearing some leather leggings and my new red Chloe "Doc" boots. How great are these? I didn't get any more photos of the entire ensemble because we were starving and rushed out to get some grub immediately.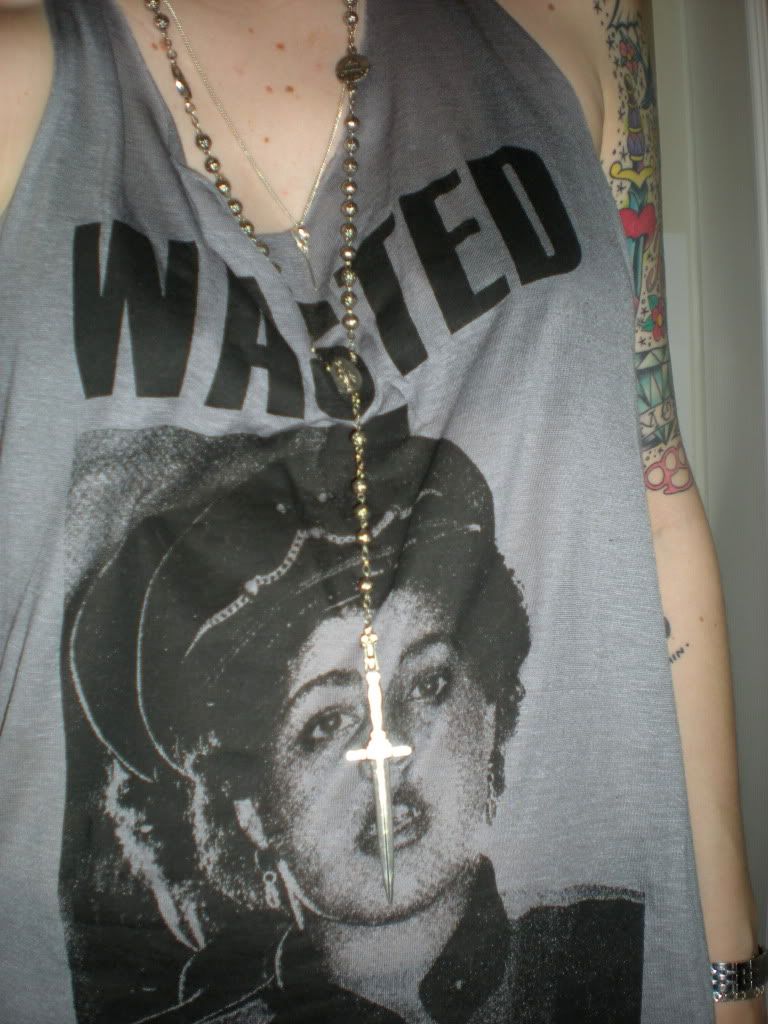 I couldn't get a good photo of my new rosary with this abortion of a camera. It's truly spectacular.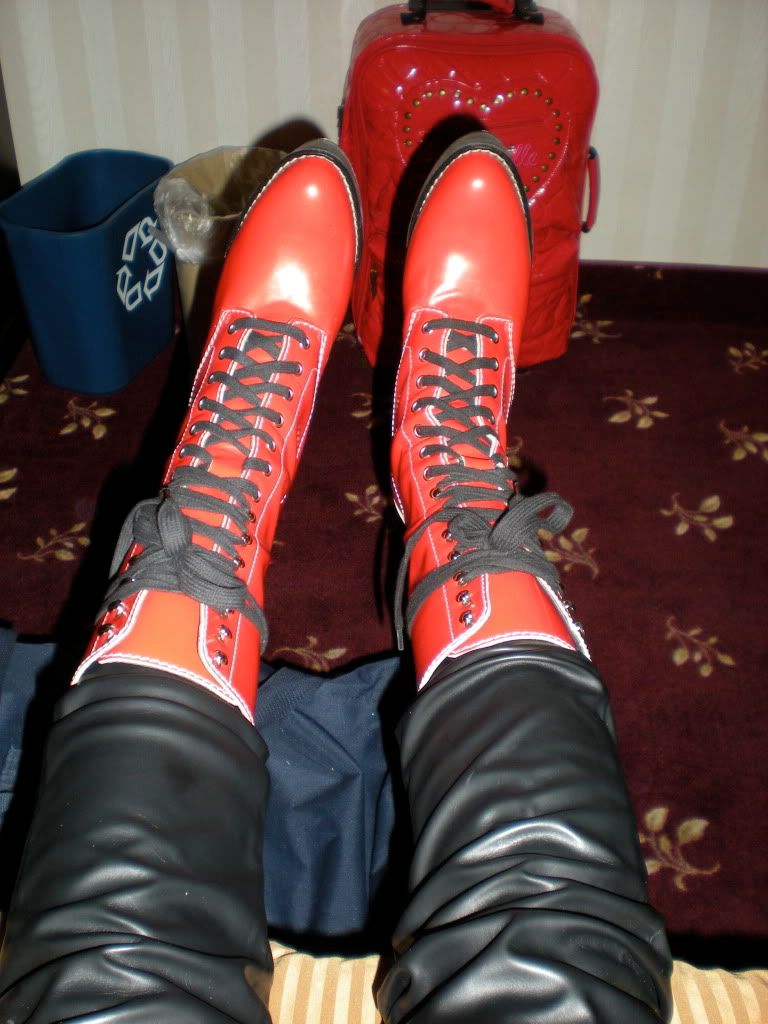 The ugly patent red leather Betsey Johnson suitcase in the background is a staple for me on trips like this. I'm all for hideous luggage. It's easily recognizable and I don't like bringing any bags that I'm afraid of trashing. This was bought at Marshall's for like $25 bucks about 5 years ago. Surprisingly it's passed the test and has held up throughout many excursions.

That's all for now, I just wanted to update before stuff got too hectic. Have a great weekend!