I decided to bust out my old studded vest and wear it with a plaid shirtdress, since studs are so ~relevant~ now. I missed this baby a lot. It was a work in progress for like 4+ years and has had many patches on it. I never got around to sewing a new backpatch on it.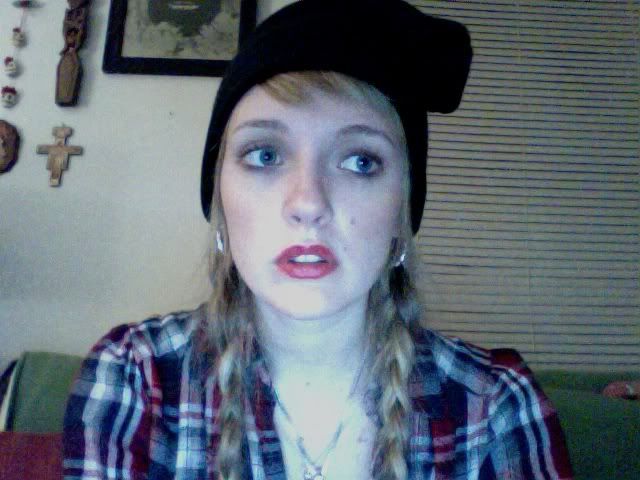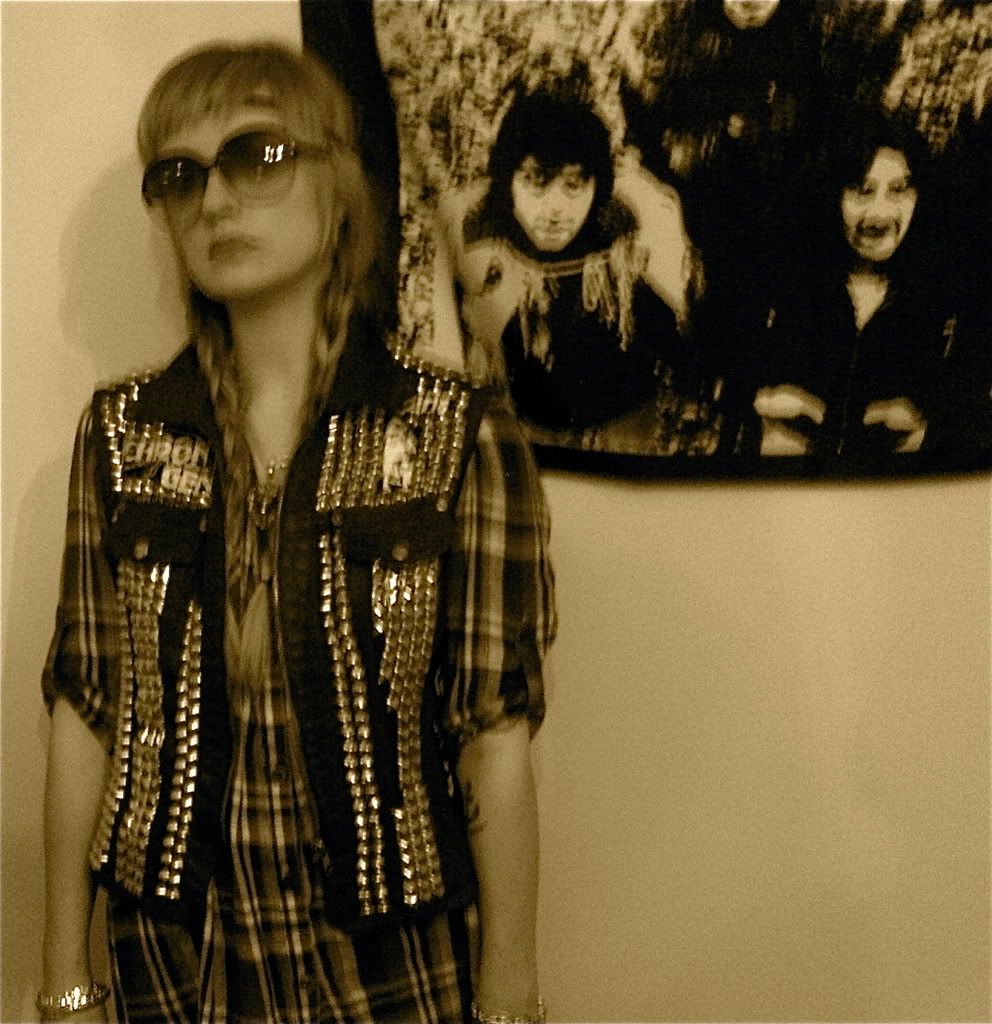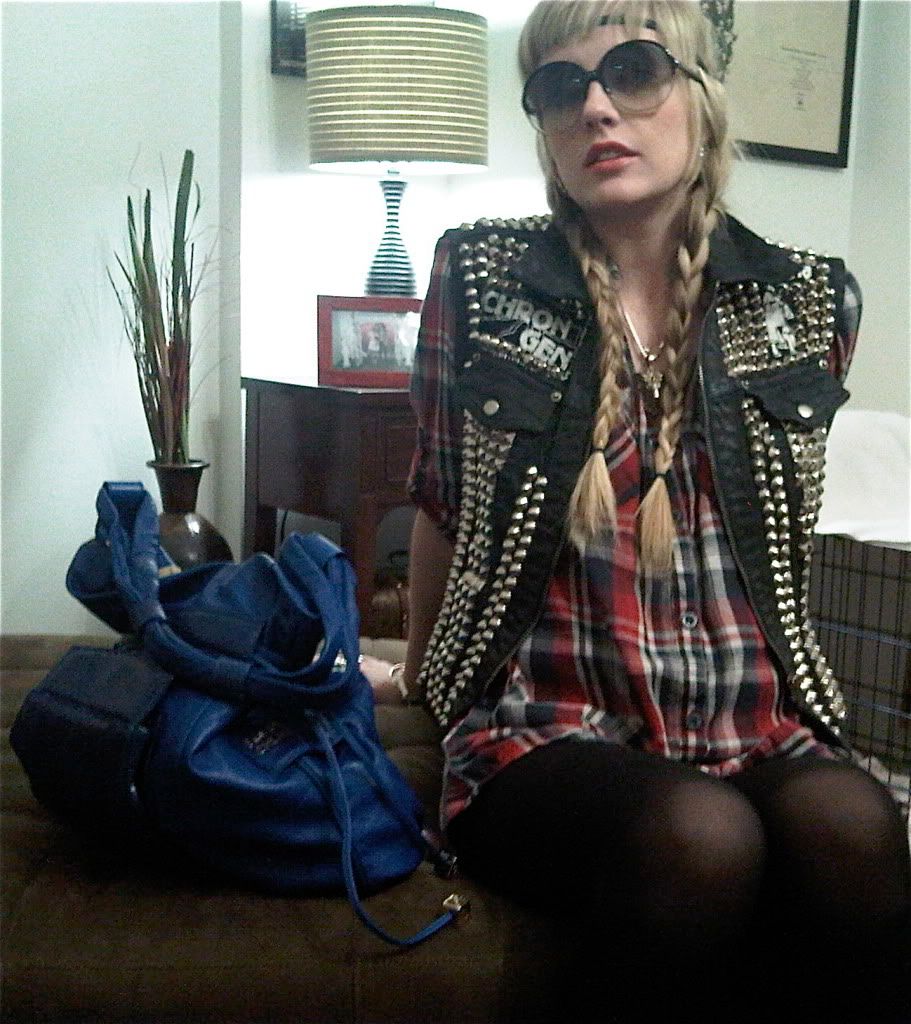 The blue bag is See by Chloe. I'm not normally a huge fan of the "See" line but I adored the rich indigo color and the cheesy embossed snakeskin front pocket with magnetic closure. It also has these tassels with block beads that match the rest of the hardware, and a nice long shoulder strap. It's very roomy, but I've found lately that "roomy" just means I carry around more crap I don't really need on a regular basis like 3 pairs of sunglasses in their massive cases, bottles of juice, various bangles, etc. But I do really like this bag. It also came in grey, but the indigo was so much more standout even though it doesn't match with all that much. Bought at Saks.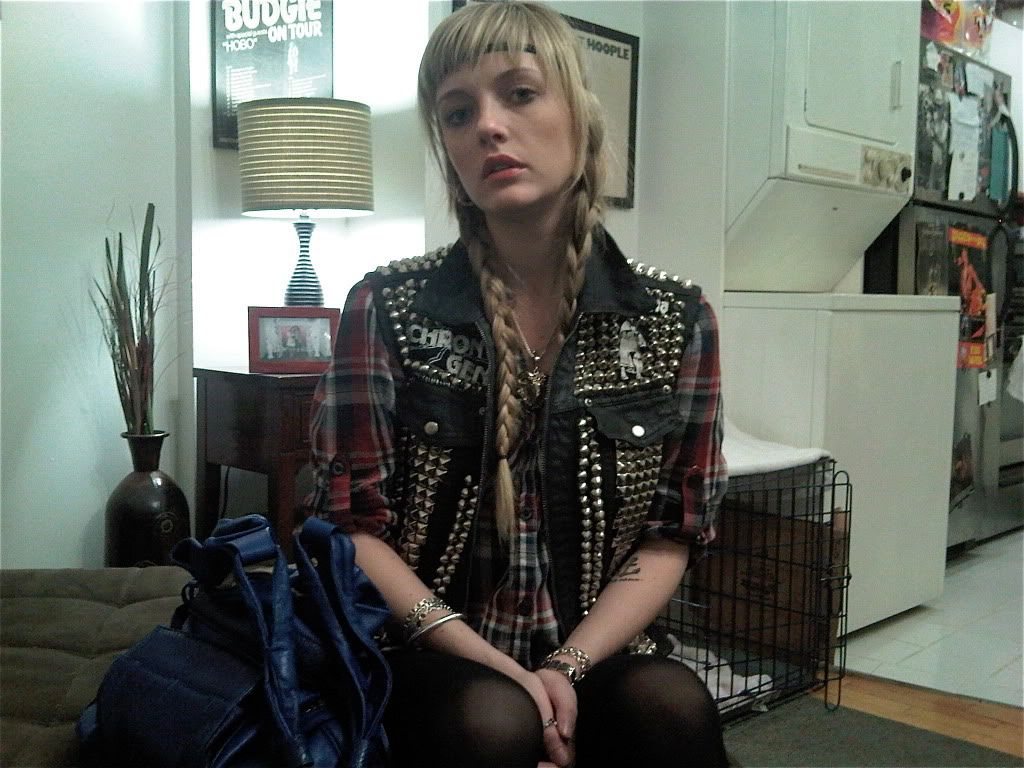 Messy apt.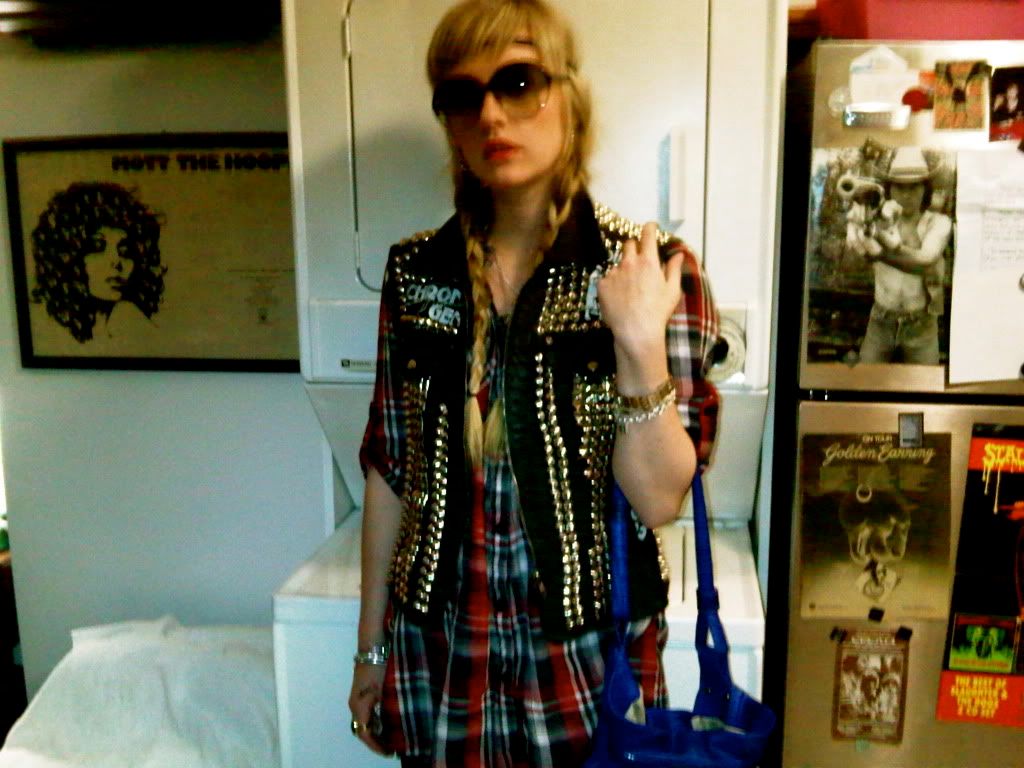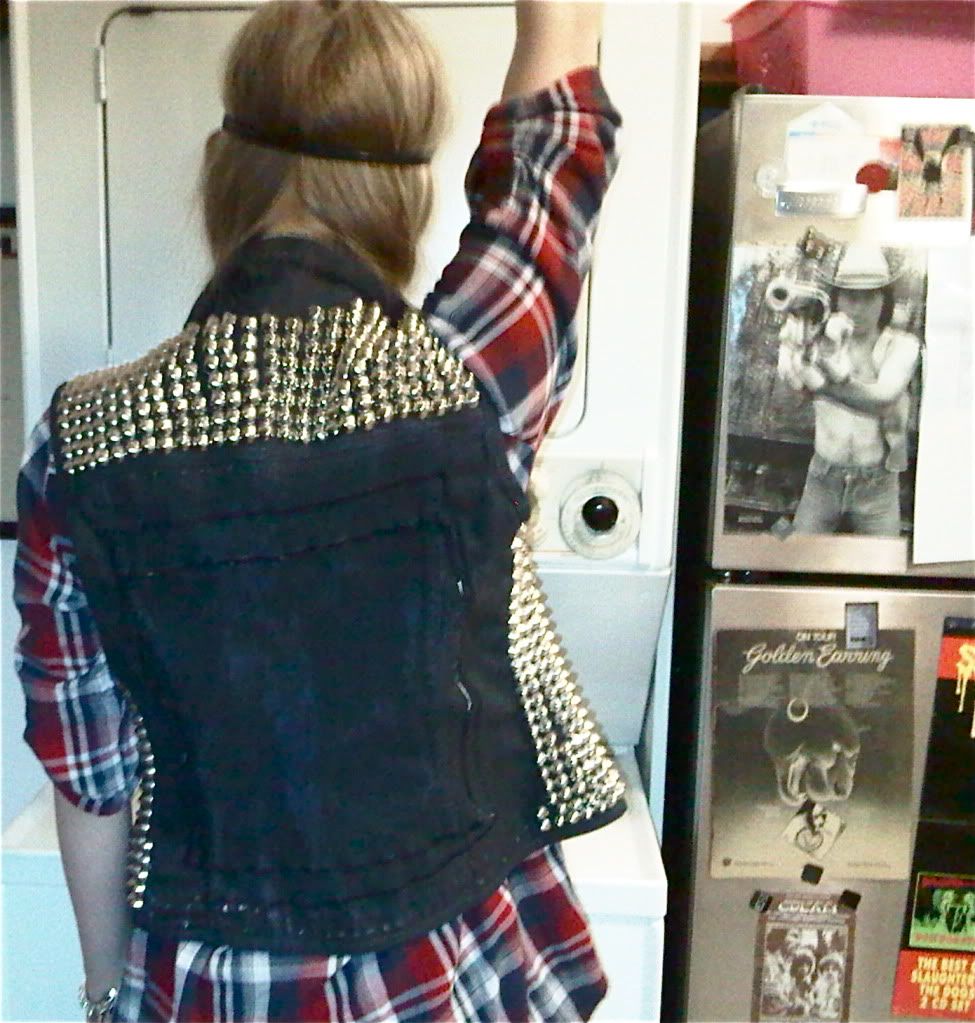 Today I wore this ram head sterling silver pendant Bobby gave me last Christmas. It has rubies in the eye sockets that he had put in for me. It was originally his when he was in his 20's. His mother had it made in Puerto Rico. It's such an awesome and heavy piece, I definitely cherish its history.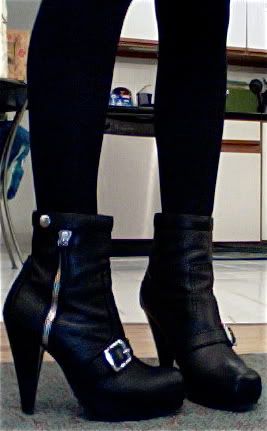 These Proenza Schoulers match with everything and have the best silhouette. And like all PS shoes, the materials are simultaneously luxe and indestructible.

Vest: DIY
Dress: ??
Bag: See by Chloe "Backstage" hobo in Indigo
Glasses: Balenciaga
Jewelry: custom, Pamela Love
Hat: BDG cashmere beanie
Boots: Proenza Schouler platform moto boots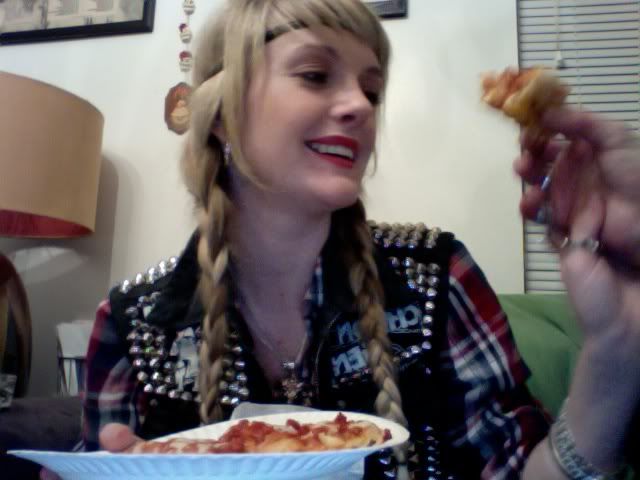 We had some pretty bunk ass pizza tonight.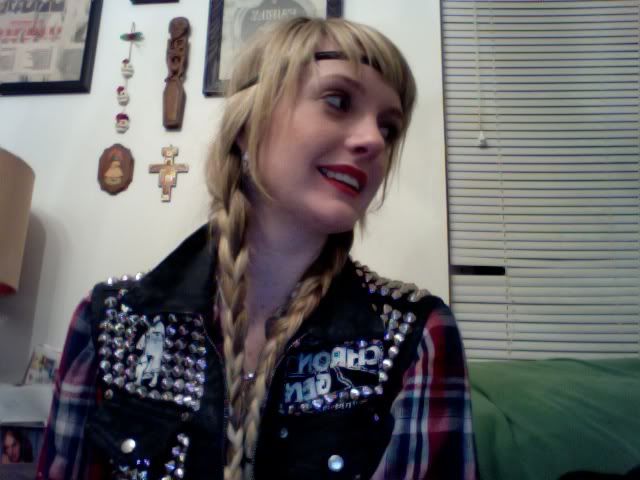 Injun headband=elite punx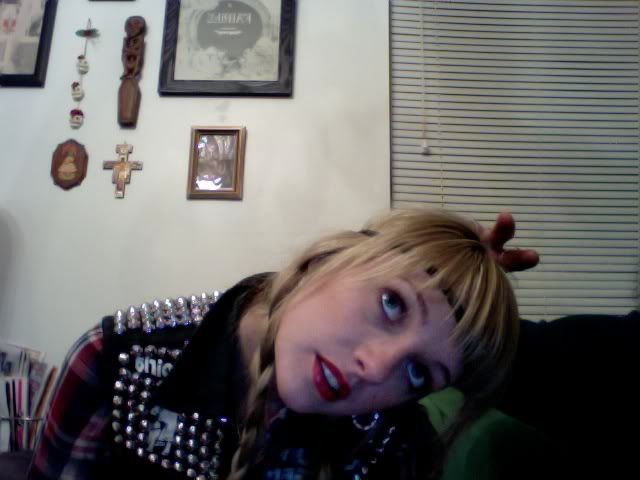 He definitely beats me in the excessive jewelry department. All his stuff is custom, antique, or gifts from his awesome fans. He wears more bracelets than I do. He's a sterling and white gold whore.