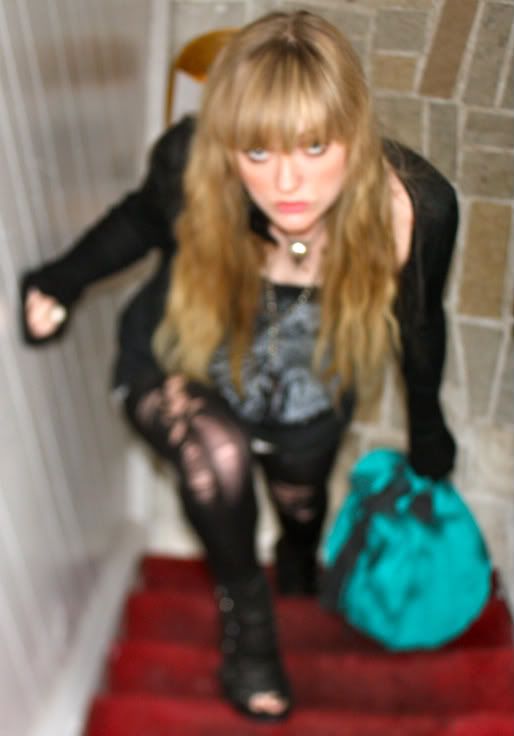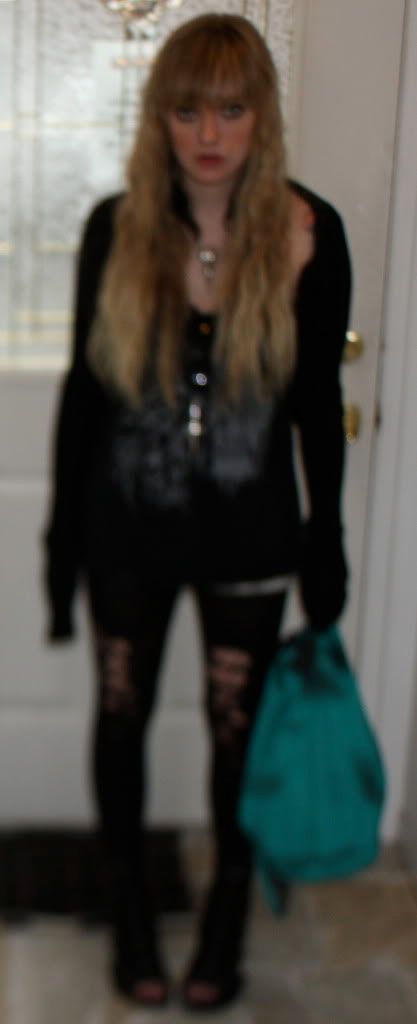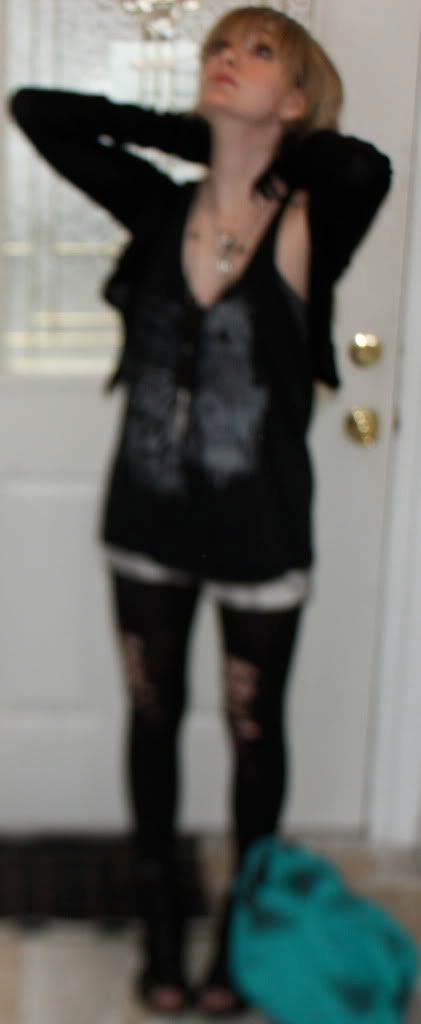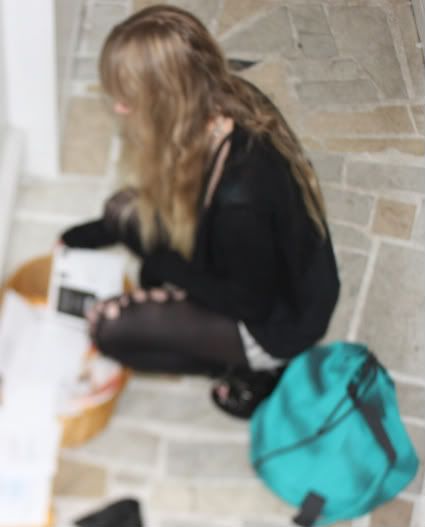 Rick Owens long-sleeved cardigan, Obesity & Speed "Stay Sick" shirt, DIY bleached shorts, DIY ripped tights, Ann Demeulemeester covered wedge boots (S/S '10), Margiela bag, Pamela Love ring & rosary, custom crow skull pendant, Chanel ivory cocktail ring, vintage feather earrings. We're still adjusting to the new camera, so bear with me.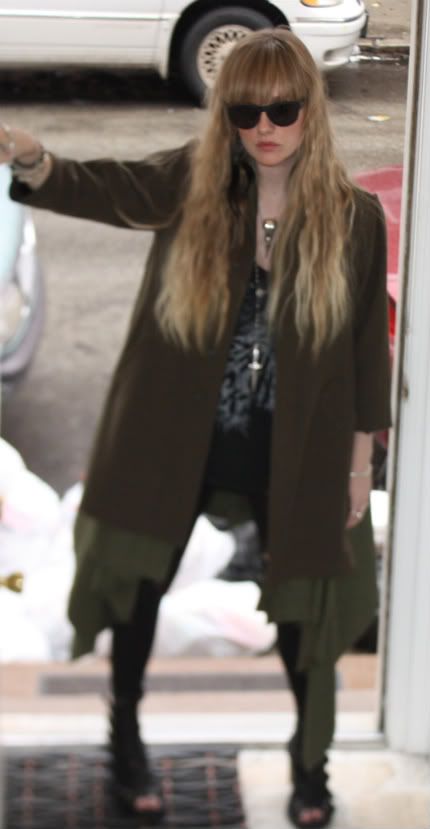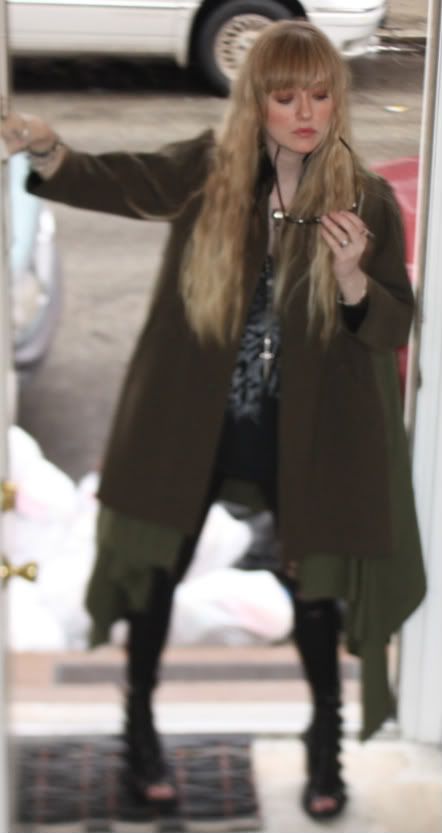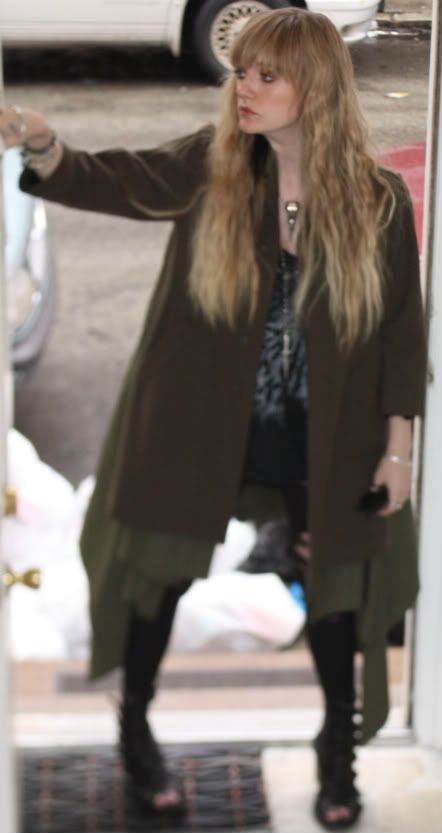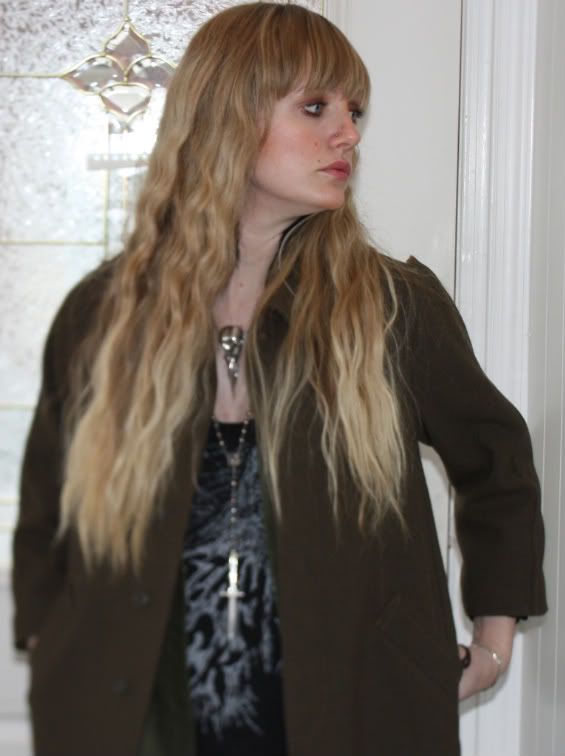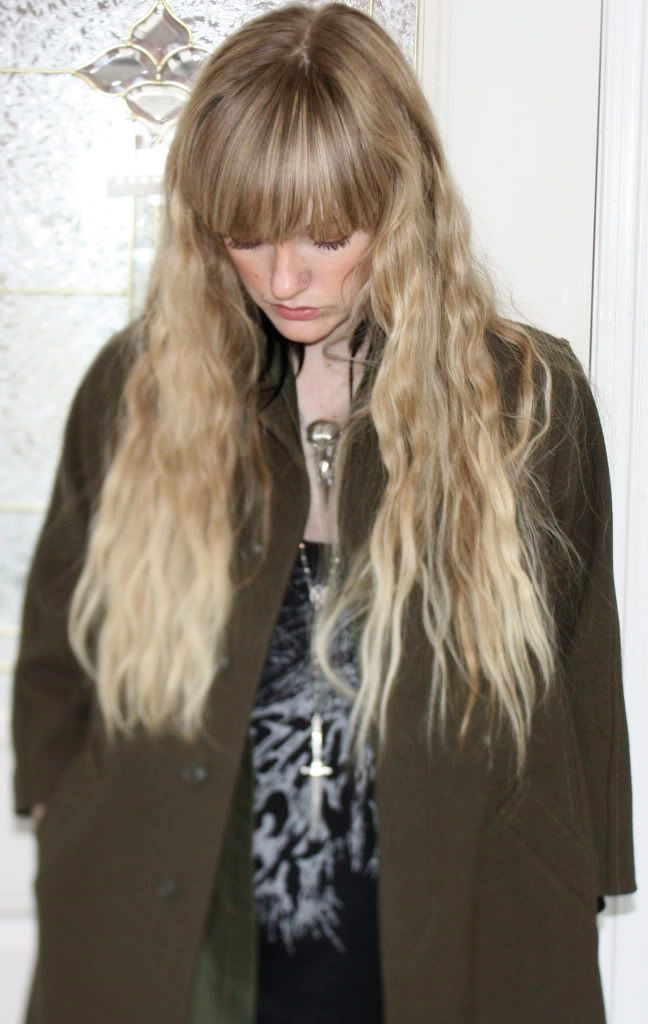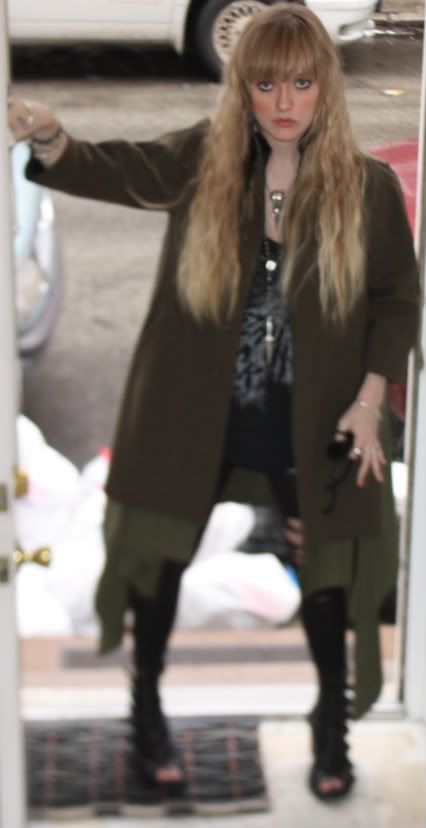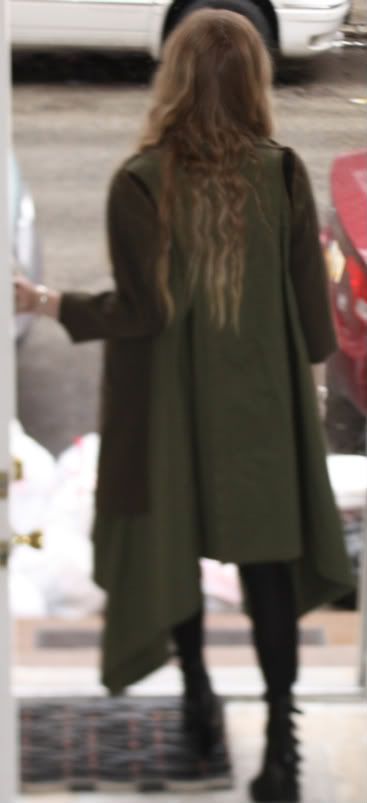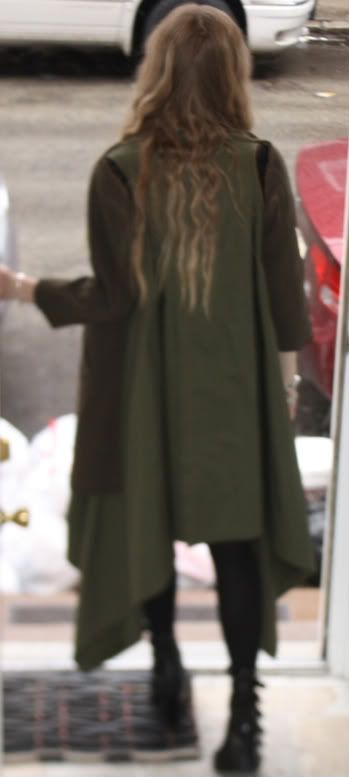 Comme Des Garcons coat from Joan Shepp, Jil Sander sunglasses. It's snowing again today and I absolutely hate it. The city hasn't picked up our trash at all this week.




I have to say these Ann D's are hands-down my new favorite shoes. I haven't been able to take them off since I got them. They are so comfortable and are of incredible quality. They are just badass in every sense of the word.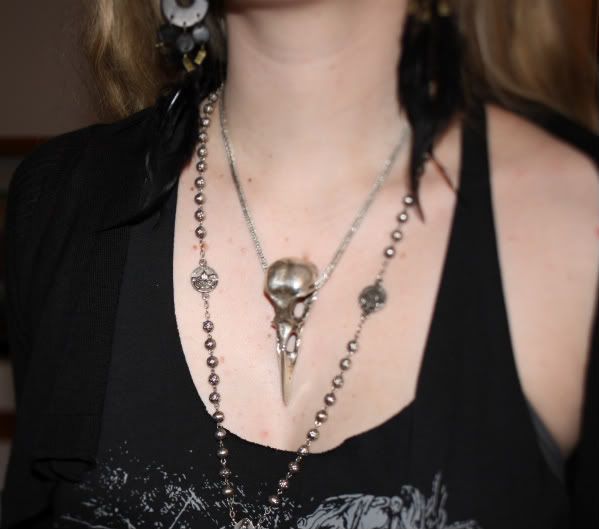 I also recently ordered this life-sized crow skull neclace from Etsy, and it is the most gorgeous and heaviest piece of silver I own. It is so beautifully designed and came with a thick, heavy silver chain. The artist's username on Etsy is billyblue22 and he makes stunning pieces.

I have some exciting news coming up about a halcoholic project and someone I will be collaborating with on a line of accessories. Stay tuned for more deets.




In my new Lindsey Thornburg knitted striped dress from Bona Drag. Unfortunately they're both out of stock right now, but you can pre-order for their next shipment and I highly recommend picking one up. I'm lovin' my Snapple green tea. We have like, a case in the fridge right now.

Since we're supposed to get what my mother-in-law dubbed a "snowicane," we stocked up on movies and food for what will surely be a housebound weekend. Stay warm, everyone! xo