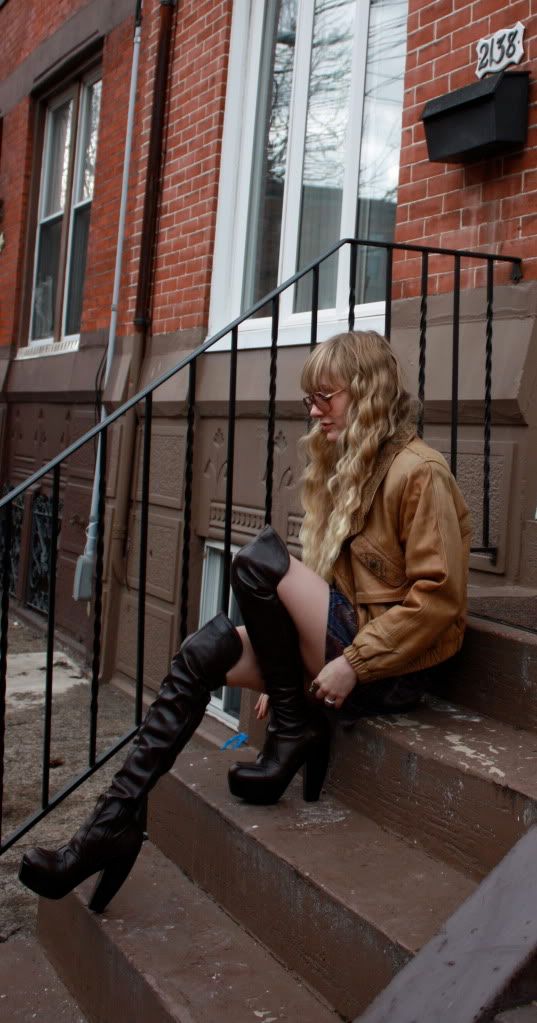 Vintage jacket & dress, PHI otk boots, vintage chains, Opening Ceremony "Driftwood Skull" ring, Luxotica/Ray-Ban tinted aviators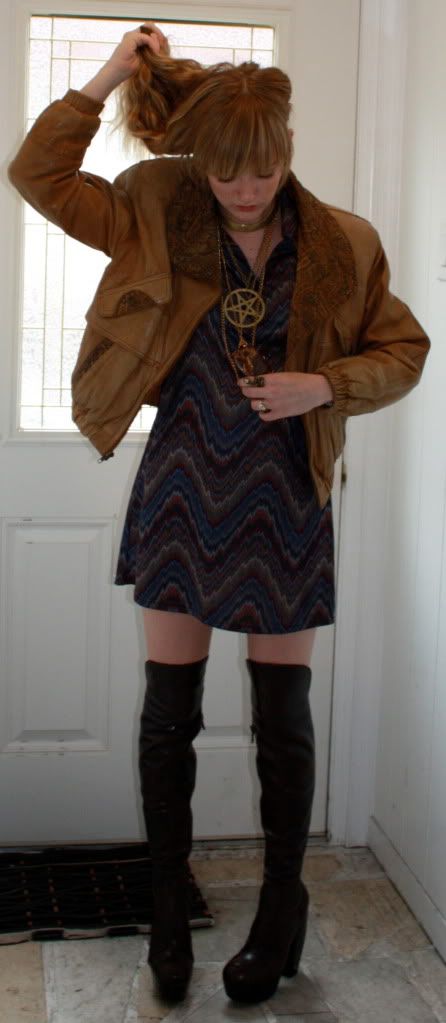 I just got the brown leather aviator jacket yesterday. This is the best jacket; I would've never spotted it but my husband has a good eye for vintage pieces. It has a really nice fit and killer paisley embroidery. The boots are PHI and I grabbed them on eBay a week or so ago. They're a challenge to walk in, but worth it ... I love the chunky silhouette and the shiny black plastic platforms.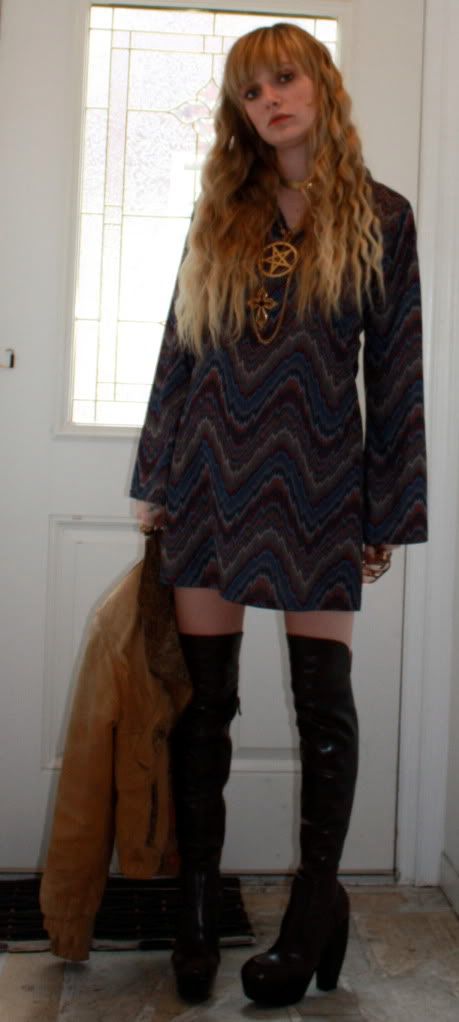 This is a really cool frock I picked up at Sweet Jane. It has a different print from most of my 70s printed dresses. It is collared and has bell sleeves.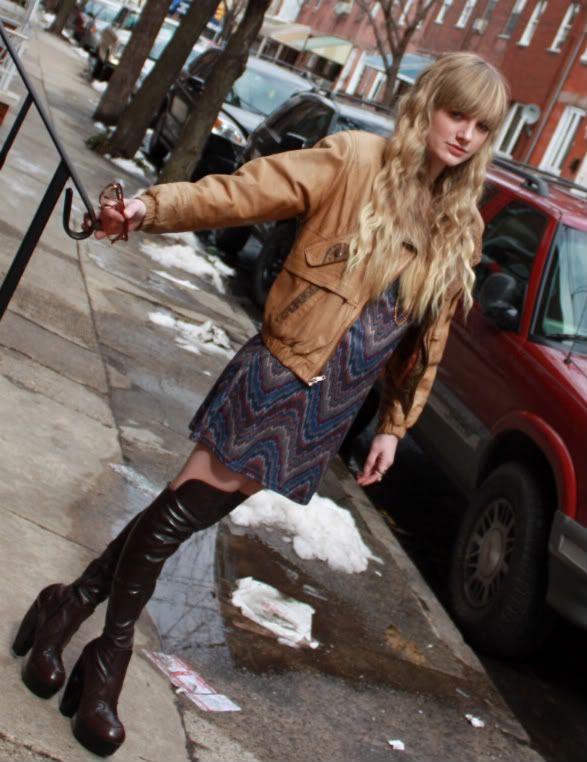 >






This jacket could also work very well with my brown Chloe lace-up wedges and some umber shredded courderoys.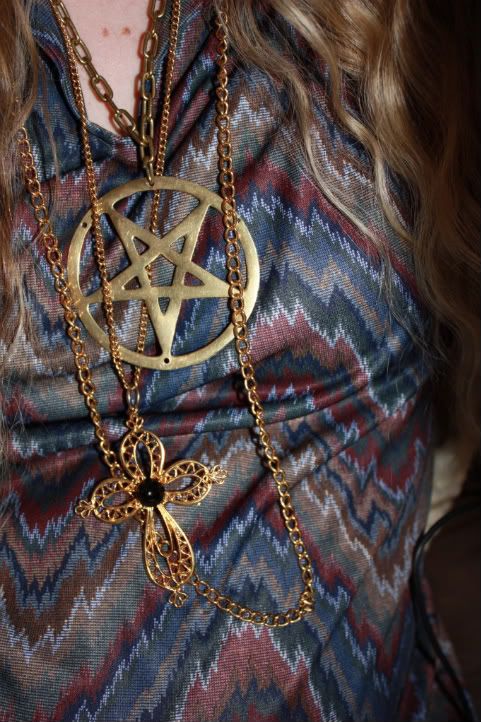 Lots of faux gold chains.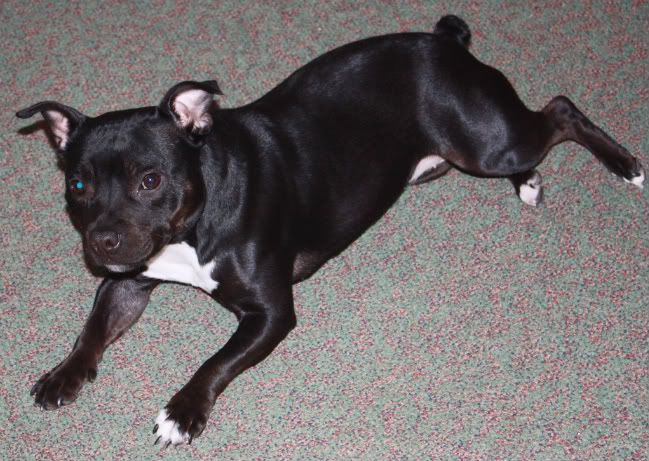 My girl. We did not cut her tail, she was born with a stub tail.

Someone asked me if I edit my photos; aside from cropping them, I do not. Someone else also asked what kind of camera I use; it's a Canon Rebel.

I'm about to cook some tacos for lunch. Have a wonderful afternoon. xo