Hello again from beautiful Marina, California .. we've stopped at a hotel near the beach for the evening before we make the 100 mile drive to SF for tomorrow's show. That's the halfway marking point for the tour. I'm especially stoked on our bus this time around, which is a huge upgrade (thanks to Music City Coach) from last time.

Now that we have the rest of the day off, it's a good time to share these pictures.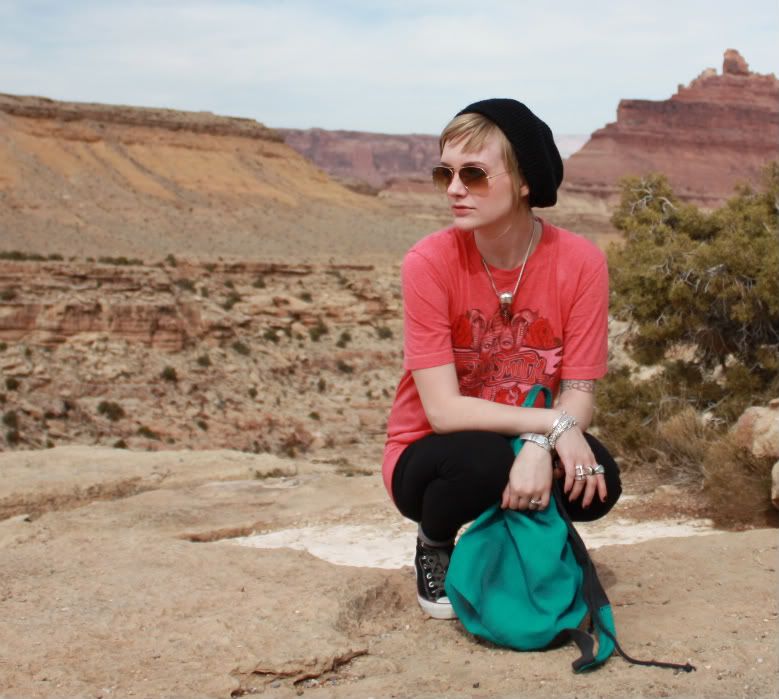 At some beautiful canyon in Utah. We stopped here en route to Vegas, on one of our days off. We were in awe of how gorgeous and massive it was.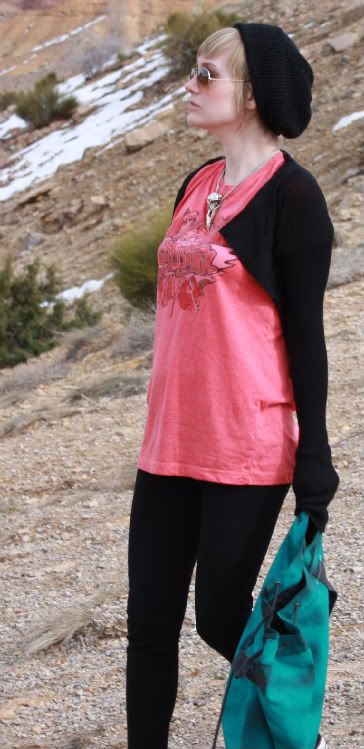 Vintage Aerosmith t-shirt, American Apparel leggings, custom Chuck Taylor high tops, Topshop socks, custom sterling silver crow skull necklace, Ray Ban aviators, Margiela bag, Rick Owens cardigan.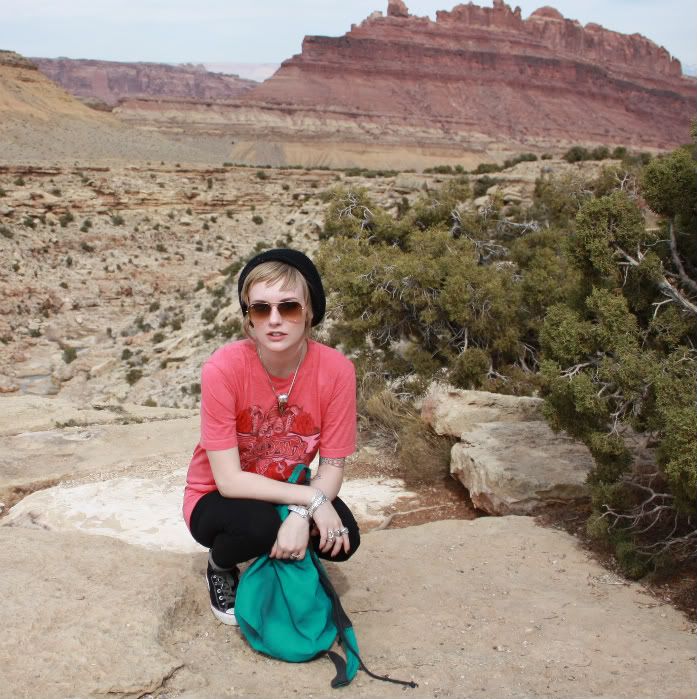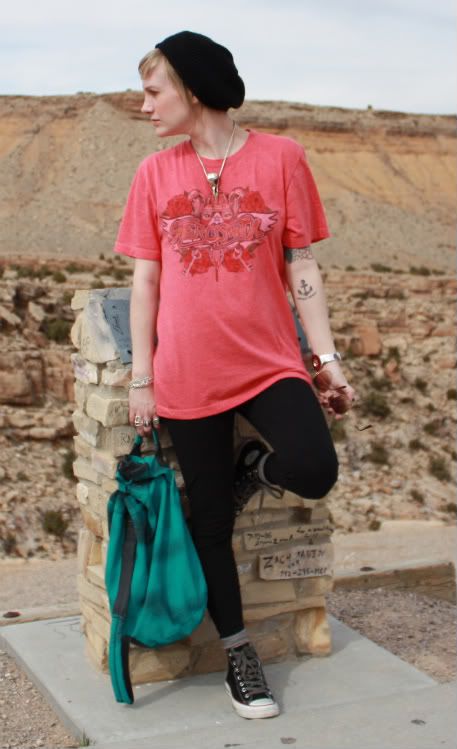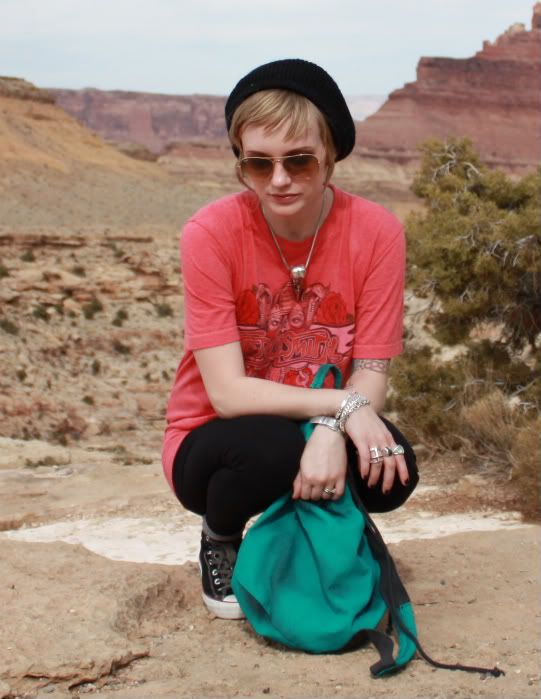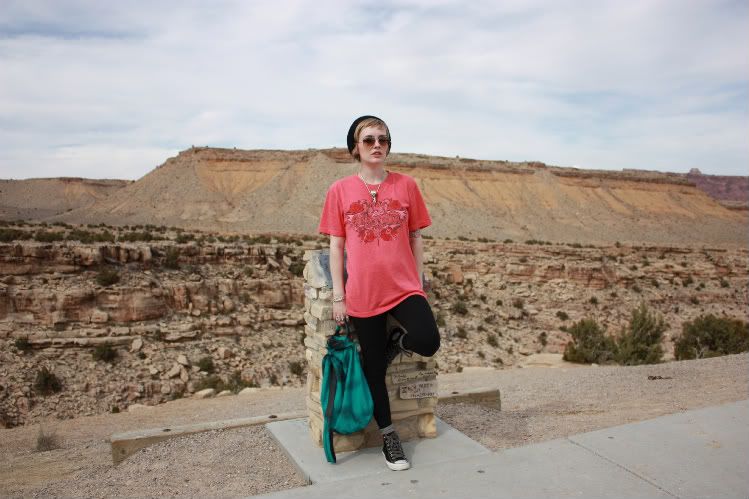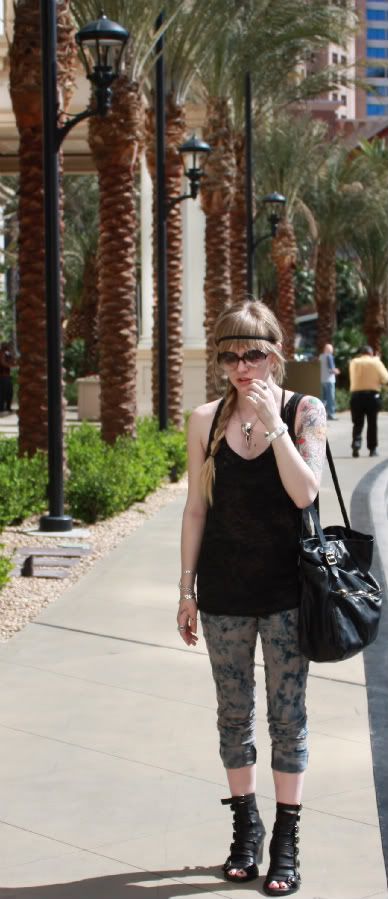 Outside of the Monte Carlo in Vegas. We got to stop there on one of our days off before the LA show. Wearing a black acid wash tank top, Juicy Couture leggings, Ann Demeulemeester booties, Balenciaga sunglasses, and Jas M.B. leather shopper. Bobby sat on these sunglasses 2 days later, LOL. I need to order a new pair when we get home.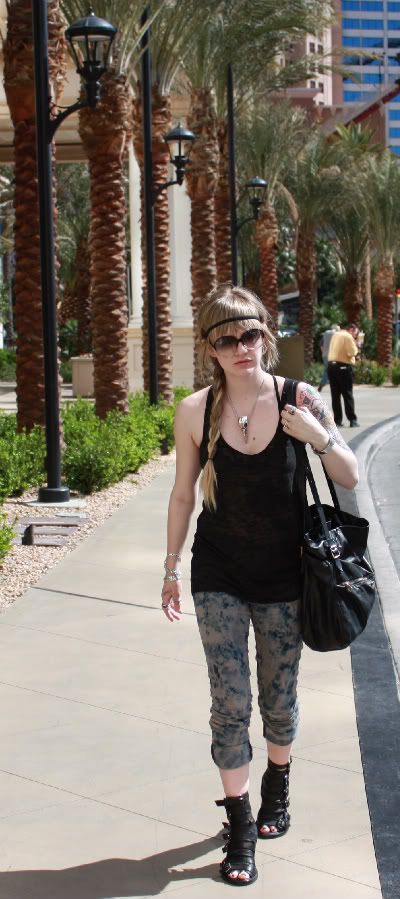 Bobby and I don't gamble (aside from the nickle slots), so we walked the strip and headed to the forum shops at Caesar's. I was so excited to visit the Chrome Hearts store for the first time. A really nice guy named Dean Martin helped us out. They had gorgeous leather goods in there. I picked up a sterling silver skull with wings pendant on a braided leather rope and a really sweet black tank top. Afterwards, we stopped by the Y-3 store where I picked up a much-needed new hoodie. We also got some fun little accessories at the Marc Jacobs store. It was such a fun day.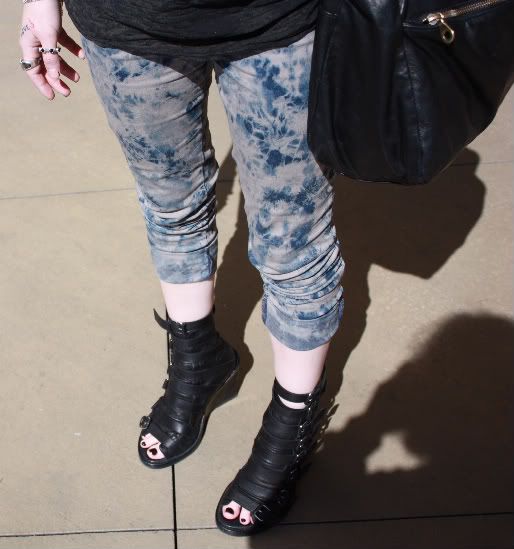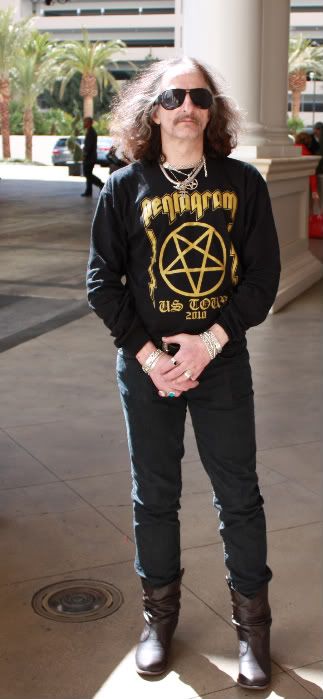 Bobby wears a Pentagram long-sleeved shirt, Lip Service jeans, his own boots, Prada sunglasses.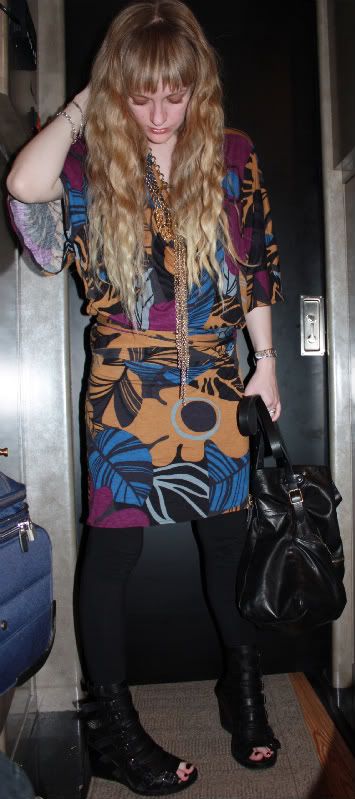 Taken in the back lounge of the bus the night of the LA show. The gold chains around my neck are actually a body chain that was made for me by our extremely talented friend Summer. She also gave Bobby an incredible sterling silver ram's head ring the night of that show.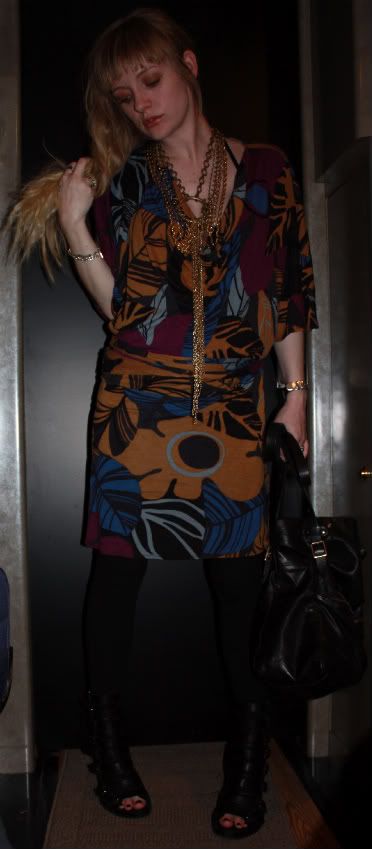 Missoni jersey kimono dress, Jas M.B. leather tote, Ann Demeulemeeser booties. I can't even tell you what a lifesaver these shoes have been this tour. They're probably the best shoe purchase I've ever made. So functional and versatile. I brought a pair of Rick Owens boots also, but keep grabbing these because they're SO comfortable and hold up so beautifully, as all Ann D's tend to do.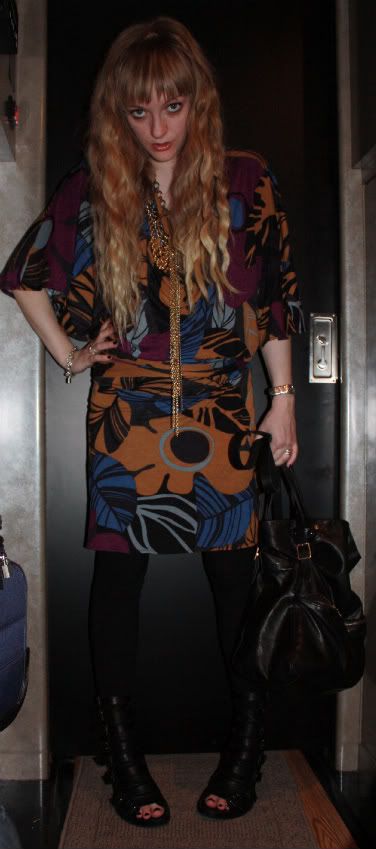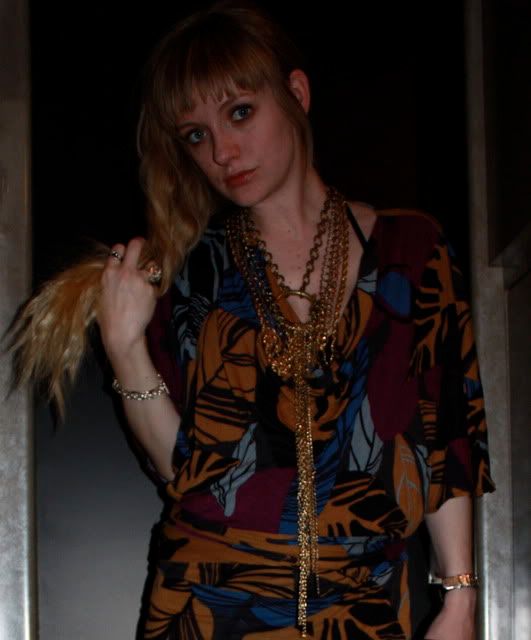 Since this post is so image-heavy, I'm saving the live photos of the guys for the next post.

By the way, I'm sorry to readers about my image links being broken for a few days; I upgraded to a premium account so it won't happen again.

We're about to enjoy some pizza and do some laundry; tomorrow it's back to work for Bobby in San Francisco. Apparently the pre-sales are really high, so if you see me, say hello! I'm the pregnant girl watching the show from sidestage or behind the stacks. xox