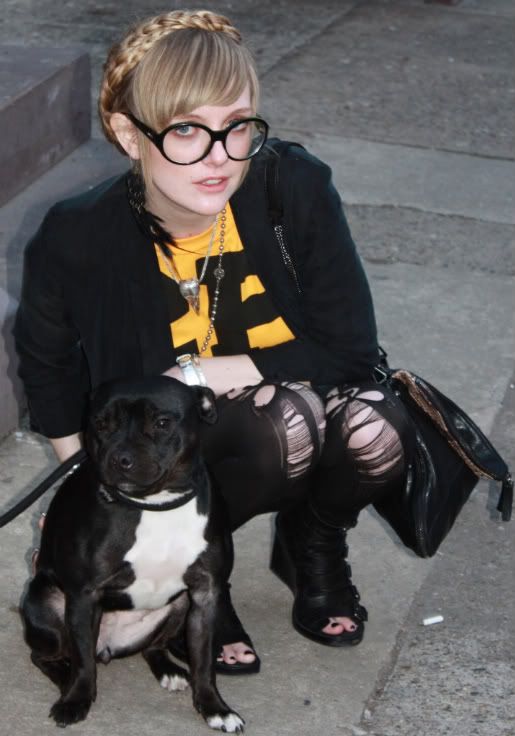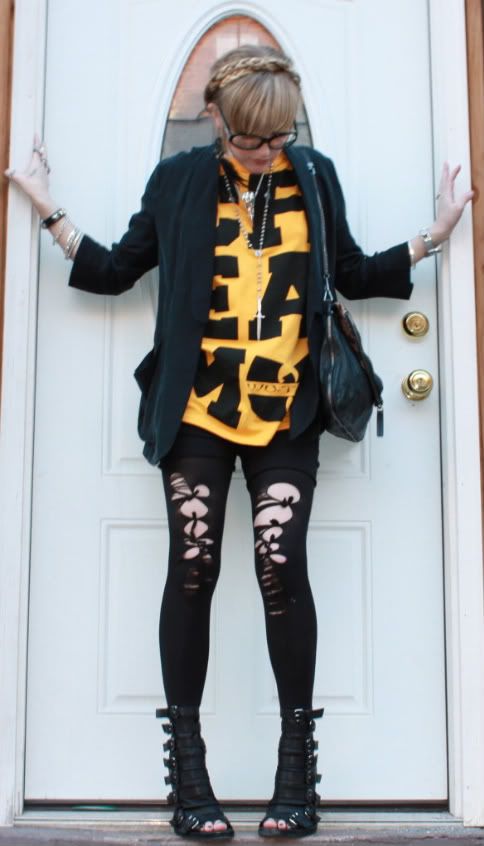 Topshop jacket, DIY shredded tights, the best WuTang shirt ever, BOYY "Slash" bag, Ann Demeulemeester wedge booties, Pamela Love + Chanel jewelry, Ralph Lauren custom glasses.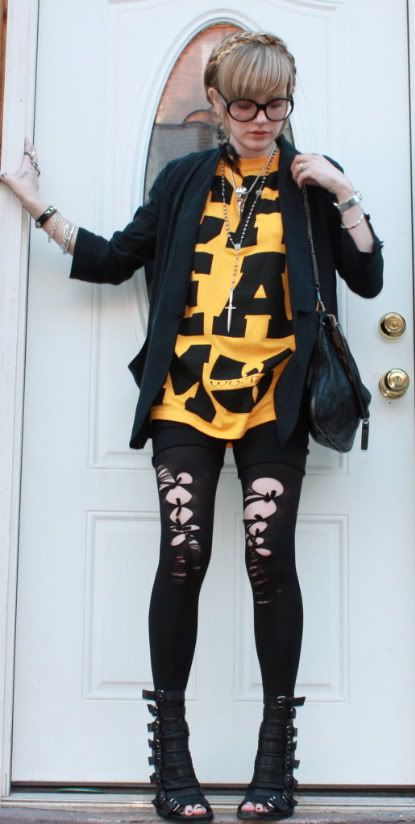 So, the glasses are new and they're adequately massive and old lady chic and I love them.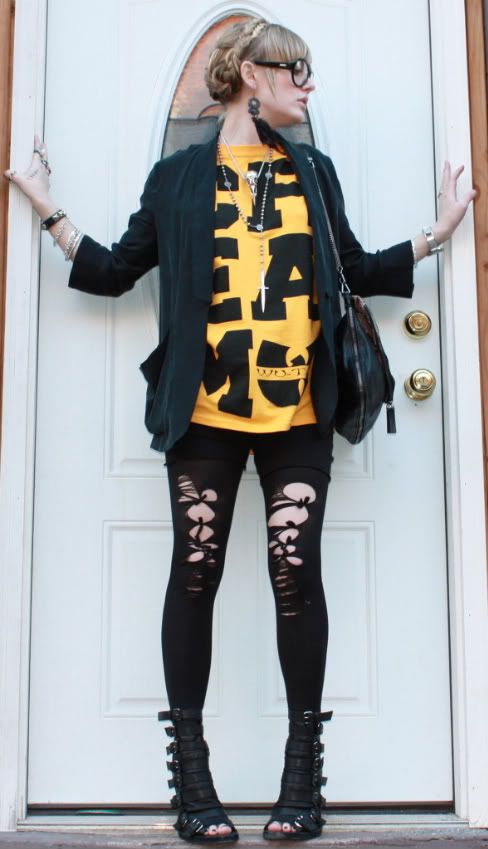 It was so nice outside in Philly today so I didn't need a coat. My cousin and I went to Rittenhouse park to enjoy the glorious weather and watch some people/dogs. Too many people so no good photo-taking opportunities, but we had so much fun.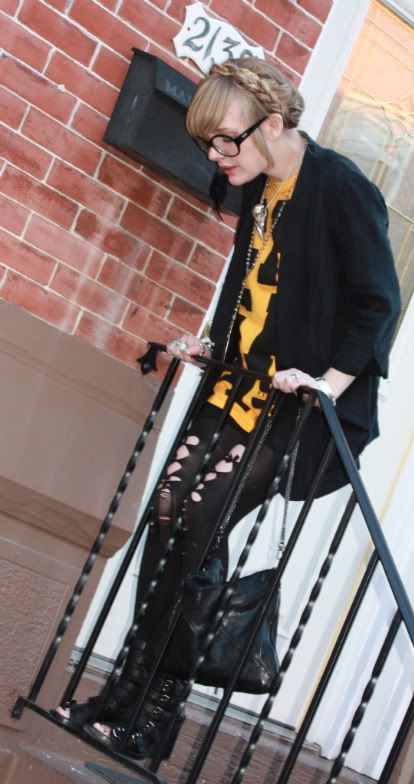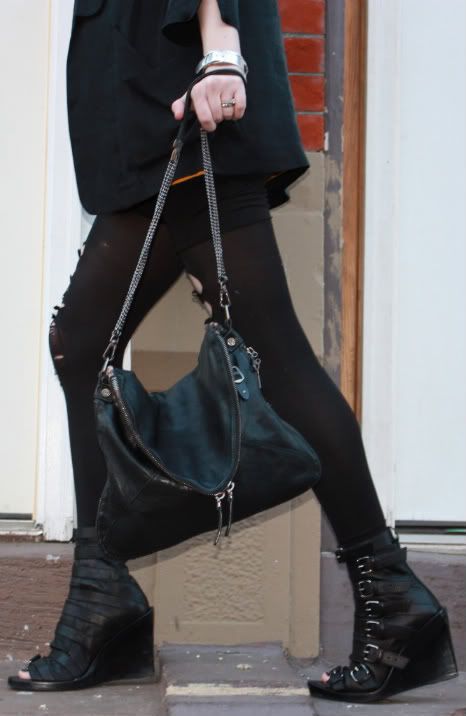 It was a toss-up today between these Ann D favorites, my Rick Owens fin boots, and my PHI open-toed lace-up booties. I went with the Anns for comfort.




A good friend of mine recently started a killer style blog called La Fille Atomique. A fellow South Philly-er, Molly features her cute ensembles and vintage finds on a near-daily basis. Check her out: