My husband and I are leaving tomorrow for the 3 week Pentagram tour of the midwest/west coast ... check out his myspace (linked at the right) to see the tour dates. I'll be updating from the road as usual and have a better camera this time around so I am going to make a *big effort* to take decent photos during our travels. Hope to see some more of you guys there!

I'm only taking my Ann Demeulemeester wedge buckle boots & Rick Owens fin eyelet boots since they are the most practical and comfortable. The Proenza Schoulers might come along as well, but I have a tendency to over-pack for tour so I'm trying to resist. I wish I had these babies to kick off spring: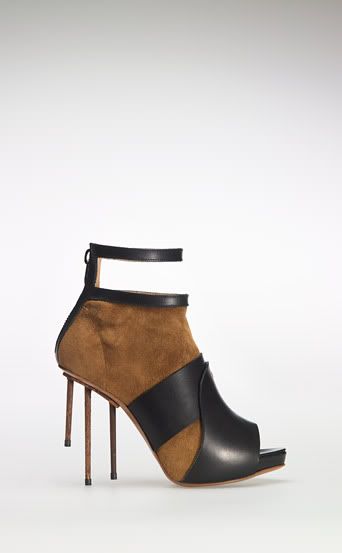 Amazingly iconic triple-heeled "Gemini" boots by Acne. Probably SO uncomfortable, but kick SO much ass. Does anyone have a pair? Imagining all of the 70s paisley frocks I could pair with these ..

Remember this AF Vandevorst dress I blogged about awhile back?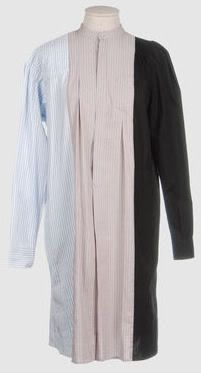 Well, it originally had a really weird fit like a hospital gown, and not in a good way (I overestimated the amount of weight I'd gain during this pregnancy .. I was well-prepared to be nice and fat by this stage), so I'm having it vastly shortened. It's not done yet but I'll do an ensemble with it soon.

OT, but while I was getting a pedicure by a new girl yesterday, she exfoliated so hard that it skinned the side of my left foot! Ouuuch. I didn't even notice when it happened, as I was being dumbed down/pacified with an outdated copy of Us Weekly. I bought a box of Hello Kitty band-aids to compensate.

What's your worst beauty treatment experience? xo