My husband and I got a care package from Black Widow records congratulating us on our marriage, and it came with this amazing Death Row shirt which I promptly claimed as my own. My husband's photo is on the bottom right.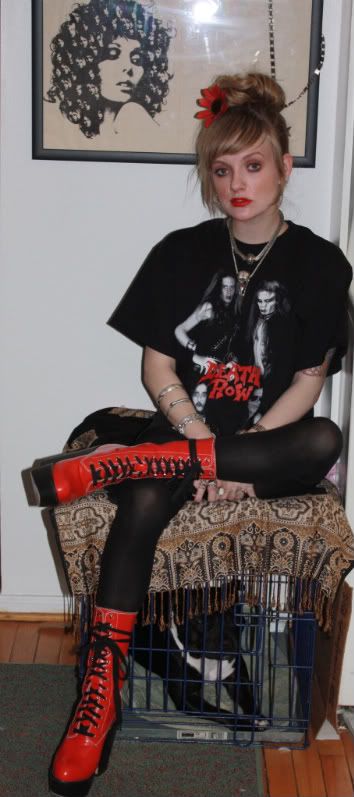 Nothing special: Worn with Chloe red "Doc" boots, Chanel, vintage, custom designs, & Pamela Love jewelry; Topshop tights, and a fake red sunflower I found off of someone's wreath. Klassy with a "K."

I saw these exact boots in some lame Ashlee Simpson video the other day, LOL.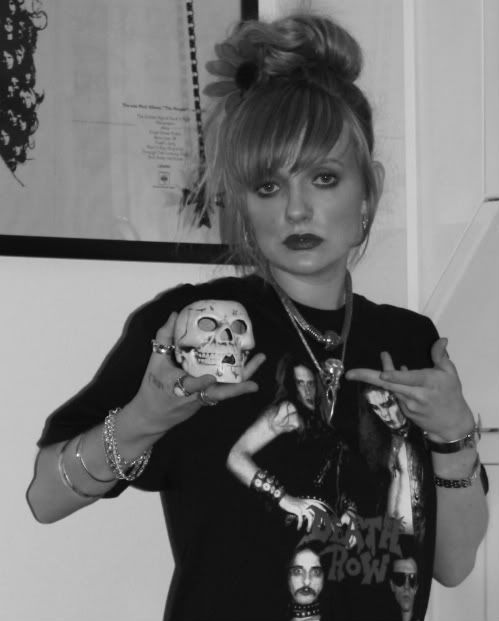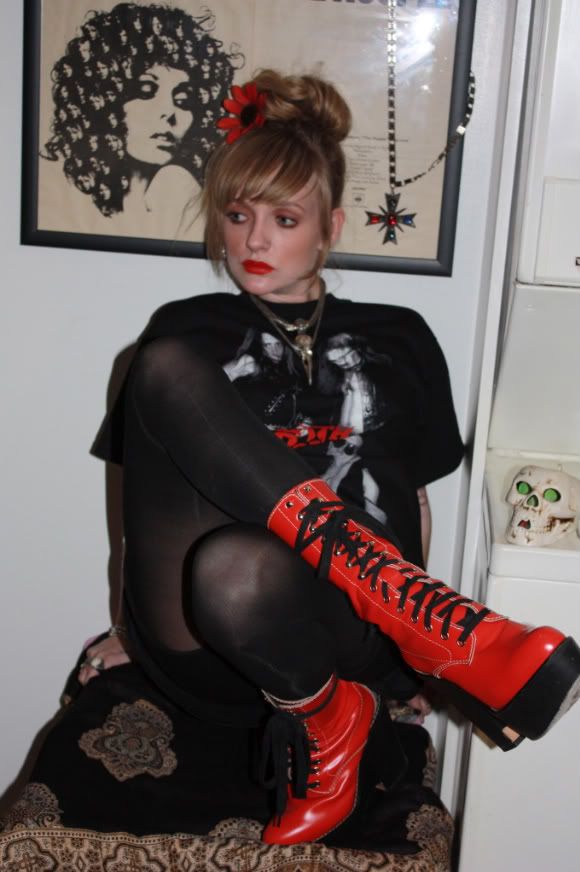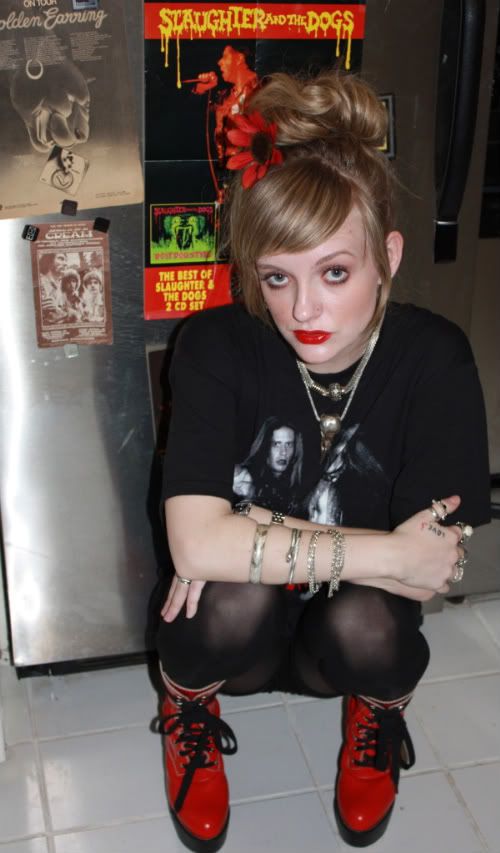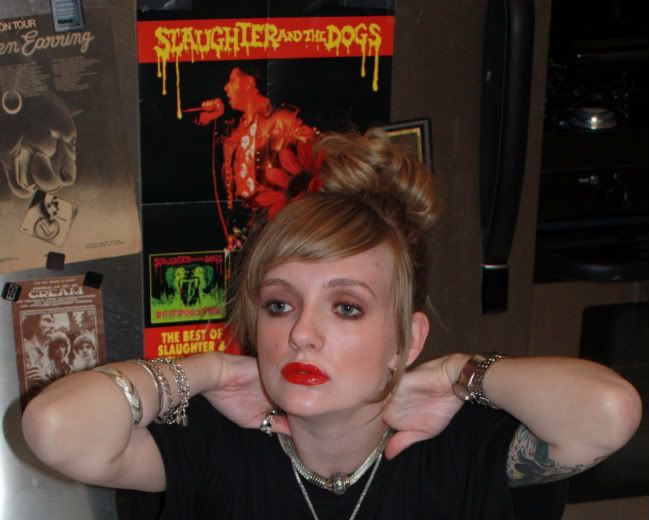 This is a really cool 70s vintage choker I acquired last year. I forget where I got it now, but it's great. It's very close-fitting to the neck, has a big gaudy bead, and the clasp is magnetic closure. Oh and by the way, I LOVE Slaughter and the Dogs with a fiery passion.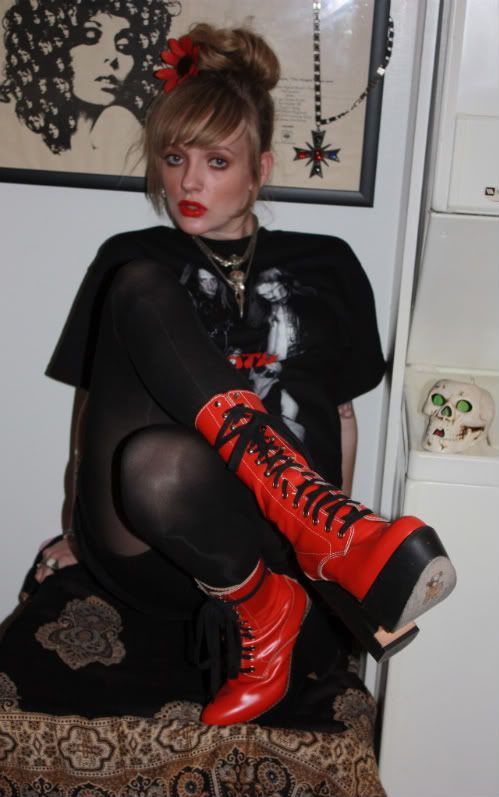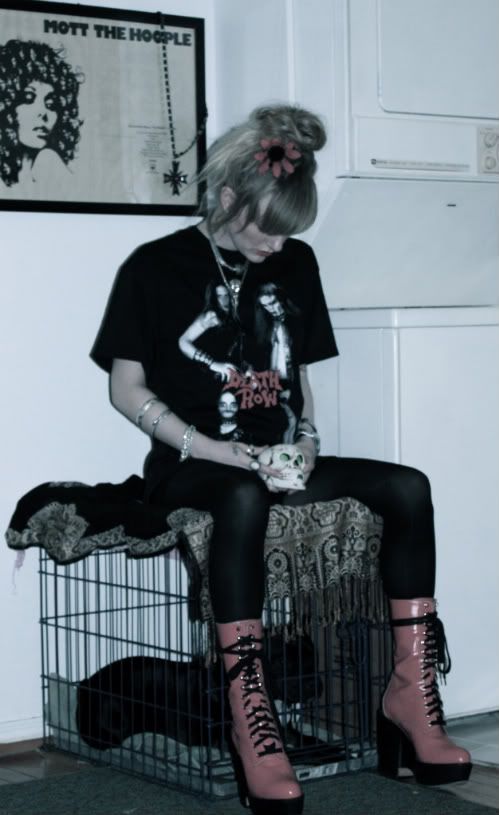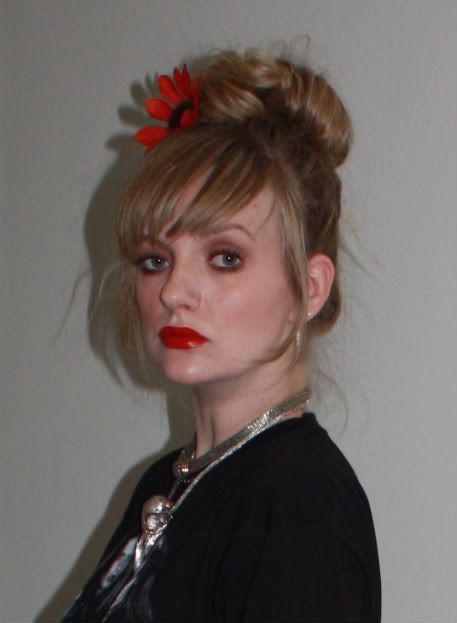 Here's footage circa 1983 of my husband performing under the Death Row moniker with Victor Griffin, Marty Swaney, and Joe Hasselvander:



The picture doesn't come in until 50 seconds into the video or so, but it is an incredible performance from a band who was more than innovative for their time. Video credit goes to Jeffrey Lee.