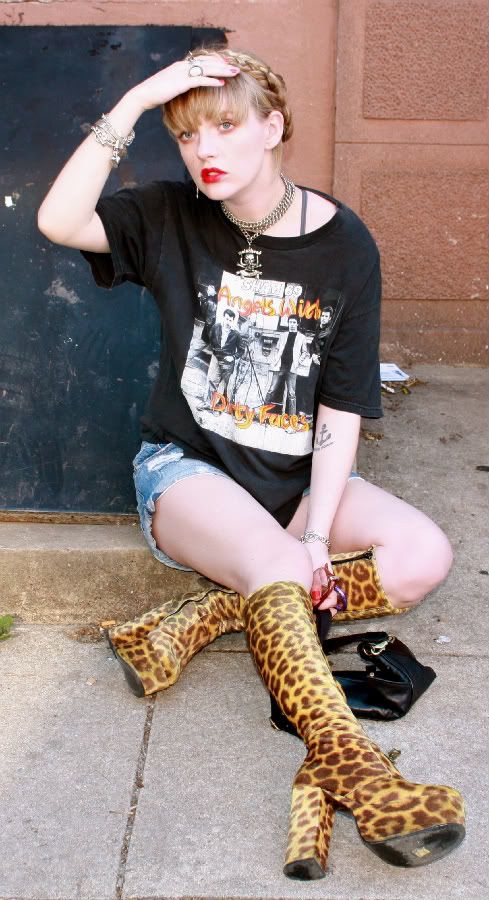 My outfit today was pretty boring since the heat has prevented me from wearing anything out of the ordinary ... but it sure as shit couldn't prevent me from wearing these spectacular vintage David Ackerman leopard print boots.




Worn with Sham 69 t-shirt, Zara cutoffs, Jas M.B. leather clutch/belt, custom Ray Ban aviators, Chanel ivory cocktail ring & other custom sterling accessories.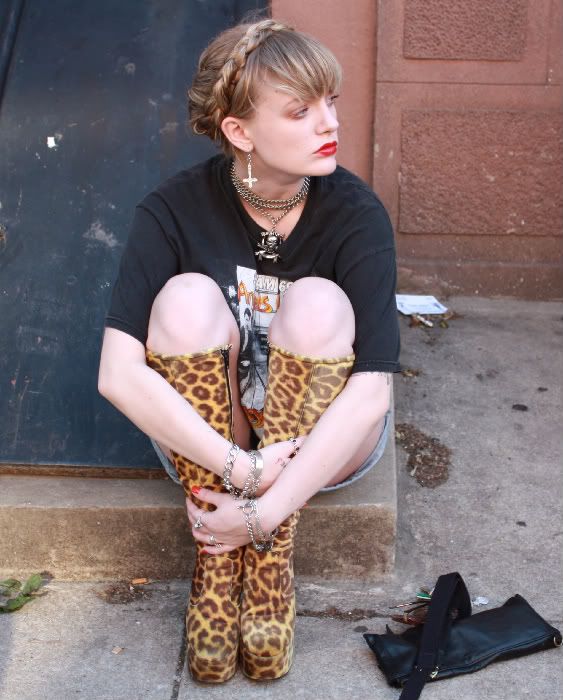 Born in 1972, these boots were a crazy good eBay score I managed to snag for a very reasonable price. I don't know too much about David Ackerman or if he designed anything other than footwear, but when I saw these I fell in love. The platform-to-heel ratio makes for a very comfortable walk, too. This style of shoe would be a good choice for someone just starting to learn how to walk in heels; it doesn't look like it, but it's pretty much impossible to trip in these.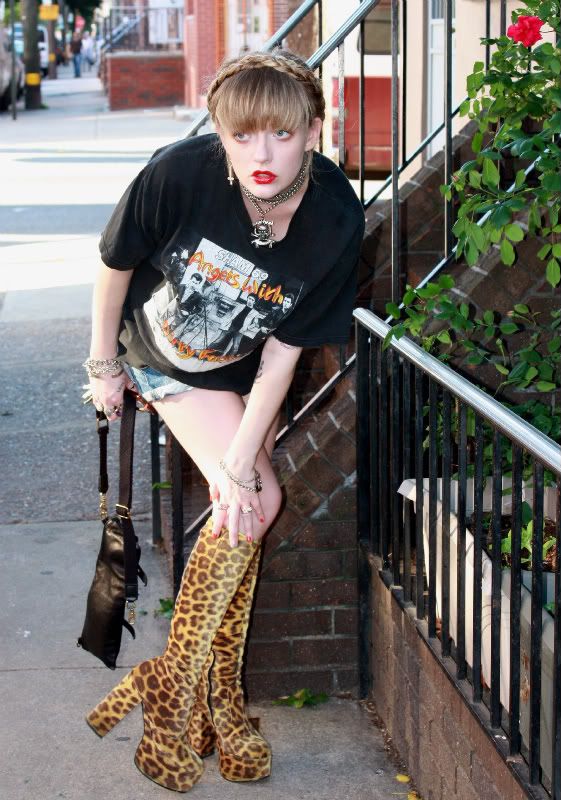 The craftsmanship on these boots is incredible. The leather is all hand-stitched and the interior of the shaft is fully-lined and printed with this weird 70s motif. The zippers and other hardware are of superior quality. The soles are stamped "David Ackerman, Paris." If anyone has additional info on this designer, I'd love to hear it!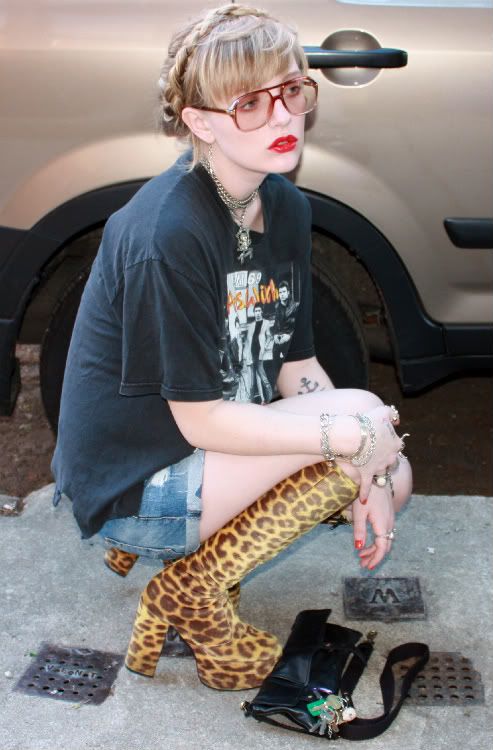 I wonder who was the original owner of these beauties back in the early 70s ... ?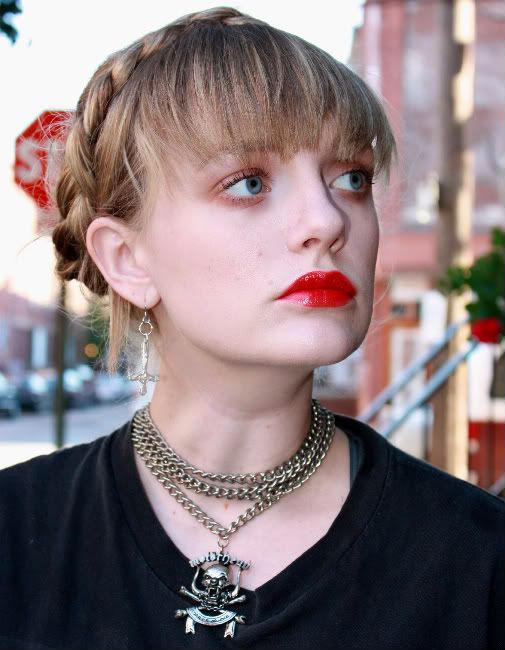 I just recently dug up this old Motorhead necklace from my jewelry junk pile. The pendant I purchased on eBay many years ago, and the steel chains I found at some thrift shop around the same time. Pros: a neat conversation-inducing statement piece. Cons: the pendant isn't double-sided, so it constantly needs to be flipped over. Oh well! I'd also like to reiterate with the same disclaimer I posted yesterday that I, my husband, his colleagues and his friends do not endorse any anti-Christian ideals; the earring was simply a gift.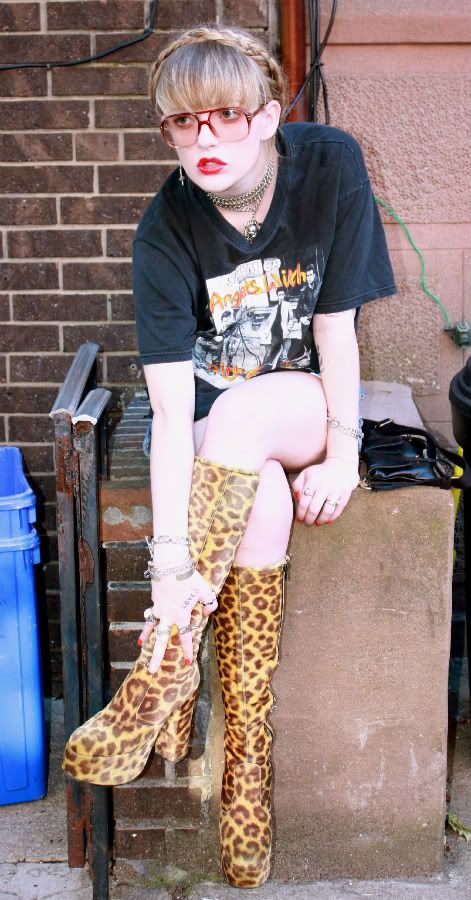 JF came over yesterday to pick up my hair clippers, and he brought over a bunch of his old t-shirts for me since a lot of mine no longer fit. Thank you, Josh &hearts This Sham 69 one I think I might've given him for Christmas 5-6 years ago. Obviously then it wasn't worn thin and full of holes, but that's the way I've always liked my t-shirts, anyway.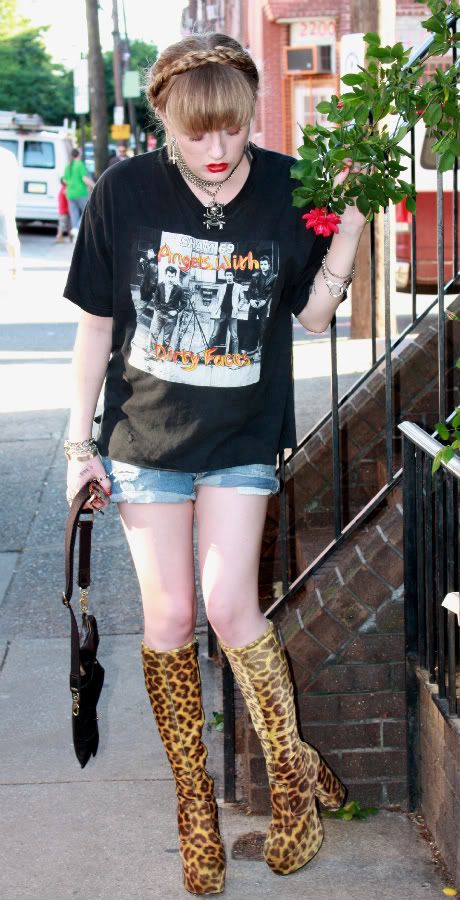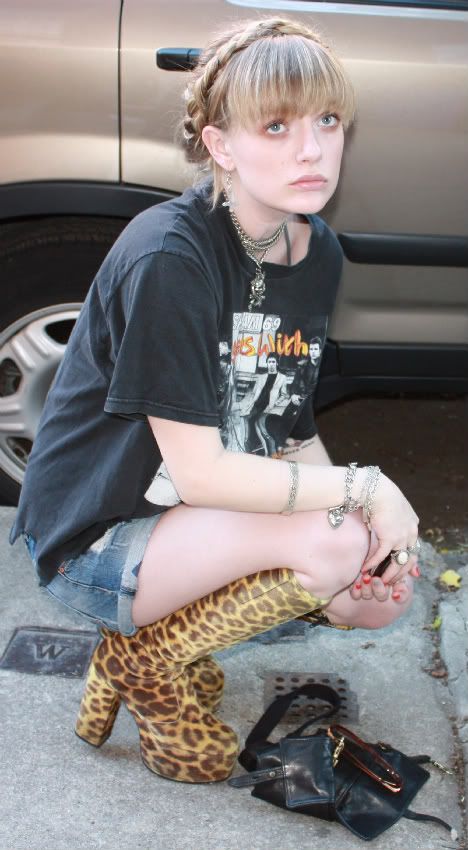 Red lipstick totally changes the look of one's face, huh? I personally prefer without, but I felt the boots called for something similarly garish.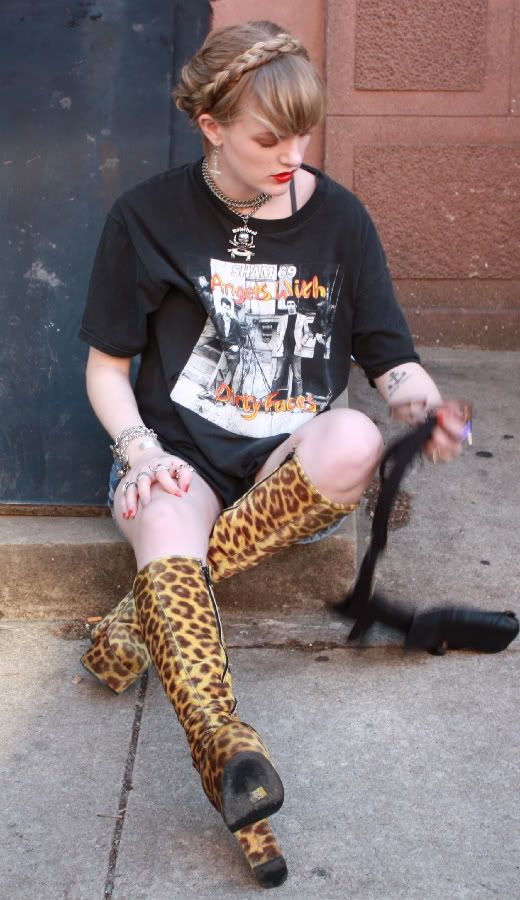 This Jas M.B. bag is an extremely multi-functional piece; the strap can be removed for it to be carried as a clutch, or left on and you have the option to wear it in your belt buckles. The latter utilization came very much in handy the last few days on tour, when I had to work merch and needed someplace to store the cash. Like all other Jas M.B. leather products, you get a lot of bang for your buck.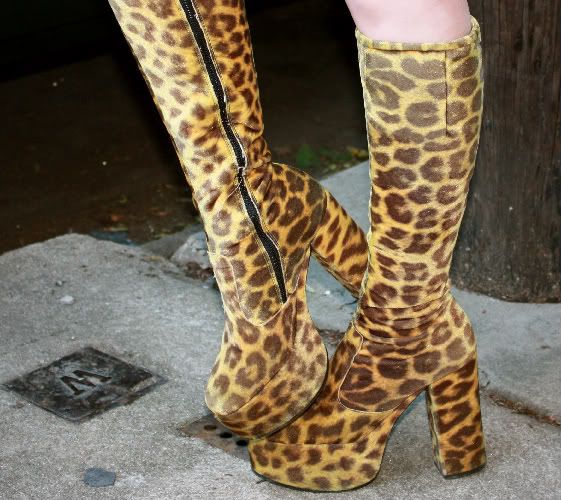 Even though they're SO not seasonally-appropriate, you'll be seeing these again very soon.



Sham 69 on Top of the Pops performing "Angels With Dirty Faces" from the 1978 That's Life LP. "Angels With Dirty Faces" reached #19 on the UK singles chart that year; an unusual feat for a punk band of that era.

I'm planning a custom jewelry giveaway for this week with potential for two different winners, so keep checking back .. and as always, thank you for all of the continued support. xo