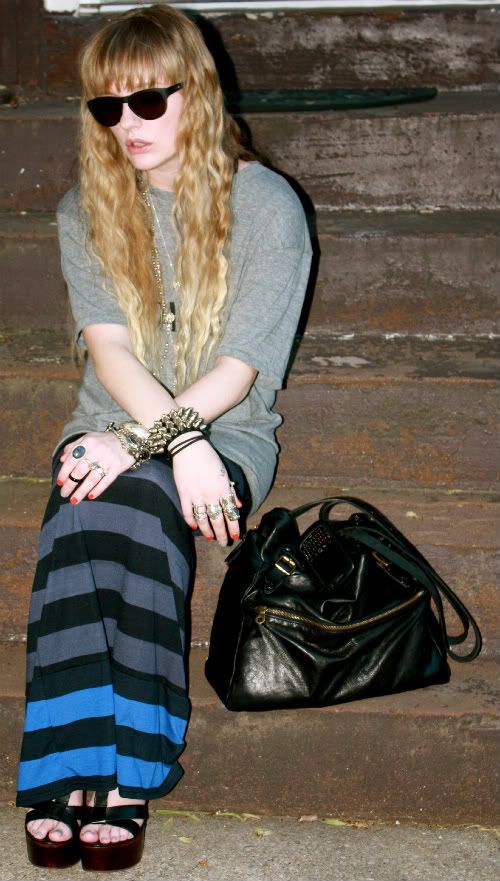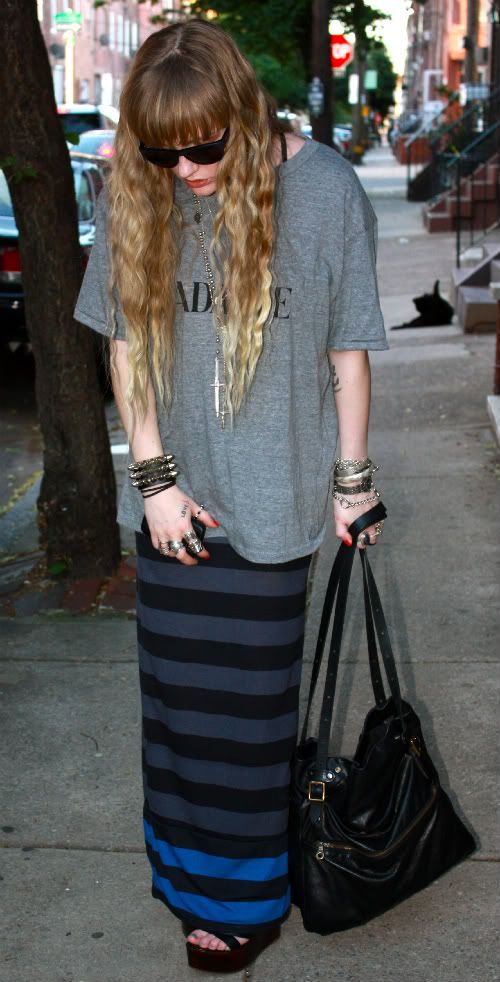 Rodarte t-shirt, Topshop maxi skirt, Aldo t-strap wooden platform wedges, obligatory jewelry junkpile (Pamela Love, Marc Jacobs, Tiffany's, various other custom creations), Jil Sander sunglasses, Jas M.B. leather tote.




Nothing special, just a relaxed look from this evening. Bobby and I went to dinner with my mother and her boyfriend at a local joint called La Virtue, where I proceeded to eat myself absolutely sick. I'm still recovering.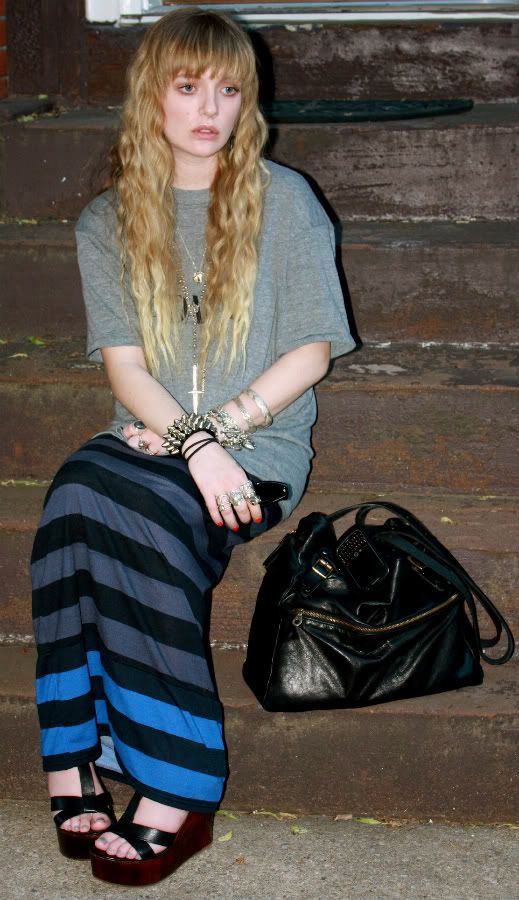 I've had these retro-inspired Aldo wedges FOREVER. The sturdy leather ankle straps, rubber traction, and massive platform make for very easy wearing; plus, they were my only sandals that provided sufficient height and detail so as to not be swallowed up by the length of this skirt. It's hit-or-miss, but sometimes you can't beat Aldo for quality designs at really reasonable prices.




The royal blue bottom panel sold me on this skirt. The elastic waistband expands enough so it sits comfortably below my 6 month baby belly, and can be adjusted to lengthen or shorten the hemline. Feet or no feet? I opted for kind-of-feet tonight.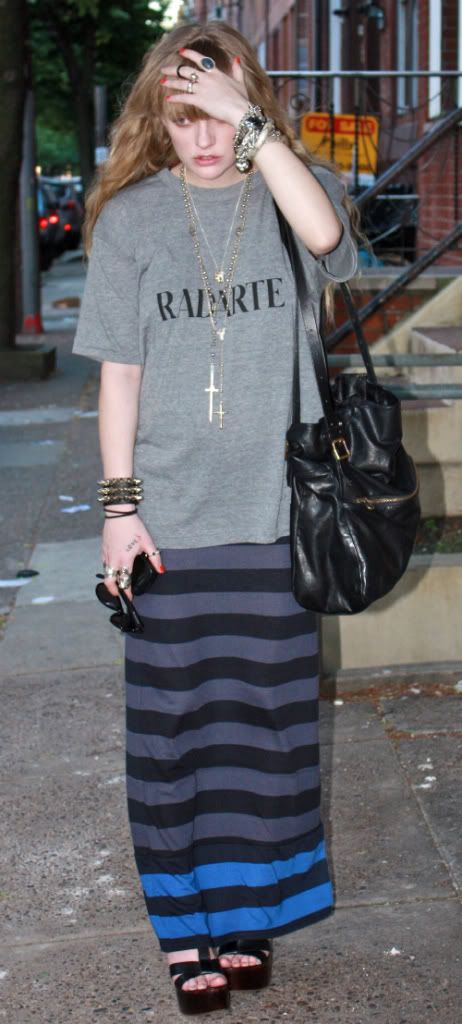 The "Radarte" tee: overdone, overrated, but pretty much essential nonetheless. A nice asset to my cornucopia of drapey poly-cotton blend t-shirts.




I lost my Wayfarers; these Jil Sander shades are satisfactory replacements.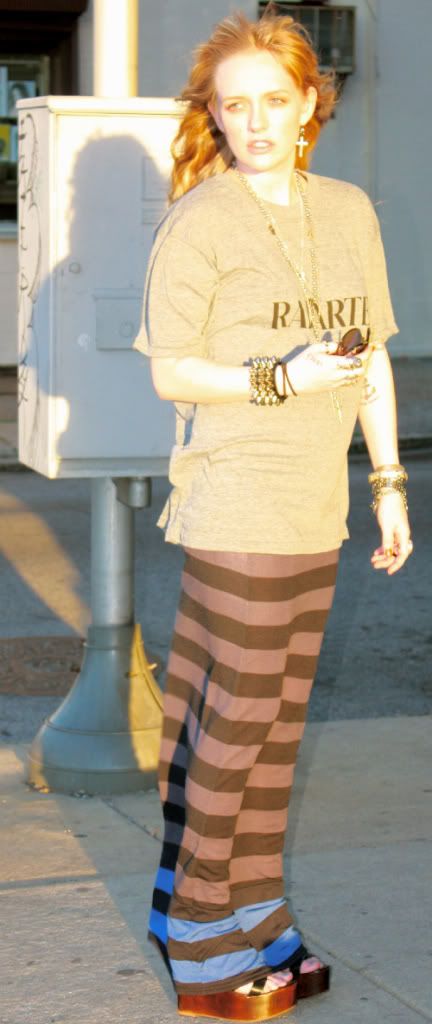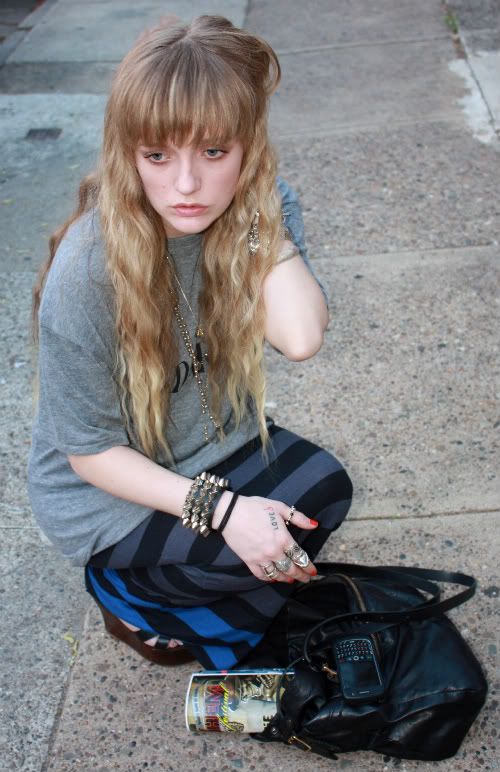 It was so windy tonight, so doing anything with my hair except letting it hang would've been totally pointless.

Have an amazing day &hearts